Yesterday, I wrote in my blog about the match between the two best players of different teams, Messi from Barcelona and Christian Ronaldo from Juventus.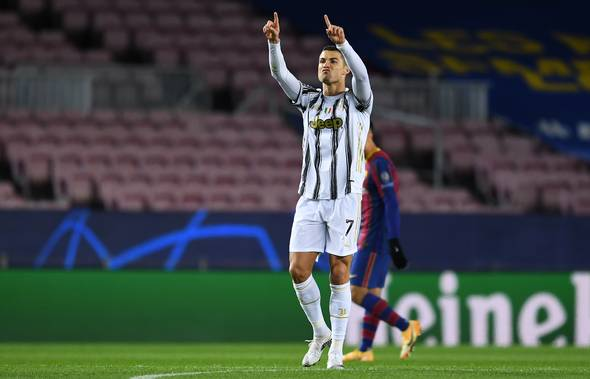 Image Source
Although I wished for Messi and Barcelona to have turned the field upside down, Christian Ronaldo was the difference. Juventus made their presence known in the hometown of Barcelona as they left them with 3 against 0.
He made his presence known and felt yesterday in the Uefa Champions league as he refused to let the field or match go un-turned.
What made the Juventus team different from the first time they were defeated in Italy was the presence of Christian Ronaldo in the field. I am sure because of his victory many fans of Real Madrid are ready to welcome their legend in a grand style.
During their first match the Juventus team were defeated 2-0 due to the absence of the Portuguese forward. His absence was due to the fact that he was tested positive for Coronavirus and as such, he was put in an isolated center and was only opportuned to watch the team from his isolation center and because of this couldn't support his team.
Today, since he was opportuned to be with his team, he made sure to make the difference. Christian Ronaldo made his team proud as he left no stone untouched.
Unfortunately, Barcelona who were the home team ended the game with a goal from the. This really a shocking and unfortunate one. Painful to the Barcelona that they were dealt within their own home, in their own soil.
We saw that Juventus got all the glory at Camp Nou against the Spanish giant yesterday and unfortunately the Barcelona team couldn't register a name on the scoreboard at the end of 90 minutes. What a castatrophy for the Barcelona team
Ronaldo did not hesitate to put his side in front in the encounter whenever it was needed. He kept no holes or space for Barcelona team to win. I was expecting so much goals from the home team but unfortunately, the goals kept coming from the visitor.