Did I tell you all that I am a barcelonain fan? I guess I did not tell you all. So I am using this medium to announce to you all that I am a Barcelonian fan and do you know what happened to the Barcelonian team? they are qualified for the Spanish super cup final. They are moving slowly but will surely get there.
Yesterday's match which was Wednesday was a fascinating match between Real Sociedad and Barcelona at the Estadio Nuevo Arcángel in Cordoba.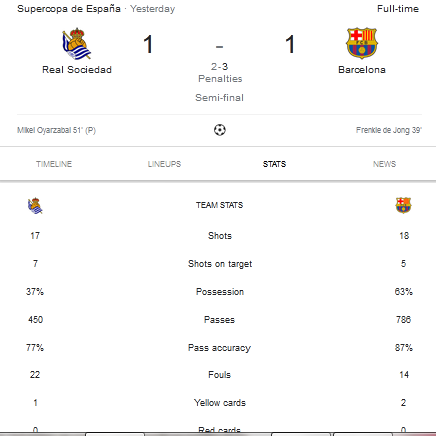 Image Source
How they did it is unspeakable, I congratulate them for the draw because I knew it wasn't easy for them to do that but they still made it happen. Indeed, football is becoming tough as the teams are pouring in more effort into their work to make sure they top it all.
I am awaiting Barcelona's victory from the semifinals to the finals and I can't wait to see them clutch the title. I just wish them the best as they advance to the finals and I hope they keep up their effort so as to get the title.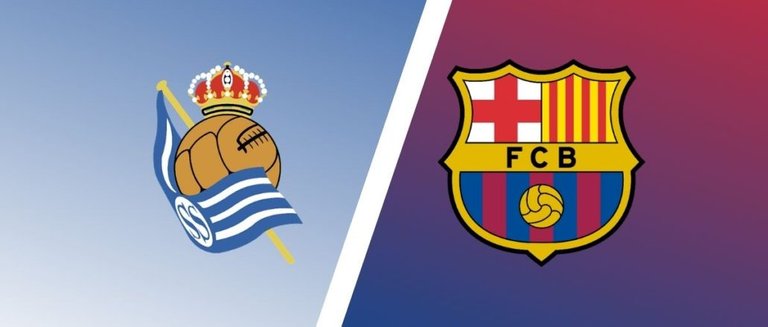 Image Source
Although the Barca team went into the pitch with confidence but the game was a hard one for the Barcelona team considering the pressure from Real Sociedad but they never relented effort and kept on pushing.
It was indeed a hard one for Barca but also a win for them as they get themselves prepared to battle the victors in Athletic Bilbao and Real Madrid's fixture on Thursday.
I know it is going to be a hard bomb for the two teams again and I can't wait to watch it.