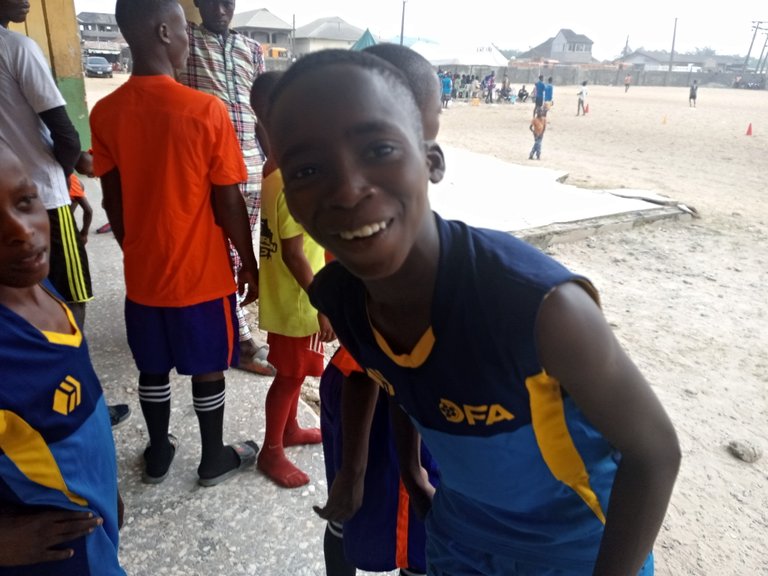 Like I mentioned in yesterday's post;
We hope the match commenced today because there have been rumors about their age categories. If their categories do not meet with our boys, the match won't be played. DFA's has already informed them about the age categories, hopefully, they comply with it.
The opponent team came with both under u13 we requested and under 15 but instead, they should shuffle the u15 with u13 they decided to use their u15 squad which triggered the fans who came to watch the match to call the attention of the opponent's coach but instead of the coach to settle things amicably, he was upset and asked his team go off the jersey and took a leave. It was a stupid act from the coach because how could you react to what the opponents say ignorantly without wanting to settle things.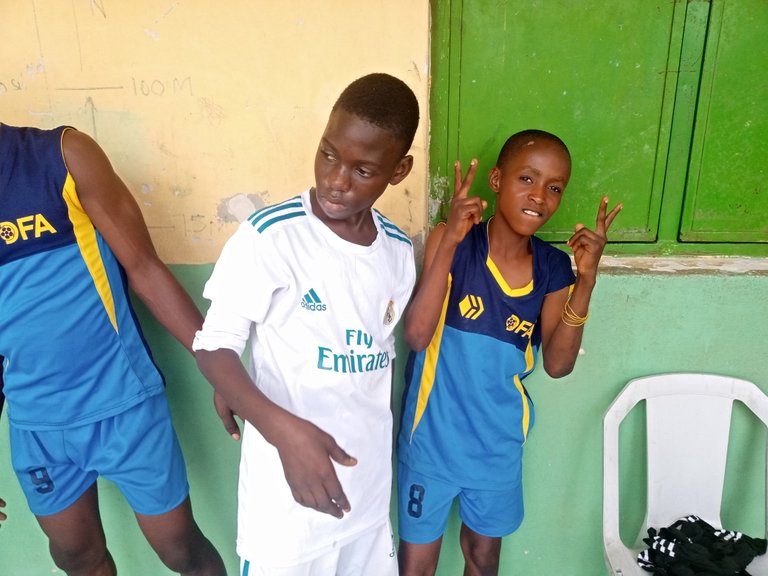 After a few reports of how Sunday went, let's share with you the awesome photos of the boys smiling and grinding.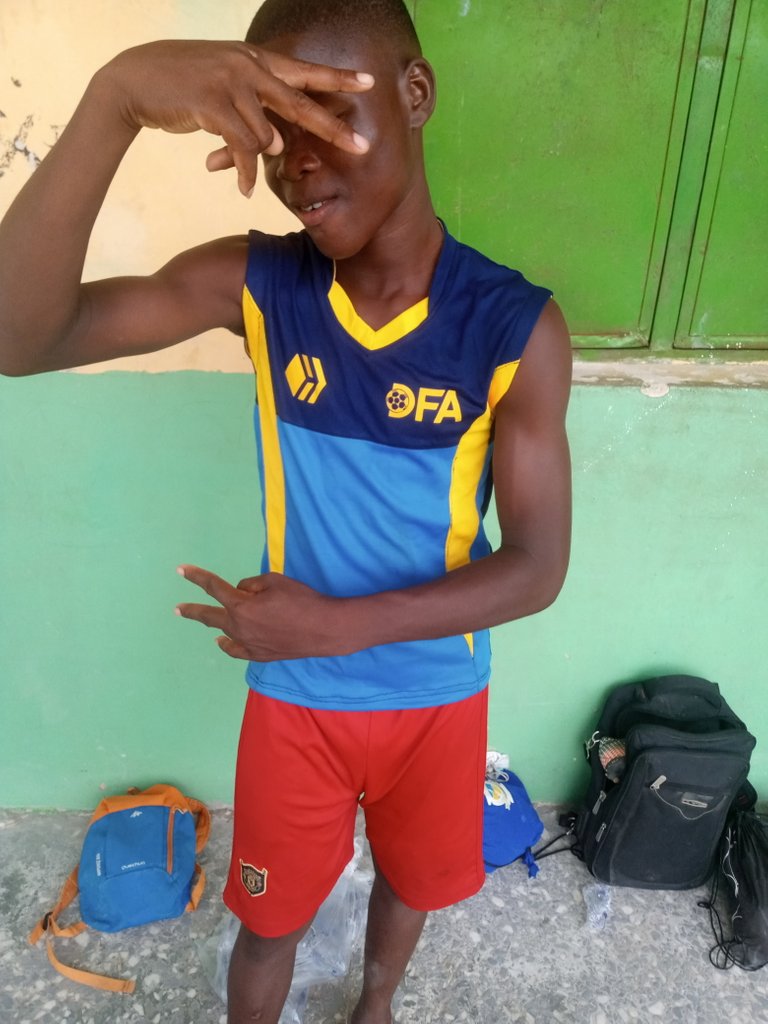 Like they say that the best happiness is to make others happy. If you wanna smile, smile at others and they will respond to you by smiling.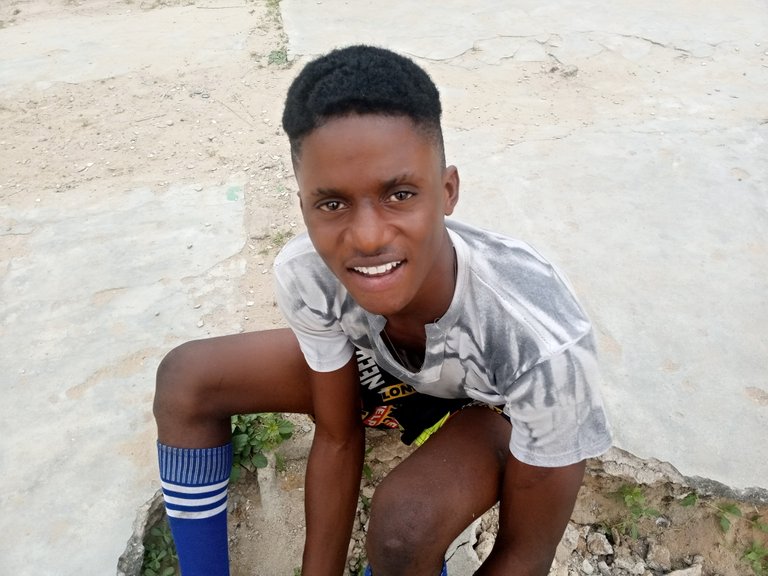 Smiling is one of the best things to do because smiling gives you positive vibes and drives away your sorrow.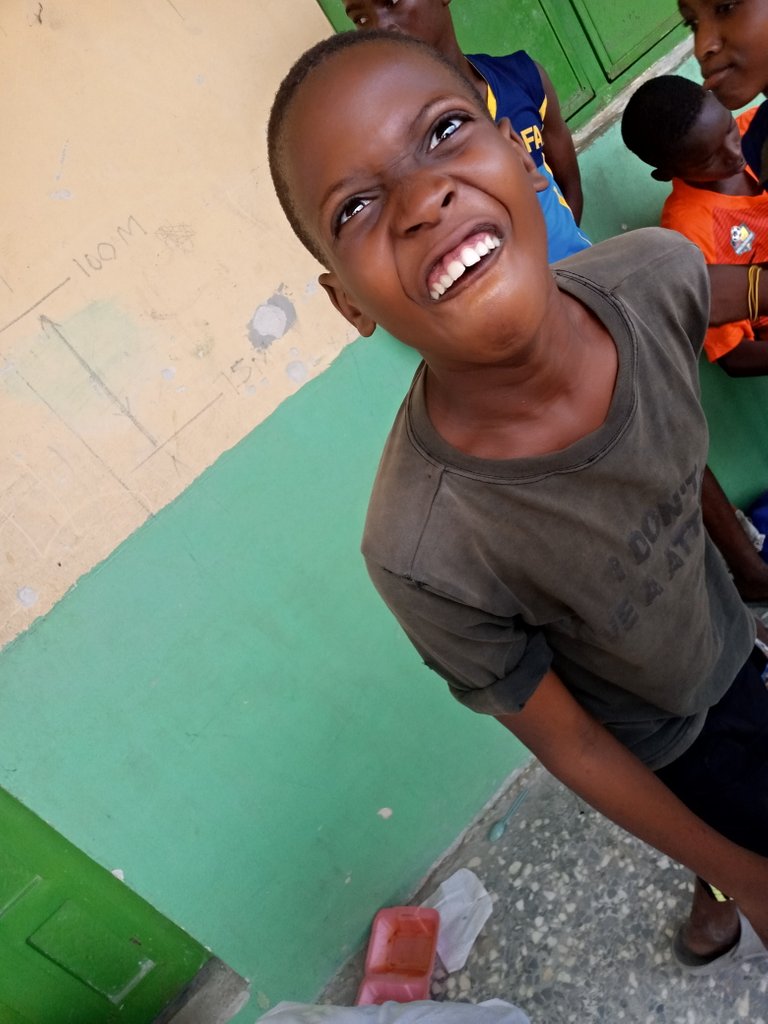 The boys in these posts show how happy they are and how they feel being part of the Decentralized Football Academy.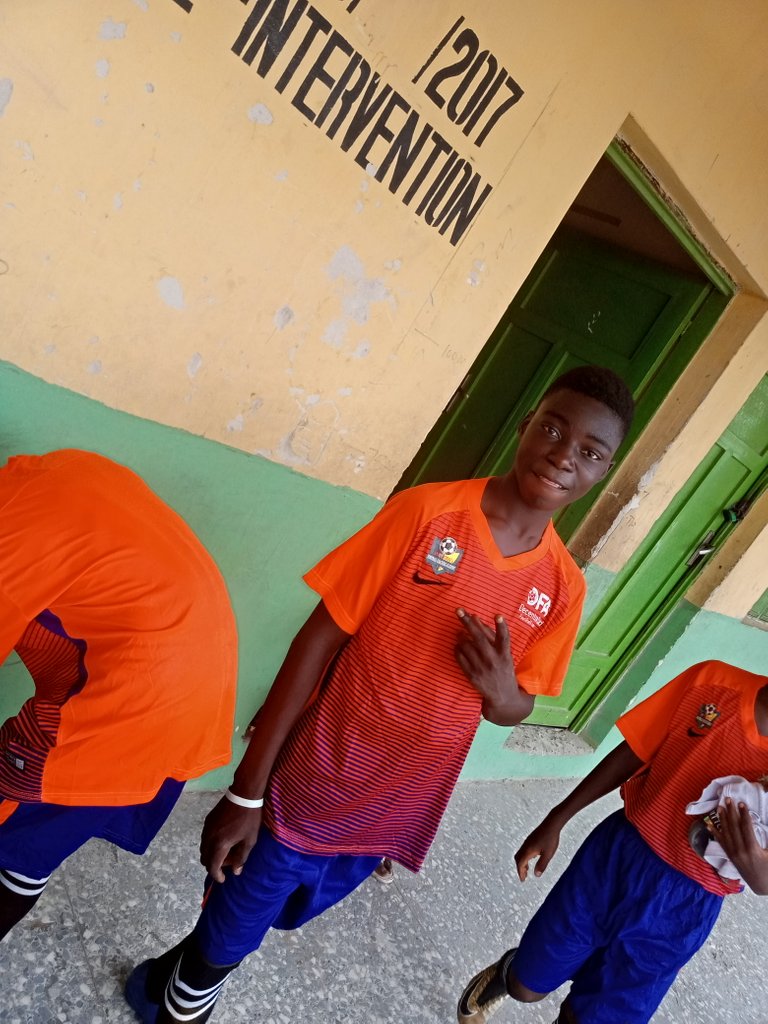 The motive of this post is to inspire you to smile as you are reading it and make others happy. Let people feel your absence if you are no longer around them in a positive manner.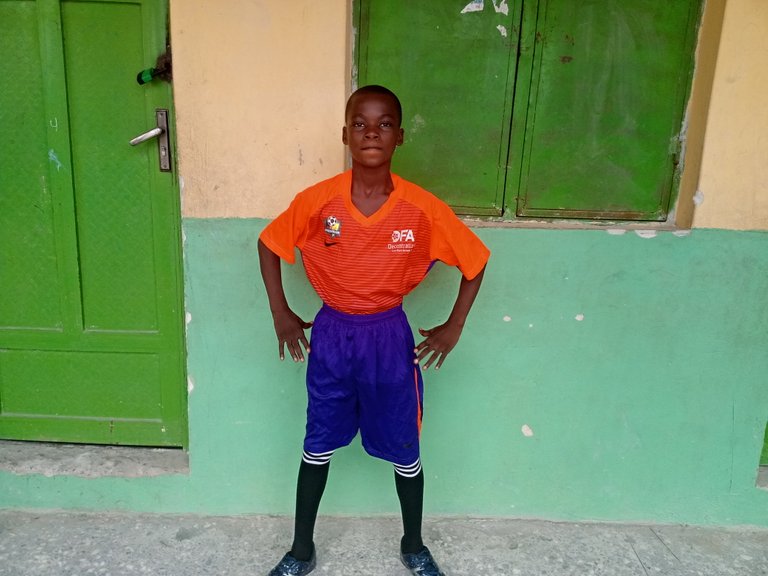 Smile and Be Happy! We wish you a happy day!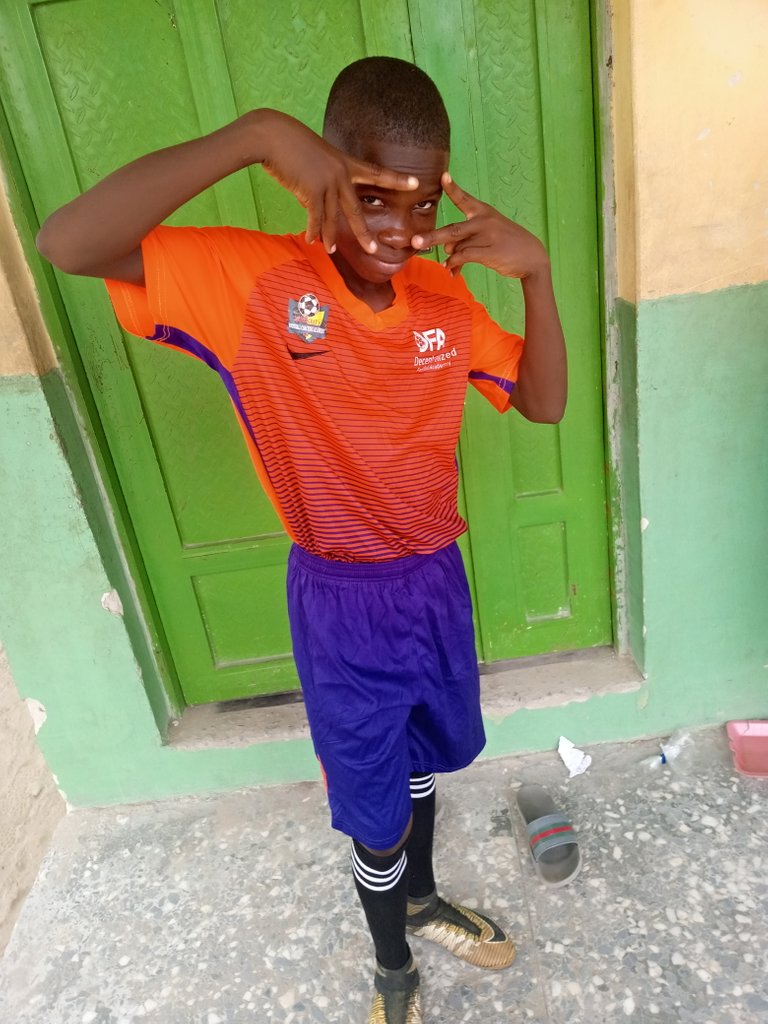 We are working on the next home match which will be played on Sunday if it works out ✌

About DFA
If you are stumbling upon DFA (Decentralized Football Academy) for the first time, please check out our Introduction article and this Medium article to see our achievements.
PS: The reward from this post will be used to provide the footballers with full kits, new gear, partake in competitions, visit sports events, excursions, food accommodations, camps, and management for the team.

A Great Thanks to All Our Supporters


Earn free $USD surfing the web with the new Ad-Free Brave browser for at least 30 days.

🙌 Follow Us 🤝