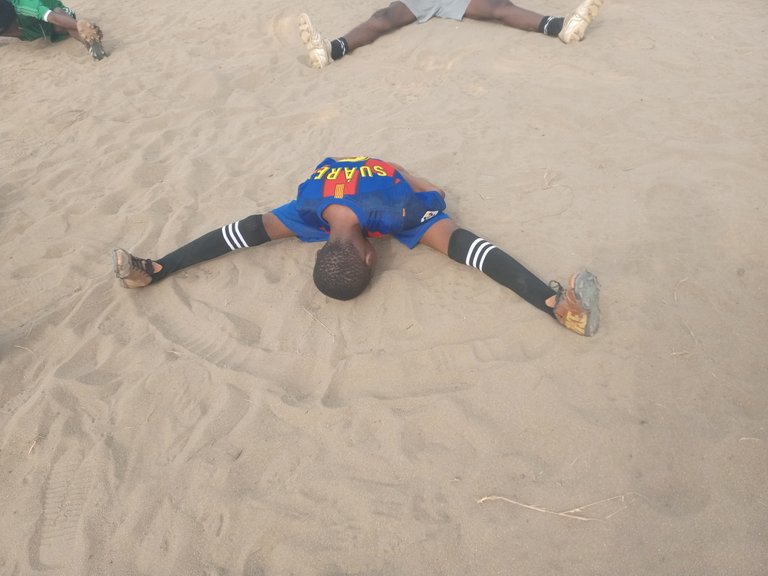 Good morning to all our fans and supporters, we hope you're keeping well? It's a public holiday and we hope you're enjoying it, have fun with your families and friends.
It's another training report as usual. These are the photos taken from the weekend. We have a few members in the photos because when we took the shot the remaining boys have not arrived. The photos are taken mostly from the stretching activities.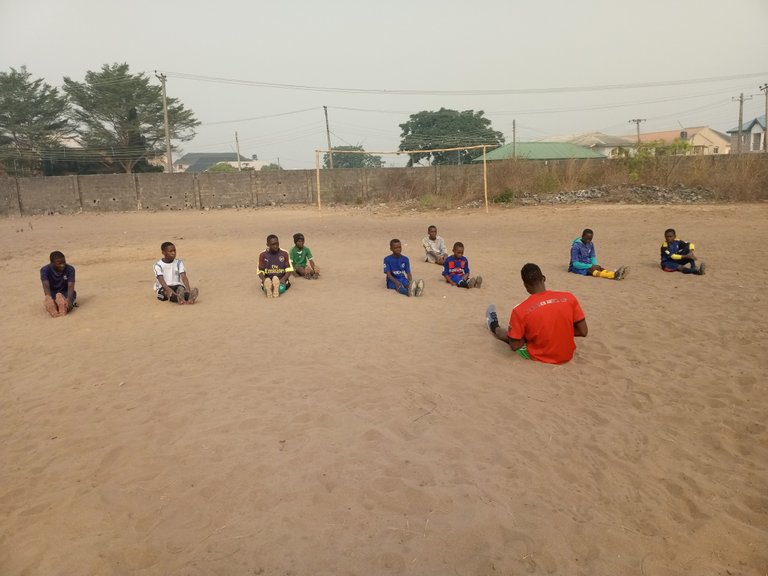 The Weather is cloudy and we could not take photos after this because the photos are not clear. Even in these photos, you may notice some blur.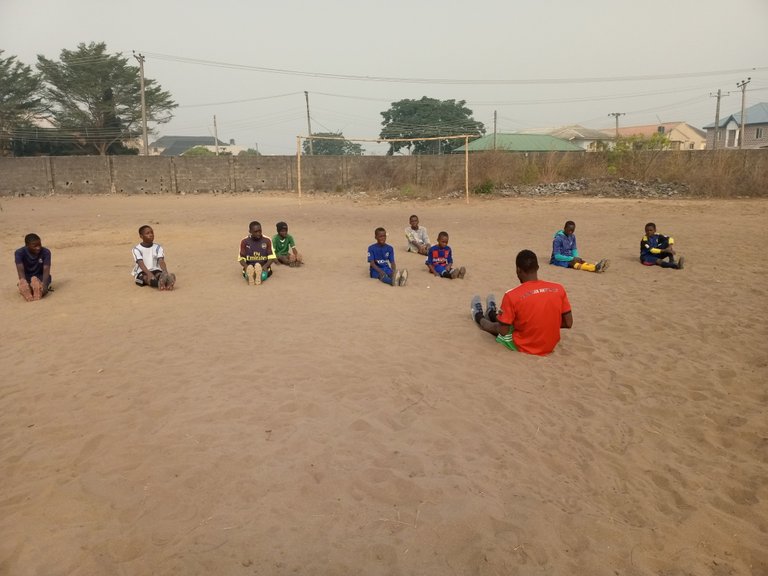 Stretching is essential in football. It's giving in the guideline for a team to do stretching before starting to play football and that's why you see the professionals warm-up before they start a match or substitute in a match. We have general warm-up and specific warm-up, in here the boys are doing general warm-up because they are without balls.
Stretching brings about flexibility. As a sports person, you need to be flexible to be able to have good skills. The boys did a lot of stretching as you can see that in the photos per the warm-up.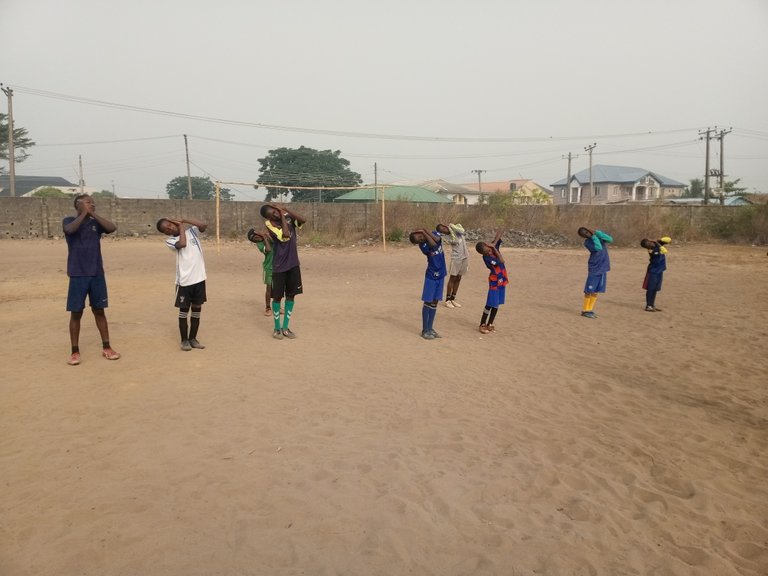 The boys did the warm-up for 15 minutes because the weather is cold but if it's hot weather they would have done it for just 10 minutes in other words weather affects stretching time.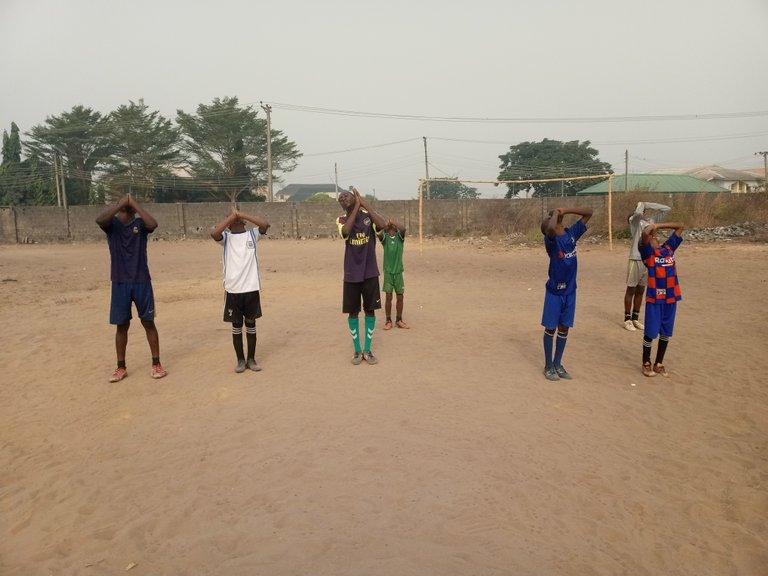 The boys are impressive and are improving every training day in their strengths, football skills, and also in their school academics. We are proud of having them in Decentralized Football Academy, DFA.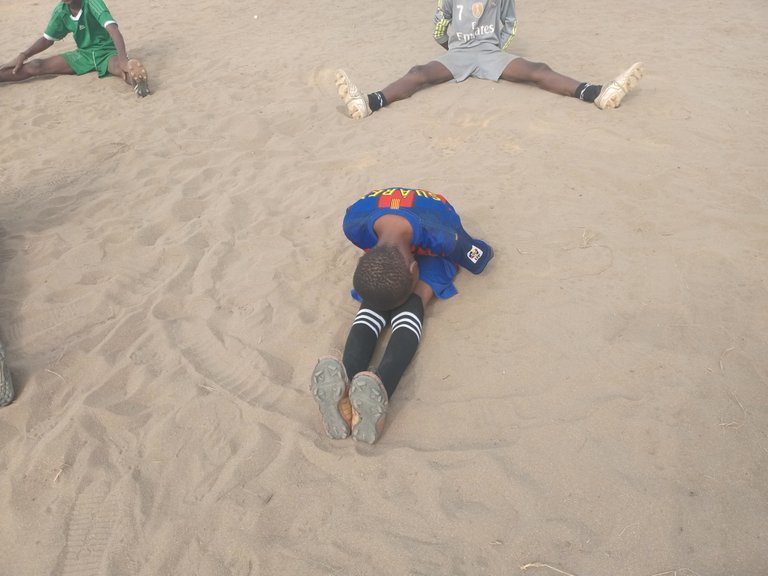 We played an away match yesterday, it was not the team we prepared for but fortunately for us, we played with another team. The full details will come later after this post. The result ends in a draw.

About DFA
If you are stumbling upon DFA (Decentralized Football Academy) for the first time, please check out our Introduction article and this Medium article to see our achievements.
PS: The reward from this post will be used to provide the footballers with full kits, new gear, partake in competitions, visit sports events, excursions, food accommodations, camps, and management for the team.

A Great Thanks to All Our Supporters

🙌 Follow Us 🤝