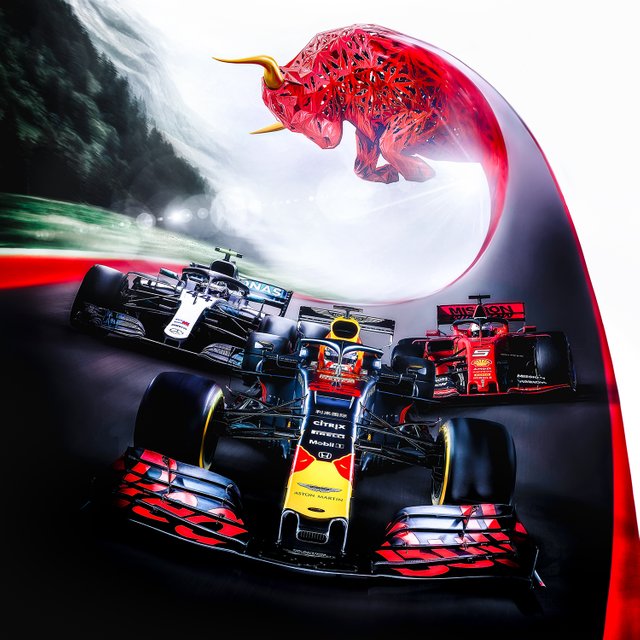 source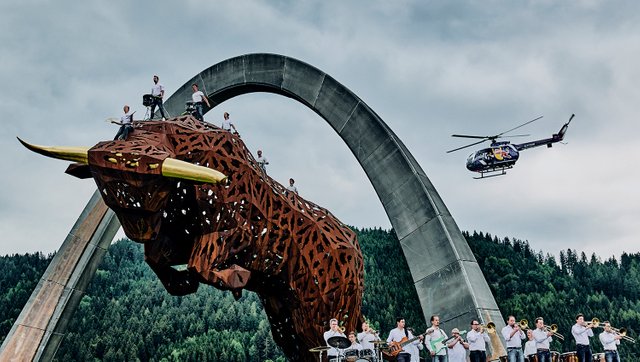 source
Welcoming the teams this morning.
Finally racing is back this weekend with the Austrian Grand Prix. Today is practice sessions one and two with tomorrow practice session 3 and qualifying before the race itself on Sunday. The first session of 90 minutes went past in a flash with the usual names at the top of the list and as expected Ferrari much lower down the order in 10th spot.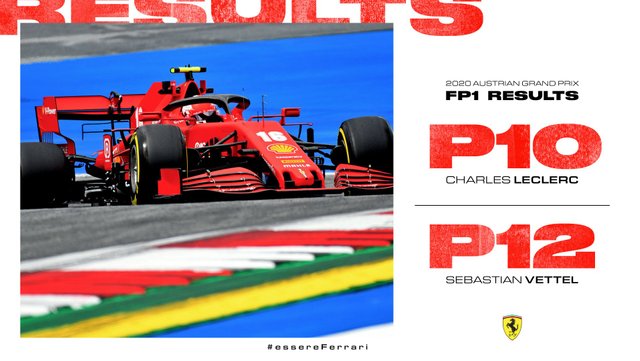 source
How bad are Ferrari really? Are they playing games or is this how far they have dropped.
What has been interesting so far is Red Bull have also followed Mercedes with the DAS system. There has to be some advantage otherwise they wouldn't have spent the time adding it. The thought is that it keeps the heat more evenly in the tyres so the distance can be extended.Now that another team has this system the FIA may have to allow it for next season. This is what Formula One is known for developing and using new technology.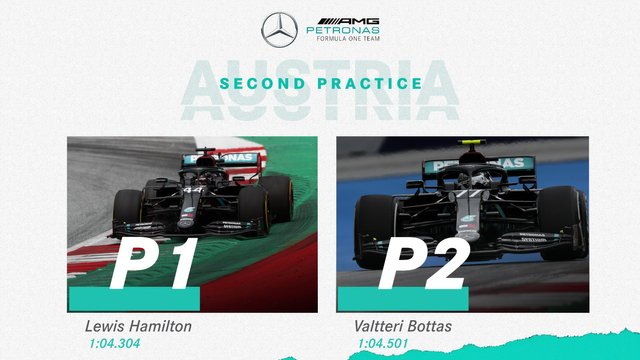 source
As expected Mercedes dominance followed by Racing Point also a Mercedes engine powered car.
How bad can things get though for Ferrari as people on twitter said it was only practice. The next session will tell us everything as this is the session that cars are now set up for the track for the remainder of the weekend. Data has been formulated and car settings are decided regarding ride heights and air duct intakes for cooling the engine. The less ducts open the better as it streamlines the car. Last years race saw Mercedes have cooling issues however 12 months later those issues have been rectified and are now favorites.
What is notably different is the rise of Racing Point and Renault as they have the car to mix things up this season. Red Bull will get things right tomorrow and should be in the top 5. Ferrari are going to feel some pain this weekend as a top 5 finish does not look possible. We will have to wait and see if they can finish in the top 10 or not. They didn't have the pace as Vettel may have finished 4th in practice two but the others were still getting organised. LeClerc finished 9th and was struggling as the team will be red faced until they can get things fixed. I don't think it is possible as the time gaps are too big for them just to make up. Things have never been this bad for Ferrari.
Ferrari mentioned that they will be ready for Hungary in 3 weeks time but looking at the time gaps who are they kidding. The other teams were testing tyre wear yet Vettel did a speed test lap on low fuel and medium tyres. This was a test to see where they were pace wise and it showed they were nowhere near. He was .657 seconds off the pace which I feel the gap will only get bigger once the others are set up properly.