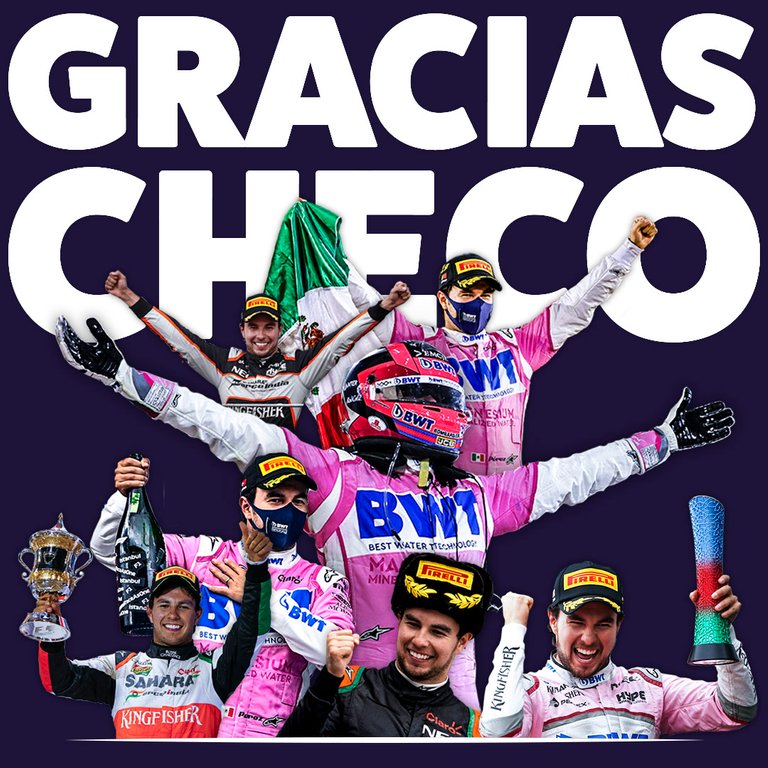 source
Sergio Perez winning in Sakhir cemented his spot with Red Bull.
Red Bull Formula One have taken their time deciding on their driver line up for next season. Max Verstappen is a given and they needed a driver to support him so they can execute their race tactics. Max by not having a competitive partner this season in Alex Albon he has struggled taking on the Mercedes team on his own.
Alex who replaced Perre Gasly midway through last season has been given more than enough time to shine and has only managed one podium visit this season. This is just not good enough for a team who has a competitive car. In the last race at AbU Dhabi Alex was heard over the radio saying the car wasn't competitive yet Max somehow went on to win the race. He may be a talented driver, but he is definitely nothing special.
Red Bull were in nor rush to decide on which driver to pick as all the other teams have their full allocation for next year signed up so theirs was the only seat available and had the pick of what is available. A few drivers stuck up their hands this season being Sergio Perez and Nico Hulkenberg. Both would have been ahead in the picking order before retaining Alex Albon.
Last night their was a leaked piece from one of the Red Bull media sites claiming today Perez will be announced as Albon's replacement. He will then become a reserve test driver with the team for next season so he still at least has a job. I think that is more than fair considering the talent still out there as that is normally a junior drivers role. The problem is Alex is such a nice guy and Red Bull seem like decent people so this will work for now. I do believe this is where his role should be as he is not a World Champion contender.
Alex has made too many rookie mistakes as he hasn't coped with the pressure very well. During qualifying the team wanted to start on the medium compound tyres so qualifying session 2 was really important and he locked the tyres up ruining that medium set. The plan had to change giving him the soft set which was ultimately the set he had to start on. Max started on the mediums which proved to be the right strategy as he went on to win the race. The problem is he can never count on Albon for support putting Mercedes under pressure as Hamilton and Bottas work as a team and have Max under constant pressure.
Perez will be a good fit for the team as he has proven he has race pace and is a fighter. Max now has a chance of taking on the Mercedes team next year which should make for a much closer battle than what we have seen over the last 3 seasons. Hamilton, Verstappen, Bottas and Perez will be scrapping it out for the title now as the other teams are still finding their feet. McLaren with a Mercedes engine next season and a rejuvenated Daniel Riccardo cannot be left out either plus Vettel at the new Aston Martin team there is still some unknowns. Whatever happens next season is promising to be a closer battle and that is what every racing fan wants.