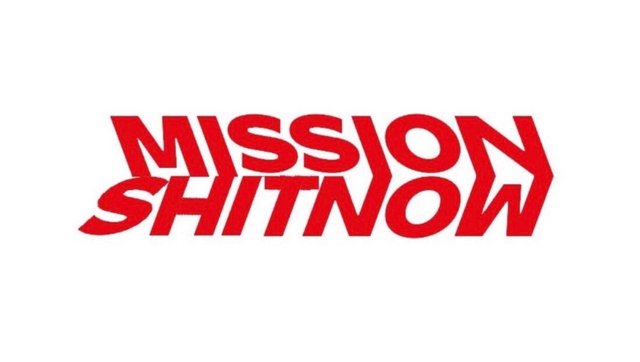 source
Ferrari fans not happy and voicing their opinions on Ferrari's twitter feed. Ferrari known for having many horses under the bonnet/hood relating to the horse power, but these days they seem to be missing some.
We never quite knew how bad things were with Ferrari and now we know. Qualifying at the Formula One took no prisoners and it showed how bad Ferrari are this season. Finishing 10th and 11th in qualifying 2 with only 0.165 of a second between them. Leclerc was shocked on where the team finished as they only scraped one car into final qualifying.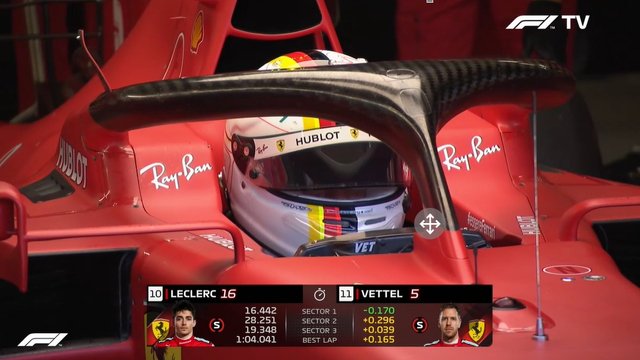 source
Ferrari have lost 0.9 of a second from their times from last season. They have gone backwards yet how much have they spent developing the car?
If we look at where the other teams finished McLaren showed massive improvement along with racing point. Red Bull actually did well as Verstappen is on a different strategy as he has medium tyres which he has to start on tomorrow.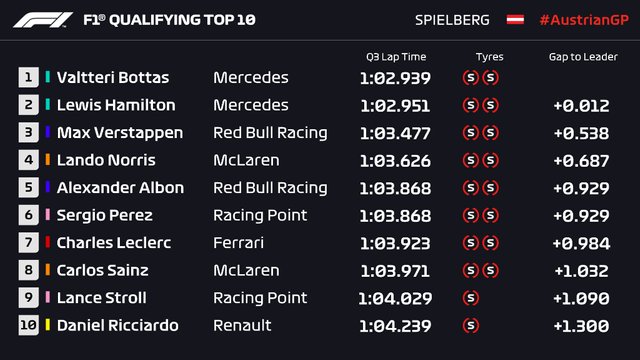 source
Leclerc and Ferrari eventually finished 7th as qualifying was finished under yellow flags after Bottas went into the gravel. This seemed to impede Riccardo and no one else really. Still one second off the pace is not what any team would like to see as multiply that by 72 laps and you have a massive difference come the chequered flag.
After watching practice sessions and qualifying I can confidently say there are 4 teams that are stronger than the others. Mercedes obviously as they just get better and better,Red Bull,Racing Point and McLaren. Renault and Ferrari should be fighting for the lower point positions come race day.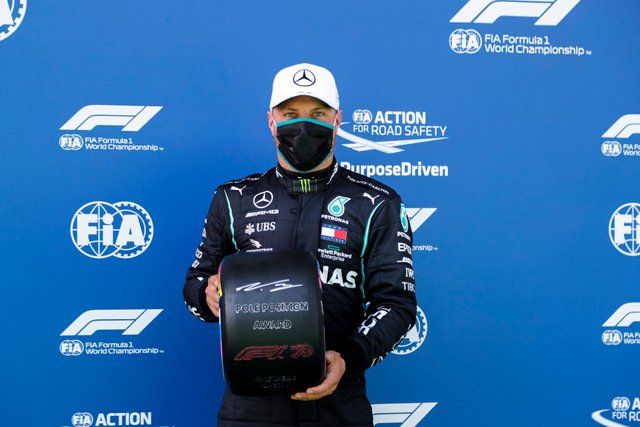 source
Bottas and his pole position award. He looked good and possibly will give Lewis Hamilton a run for his money this year.
When Ferrari mentioned they will be making some big changes for 3 weeks time I believe it will be about trying to piece together the 2019 car that they once had. I cannot see how they can trust their engineers and design people to use some new technology at this point. When things are bad you rewind to the point where they went wrong and start again. This will bring them back possibly half a second and into a ding dong battle with Racing Point and McLaren for the remainder of the season. Dreams of a title winning car are long gone and this is about saving face for Binotto and his team. Honestly I don't see how he can keep his job as under his watch the team has gone backwards.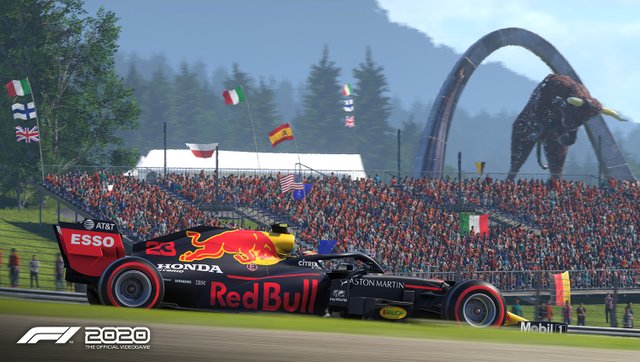 source
Last year with the fans in attendance. The photographers that the teams employ get some fantastic shots. I think this is one of my favorites.
The teams that have changed things this season are McLaren and Racing Point as they are much more competitive with their offerings. Racing Point have just copied Mercedes from last season and the car is identical down to the engine. The Red Bull ring is a short high speed track which doesn't really benefit Mercedes on what they have improved on from last season. They are quicker in the slow corners and it will be interesting to notice the time gaps when the teams race at Hungary and Silverstone.
The teams were all tested yesterday for Covid and believe it or not there are over 4000 people involved even though the venue is closed to the public. That is quite a big bubble of people to keep isolated in one go. each team has separate bubbles in case one member tests positive so it doesn't disrupt the entire set up which is quite smart.
,center>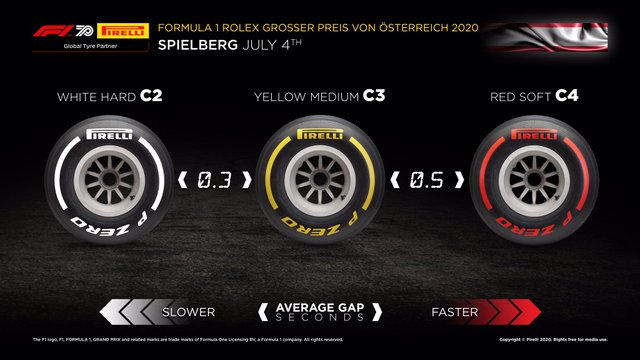 source
The different tyre compounds offer varying times but the softer tyre doesn't last as long. most will be on a one stop strategy tomorrow. The only benefit for Vettel missing out on final qualification is he gets to choose the tyre to start on and that should be a medium tyre.
I like many motoring enthusiasts are looking forward to tomorrows race as things should be tighter at the top this season. Mercedes like normal are the team to beat yet anything can happen on the track. Verstappen must be fairly confident as he is on a different strategy to all the others as he qualified using medium tyres against the others who are on soft ones. This will allow him to race longer as those on softer will be pitting much earlier.