Day 1191 | Football Watching Saturday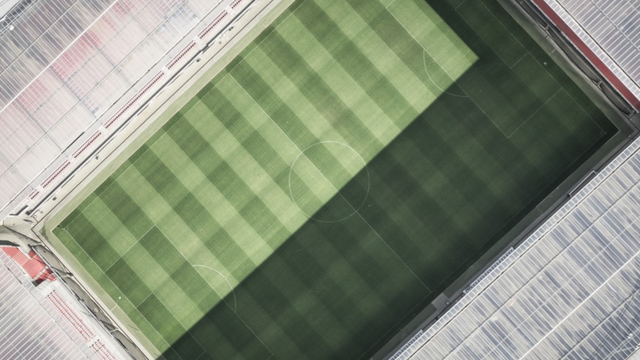 ---
I started a challenge of taking 100 days off to mainly focus on my health and overall personal development and used this account as a personal blog to keep track of all my activity. I enjoyed it and continued afterward trying to build better habits and find a good balance between health, fitness, work and my personal life...
---
With the Belgian League having fully started again, I'm back to a routine where I'm just watching and betting matches all weekend long which I highly enjoy. I increased my stakes for this season and am still kind of looking to find my way but so far things have gone pretty well. Sunday will be quite busy again with 4 consecutive matches but I'm ready to have a go at it
I still continue to eat healthy and drink plenty of water but the weightloss seems to have stopped fro now.
| Day | Bed Time | Awake | Out Bed | Day Score |
| --- | --- | --- | --- | --- |
| 01 July | 01:00 | 09:30 | 10:40 | 5 |
| 02 July | 01:00 | 09:00 | 09:45 | 6 |
| 03 July | 01:00 | 08:40 | 09:35 | 5 |
| 04 July | 00:00 | 09:00 | 09:00 | 6 |
| 05 July | 00:00 | 08:20 | 09:00 | 6 |
| 06 July | 01:00 | 10:30 | 11:30 | 6 |
| 07 July | 01:00 | 08:45 | 09:45 | 6 |
| 08 July | 01:00 | 11:00 | 12:00 | 7 |
| 09 July | 00:00 | 08:40 | 09:30 | 7 |
| 10 July | 00:00 | 08:15 | 09:15 | 7 |
| 11 July | 02:00 | 08:30 | 09:30 | 6 |
| 12 July | 01:00 | 08:20 | 09:30 | 6 |
| 13 July | 00:00 | 08:00 | 09:30 | 6 |
| 14 July | 00:00 | 09:00 | 10:00 | 6 |
| 15 July | 00:00 | 08:40 | 09:55 | 7 |
| 16 July | 00:00 | 09:10 | 10:40 | 7 |
| 17 July | 01:00 | 08:20 | 09:15 | 7 |
| 18 July | 00:30 | 08:30 | 09:35 | 7 |
| 19 July | 00:30 | 09:00 | 10:15 | 7 |
| 20 July | 00:30 | 08:50 | 09:50 | 8 |
| 21 July | 00:00 | 07:20 | 08:20 | 7 |
| 22 July | 00:00 | 09:00 | 10:10 | 7 |
| 23 July | 00:00 | 07:20 | 08:35 | 7 |
| 24 July | 00:30 | 08:15 | 09:10 | 7 |
---
90-Day Consistancy Challenge
| Days Left | Weight | Workout | Diet | Water | Expenses |
| --- | --- | --- | --- | --- | --- |
| 90 | 69.2 kg | Level 1 | v | 3L | 0€ |
| 89 | 68.8 kg | Level 1 | v | 3L | 0€ |
| 88 | 68.6 kg | Level 1 | v | 3L | 2.5€ |
| 87 | 68.5 kg | Level 2 | v | 3L | 2€ |
| 86 | 68.9 kg | Level 2 | x | 3L | 9€ |
| 85 | 69.1 kg | Level 3 | x | 3L | 10€ |
| 84 | 69.3 kg | Level 1 | v | 2.5L | 3.5€ |
| 83 | 69.1 kg | Level 1 | v | 3L | 5€ |
| 82 | 69.0 kg | Level 1 | v | 3L | 15€ |
| 81 | 69.2 kg | xxx | x | 2.5L | 10€ |
| 80 | 69.2 kg | Level1 | v | 3L | 5€ |
| 79 | 69.2 kg | Level 1 | v | 3L | 4€ |
| 78 | 69.1 kg | Level 2 | v | 3L | 2€ |
| 77 | 69.4 kg | Level 2 | x | 2.5L | 4€ |
| 76 | 69.4 kg | Level 2 | x | 3L | 6€ |
| 75 | 69.0 kg | Level 1 | v | 3L | 0€ |
| 74 | 68.8 kg | Level 2 | v | 3L | 0€ |
| 73 | 69.1 kg | Level 2 | x | 3.5L | 5€ |
| 72 | 69.0 kg | xxx | x | 3.5L | 5€ |
| 71 | 69.4 kg | xxx | x | 2L | 8€ |
| 70 | 69.5 kg | xxx | x | 2L | 6€ |
| 69 | 69.2 kg | xxx | v | 2.5L | 2.2€ |
| 68 | 69.0 kg | xxx | v | 2.0L | 5€ |
| 67 | 69.1 kg | xxx | v | 2.0L | 8€ |
| 66 | 69.0 kg | Level 2 | v | 3L | 0€ |
| 65 | 68.4 kg | Level 2 | v | 3L | 0€ |
| 64 | 68.8 kg | xxx | v | 2.5L | 7€ |
| 63 | 67.9 kg | Level 2 | v | 3L | 0€ |
| 62 | 67.9 kg | Level 2 | v | 3L | 0€ |
| 61 | 67.9 kg | Level 1 | v | 3L | 14€ |
| 60 | 68.1 kg | xxx | v | 3L | 0€ |
---
---