Hello Hive Community
This time I want to show some pictures of spiders that I took in the pandanus plants in my garden. The spider is actually very small, even smaller than the spiders that we often see usually.
This spider is a type of forest spider that has a small size compared to ordinary spiders, because ordinary spiders have a size of 5 to 10 cm whereas these spiders only have a size of about 2 to 5 cm so I am not mistaken if i say this spider is very small.
I shot the spider using an Android smartphone camera that I have with the addition of a macro lens so that the shot looks very beautiful, and to photograph this spider of course requires special skills because if not then we will not be able to capture some pictures from this spider.
Here are some of my portraits of one of the species of macro animals, namely spiders :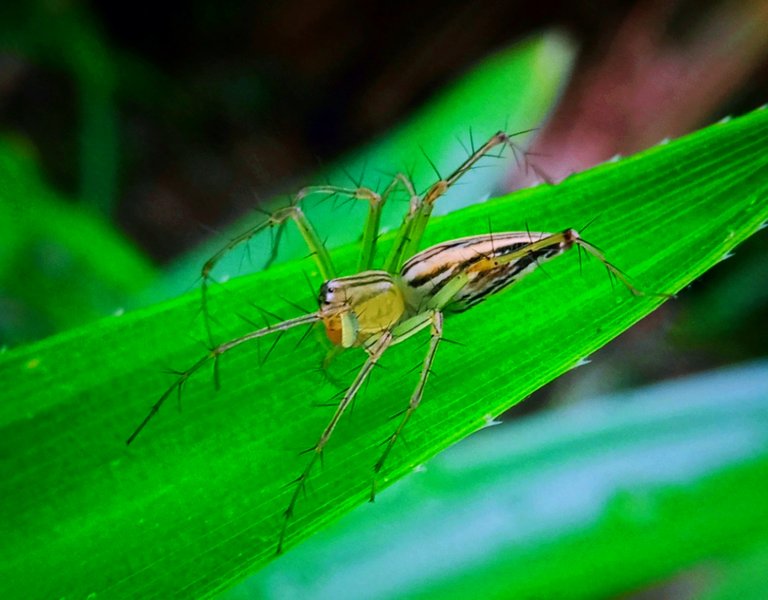 ---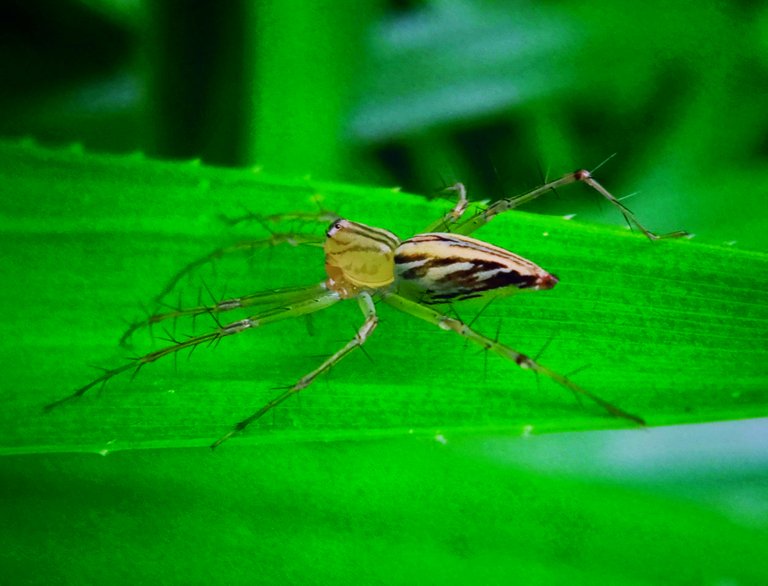 ---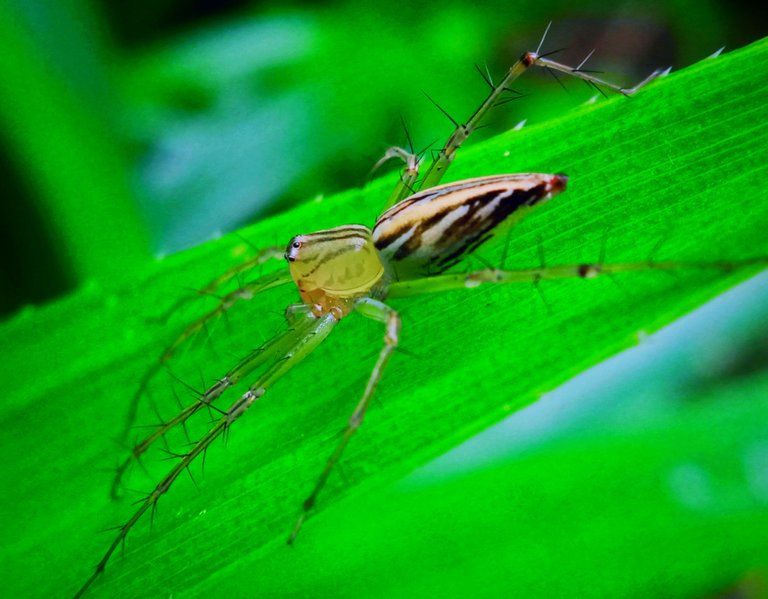 ---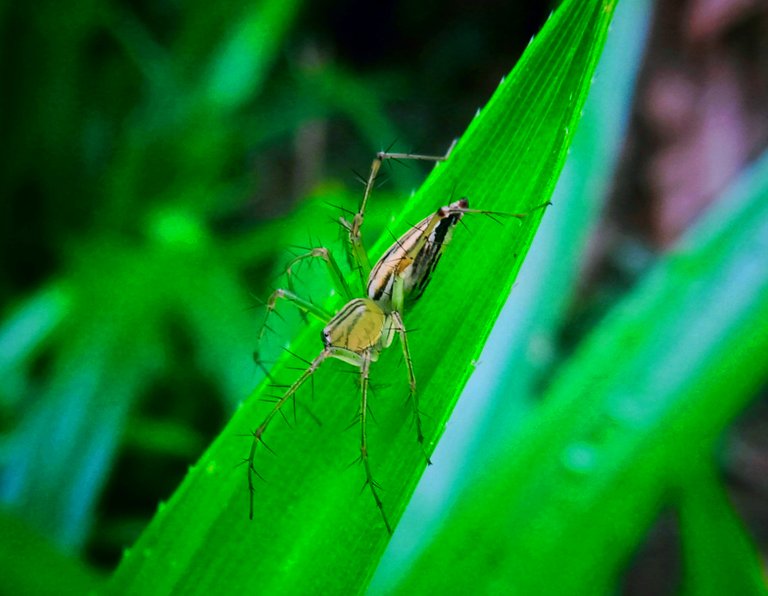 ---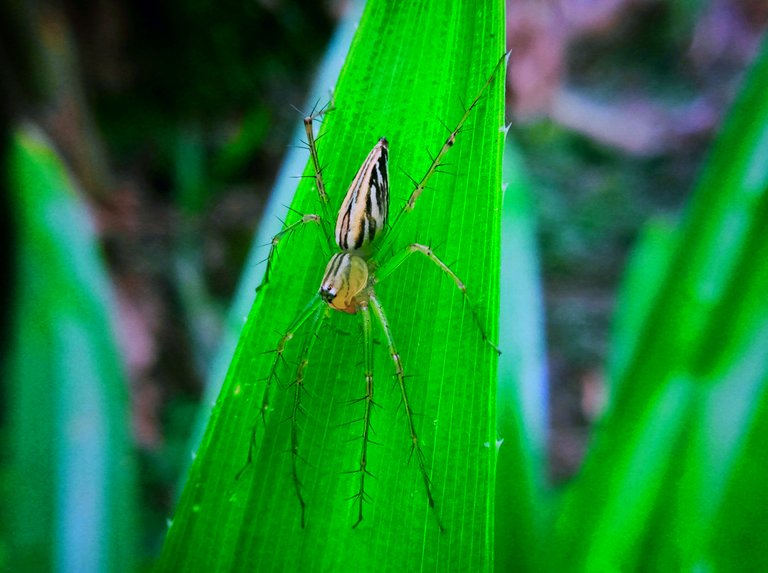 ---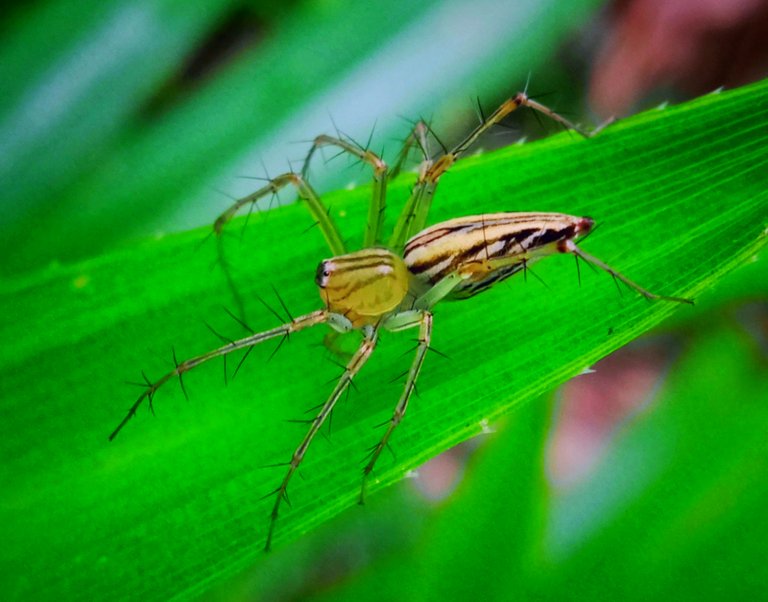 | CAMERA | CATEGORY TYPE |
| --- | --- |
| Category | Macro |
| Object Images | Spider |
| Processed | Snapseed |
| Lens | 37 MM |
| Location | Aceh, Indonesia |
| Photographer | @sultan-indo |
THANKS FOR VISITING MY BLOG