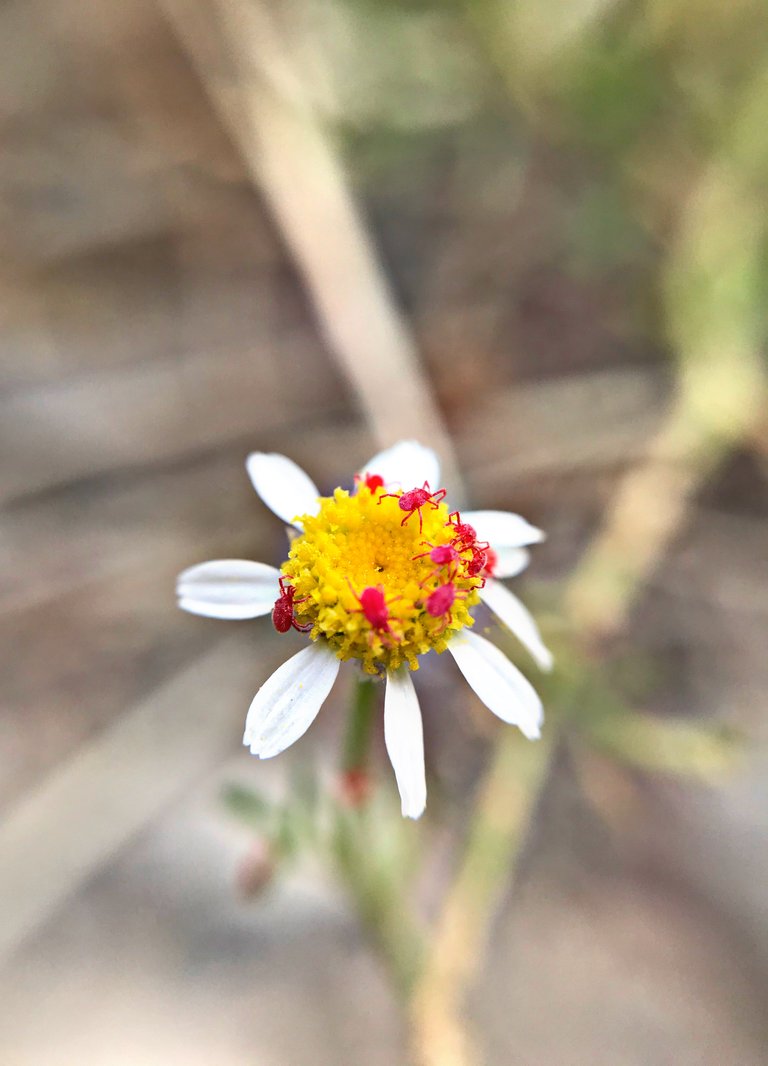 Hello to everyone!
Today is Monday. And I started the day really energetic. I hope you started the week beautifully like me.
I had some time to take a photo with my macro lens. I shared my previous macro photo. But it did not attract attention. I hope you like these photos.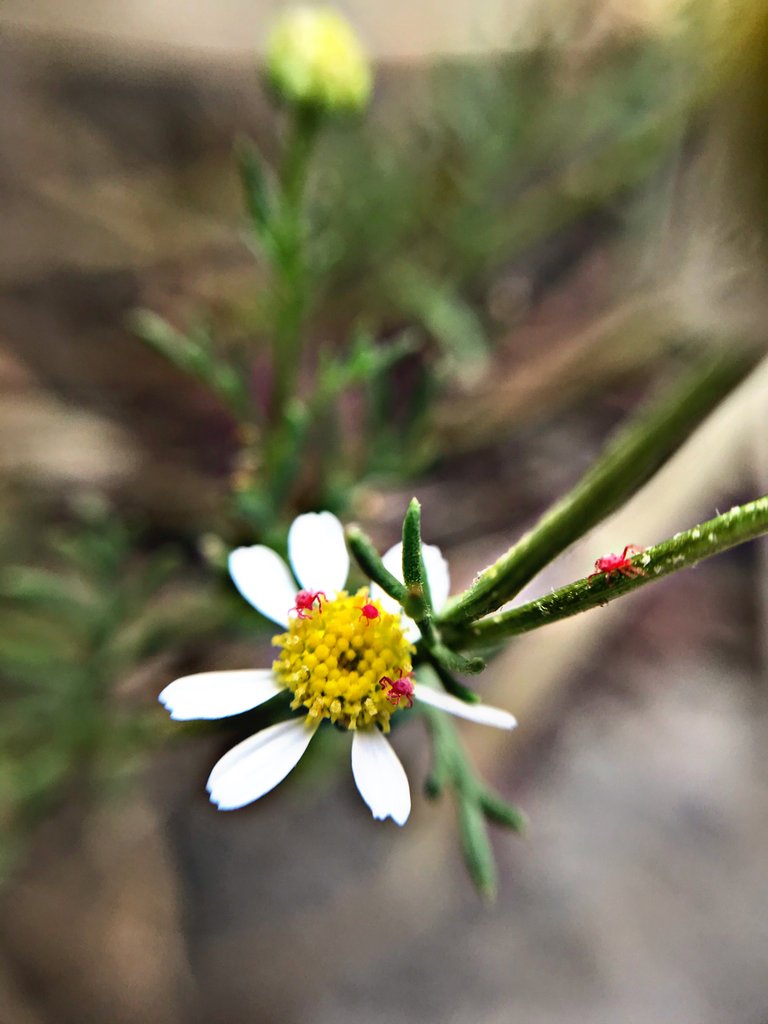 I love daisies. I came across a surprise when I looked through my macro lens. There were red spiders on the daisies. Red spiders are my father's enemy. Because it harms crops.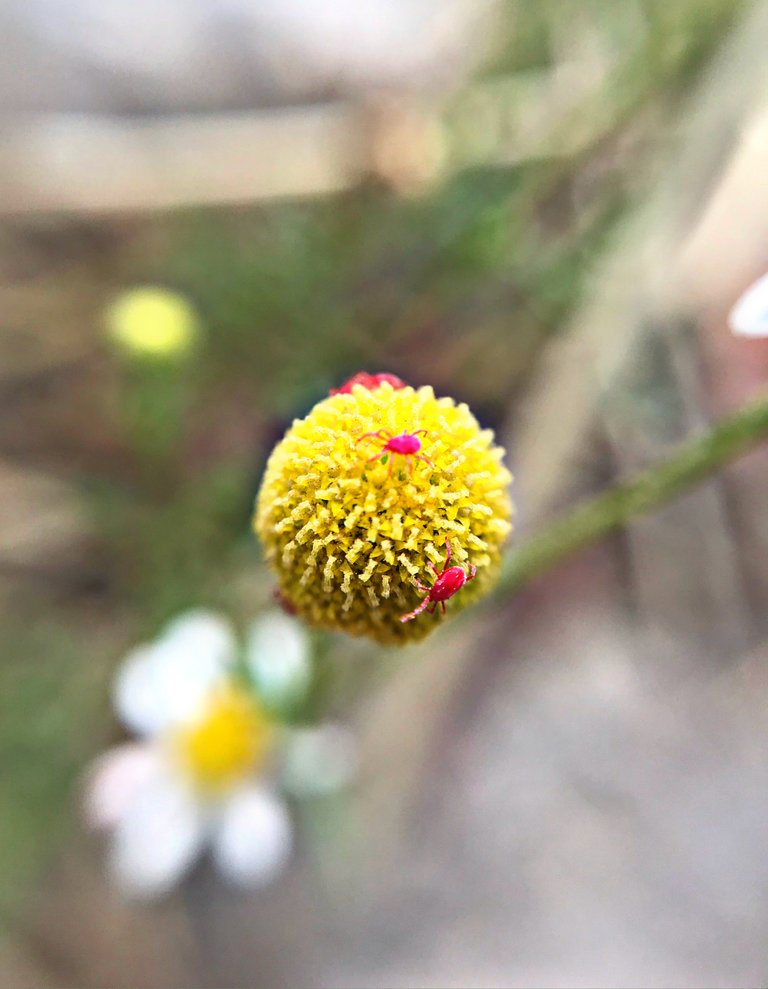 A deciduous daisy.. Maybe the reason is red spiders.
I take photos with my phone camera. Seeing your comments and likes makes me happy. I hope you support me.
Have a nice day!