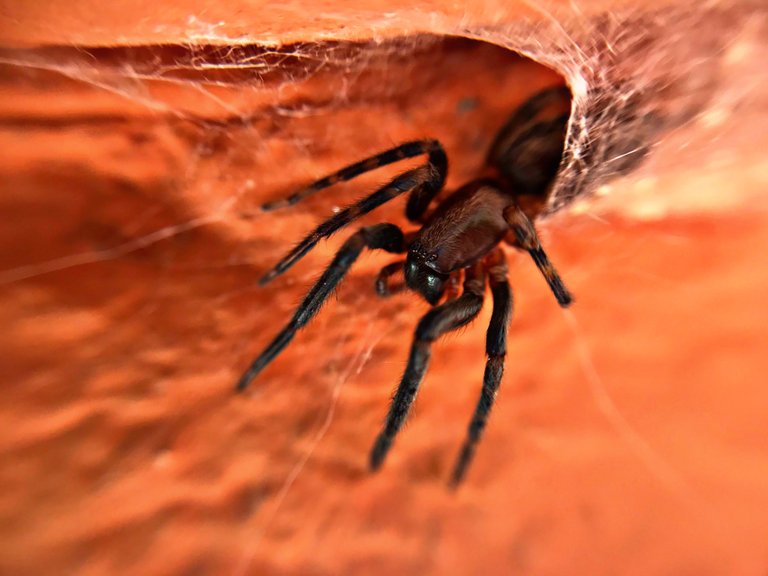 Hello to everyone!
We are in the seaside town with my husband's family. But the weather is very hot. The thermometer shows forty-one degrees. Full sea air. We could go to the sea to cool off. Crowded everywhere because of the holiday. So our preference is to cool off with air conditioning at home.
I wanted to take a walk to my macro lens. I set out to find different insects. But they are so scary. I talked about my insect phobia before. I saw a green grasshopper. I couldn't take a picture of her because I thought she would jump on me. 😊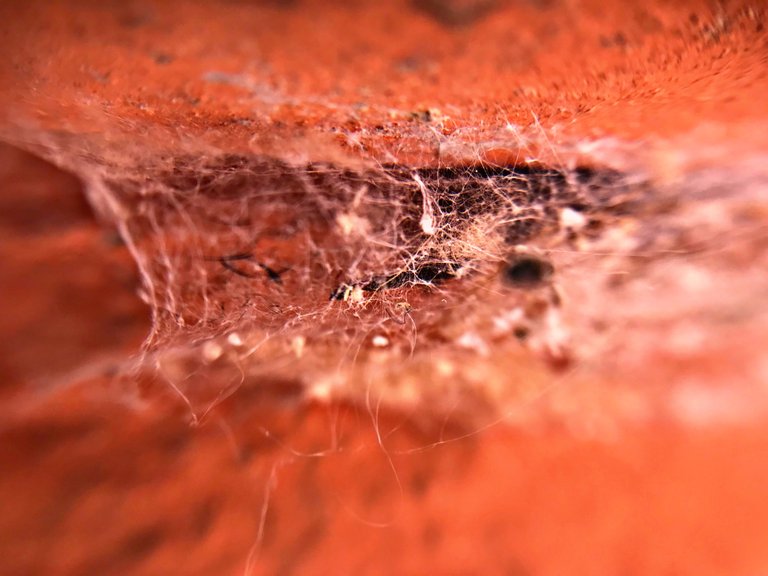 Then I saw the spider web under the balcony. There was a spider in it. I saw it slowly coming out.
I feel lucky to be able to take a picture of its. Because I'm a little unlucky when it comes to insects.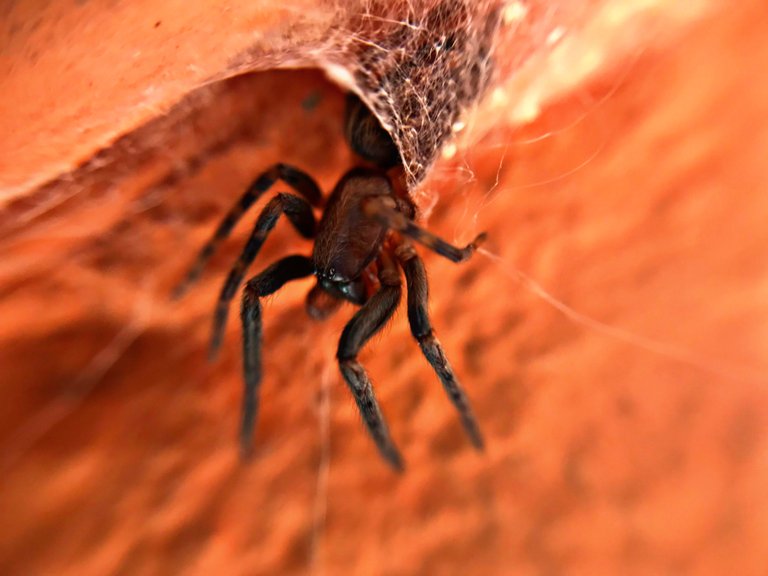 There are many spider species. I don't know the type of it. Just a spider for me. 😊
I am happy to catch a spider coming out of its nest. I hope you like my photos. It was a fearful shot for me. I think you will guess.
I will continue taking photos with macro lens for you. Bye now! 😊