Hi friends of insects, I have photos of butterflies and moths I took from three different days. It was first time to see a yellow peach moth here in Suriname.
I love to find different insects everywhere to take pictures and share with you all but I don't have much time to do it. I just saw these insects near my apartment and I thought if I find them I will see more of them.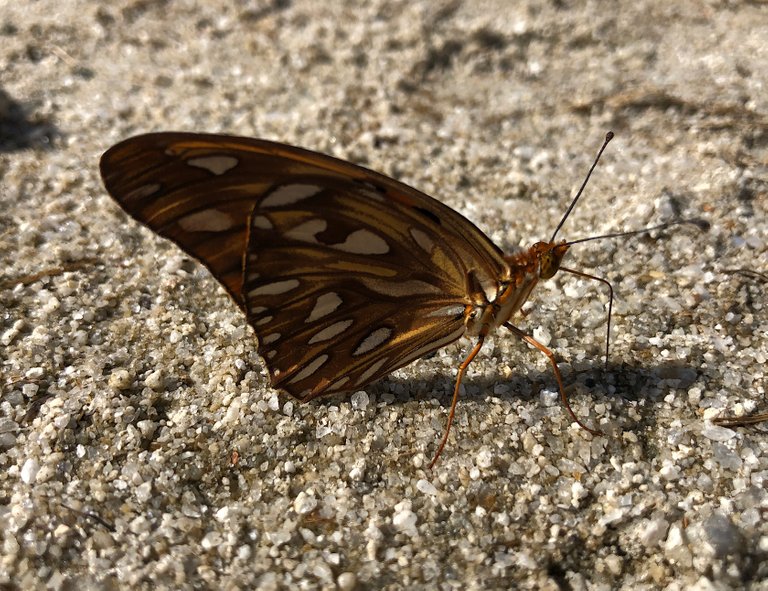 This gulf fritillary butterfly on the sand looks beautiful.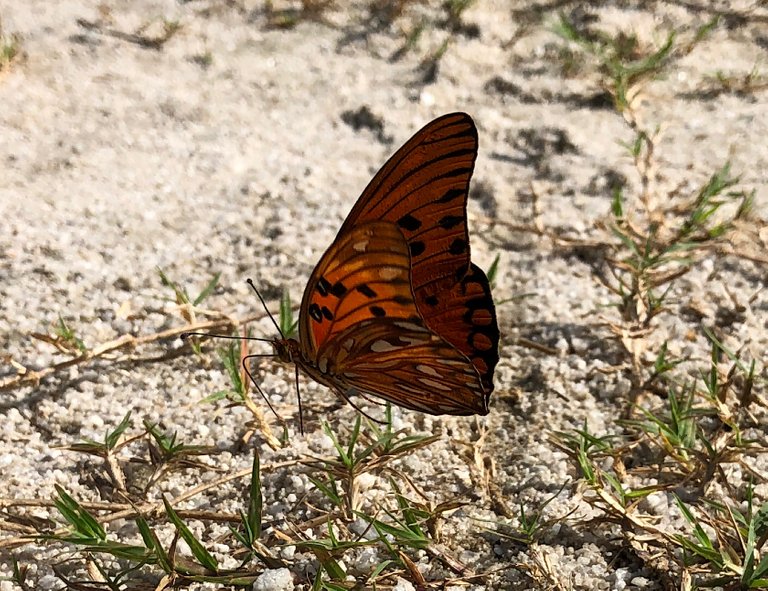 This butterfly is always difficult to take pictures of. Sometimes I saw it and I don't try to take pictures because it likes to fly a lot and I know after I follow it I will become tired.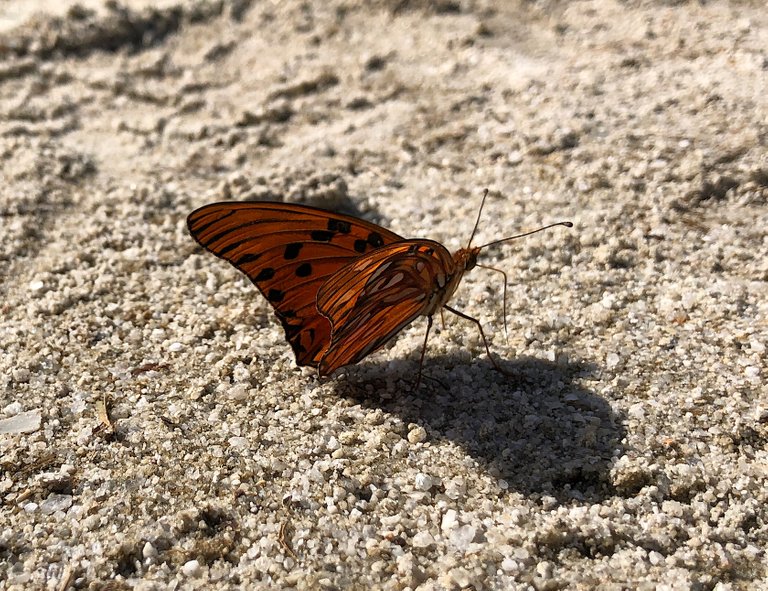 It made me tired when I saw them but it's not the butterfly's mistake, it's myself want to take photos of them.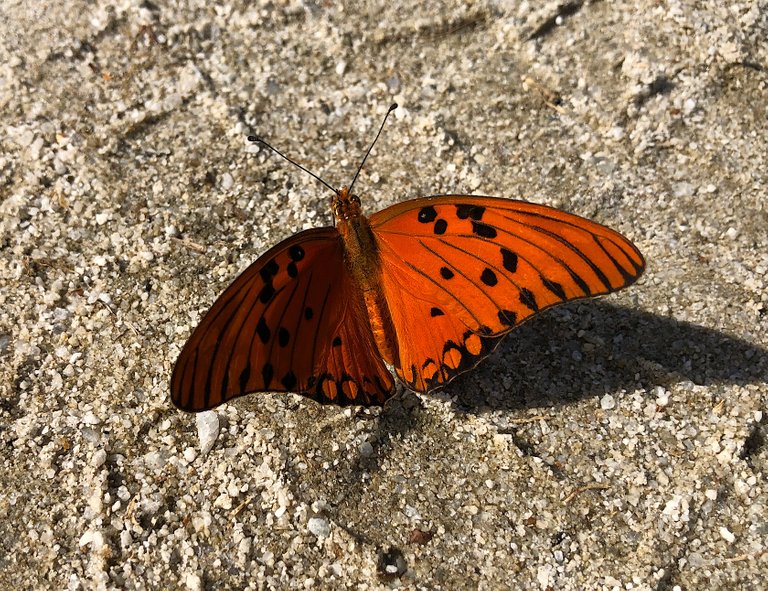 The other butterflies never make me tired to take pictures because it's my favorite job.
The peacock butterfly it's easy to took pictures and it's quite sometimes and fly sometimes also. This picture I took it yesterday in the afternoon. I hope you all have a wonderful day everywhere.
---
🙏 THANKS FOR READING 🙏
If you enjoyed this post, please upvote and reblog.
---