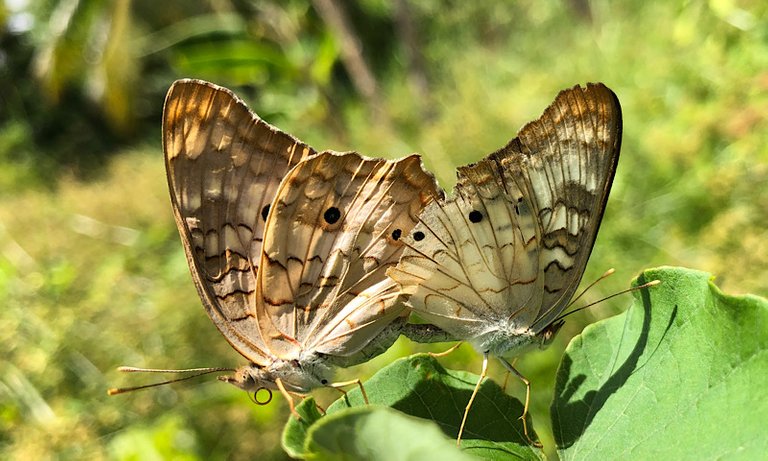 Hi friends of insects, I have photos of butterflies making sweet love so much today. I was sitting and waited to take pictures of butterflies in the garden a long time and when I stand up I saw a snake near me 🐍😮😬.
I am very surprised and scared of it so much. Normally when I saw all the animals or insects I always happy to take pictures of them but for snake I can't do it. I watch it crawl back to the jungle and I quickly turned my back and run with my little girl. Oh my heart is beating so fast and I'm sweaty all over.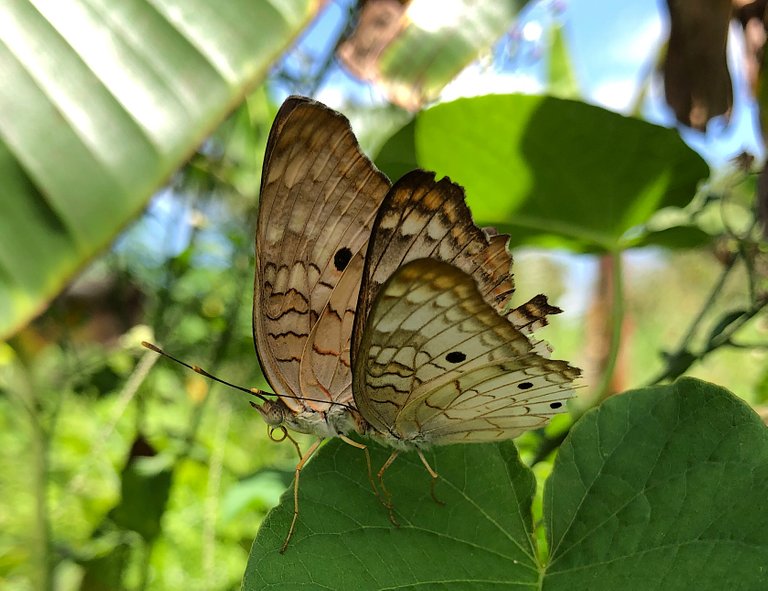 Then I sit in the living room and I tell what happened to Justin - "B, I saw a snake in the banana garden." He said, "Oh are you take picture of it?"
I said in my language, oh no I am so scared I think I want to die, it's a big and long snake. He said, "oh the snake scared of you more than you are of it." I don't know if it is scared of me more than I scared of it but I just run away and far from the snake.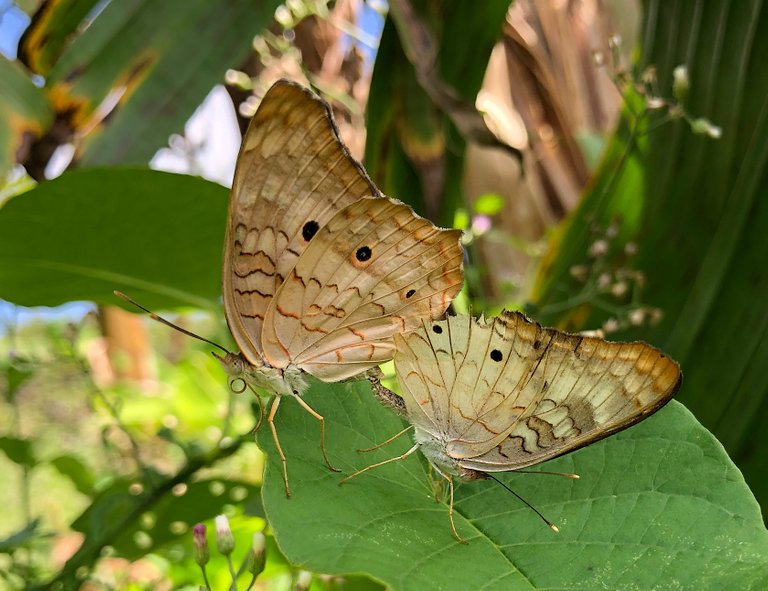 I think a lot maybe I am scared to return to banana garden, I don't want to see it again but I want to have pictures of butterflies and other insects.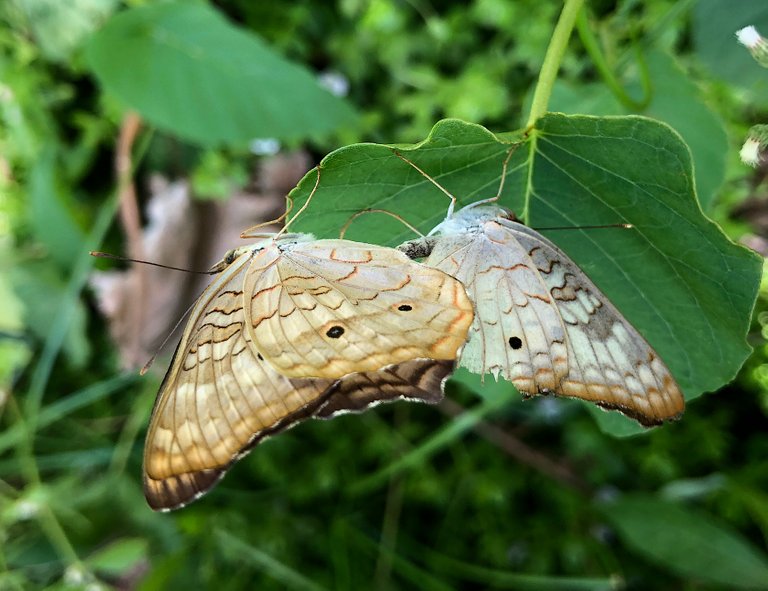 After one hour I walked to find insects again and I walked with my scared feeling also.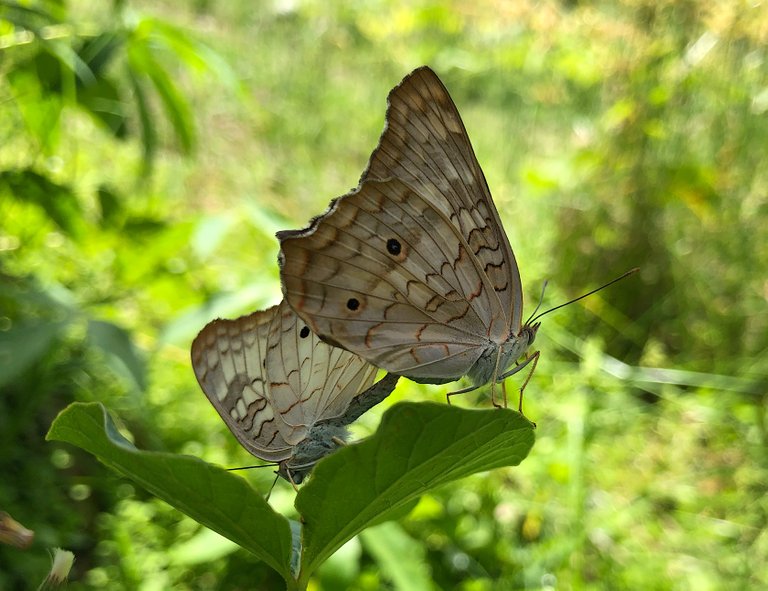 These butterflies fly around the bananas and plants a lot. They fly like they love each other. Then I see them flying and stop near each other, then they are making sweet love 🥰.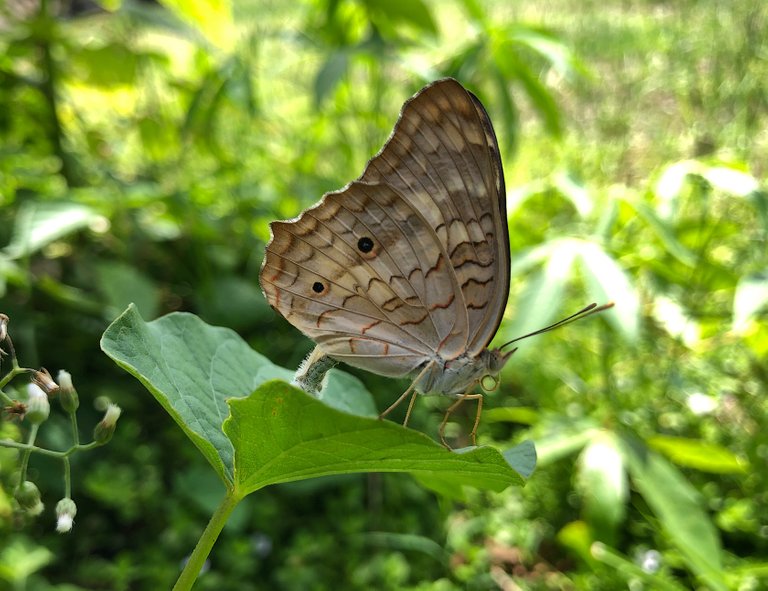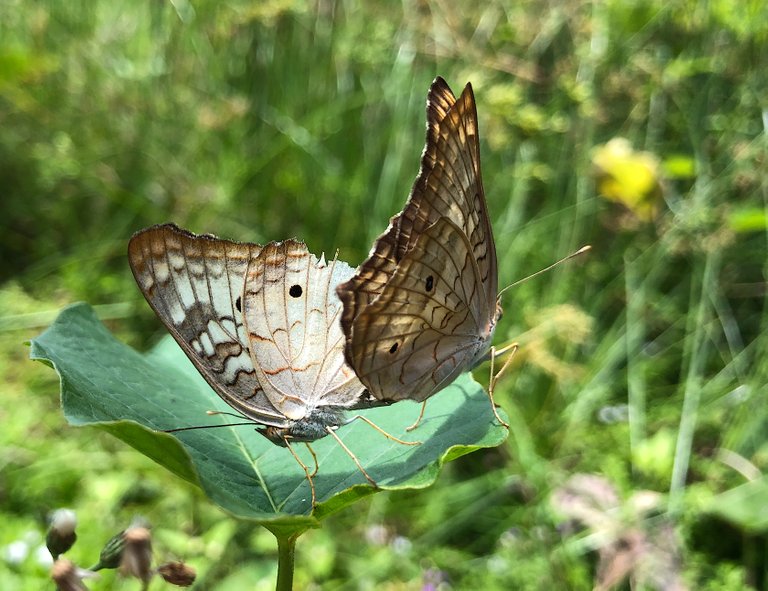 The air made them change different styles, and that's good for me to have more beautiful pictures because it's not the same photo again.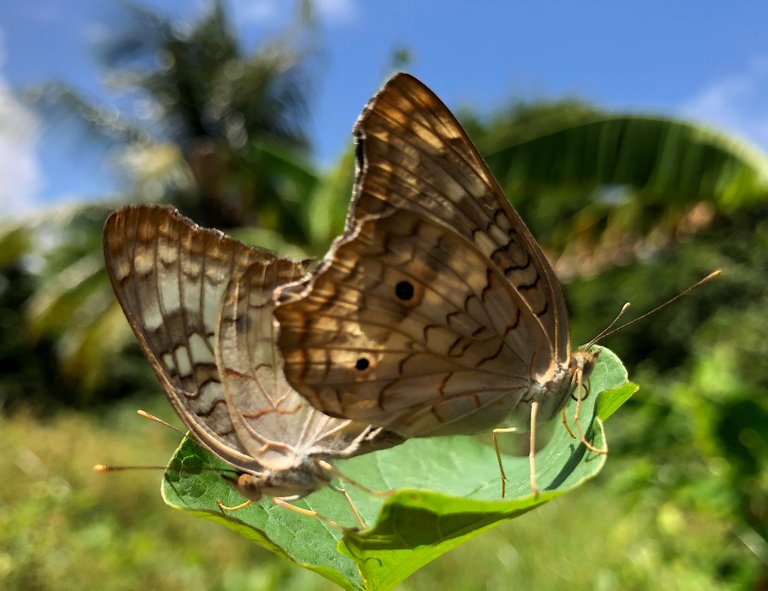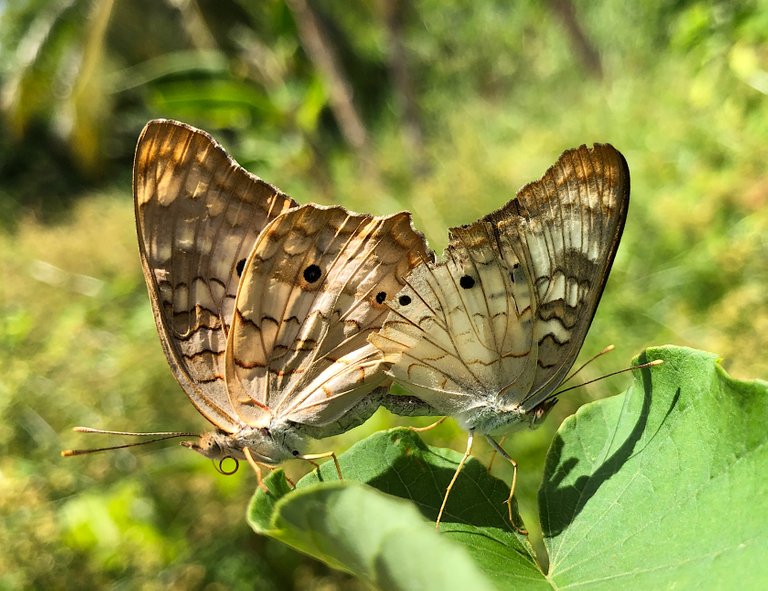 They make me forget I am too scared of the snake. Thanks to the butterflies so much hehe 😉😝😊🥰.
I am sorry if I write wrong or you think it's bad words, I just want to make you enjoy. Have a nice weekend everyone.

🙏 THANKS FOR READING 🙏
If you enjoyed this post, please upvote and reblog.