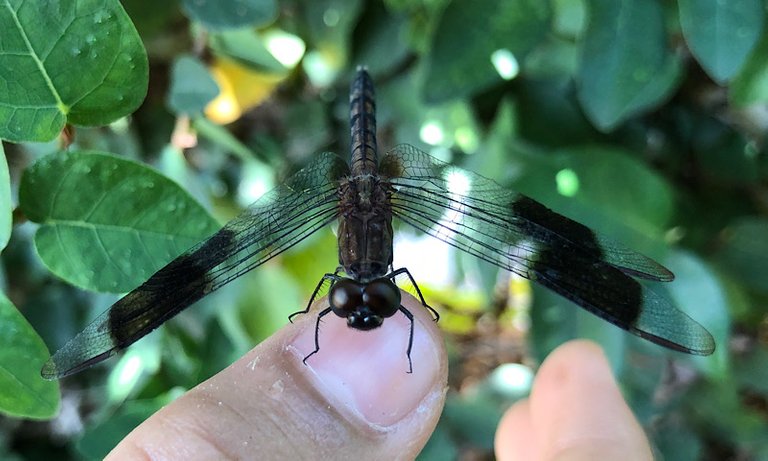 The other day @kidsisters were playing outside, and Srey-Yuu saw dragonfly in the plants, then she touched it and it fly to her finger.
It made her surprise then she run with dragonfly on her finger come to me and she said, mom mom this dragonfly on my finger, I said, oh wow why is it on your finger? She said, I don't know mom. Then I try to touch it too then it go to my finger too.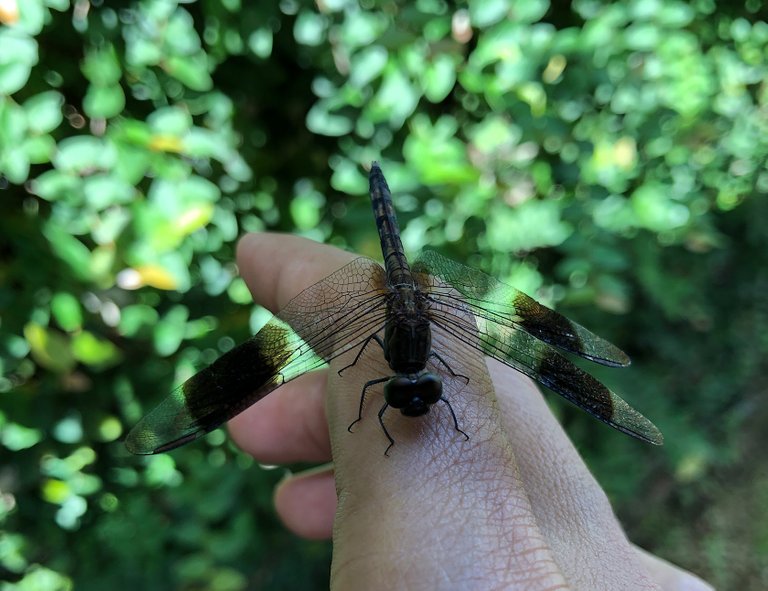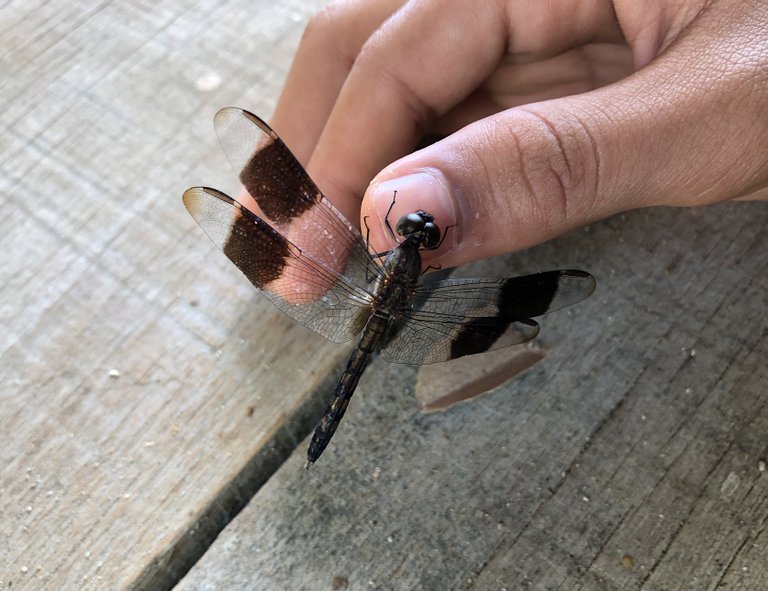 After I took pictures it already it fly away. Srey-Yuu very excited about that.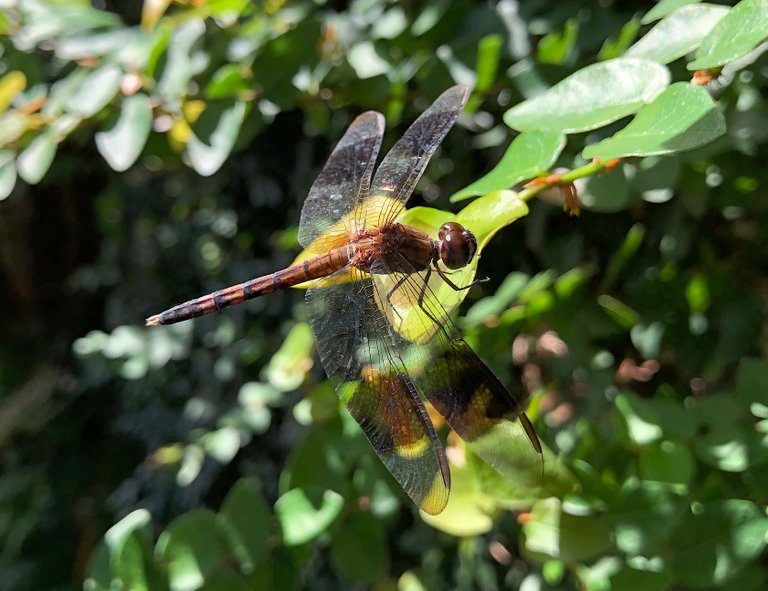 After it fly away it stopped in the plants.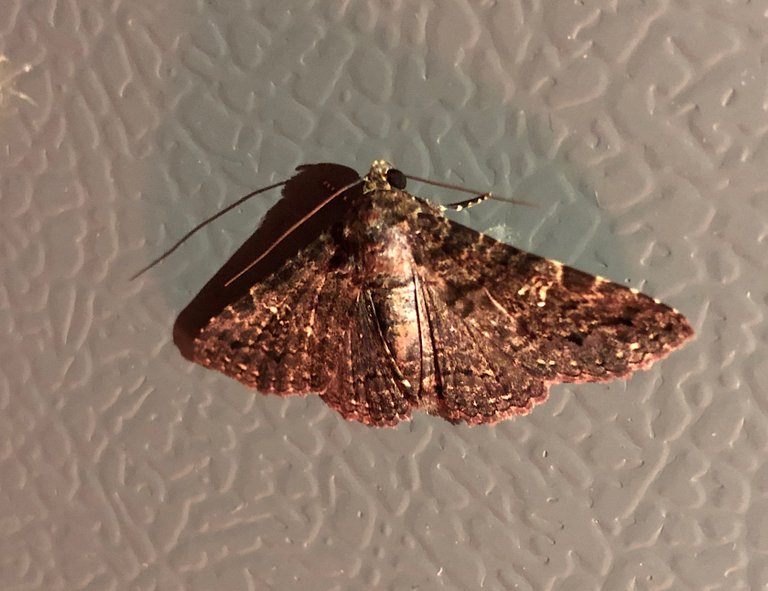 This moth we saw it in the kitchen last night.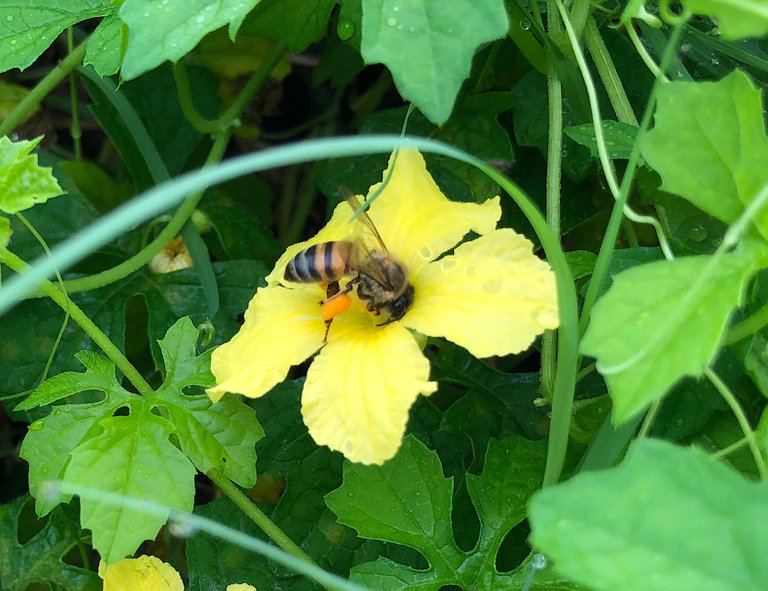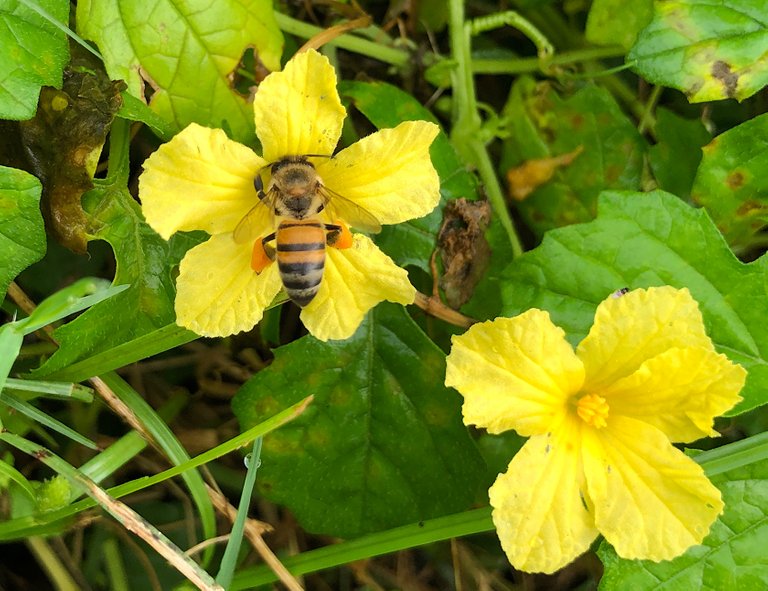 When I woke up this morning I would like to look everywhere outside the house. I saw the bees working with the flowers.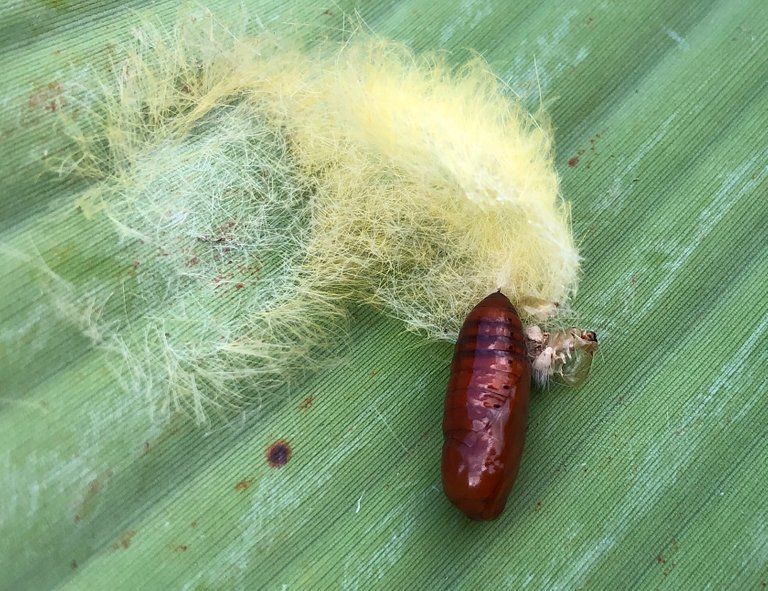 This insect lives in the banana leave. I hope you all enjoyed my pictures. Have a nice weekend.
---
🙏 THANKS FOR READING 🙏
If you enjoyed this post, please upvote and reblog.
---