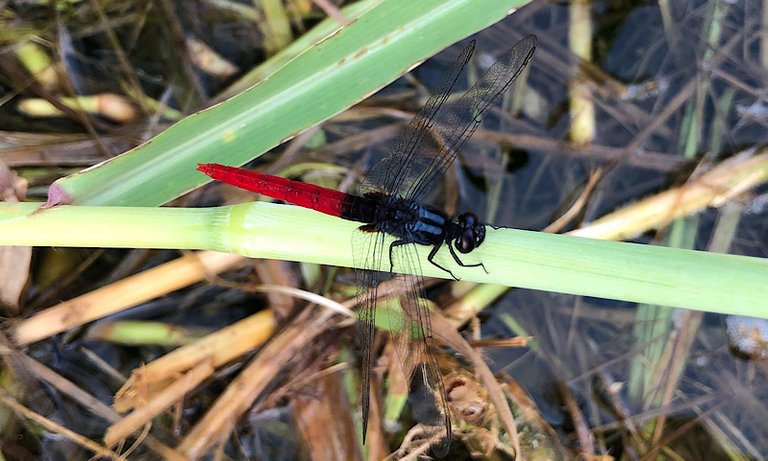 Hi everyone, today I would love to show you pictures of three different dragonflies around my place. Here it's raining a lot right now so I can't find insects, but I have pictures from Saturday and Sunday this week.
Suriname is still doing lockdowns, so our family play ball behind our house in the afternoon. I just play a little with my family after I walked around taking pictures of dragonflies. How about you?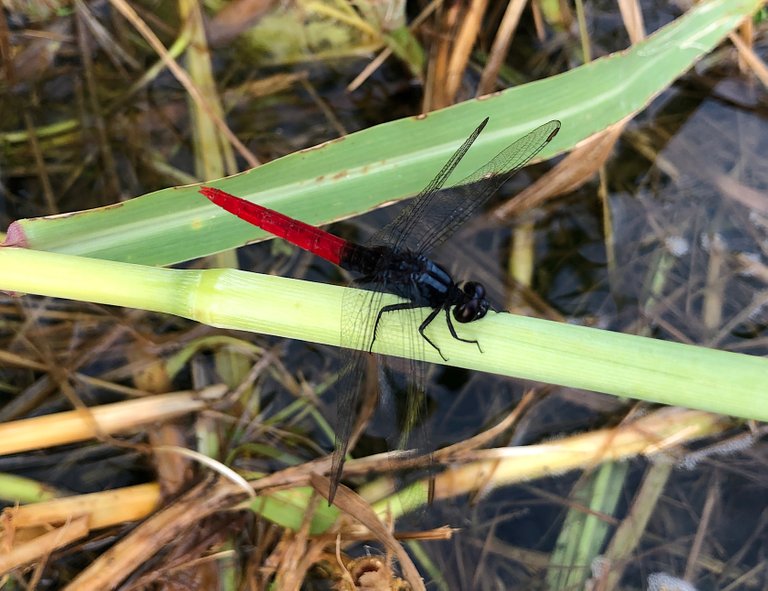 This is a flame-tailed pondhawk, it's a dragonfly in the family Libellulidae.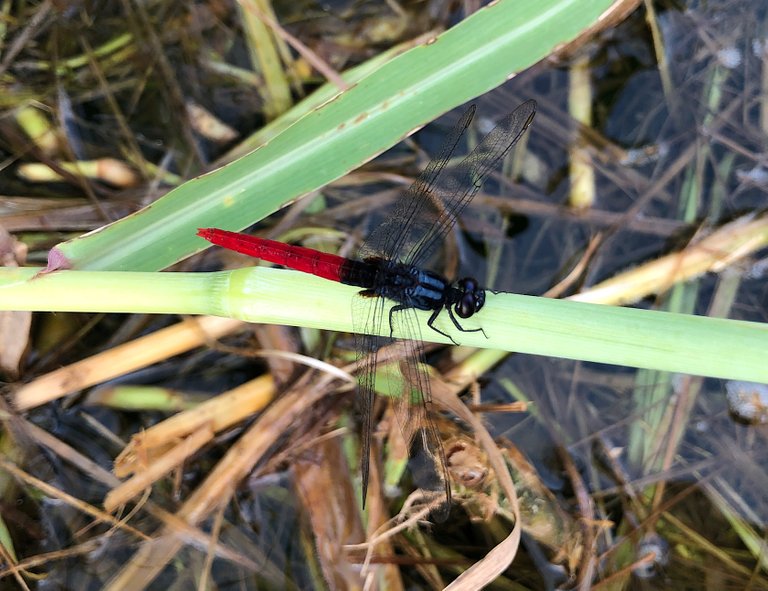 I saw maybe four or five of these dragonflies. I saw them maybe a few weeks ago, but it was difficult to get pictures of them.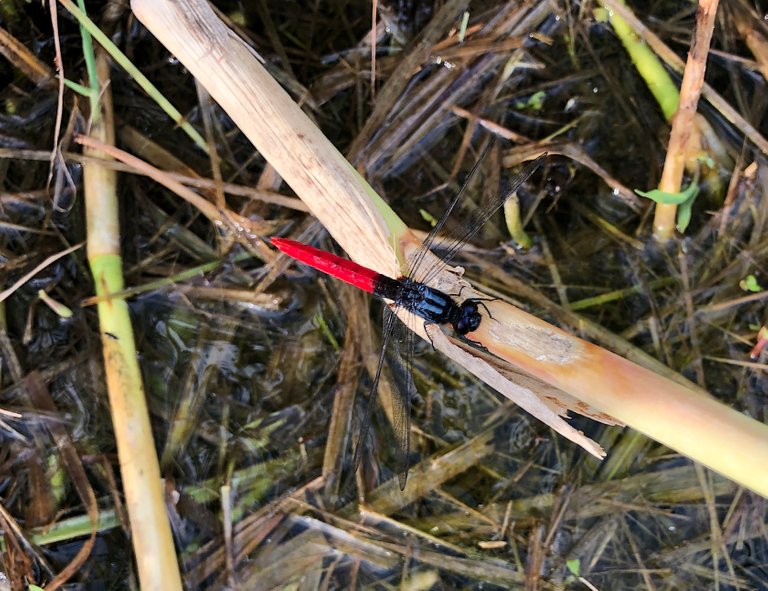 I chased these dragonflies for many weeks, but now I finally get photos of them. I am really excited about that. Finally my patience was successful.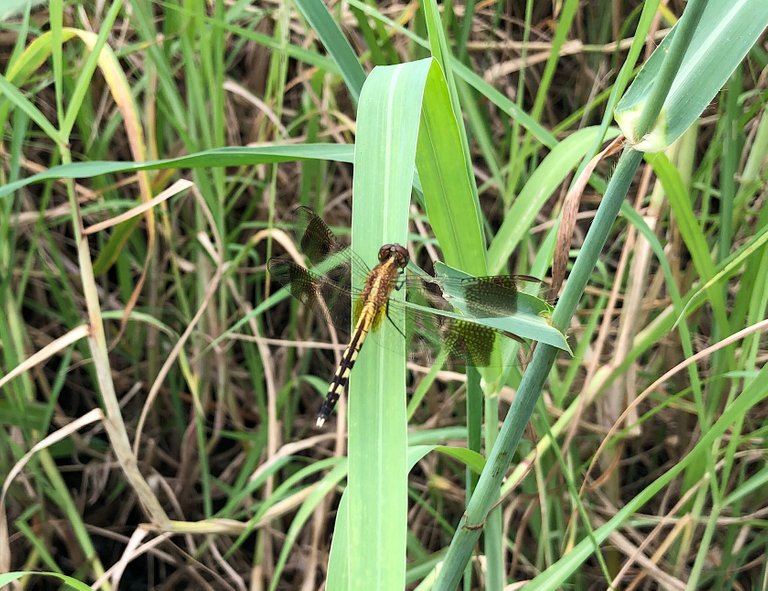 I learned its name is band-winged dragonlet.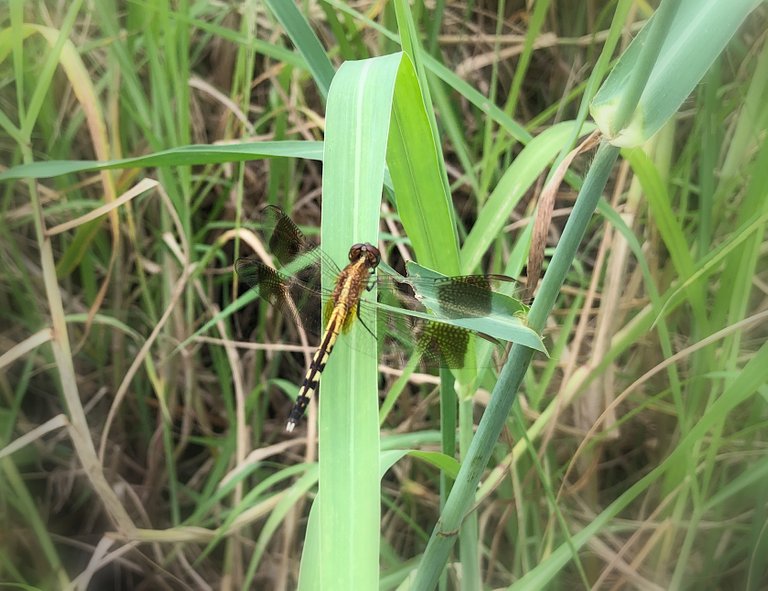 I tried to edit this picture to practice editing it but it's not beautiful like the original picture.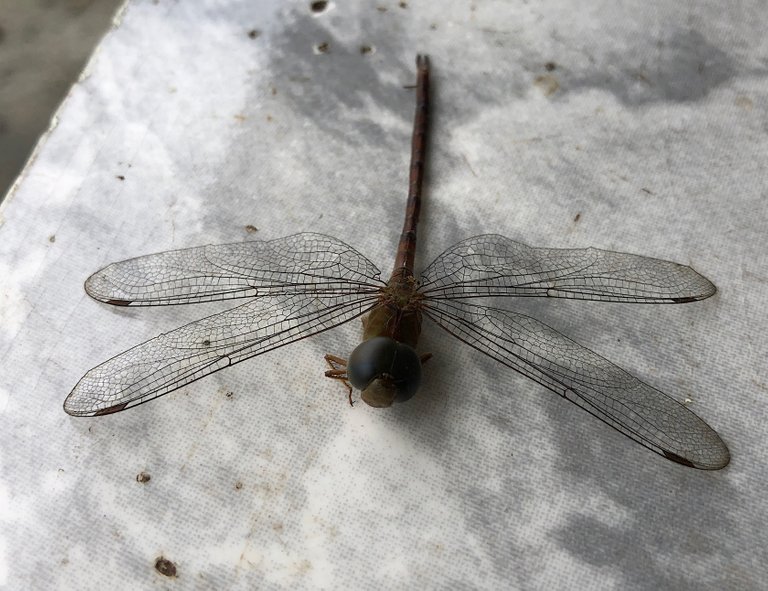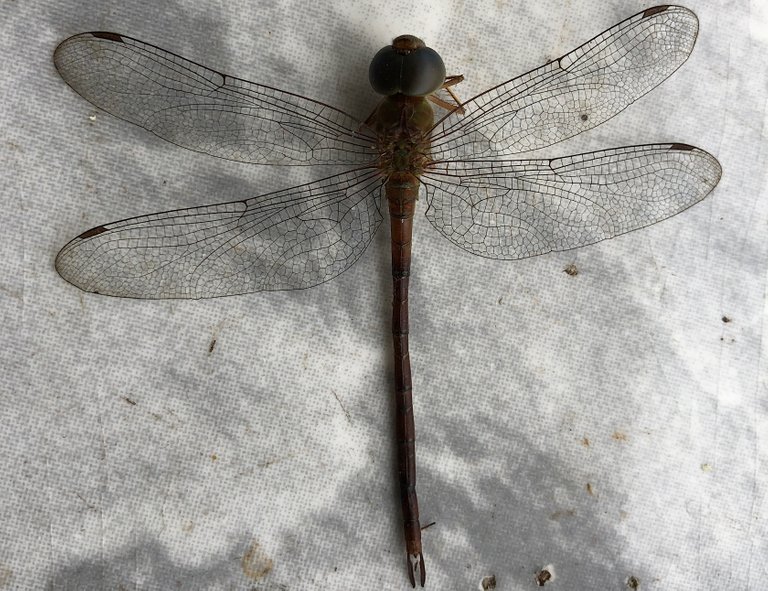 This dragonfly died already before I saw it in my home in the morning. This is the rainy season, so many different dragonflies fly everywhere near us.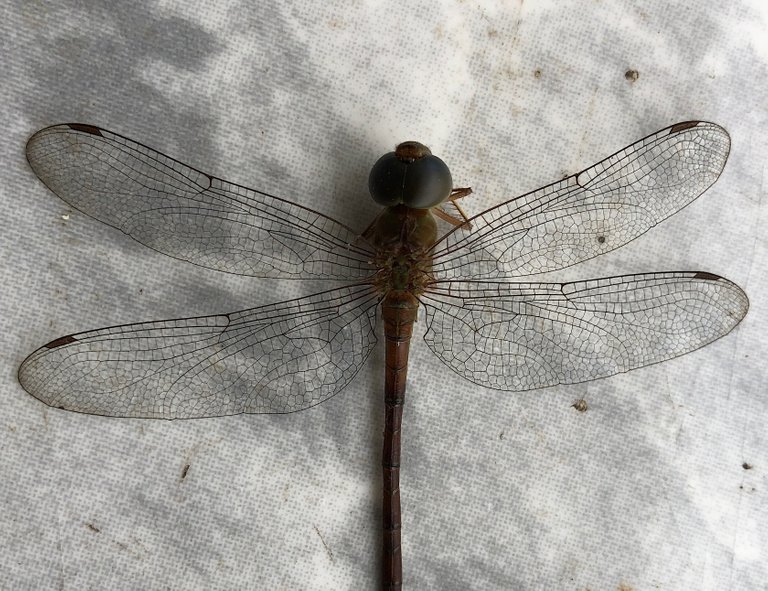 Have a beautiful day everybody and stay safe 😊.

🙏 THANKS FOR READING 🙏
If you enjoyed this post, please upvote and reblog.
CLICK HERE TO JOIN HIVE AND START EARNING CRYPTO LIKE US