Look what I found lurking in downtown Chicago.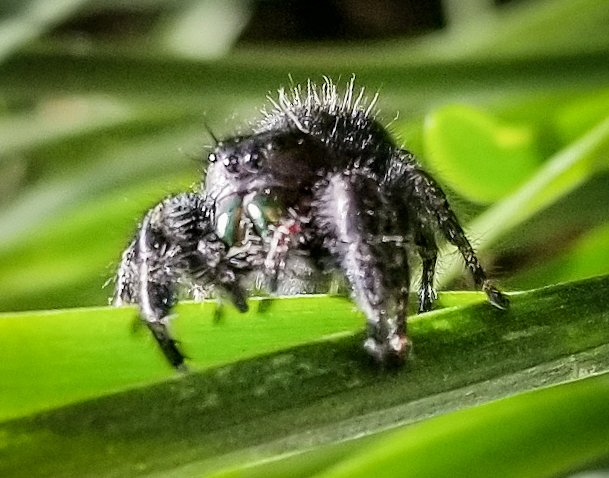 This large daring jumping spider female was hanging out in the planters under the Trump Tower.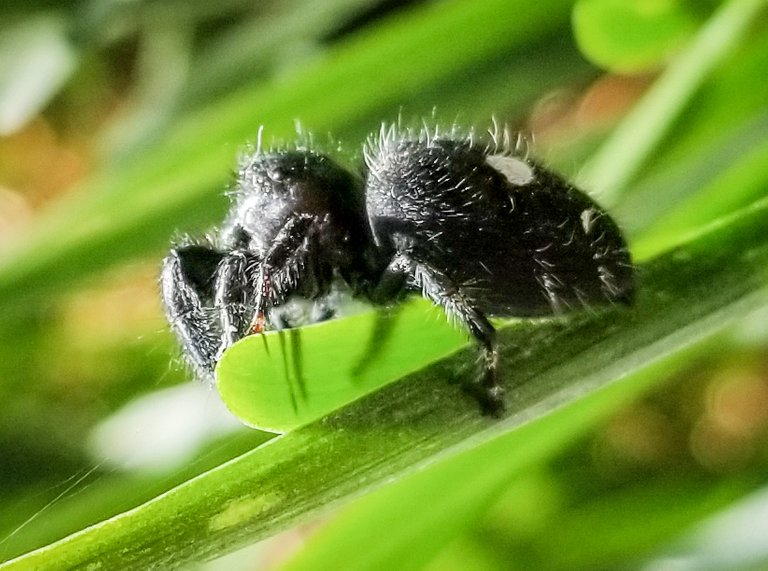 She was very large and could barely jump. She may be eggbound.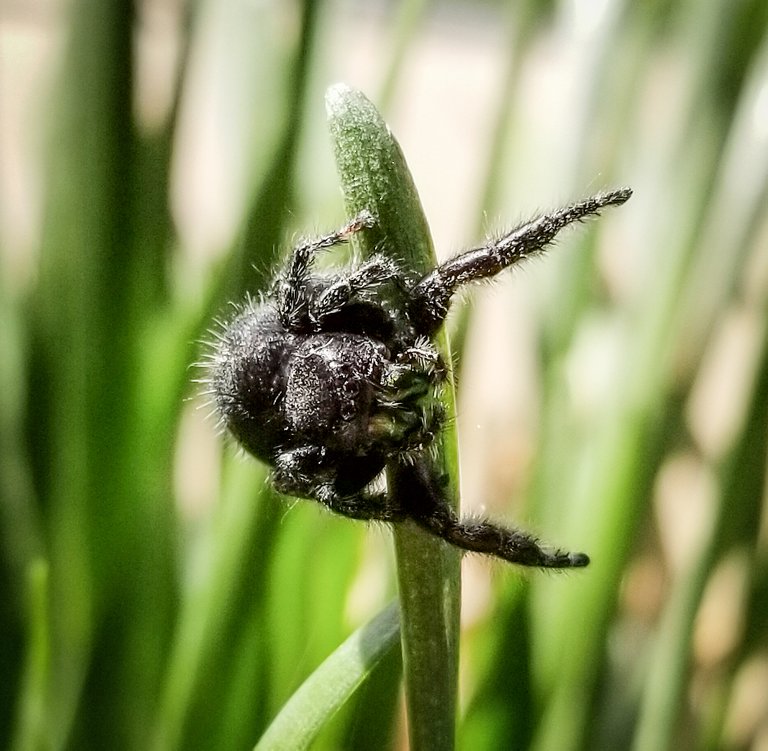 I swiveled my phone around to try and get better shots of her face. But she was constantly moving.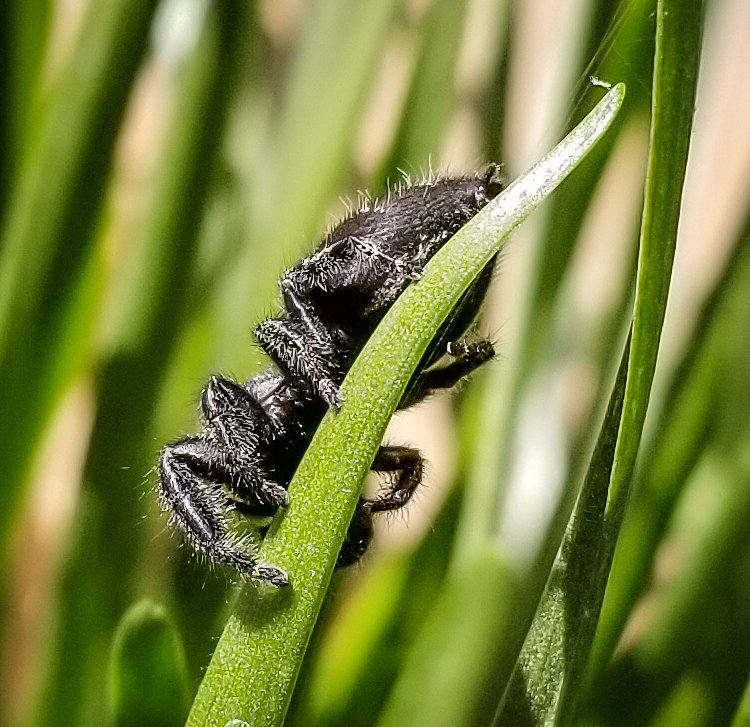 I would say she was about 3/4 inches long which is pretty large for a typically small spider.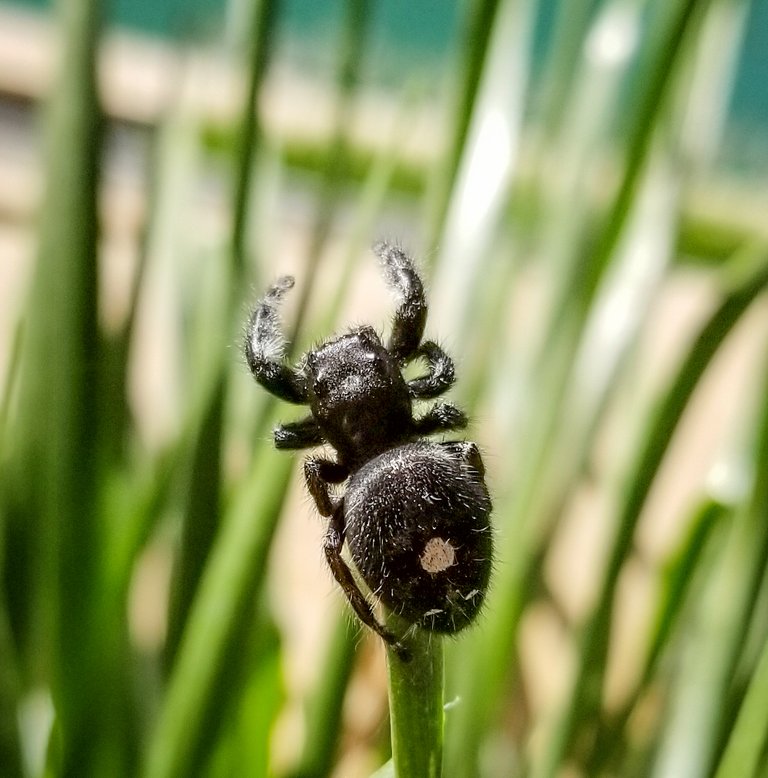 Here is a shot of her back. They have a distinctive white dot. When they are younger this dot is a bright orange but as the molt a few times it becomes white.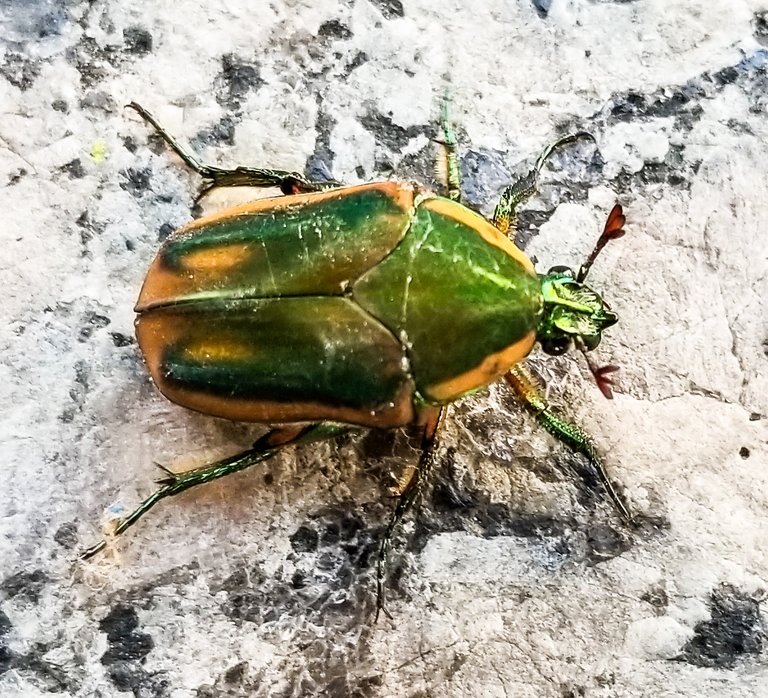 Lately I have been seeing these green June beetles on the sidewalks.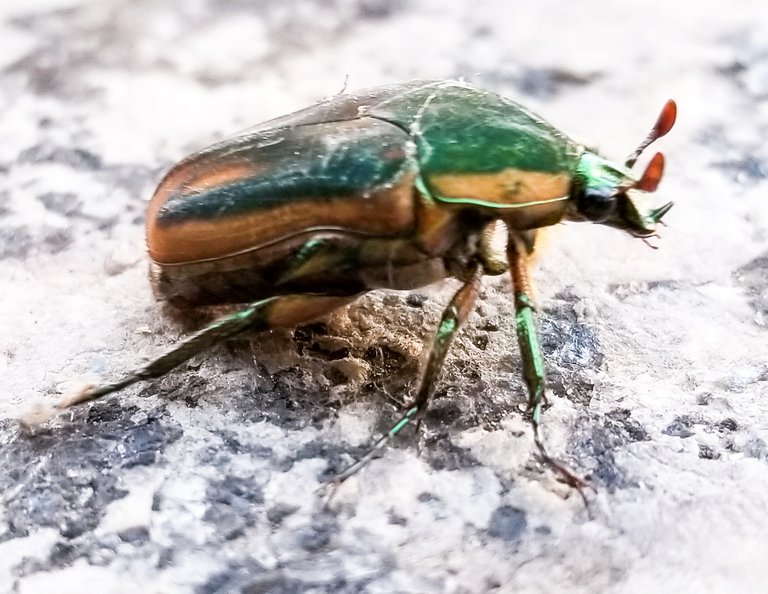 This is one of the few that wasn't smashed by pedestrian traffic.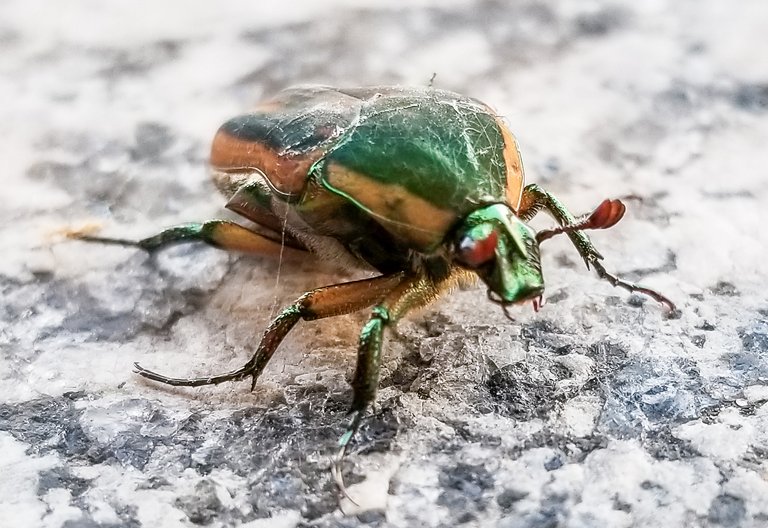 He was in a hurry not allowing too many still shots. I used to see tons of these June beetles back in Arizona raiding our fruit trees. The apples and peaches would look completely green as these bettles would completely cover the fruit as they gorged themselves.