Here are a few more insect finds on my daily commute in Chicago.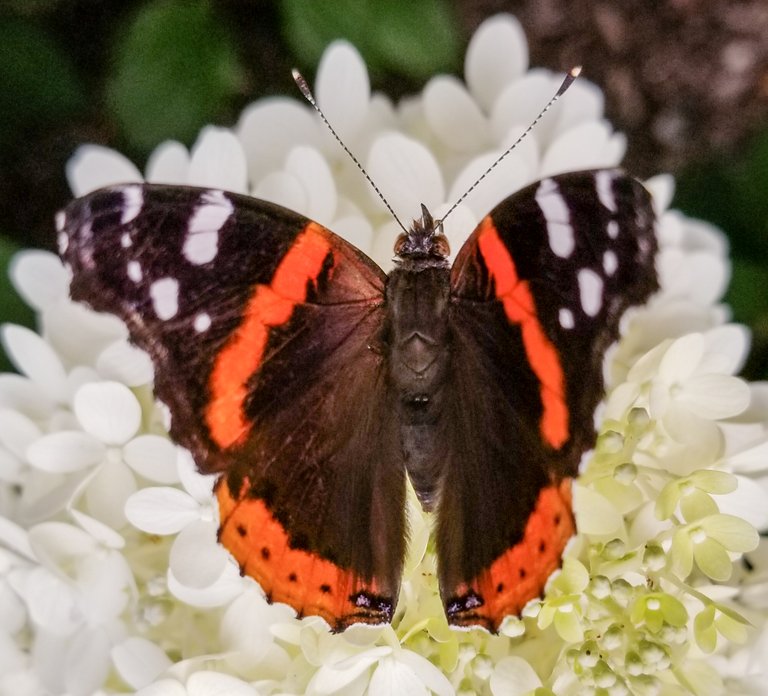 First we have a nice red admiral resting on a large white flower in a landscaping area.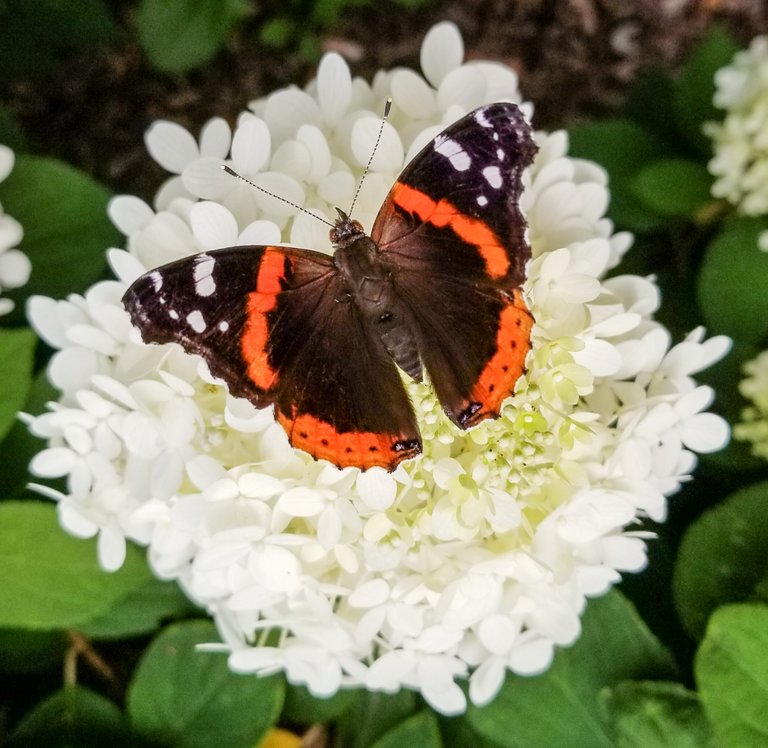 These red admirals are really tame making photos easy.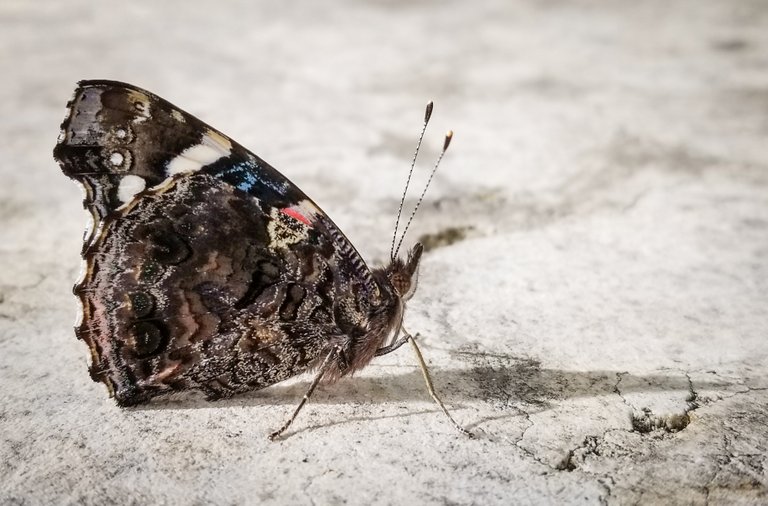 I usually see them in the morning on my commute while it is still a bit cool out.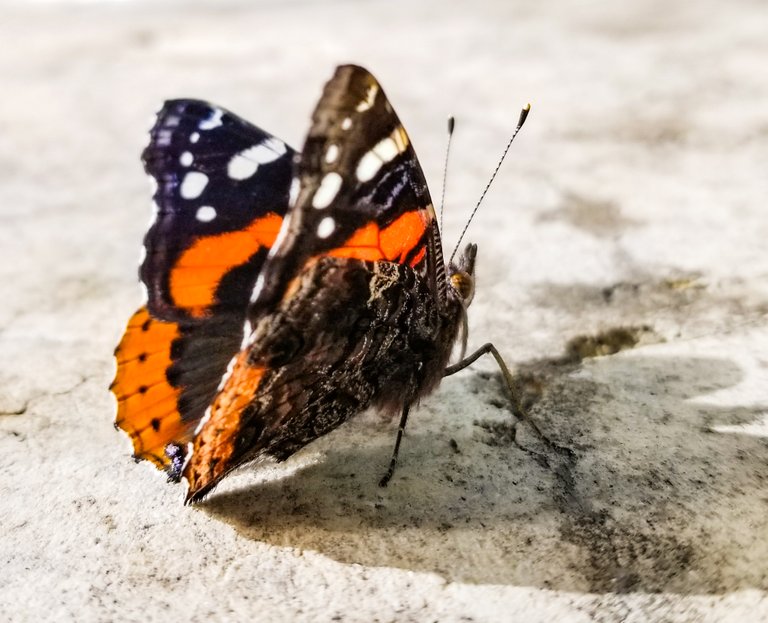 Early in the morning they sit on sunny areas to warm up their wings. You can often pick them up and they wont even fly away.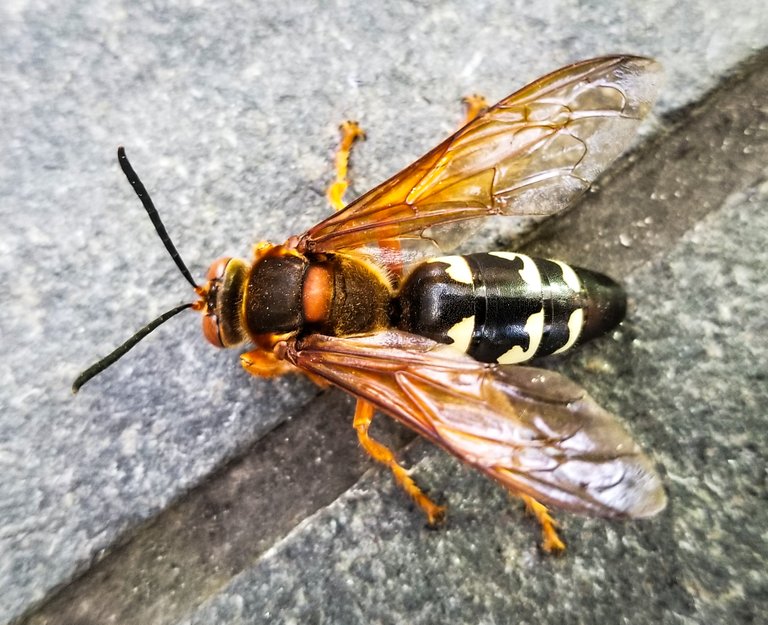 Now for a critter you don't want to pick up.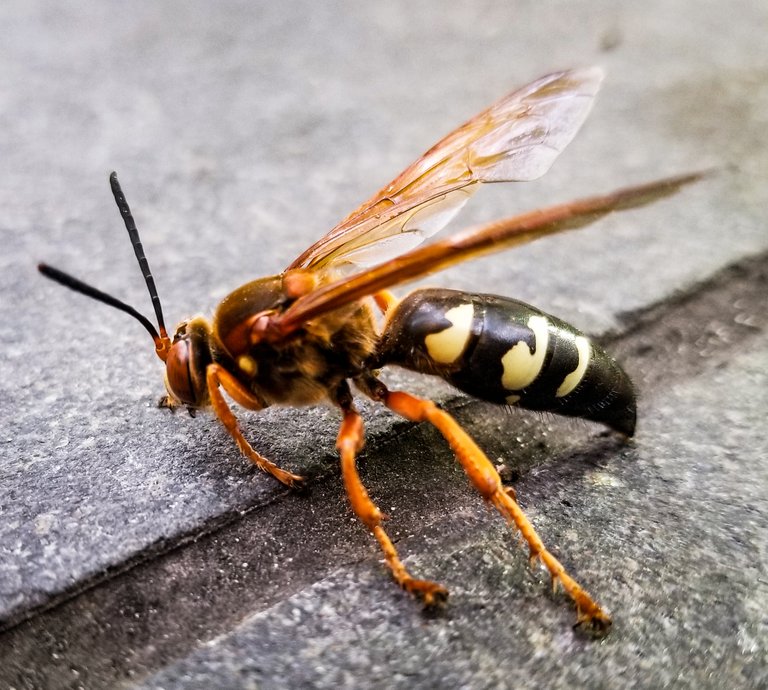 This is a cicada killer aka Sphecius speciosus. This one was a bit over 2 inches long. It was being savaged by a house sparrow and got its front leg damaged a bit. I wonder if that tiny sparrow would survive a sting from this guy?