Hello all...!!!
I hope you are always healthy and happy wherever you are. On this occasion I will share some pictures about insect eggs.
A few days ago I took some pictures of insect eggs attached to wild grass leaves. Information from my friend tells me that these tiny eggs belong to tortoise beetles. These eggs are round and slightly oval, but have a golden yellow color. I took some of the pictures using a smartphone camera and added a macro lens.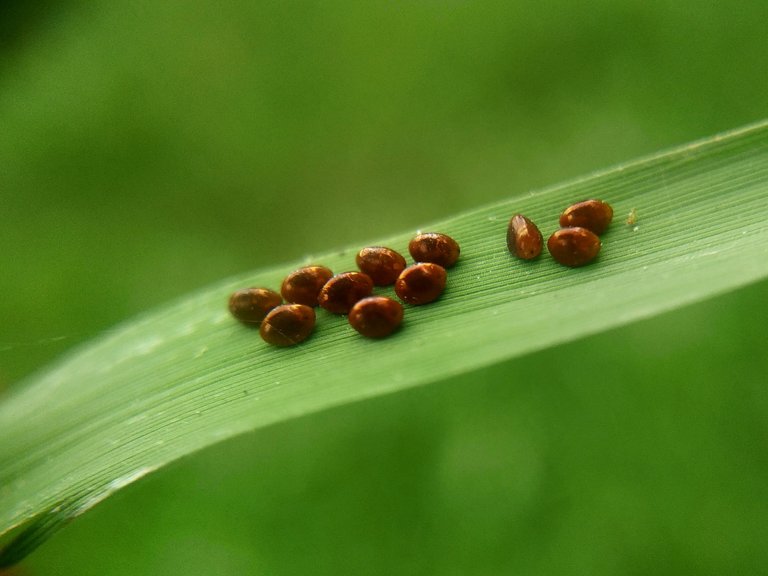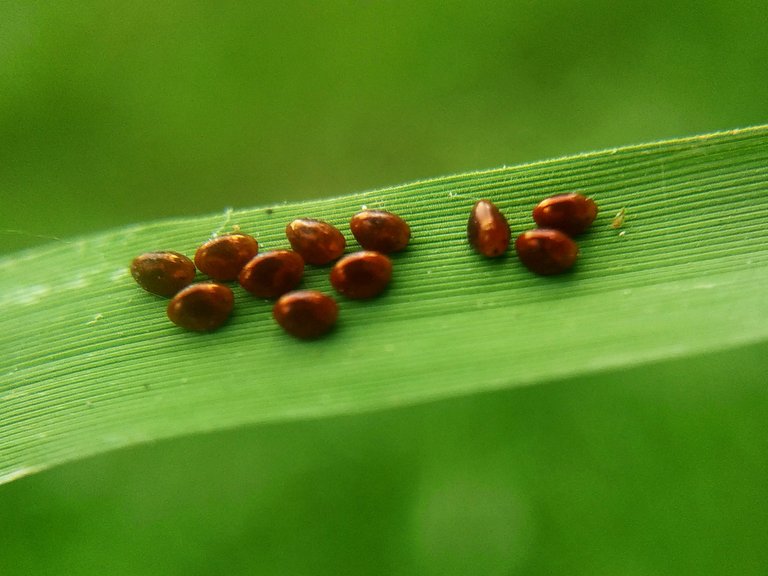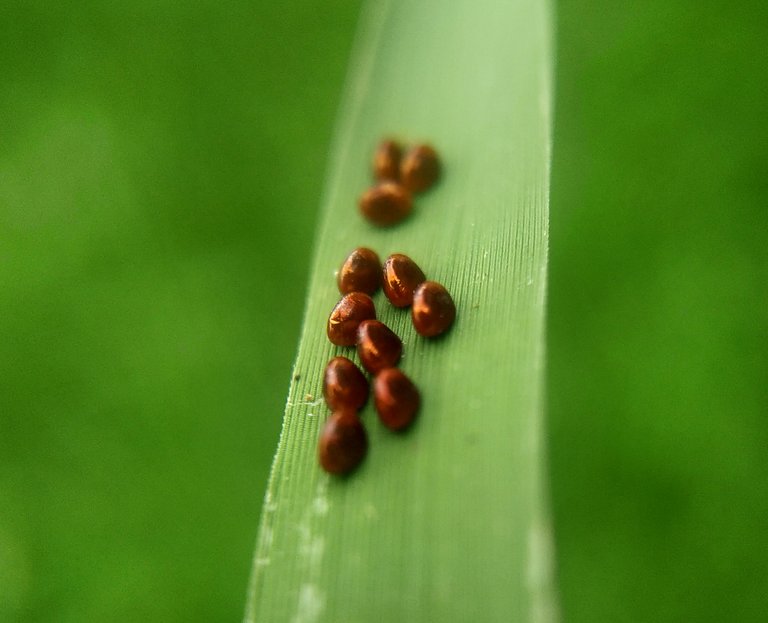 This is a picture of a tortoise beetle.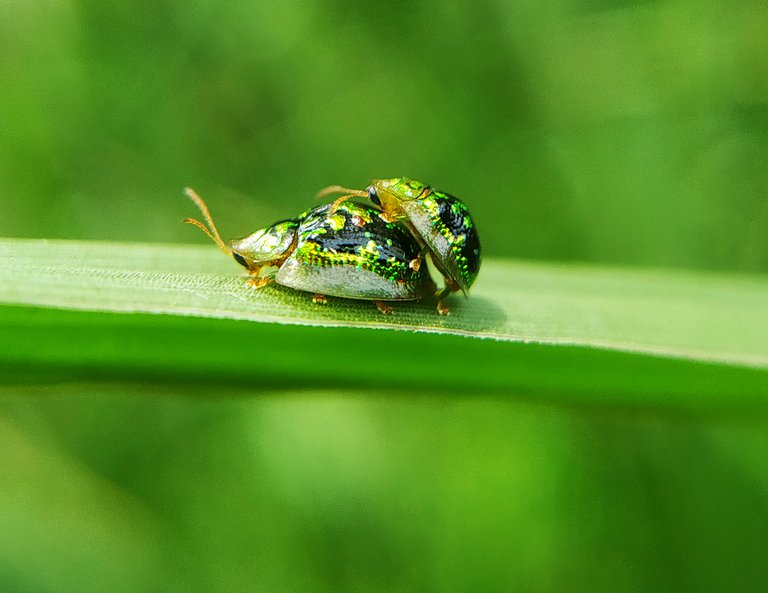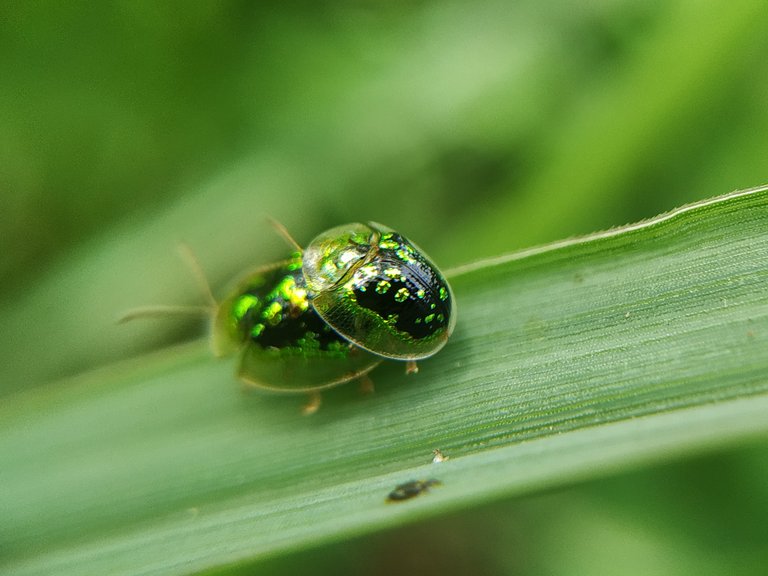 Camera smartphone xiomi redmi note 6 pro + macro lens
Thank you for visiting my post.