(ENG - ESP) Wonderful caterpillars / Maravillosas orugas

My dear friends ...
On the occasion of a visit to the community of Rio Arenas in Cumanacoa, Sucre state, I was able to observe and capture a group of caterpillars that will later become butterflies.
I have been researching this particular caterpillar and have not been able to find precise information about them. So I did not specify which butterfly this beautiful caterpillar represents.
What is certain is that I observed them in groups on leaves, with particular protuberances on their whole body, which are for their defense against predators.
Here are the images of the caterpillars.
🐛🦋•≫────≪•◦ 🐛🦋 ◦•≫────≪•🐛🦋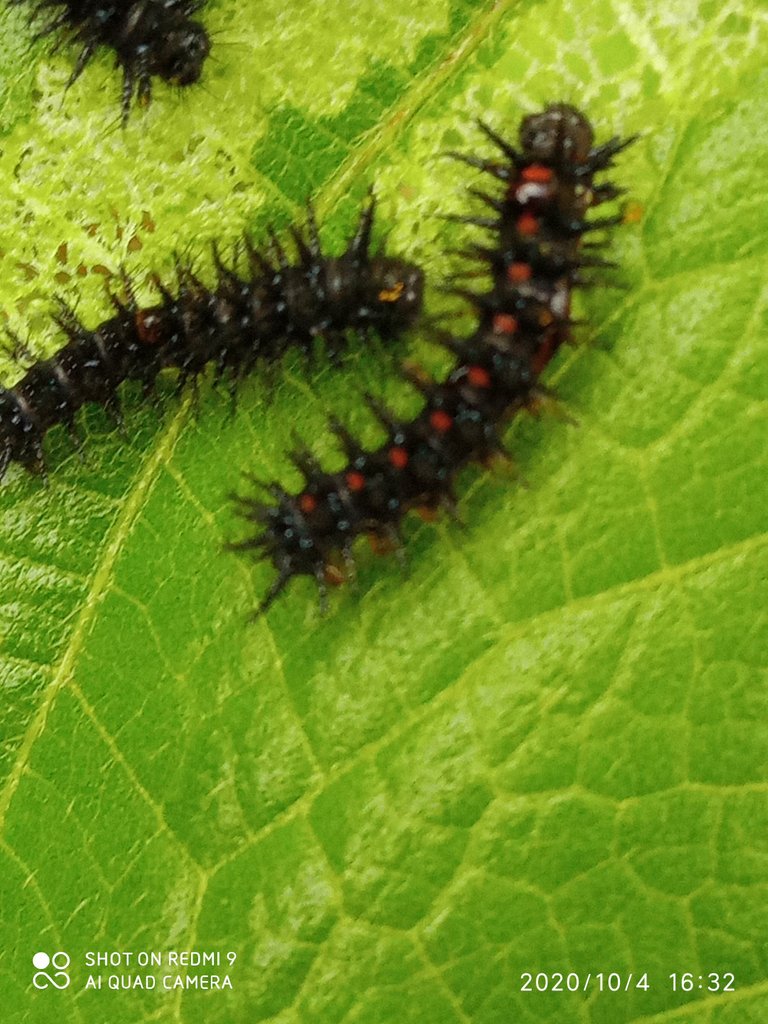 🐛🦋•≫────≪•◦ 🐛🦋 ◦•≫────≪•🐛🦋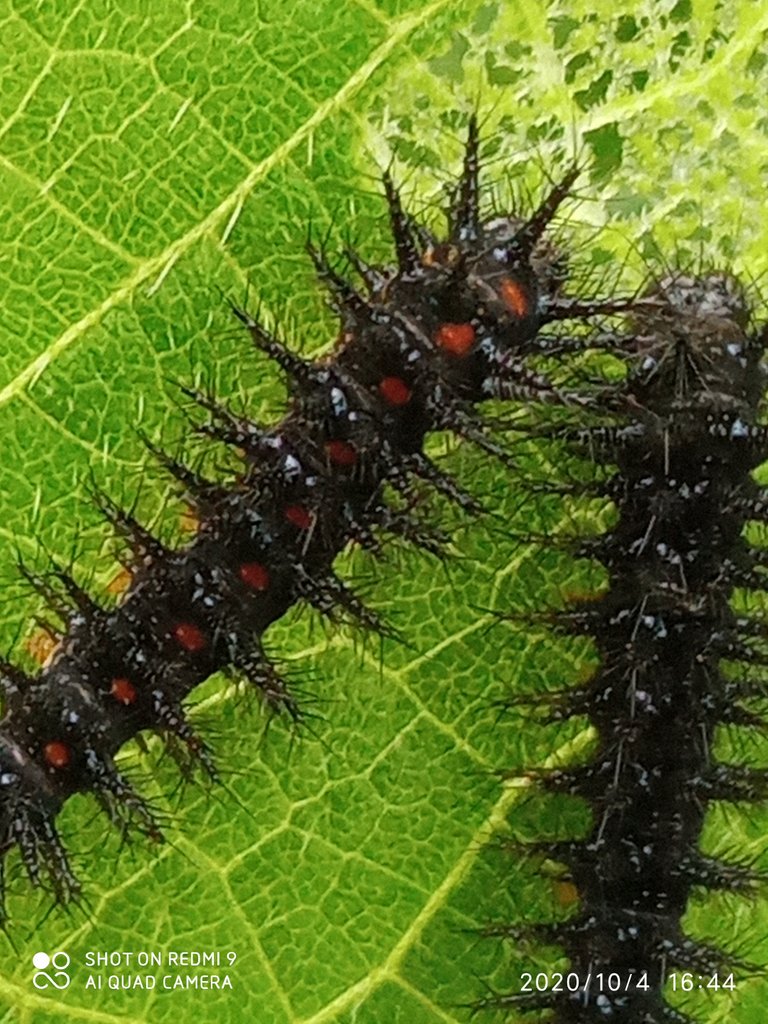 🐛🦋•≫────≪•◦ 🐛🦋 ◦•≫────≪•🐛🦋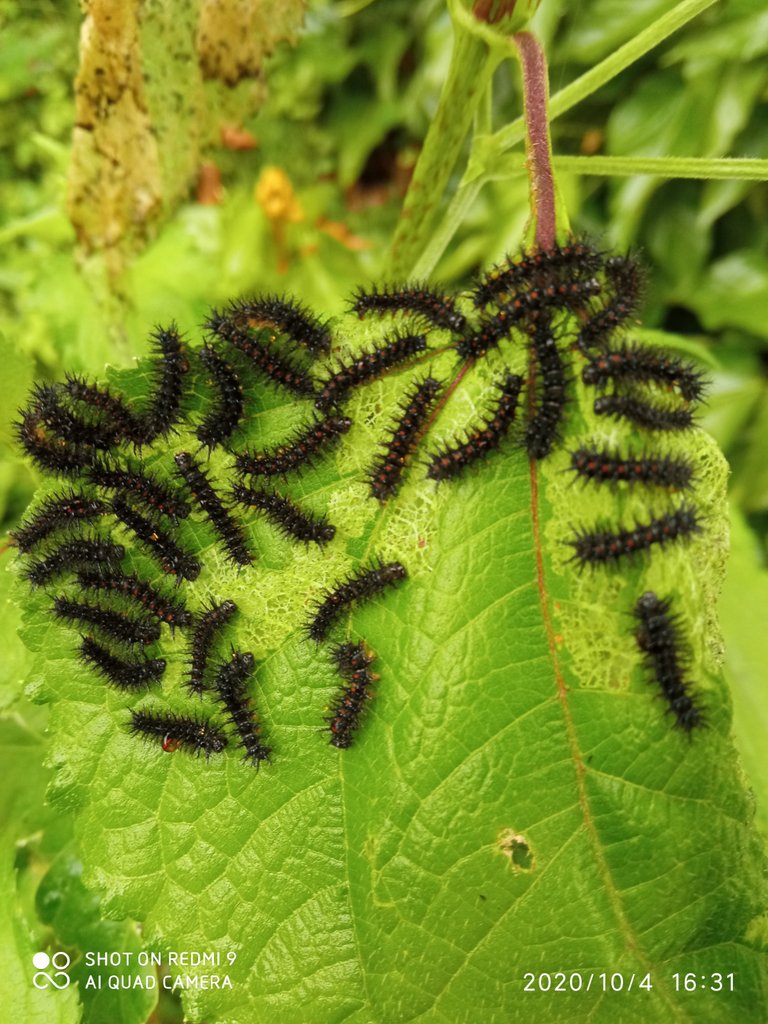 🐛🦋•≫────≪•◦ 🐛🦋 ◦•≫────≪•🐛🦋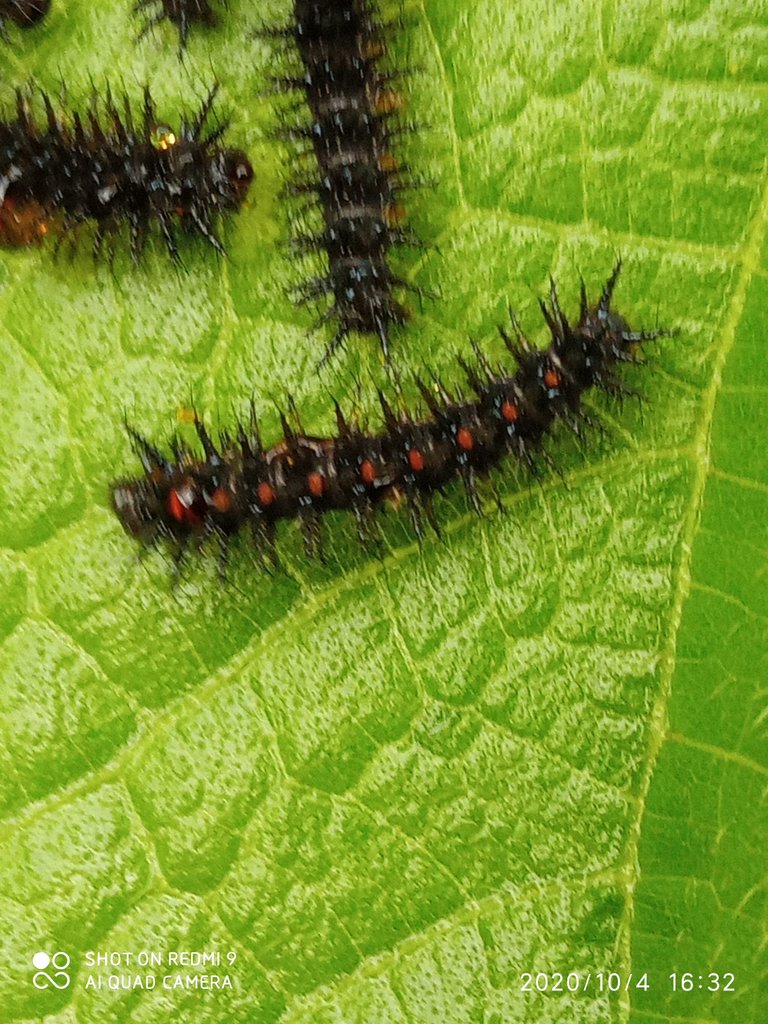 🐛🦋•≫────≪•◦ 🐛🦋 ◦•≫────≪•🐛🦋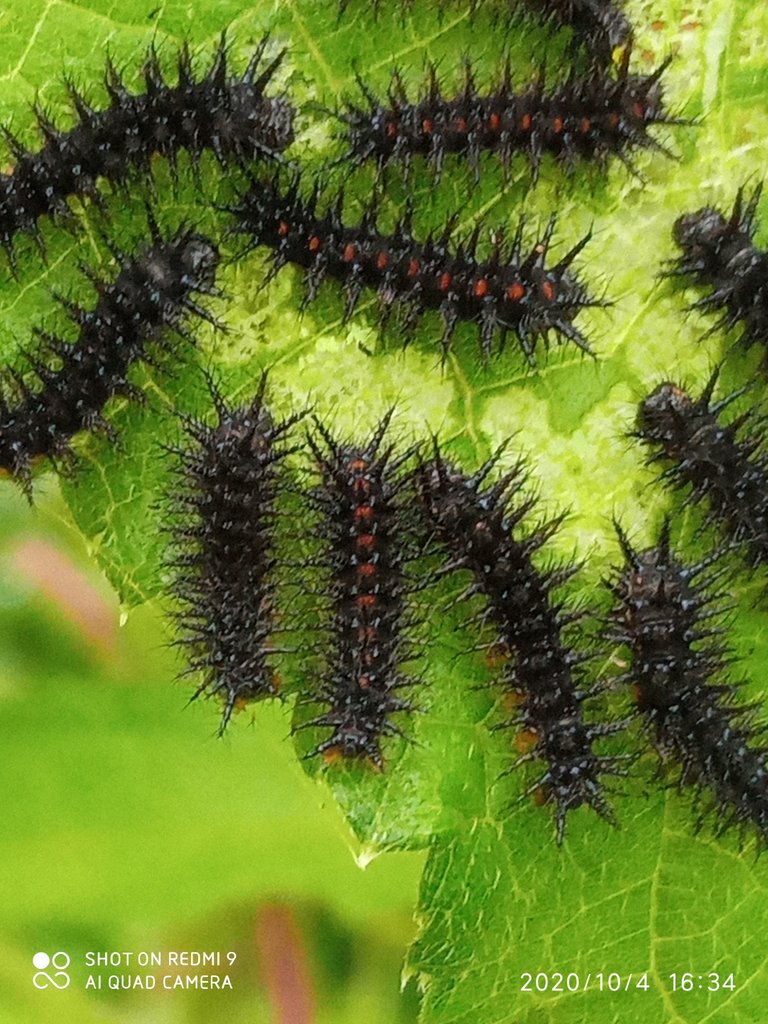 🐛🦋•≫────≪•◦ 🐛🦋 ◦•≫────≪•🐛🦋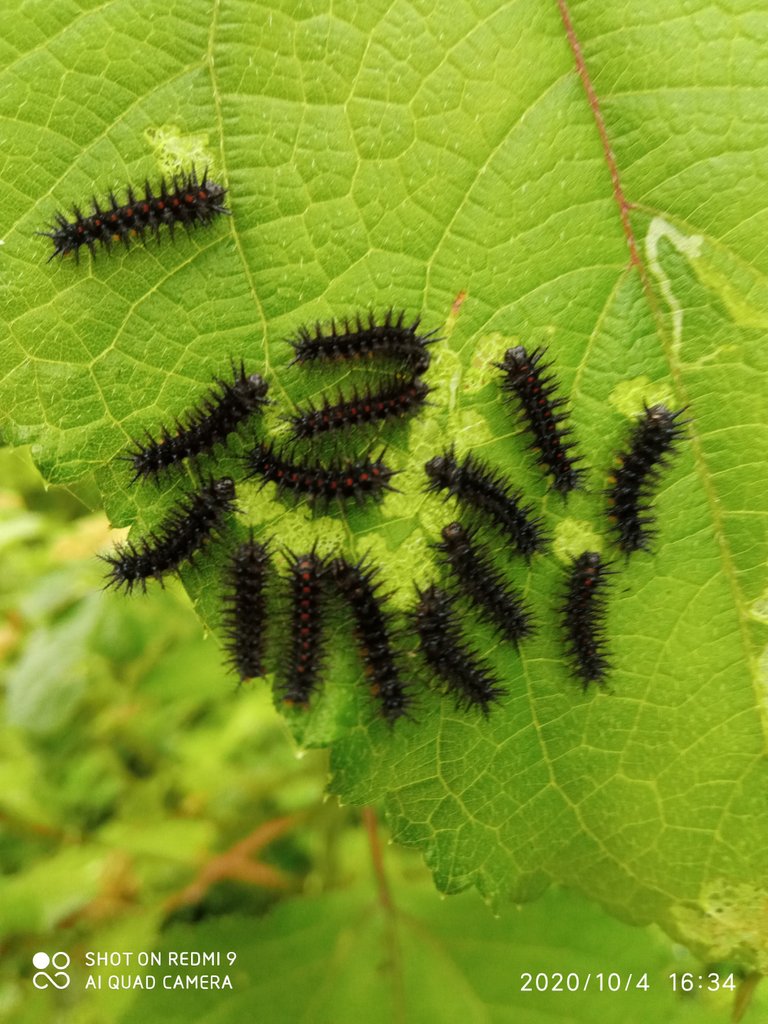 🐛🦋•≫────≪•◦ 🐛🦋 ◦•≫────≪•🐛🦋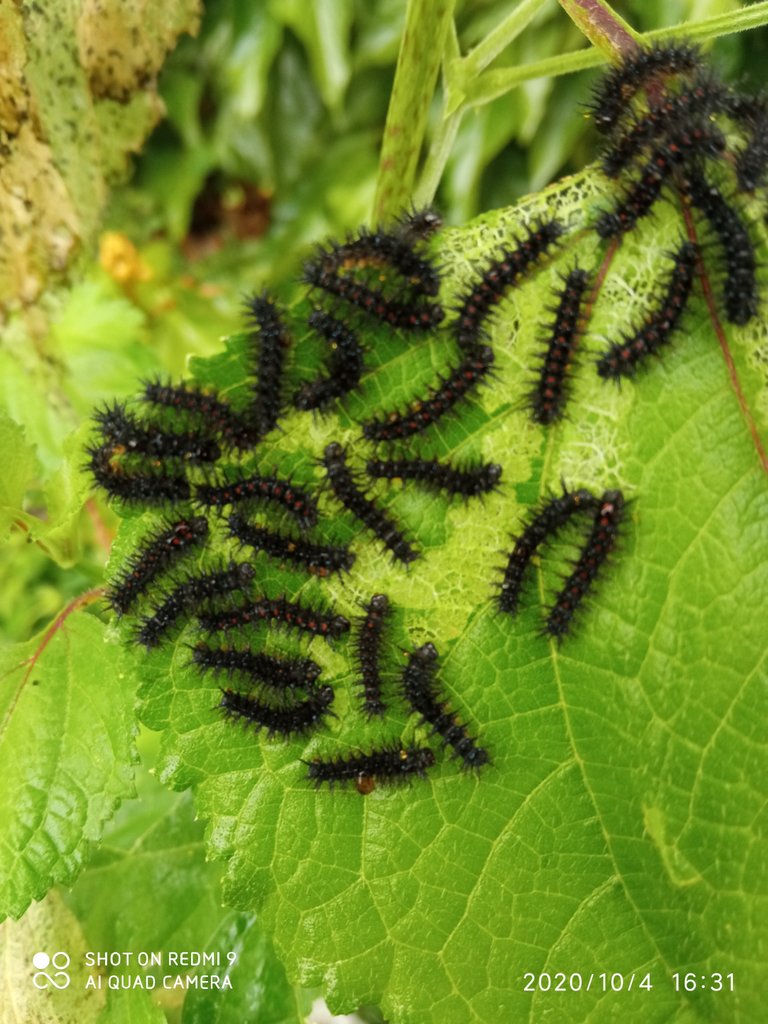 🐛🦋•≫────≪•◦ 🐛🦋 ◦•≫────≪•🐛🦋
I hope you liked them.
All images are my property and were taken with Xiaomi 9 phone.
Thank you for visiting
Until another encounter with nature and its wonderful insects!
Translated with DeepL
🐛🦋•≫────≪•◦ 🐛🦋 ◦•≫────≪•🐛🦋

Mis estimados amigos hivers...
En ocasión de una visita a la comunidad de Río Arenas en Cumanacoa, estado Sucre,pude observar y captar un conjunto de orugas que posteriormente serán mariposas.
Estuve investigando sobre esta particular oruga y no logré encontrar información precisa sobre ellas. Así que no precise a qué mariposa representa esta hermosa oruga.
Lo cierto es que las observe en grupos sobre hojas, con particulares protuberancias en todo su cuerpo, que son para su defensa contra depredadores.
A continuación les presento las imágenes de las orugas.
🐛🦋•≫────≪•◦ 🐛🦋 ◦•≫────≪•🐛🦋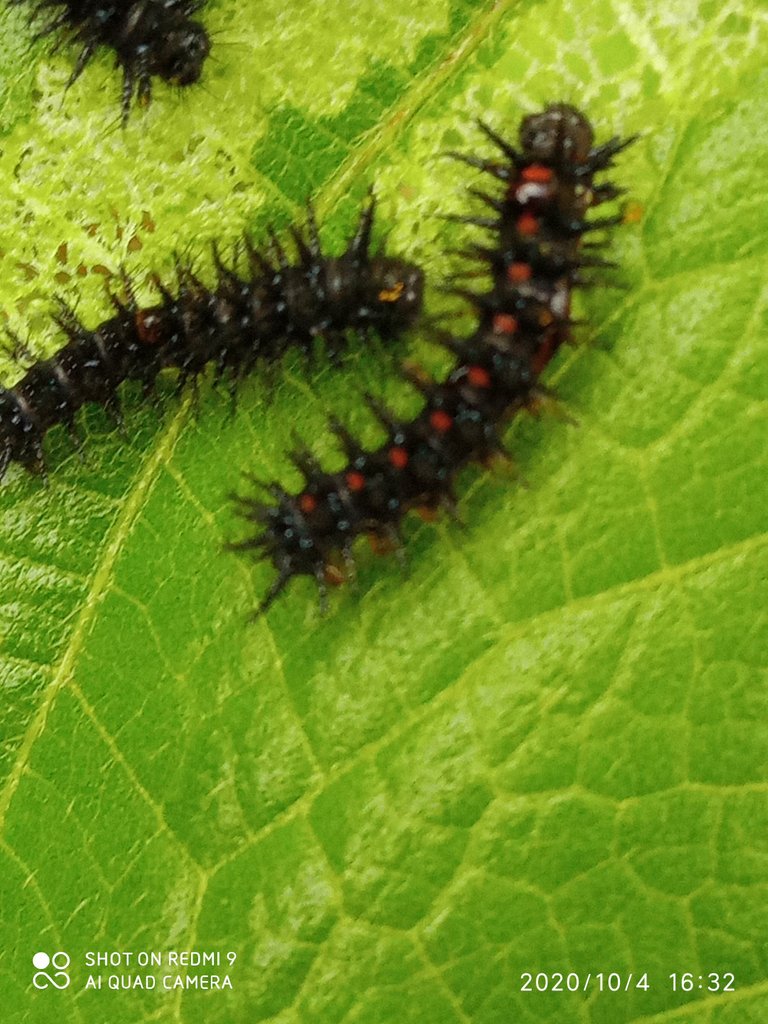 🐛🦋•≫────≪•◦ 🐛🦋 ◦•≫────≪•🐛🦋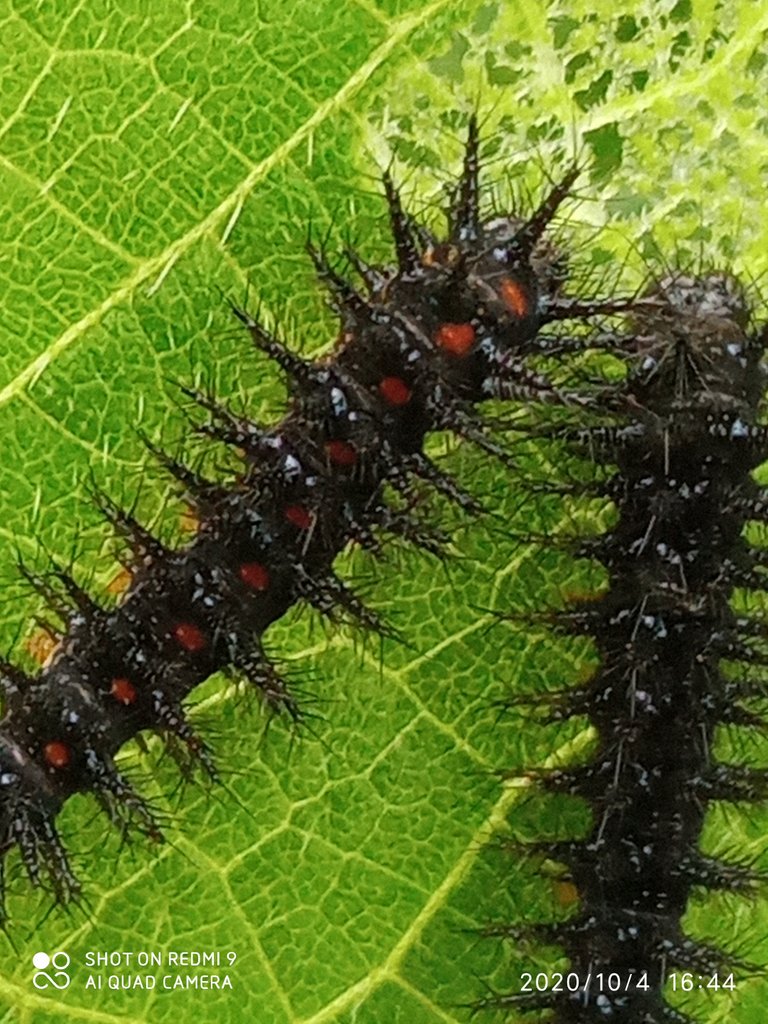 🐛🦋•≫────≪•◦ 🐛🦋 ◦•≫────≪•🐛🦋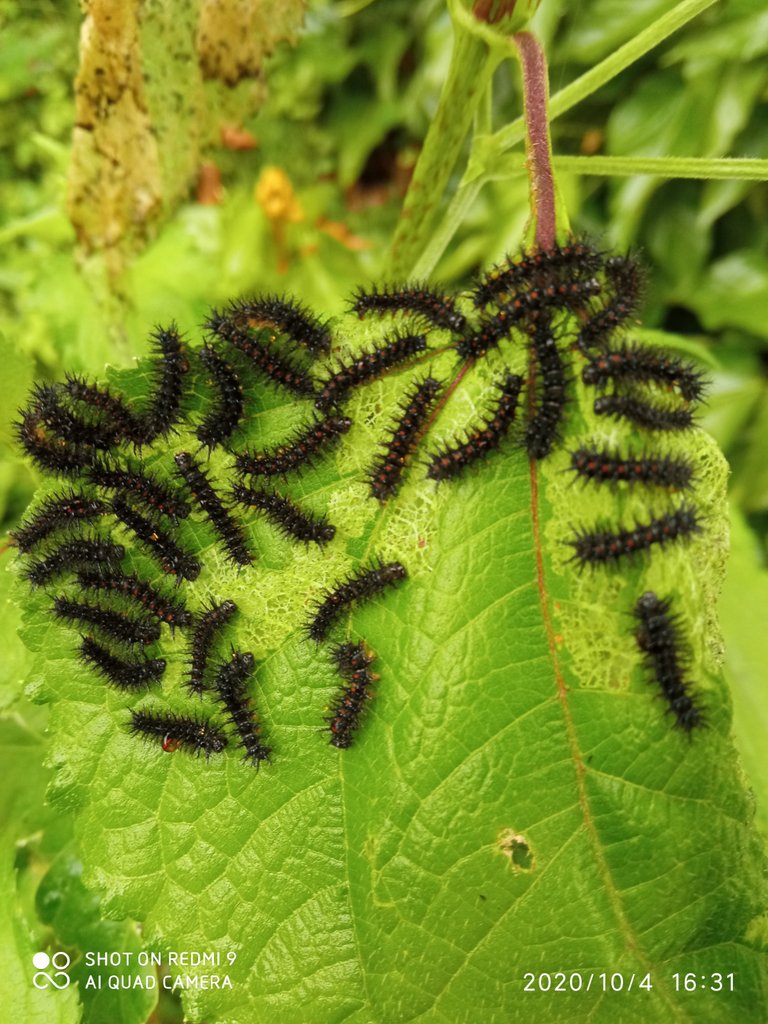 🐛🦋•≫────≪•◦ 🐛🦋 ◦•≫────≪•🐛🦋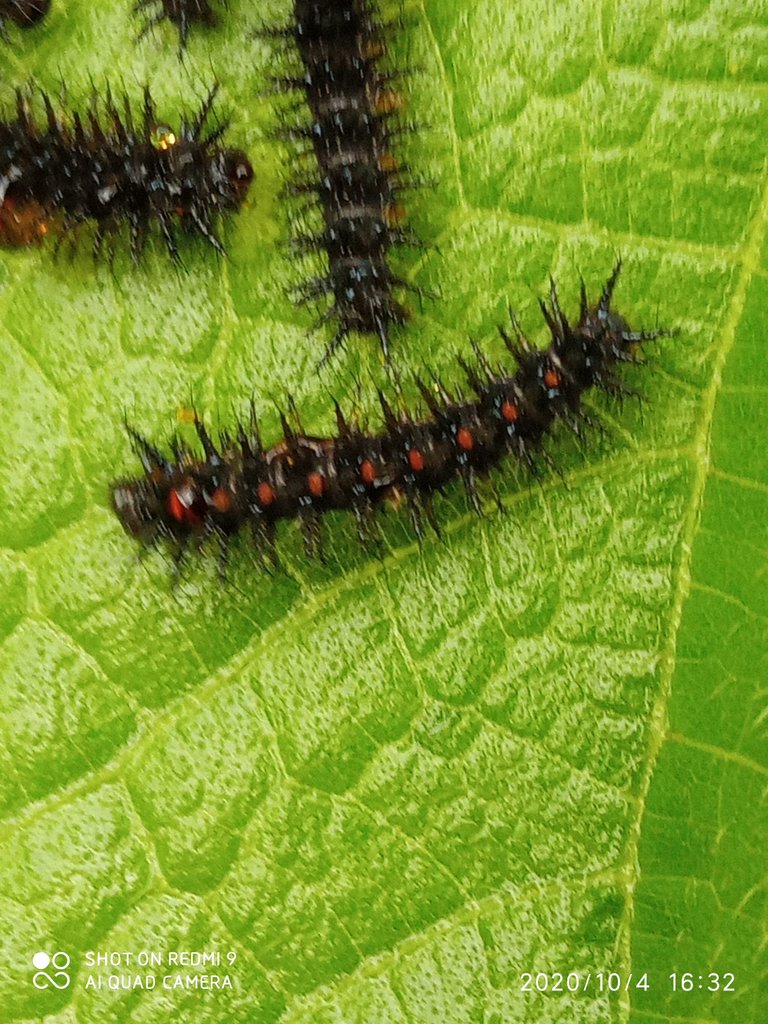 🐛🦋•≫────≪•◦ 🐛🦋 ◦•≫────≪•🐛🦋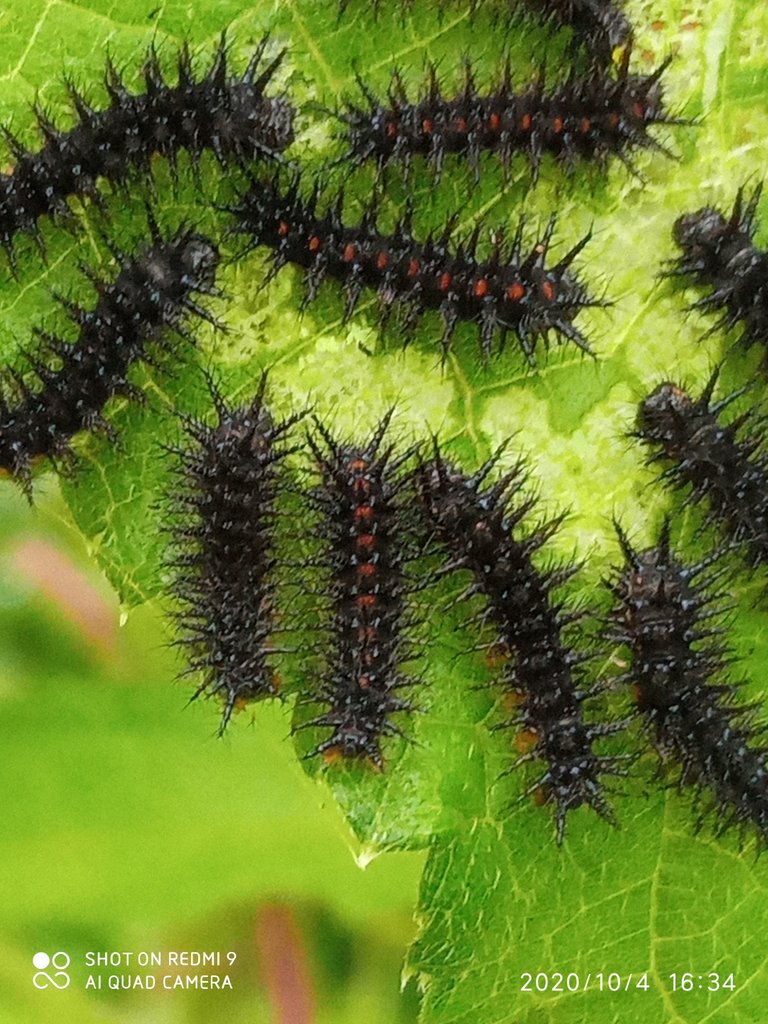 🐛🦋•≫────≪•◦ 🐛🦋 ◦•≫────≪•🐛🦋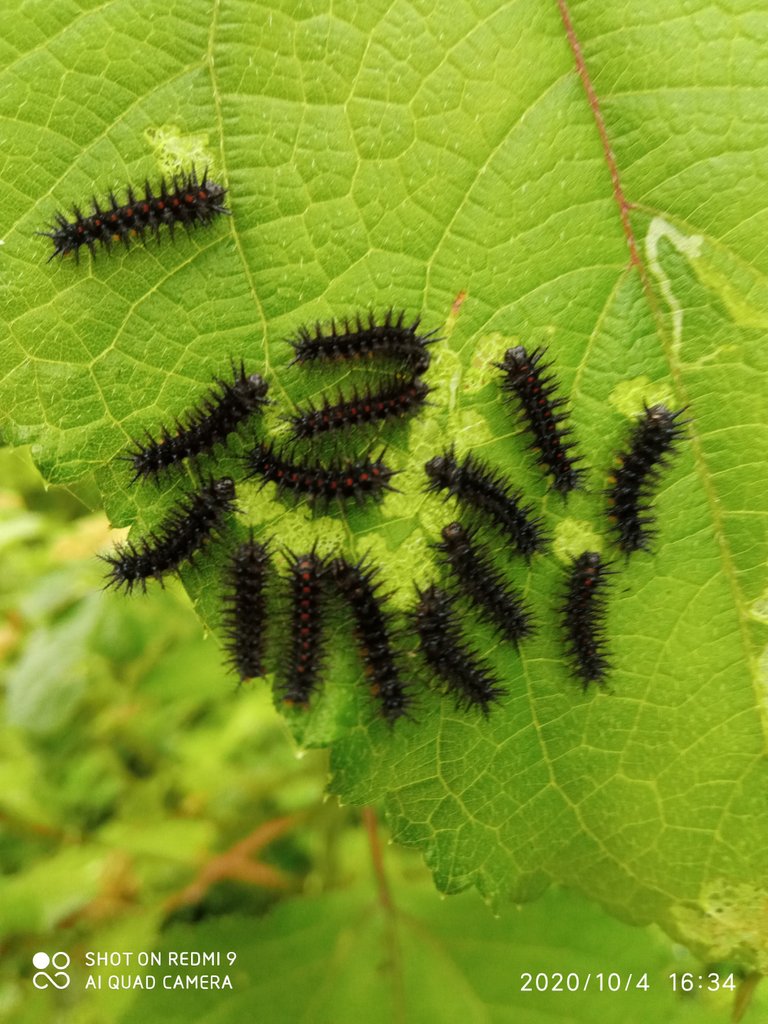 🐛🦋•≫────≪•◦ 🐛🦋 ◦•≫────≪•🐛🦋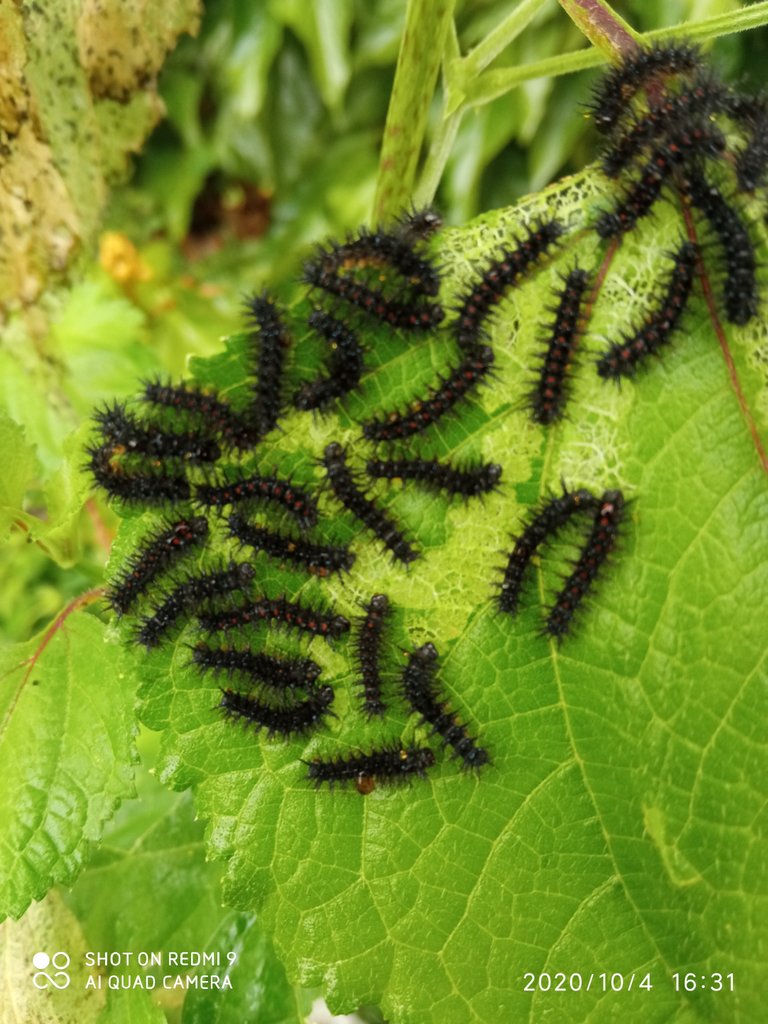 🐛🦋•≫────≪•◦ 🐛🦋 ◦•≫────≪•🐛🦋
Espero les haya gustado
Todas las imágenes son de mi propiedad y fueron tomadas con teléfono Xiaomi 9.
Gracias por visitar
Hasta otro encuentro con la naturaleza y sus insectos maravillosos!
🐛🦋•≫────≪•◦ 🐛🦋 ◦•≫────≪•🐛🦋

---
---