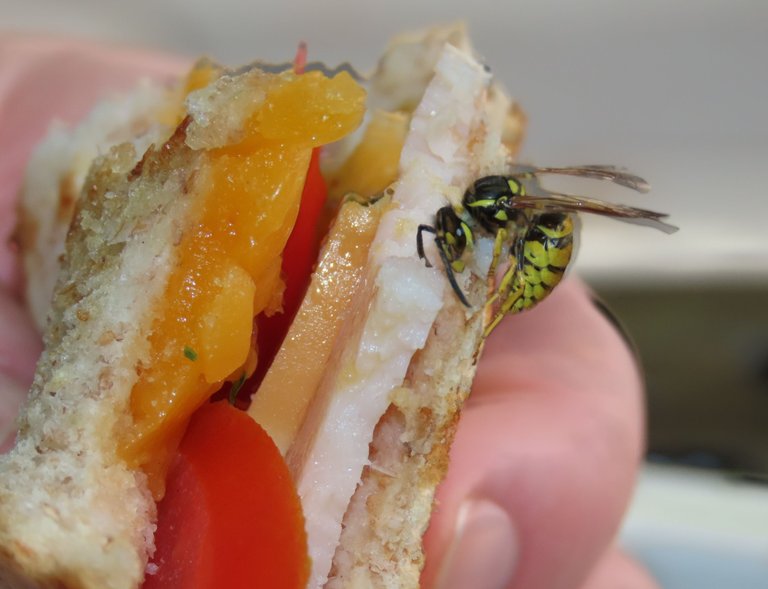 This wasp liked our sandwiches so much that it decided to have a bite.
I will show you two of our wasp species in this post.
Luckily we never panic in nature and Marian allowed the wasp to walk on her hand. He might have stung at a sudden movement, or a jerk, but she was cool, calm and collected.
An uninvited guest arrived and decided to join the party on my wife's hand.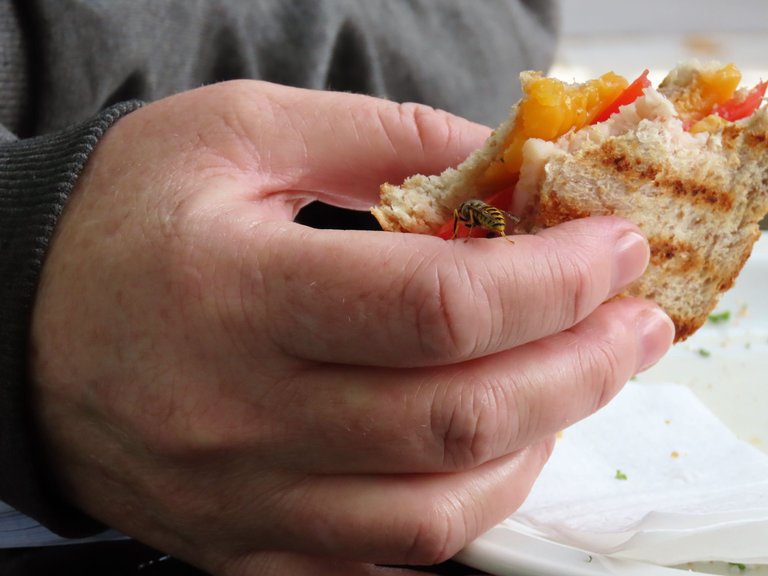 It is a "Yellow Jacket" (Vespula germanica) and he likes ham.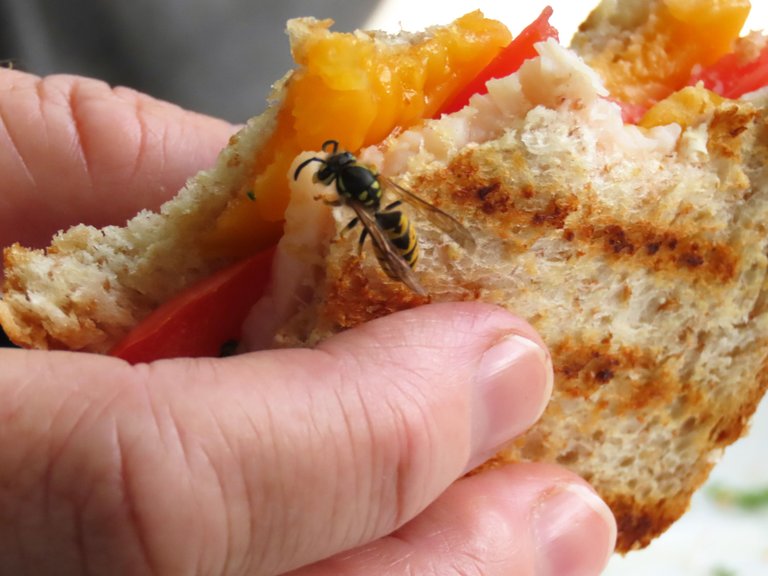 Now here is a different type of wasp.
This is a Black Potter (Delta emarginatum) wasp on the plant here.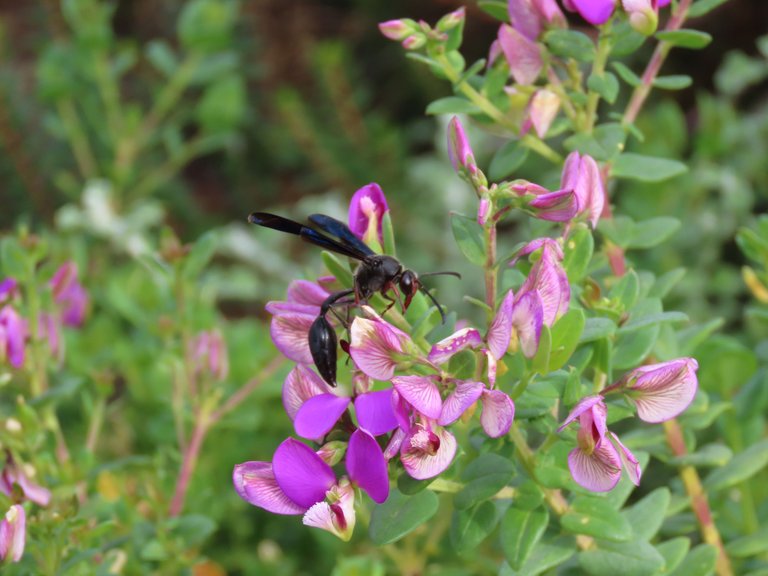 It looked like he was searching for some nectar.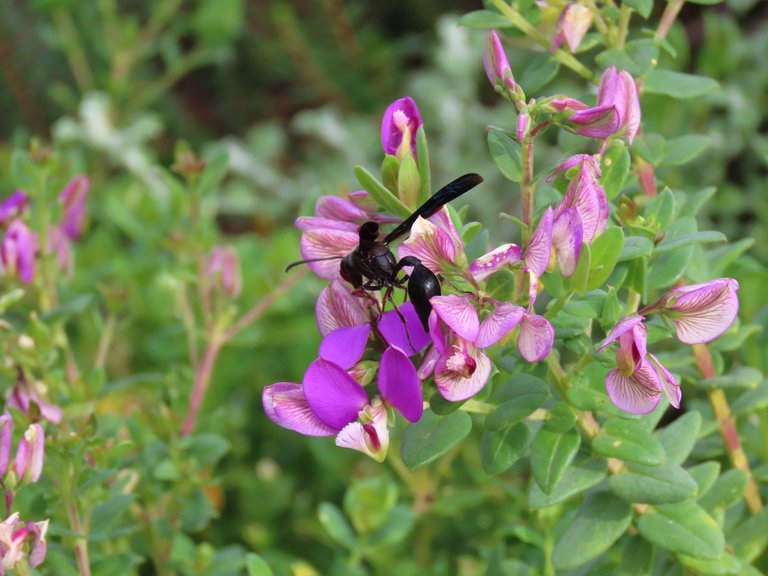 They are known as pest control agents.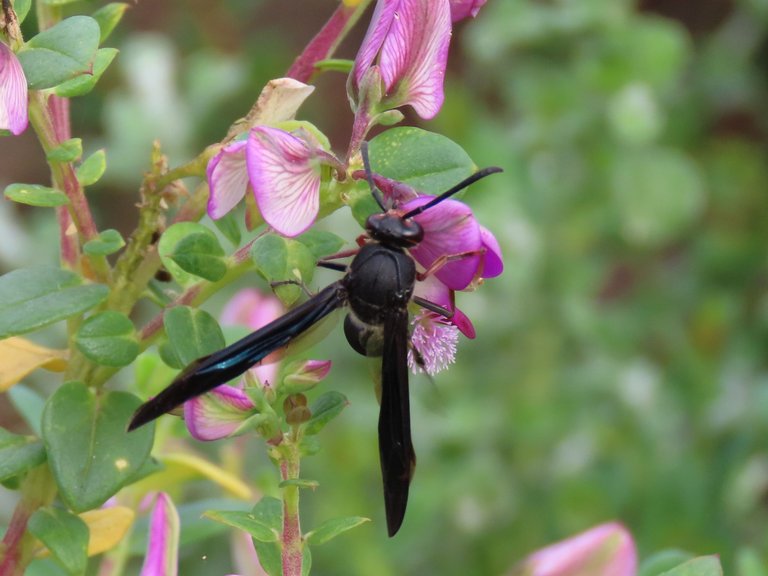 Here is more information about the wasps in South Africa;
The order contains about 198 000 species worldwide of which the southern African region has over 6 000 species. The term 'Hornet' is a European and American term for some species of the Family VESPIDAE. The 'Yellow Jacket or Vespula germanica is a species that has been introduced to the western Cape and which can form very large colonies.
Source
And That's All Friends!
Note: All photos are my own and taken with a Canon Powershot SX60HS Bridge camera.
We hope that you have enjoyed the story and the pictures.
Thank you kindly for supporting a post by @papilloncharity