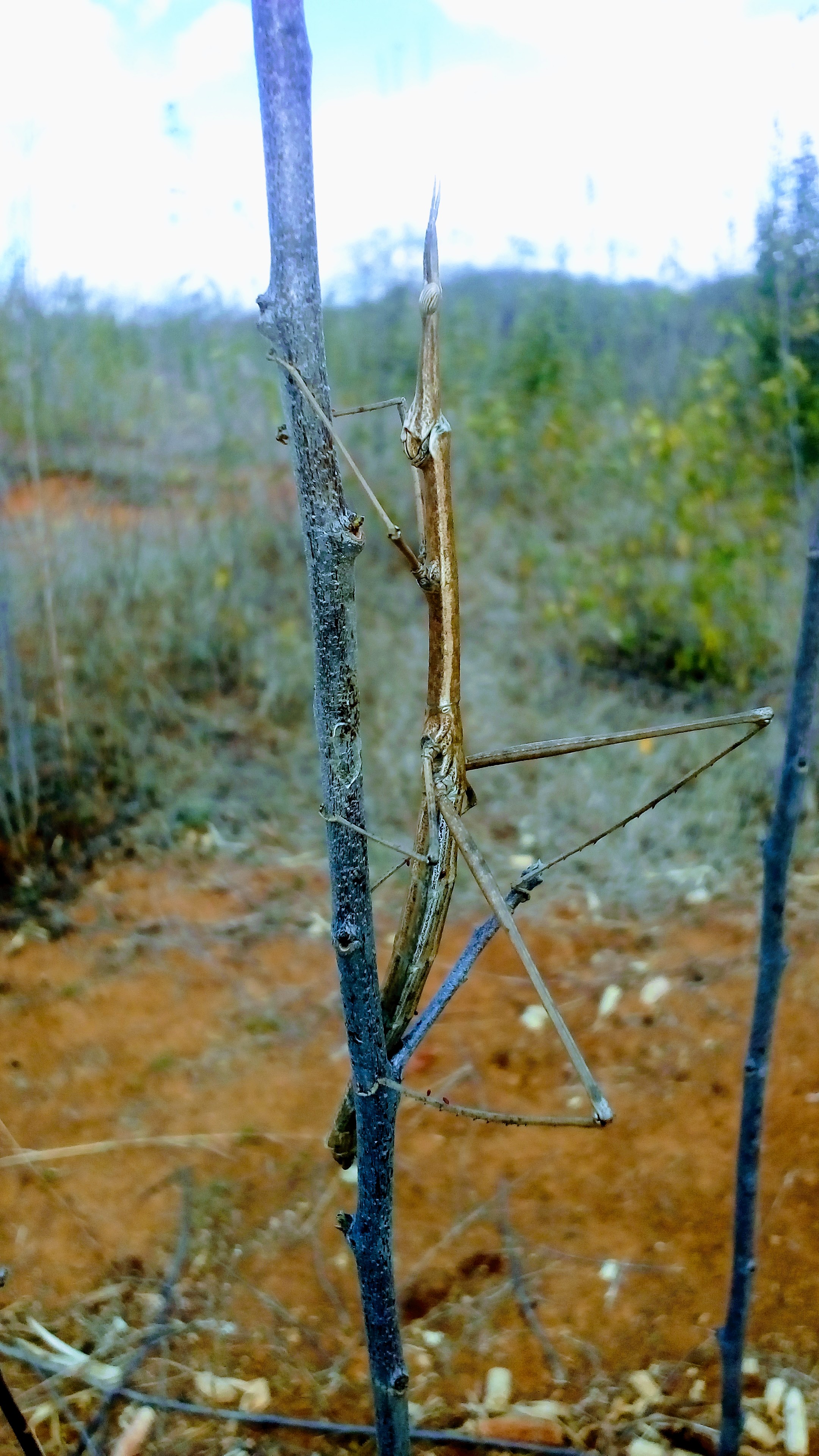 English
Hello dear friends, blessed day, today I will be talking about this strange insect, it can be found in warm places and its shape is very rare since it can be camouflaged on a branch and go unnoticed, its name is because it looks like a branch.
He can spend all day taking sunlight and pretending as if it were a branch, many birds and other reptiles do not notice him because his camouflage is the best I have been able to see.
Its body is elongated and with large eyes that allow it to see very well, its legs are very long and separated, this makes it easy to walk anywhere.
I have noticed that they are very slow and can be touched easily since they are not poisonous and there is no danger.
Spanish
Hola queridos amigos, bendecido dia, hoy les estare hablando de este extraño insecto, se puede encontrar en los lugares calidos y su forma es muy rara ya que se puede camuflar en una rama y pasar desapercibido, su nombre se debe a que se parece a una rama.
El puede estar todo el dia tomando la luz del sol y simular como si fuera una rama, muchas aves y otros reptiles no lo notan porque su camuflage es de lo meor que he podido ver.
Su cuerpo es alargado y con ojos grandes que le permiten ver muy bien, sus patas son muy largas y separadas, esto le facilita su caminar hacie cualquier lado.
He notado que son muy lentos y se pueden tocar con facilidad ya que no son venenosos y no hay ningun peligro.

English
I still do not know what their way of feeding is, if they eat an insect or feed on leaves like the worm, something that characterizes them is that they usually appear a lot and are always with the female who exceeds them in stature by much.
Something that you notice is that they have 4 small and two large legs that protrude from their body, this helps them to be able to move between the trees and not fall and be devoured by ants or a reptile such as lizards that notice it.
These pictures were taken from a blu studio phone.
I hope the post is to your liking, greetings.
Spanish
Todavia no se cual es su forma de alimentarse, si es que come algun insecto o se alimenta de hojas como el gusano, algo que los caracteriza es que suelen aparearse mucho y siempre estan con la hembra que los supera en estatura por mucho.
Algo que note es que poseen 4 patas pequeñas y dos grandes que sobresalen de su cuerpo, esto los ayuda a poder desplazarse entre los arboles y no caer y ser deborado por las hormigas o un reptil como las lagartijas que lo noten.
Estas fotografias fueron tomadas de un telefono blu studio.
Espero que el post, les sea de su agrado, saludos.