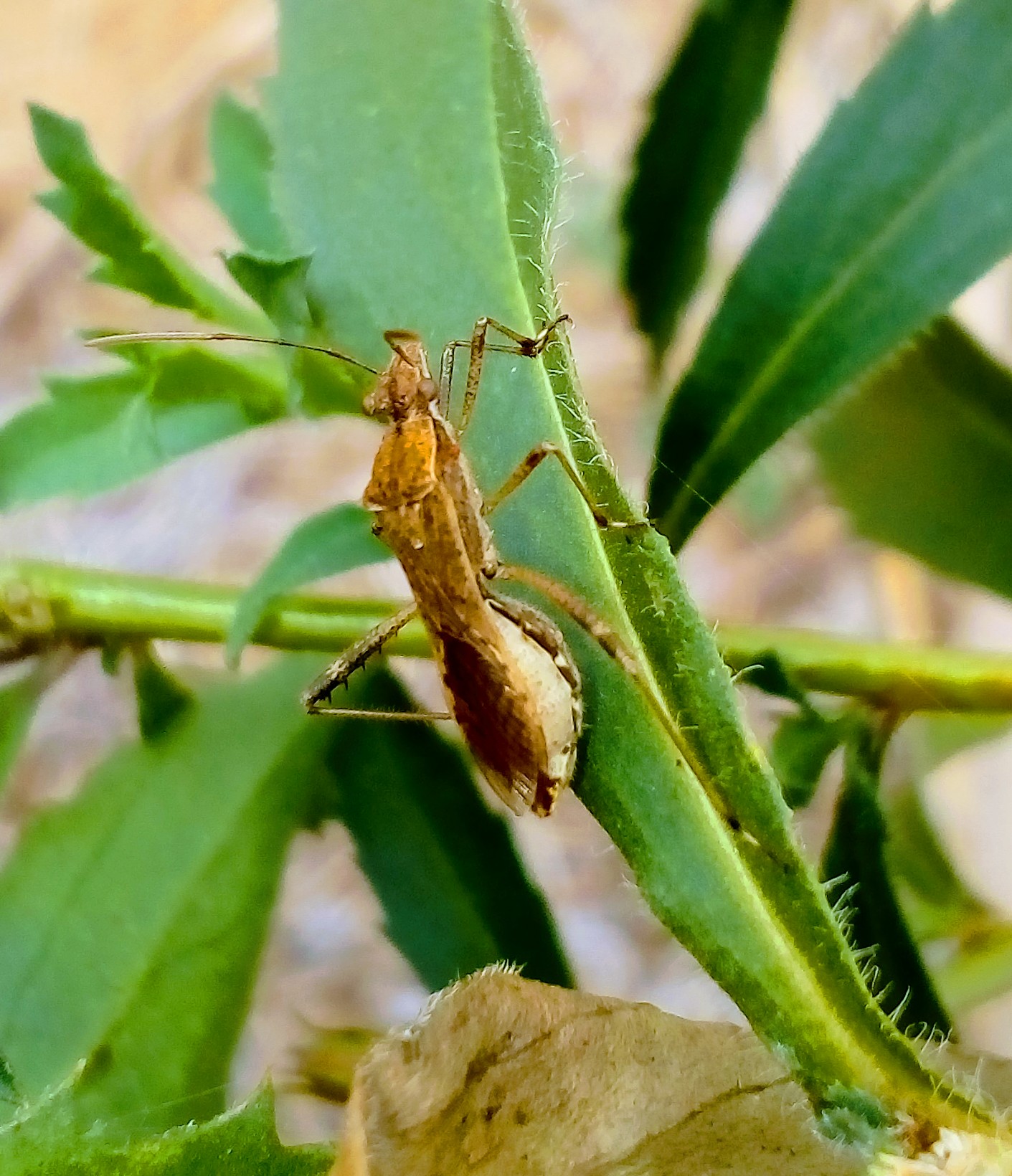 English
Hello dear friends, today I will talk about this strange animal found in the undergrowth, my country of Venezuela is characterized by having an extraordinary variety of animals that are scattered throughout the territory, some unique in the region and every time I meet one new species surprised me a lot.
I must say that most of the insects that I have encountered I do not know their scientific name, if there are applications that help to know what the name of the insect is and where it comes from, but it still takes a lot of research and observation of the animal, take them what that he simply observes from him.
This variety resembles a peorro, they are very common in areas where weeds and trees abound, they can be camouflaged very well due to their brown color and it combines perfectly between dry leaves and branches.
Spanish
Hola queridos amigos, hoy les hablare sobre este extraño animal encontrado en la maleza, mi pais venezuela esta caracterizado por tener una variedad extraordinaria de animales que se encuentran esparcidos por todo el territorio, algunos unicos de la region y cada ves que me encuentro con una nueva especie me sorprendo mucho.
Debo decir que la mayoria de los insectos que me he encontrado no conosco su nombre cientifico, si hay aplicaciones que ayudan a conocer cual es el nombre del insecto y de donde proviene, pero igual se necesita de mucha investigacion y observacion del animal, llevarles lo que simplemente observastes de el.
Esta variedad se asemeja a un peorro, son muy comunes en las zonas donde abunda la maleza y arboles, se pueden camuflar muy bien debido a su color marron y combina perfectamente entre las hojas secas y ramas.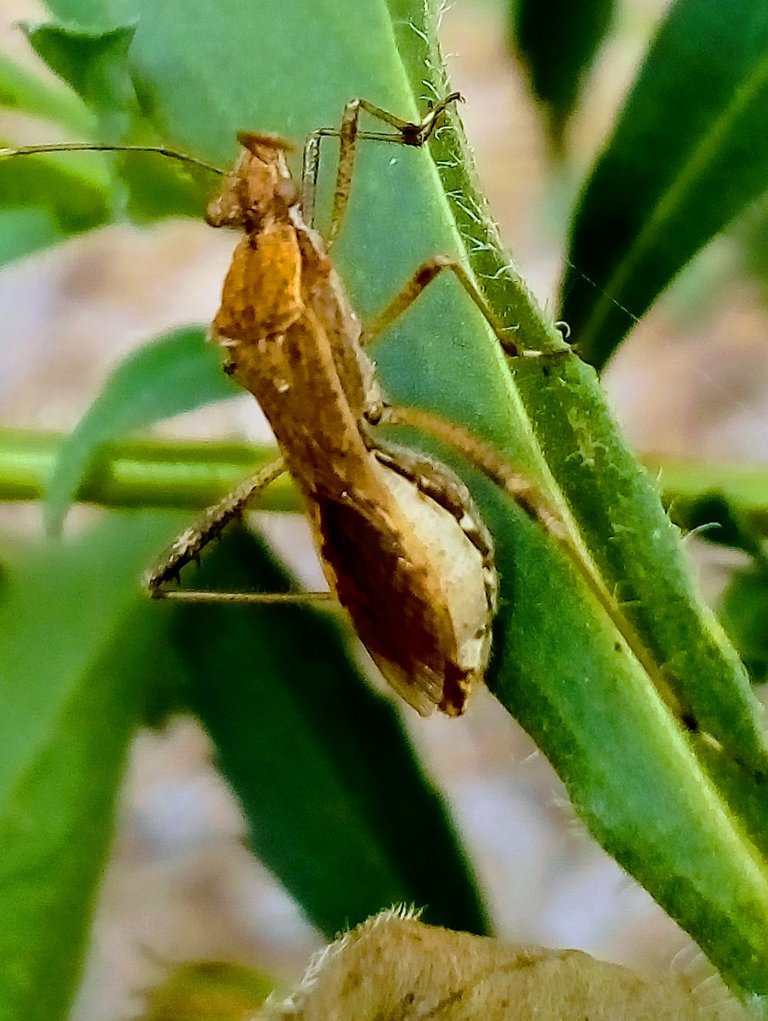 English
Its eyes protrude from its head, which allows it to see even more everything around it, its hind legs are longer and it has spikes, I do not know its function but I imagine it is to defend against predators or simply fight to mate with the female.
They can fly short distances, and they are a bit slow which allowed me to photograph them, because most insects come out scared and they are super fast and cannot be captured on camera.
Author: @merlyned
Phone: Blu studio.
I hope the post is to your liking, greetings.
Spanish
Sus ojos sobresalen de su cabeza, lo que le permite ver aun mas todo a su alrededor, sus patas traseras son mas largas y poseen unas puas, no se su funcion pero imagino que es para defenderse de los depredadores o simplemente luchar por aparearse con la hembra.
Pueden volar a distancias cortas, y son un poco lentos lo que me permitio fotografiarlo, debido a que la mayoria de los insectos salen asustados y son super rapidos y no se pueden capturar en la camara.
Autor: @merlyned
Telefono: Blu studio.
Espero que el post, les sea de su agrado, saludos.