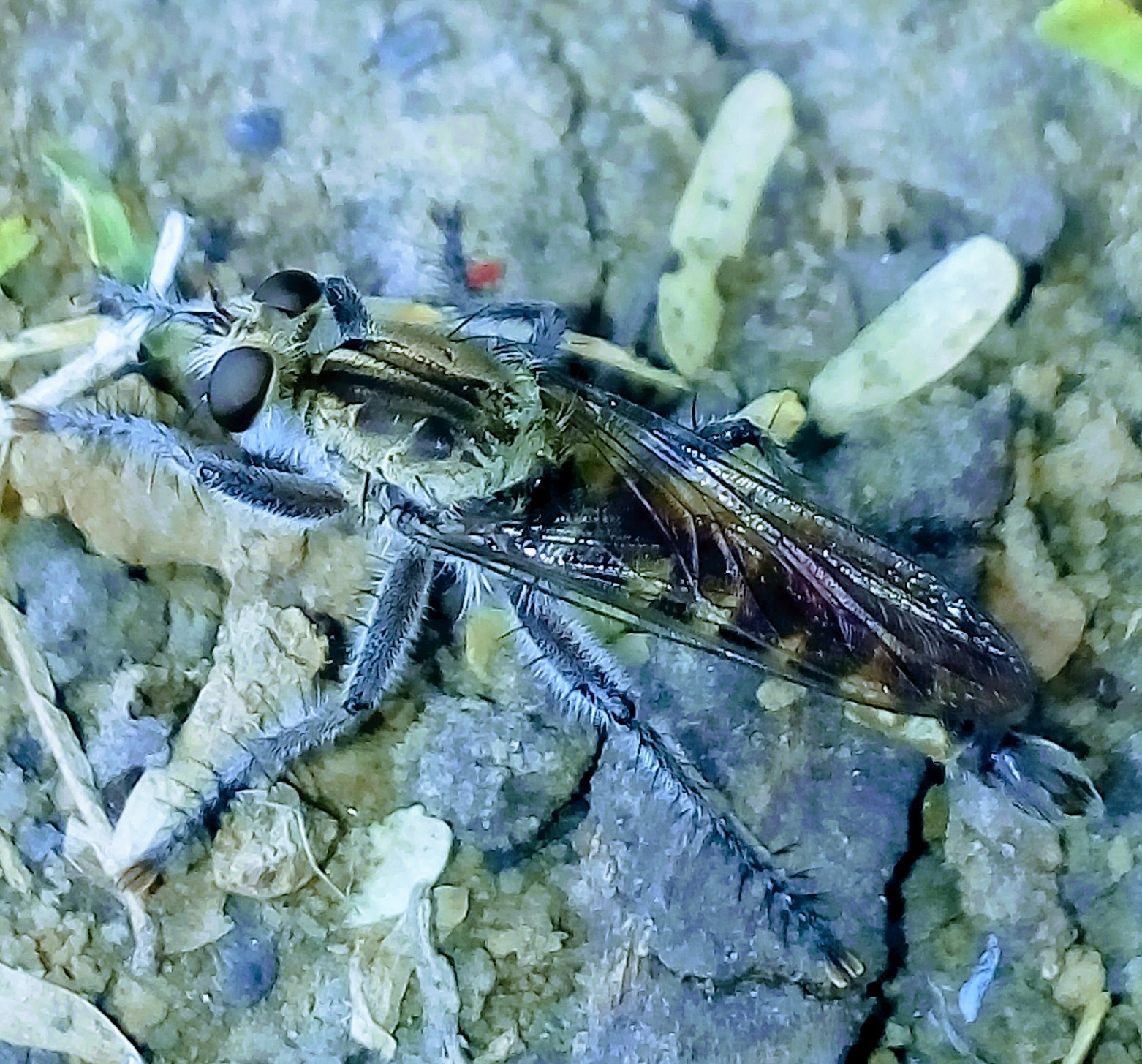 English
Hello dear friends, blessed day, today I will talk to you about this little fly known in many countries as the robber fly, when you see it do not hesitate to photograph it quickly, since they are very fast, it has huge eyes that allow it to see very well.
It is larger than the traditional fly, and its legs are more, they can fly and this gives it a great advantage, in its tail it has a white paint that grows with the passage of time.
This insect has few records and some of what I know and it is because I live in these territories is that it is adapted to the tropical and warm climate, the photography digging in the earth in search of something.
Spanish
Hola queridos amigos, bendecido dia, hoy les hablare sobre esta pequeña mosca conocida en muchos paises como la mosca ladrona, al verla no dude en fotografiarla rapidamente, ya que son muy velocez, posee unos inmensos ojos que le permiten ver muy bien.
Es mas grande que la mosca tradicional, y sus patas son mas largas, pueden volar y esto le da una gran ventaja, en su cola posee una pinta blanca que le va creciendo con el pasar del tiempo.
Este insecto posee pocos registros y algo de lo que se y es porque vivo en estos territorios es que esta adaptado al clima tropical y calido, la fotografie escarvando en la tierra en busca de algo.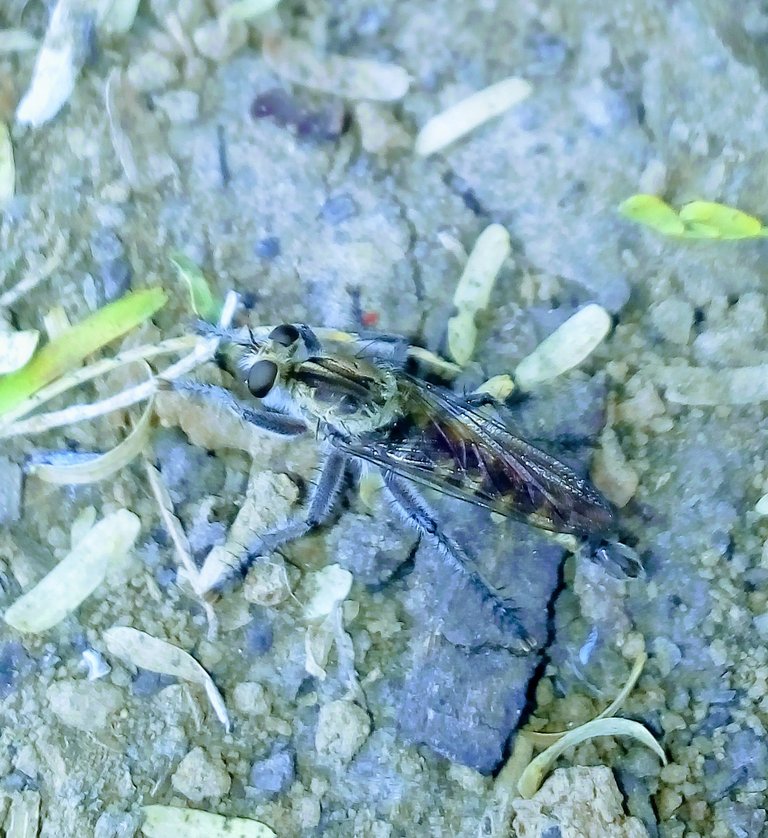 English
Every day I meet new insects, perhaps some come from other countries, hidden in any box, and adapt to our climate, everything is possible and even more if they are tiny and the trip is by boat or plane.
You can find a great variety of these flies, some with different scientific names, only the part of the tail or its wings identifies them, something that you notice under its wings is that it has stripes, and its legs contain small spines that make it More fierce.
I do not know if it has any poison when they bite an animal or a person, it is better to stay away from them, and in this nature nothing is safe, they can have predators such as birds and reptiles that stalk them.
Author: @merlyned
Phone: Blu studio.
I hope the post is to your liking, greetings.
Spanish
Cada dia me encuentro con insectos nuevos, quizas algunos vienen de otros paises, escondidos en cualquier caja, y se adaptan a nuestro clima, todo es posible y mas si son diminutos y el viaje es en barco o avion.
Se pueden encontrar una gran variedad de estas moscas, algunas con diferentes nombre cientificos, solo las identifica la parte de la cola o sus alas, algo que note debajo de sus alas es que posee unas rayas, y sus patas contiene pequeñas espinas que la hacen mas feroz.
No se si posee algun veneno cuando pican a un animal o una persona, es mejor alejarse de ellas, y en esta naturaleza nada es seguro, ellas pueden tener depredadores como aves y reptiles que las acechan.
Autor: @merlyned
Telefono: Blu studio.
Espero que el post, les sea de su agrado, saludos.