Hi Guys!
Hopefully everyone is well by the grace of the Creator. And everyone is having a great time in their respective positions. I'm fine too. Today I will share with you some macro photography. I hope you like the photography.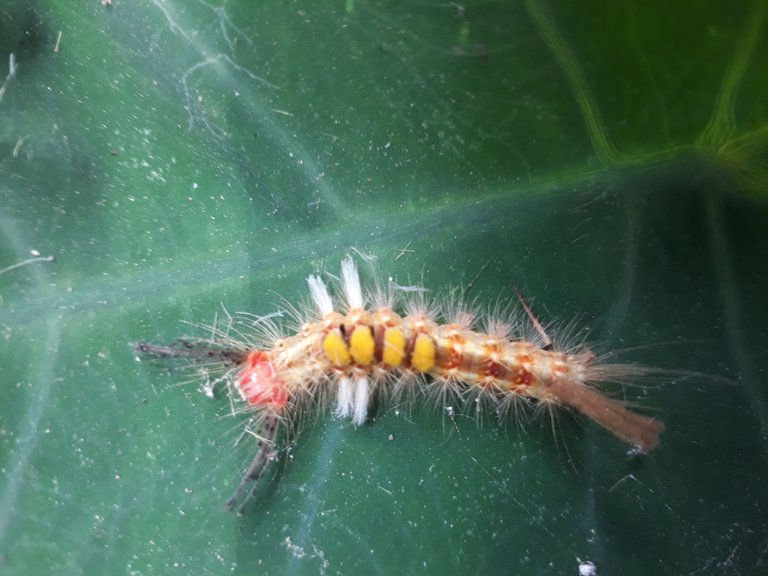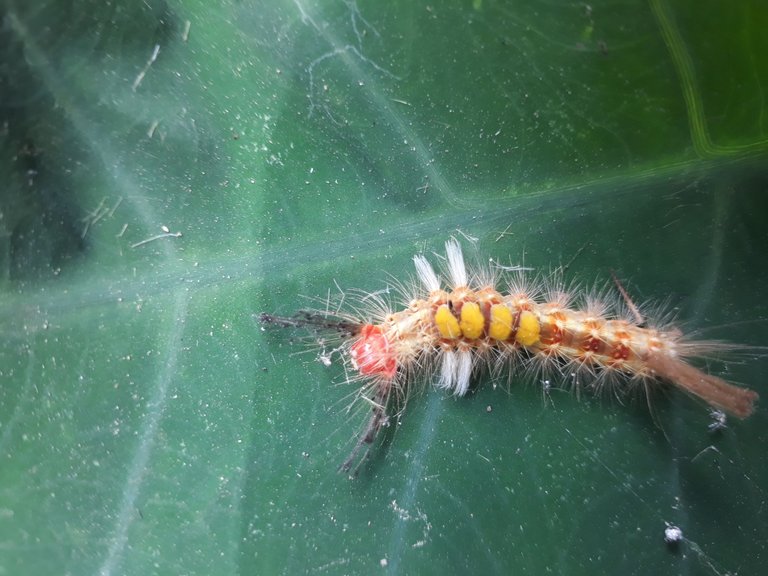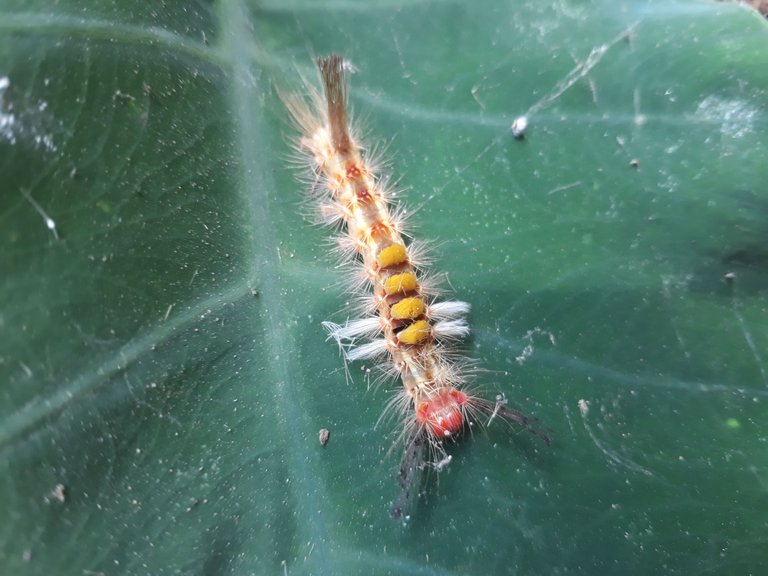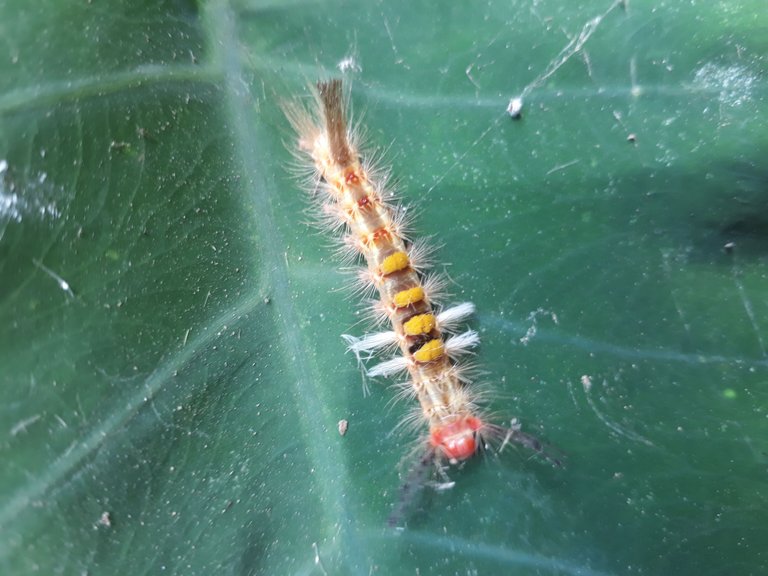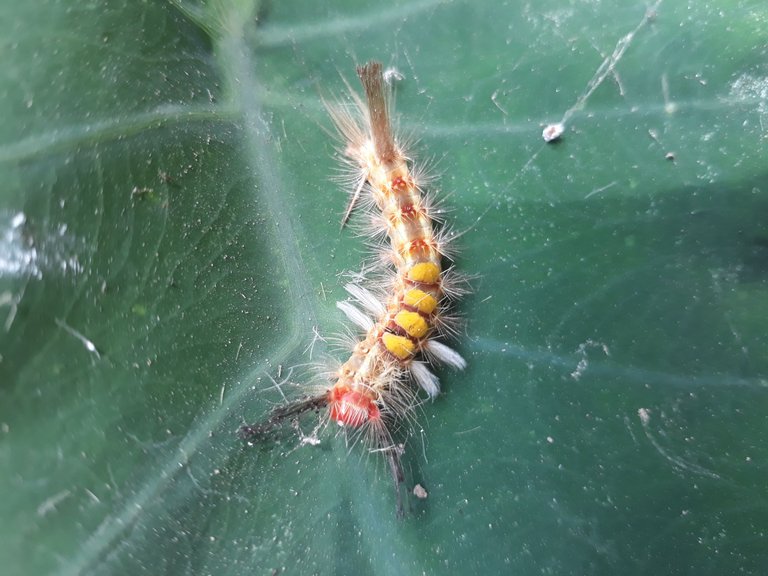 When we suddenly see some small insects in front of our eyes, we become fascinated and our bodies become scared again. The caterpillar is one of them. Which is very nice to look at but terrible. Most people scream when they see a caterpillar. Seeing this, I also got scared.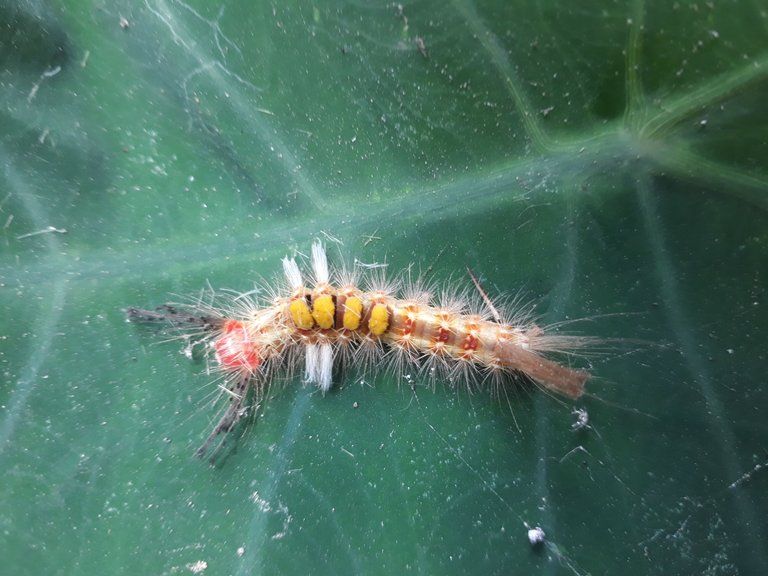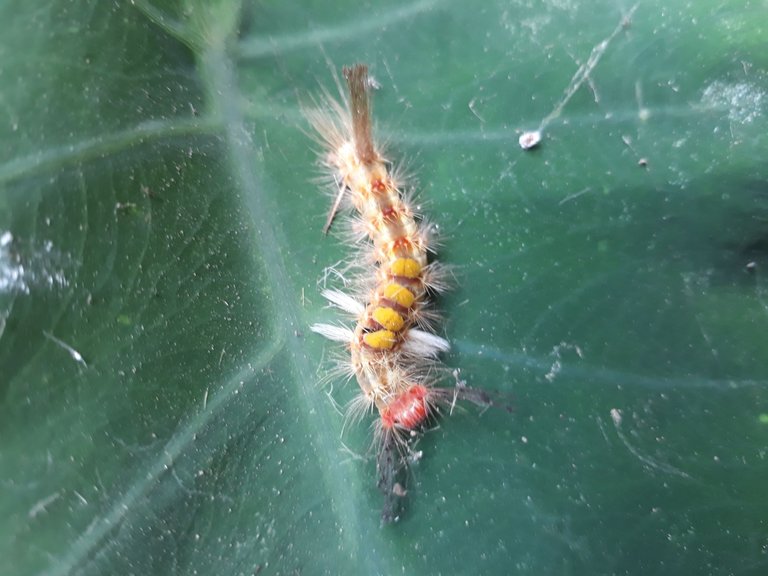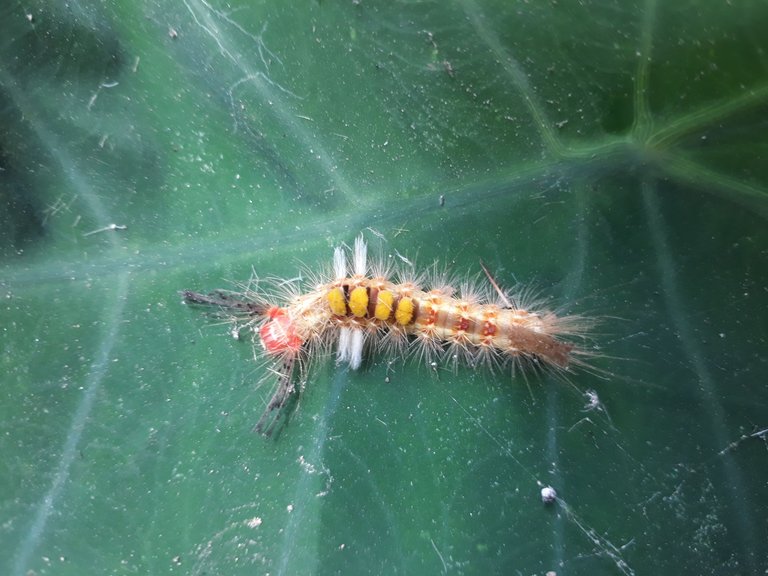 A few days ago when my father and I were planting a sapling of a tree, suddenly this caterpillar caught my eye. It was very nice to see from other caterpillars. But at the same time it was scarier than other caterpillars. Because its body looked like jute fiber. When these come on the human body, itching starts in that part and the body becomes swollen.
It was basically sitting on the leaves of a juniper tree. I left the leaf of the tree and took it in my hand as well as tried to photograph the insect. Although I am not a professional photographer. Still I tried to do photography.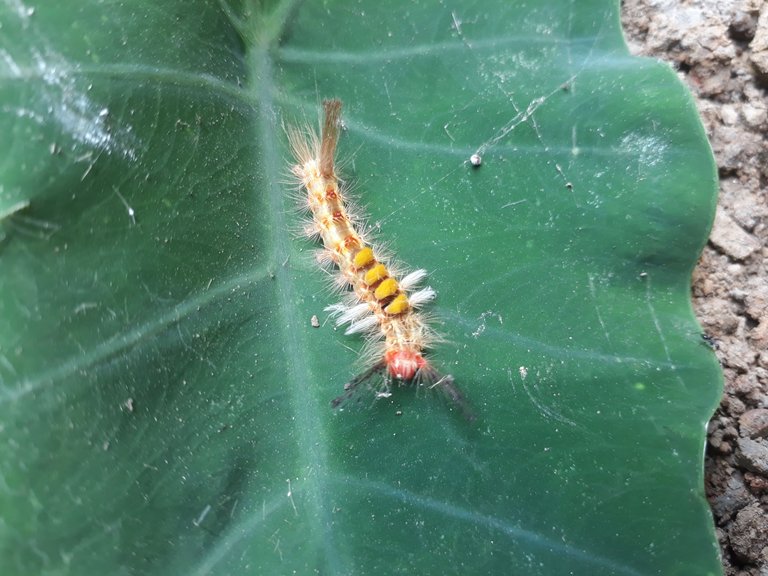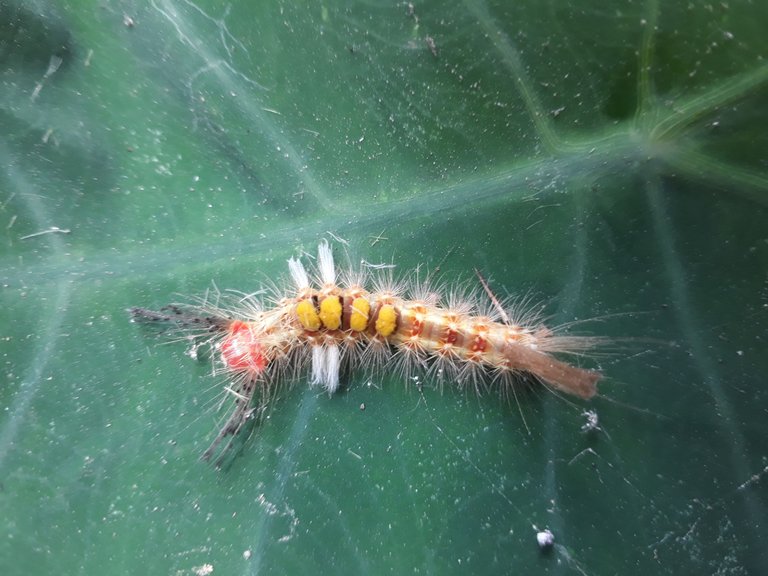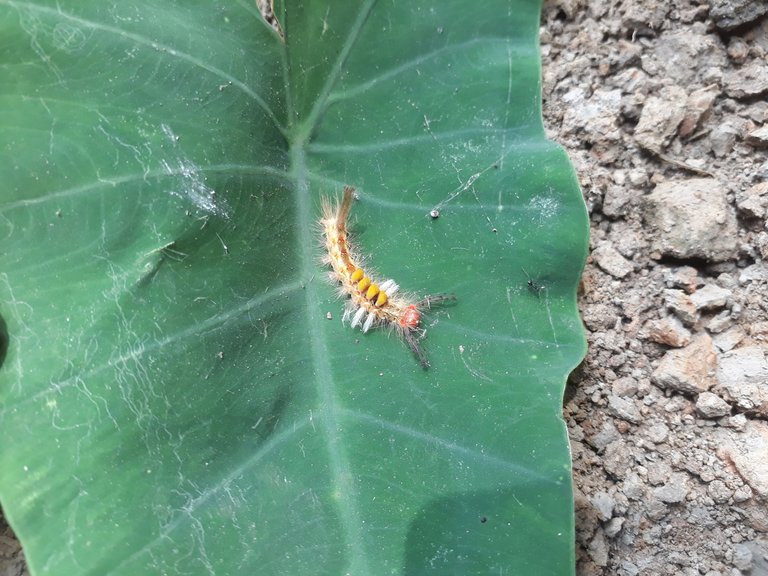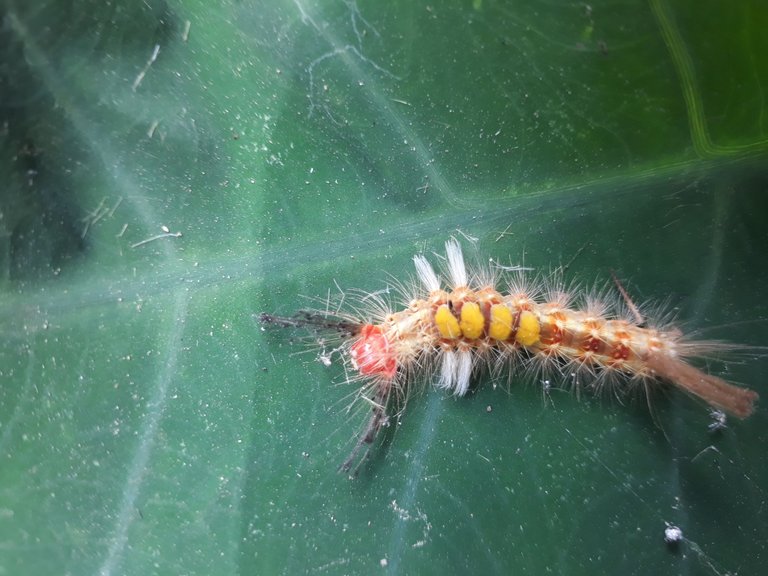 This type of caterpillar is mainly seen sitting on the leaves. Because it lives by eating the leaves of different plants. Moreover, they eat the leaves of some crop plants and damage the crop. Anyway, as good as it looked to me, I was a little scared while doing the photography. Because it was running and was starting to come to my hands. So after doing some photography, I left the caterpillar in its safe place and went home.
This post is totally plagiarism free and All the pictures taken by me
| Picture type | Insect Photography |
| --- | --- |
| Device | Samsung Galaxy J7 |
| Photography type | Caterpillar |
| Focal length | 3.6 mm |
| Photo Location | Cumilla, Bangladesh |
| Photographer | @kawsar8035 |
Much Love And Best Wishes To All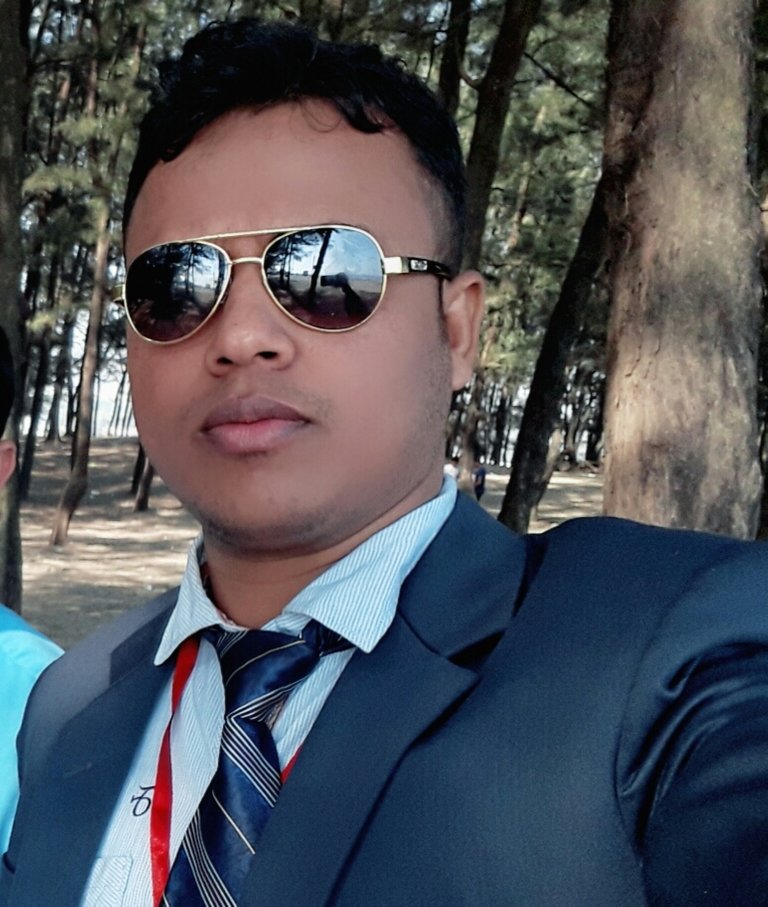 I am Md. Kawsar Hasan. I am a Bangladeshi. I feel very comfortable to introduce myself as a Bangladeshi. An assistant teacher by profession. A writer intoxicated. So I feel very comfortable writing content on different topics. It's great to know the unknown and learn something new. Love to travel.
Add Me On Facebook
Follow Me On Twitter