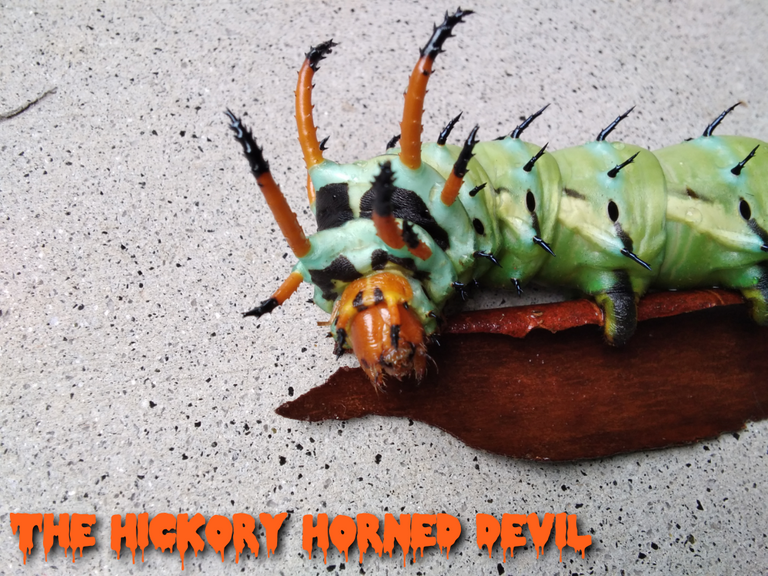 This morning I found this critter crawling across my patio while I was out doing some yard work in between bouts of rain.
At first I was pretty sure I had found a dragon's larvae and proceeded to try to coax it into movement with a piece of bark hoping it didn't spit flames at me. The creature reared up and tried to look fierce. And to be honest it did a pretty good job at that. I quickly ran inside to grab my tablet and take these shots here.
---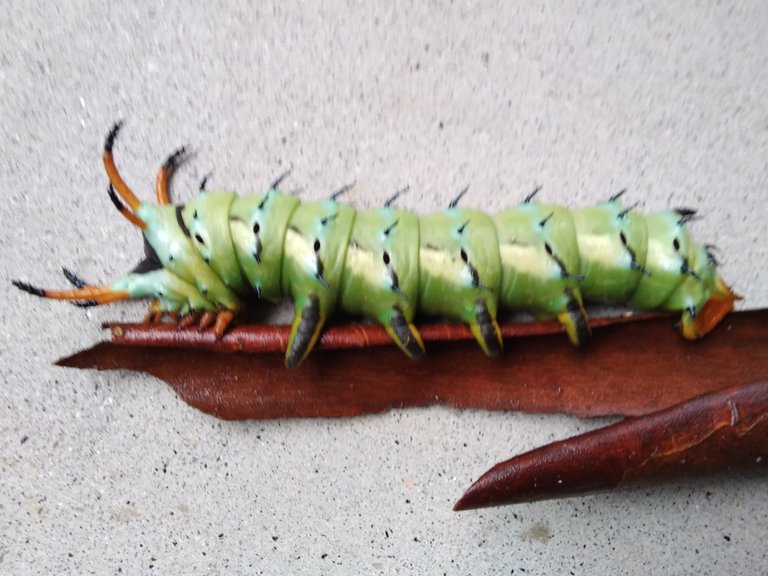 I hadn't seen catepillars this large since I was hiking through the Yucatan jungle decades ago. I needed to find out what this guy was. So after a little research I discovered this mammoth catepillar is called a Hickory Horned Devil. When it finishes its life cycle it will become a Regal Moth or Royal Walnut Moth.
Citheronia regalis
You can read up on the Regal Moth and Hickory Horned Devil Catepillars here at this Wiki link
https://en.m.wikipedia.org/wiki/Citheronia_regalis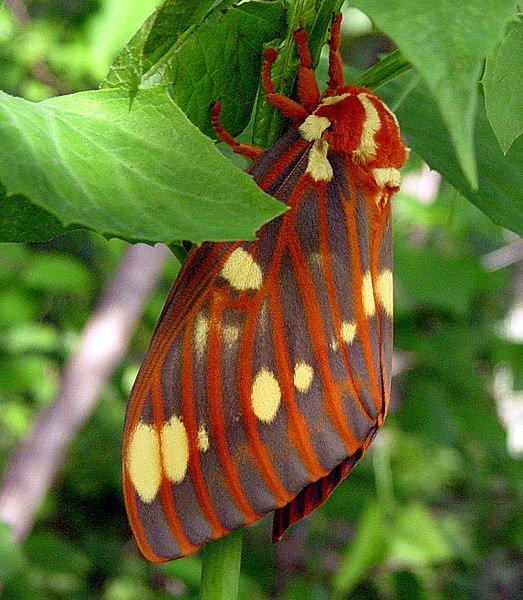 The Regal Moth is the largest moth in North America and can get a wingspan up to six inches in length.
---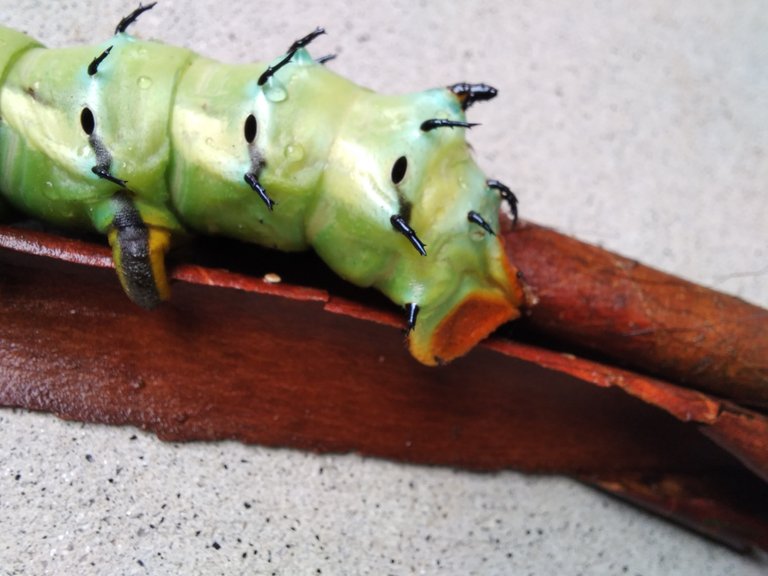 The tail end of the catepillar. It resembled an oven mit and clasped the bark in a fairly firm grip.
---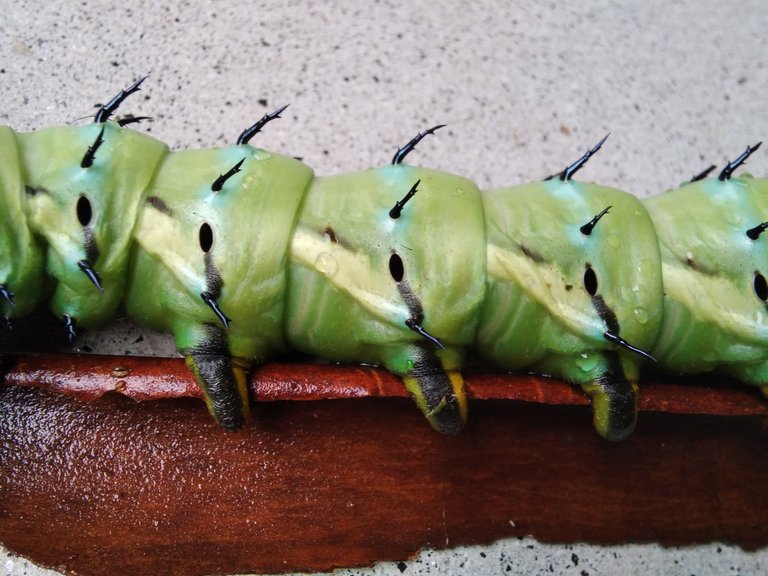 A close up of its body spines and segments. Although they are prickly they arent sharp or able to penetrate skin. And the catepillar was surprisingly docile and easy to handle. Of course since I was by myself I didnt get any pics of me handling it.
---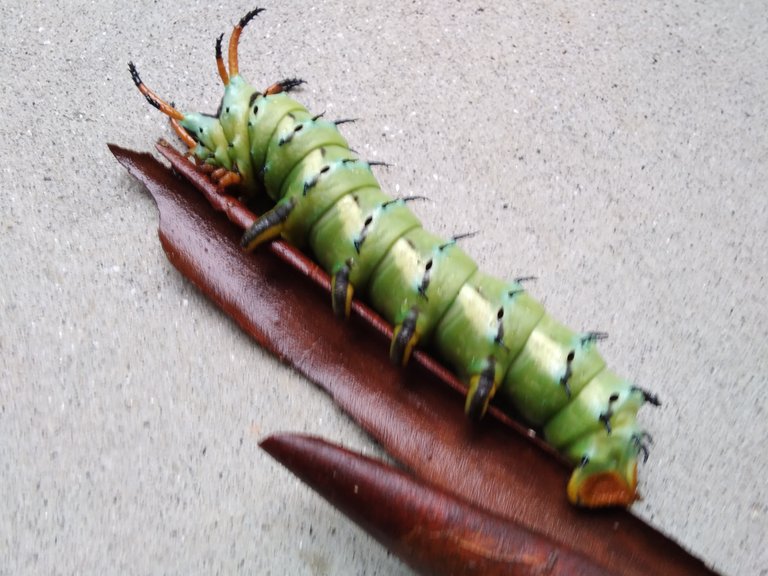 If you notice you'll see a turquoise hue beginning to spread across its body. It will turn turquoise almost throughout in a few days. This is its final stage before it decides to pupate and turn into a moth. Instead of many catepillar that create a cocoon, this guy burrows into the ground over winter and emerges as a moth n late spring.
---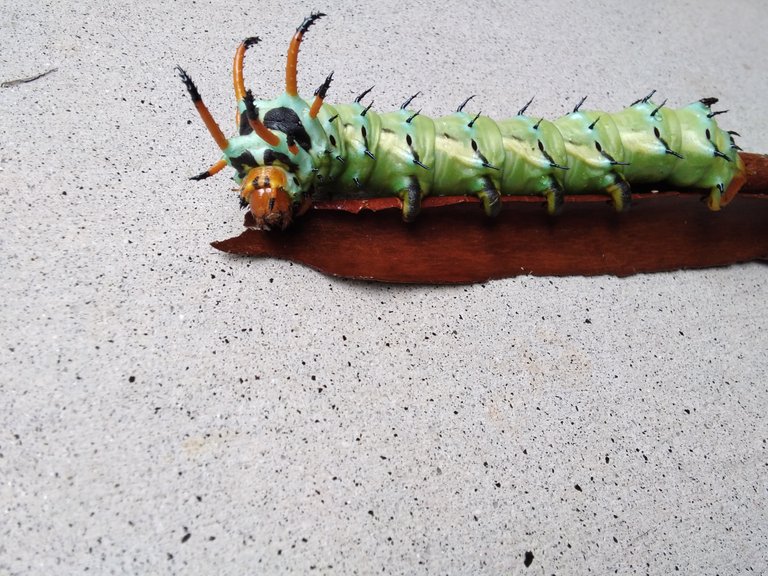 One more shot of the big guy.
---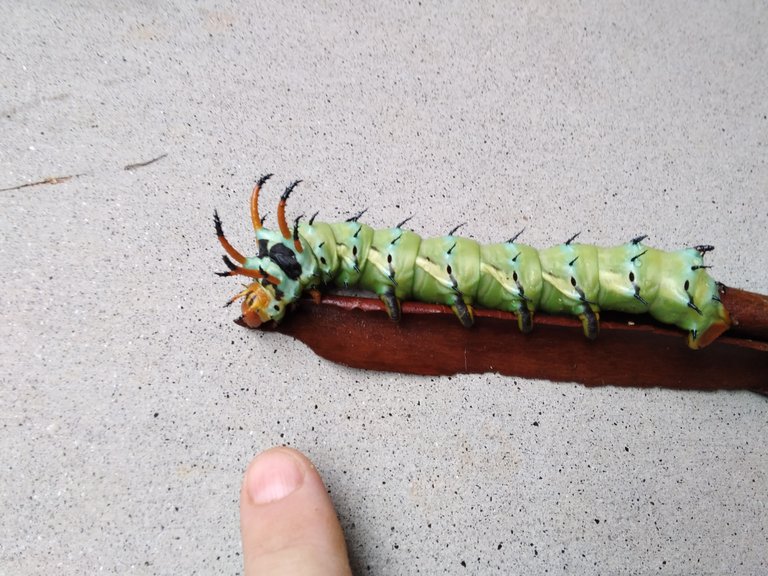 Dare me to touch it? Building up my courage to try handling it.
Convinced that I didn't have a dragon larvae breeding in my yard, I eventually let the big guy go by releasing him under a thick bush where he would be well hidden from predators, have plenty to eat and have ample soft soil to burrow in in a few days when it decides to pupate.
---
All photos of the catepillar are hidaves
The photo of the Regal Moth is public domain and can be found at the provided wikipedia link above.