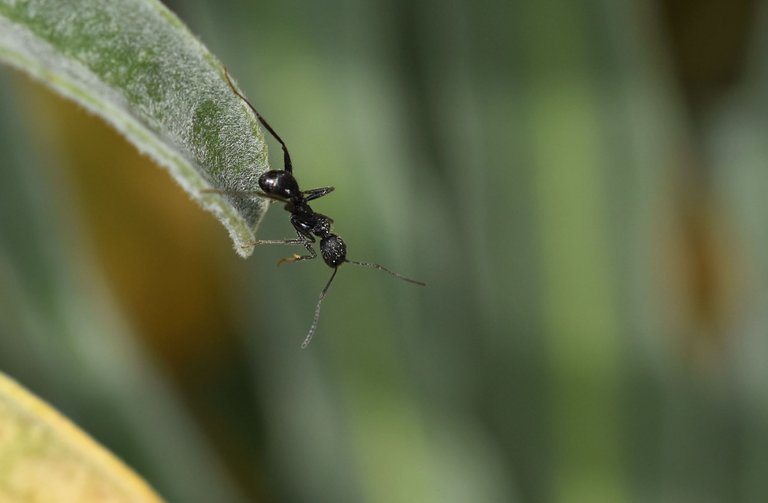 Very far!
I saw one ant wandering around the leaves I wanted to shoot and started to watch her. One leaf, then another. No other ants around and looked like she was lost.
She reached the tip of one and it was time to decided - jump or not.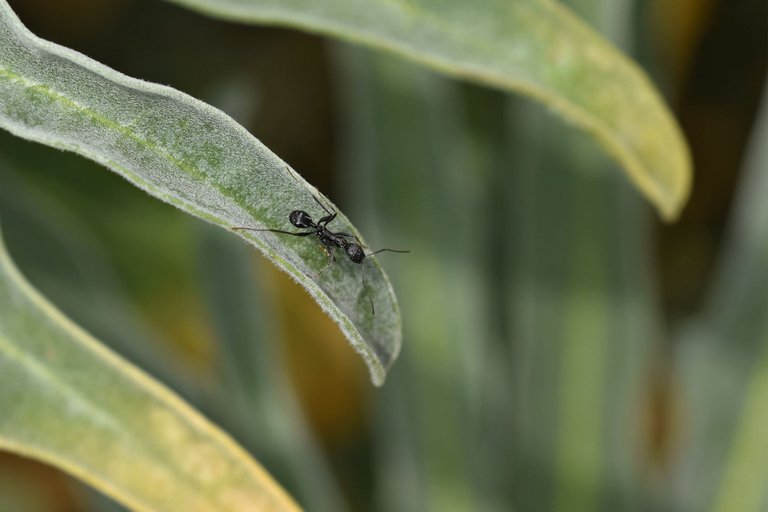 A few glances down...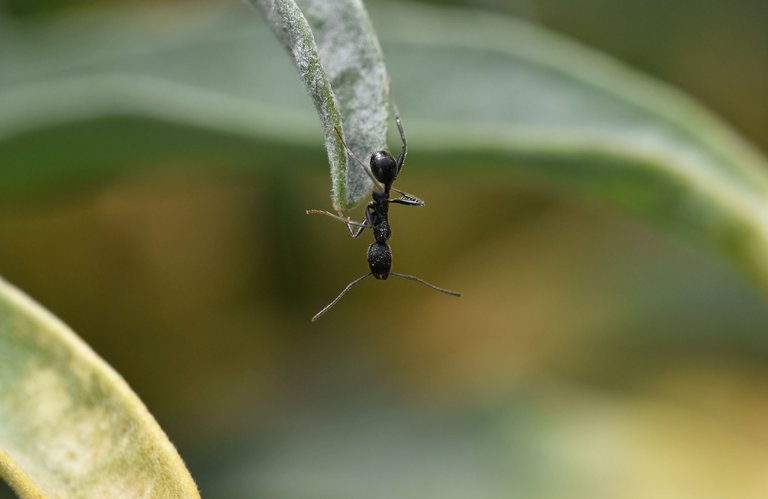 ... and she changed her mind.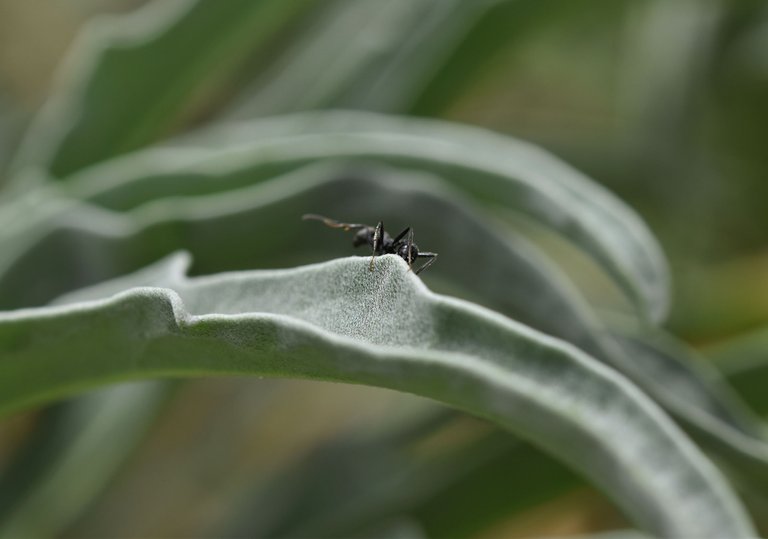 And all she needed is a nice, blue parachute! :)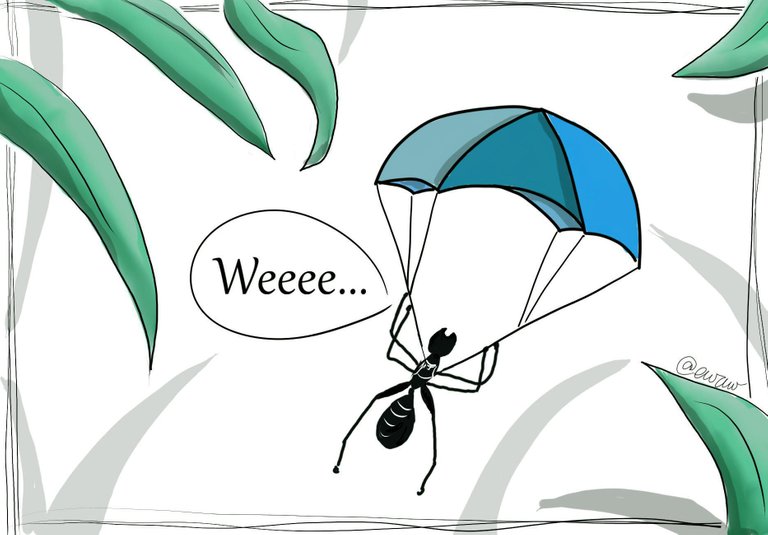 »«
Shot with Nikon D5500 + Sigma 105mm lens
(ƒ/9, 1/800, ISO320)
All photos and text are my own.

»»-------------¤-------------««