When I returned home this morning, after a short walk to the grocery store and back ...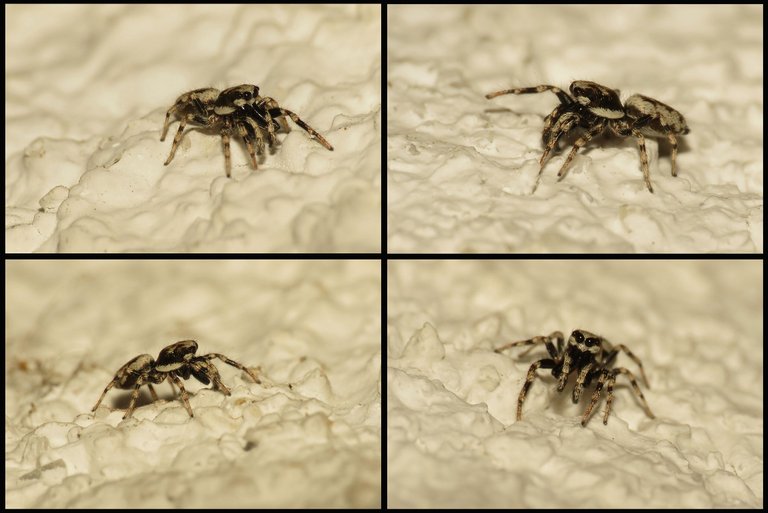 (Enlargeable)
... I noticed a small spider crawling across my house facade, near the door ...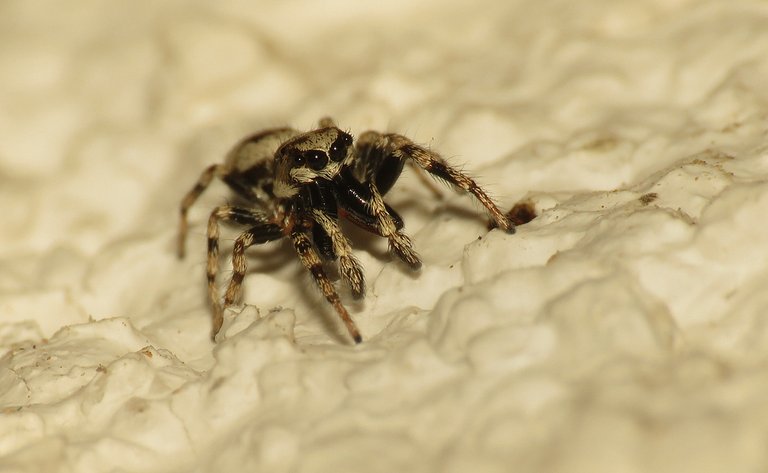 ... I wasn't able to see the details, but somehow the little arachnid looked like something new in my house and yard ... and when I took my camera, mounted the macro lens, and took a good look through that equipment ...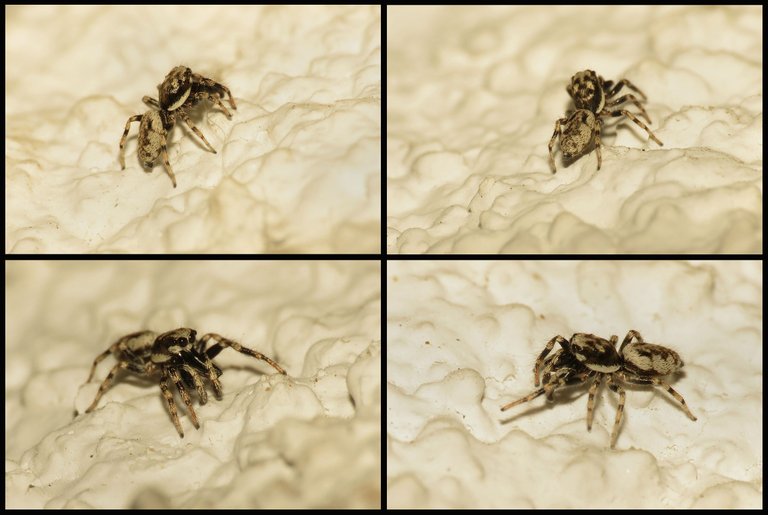 (Enlargeable)
... the spider looked pretty familiar, but I didn't know if I saw him before, or this was just a sensation ... I definitely knew that I didn't photograph this Salticidae before.
Half an hour ago, while preparing this post, after a short internet search I learned that this is the Salticus cingulatus jumping spider. The favoured habitat of this species are old tree trunks in sunny places ... but it's not unusual to find them on and around houses ... like on this occasion ... that enabled today's post.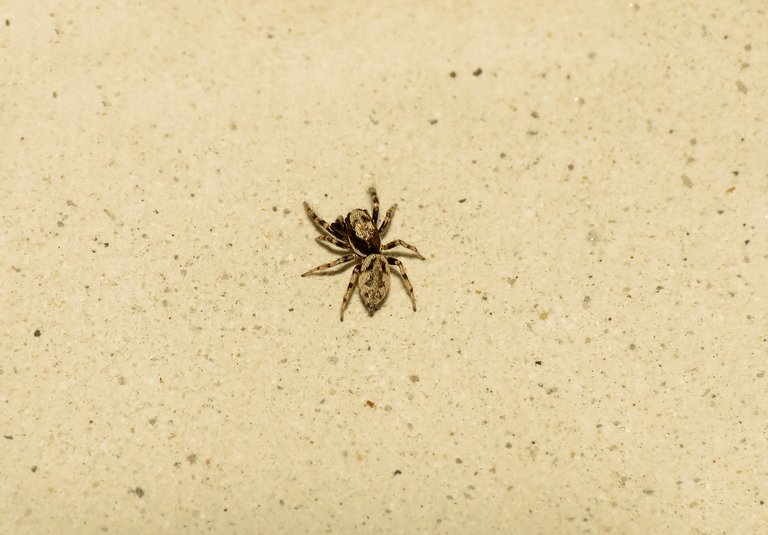 And that's it, just a small macro fragment of my ordinary Tuesday. As always in these posts on HIVE, the photographs are my work.