Yesterday, while preparing the photographs for a series of posts about insects and spiders on the plant called Spanish broom (Spartium junceum) ...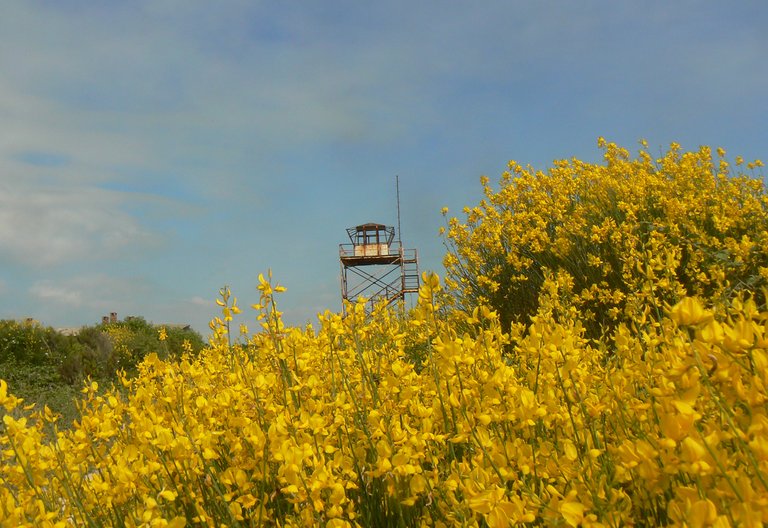 ... I found some shots taken on the surrounding vegetation ... those photographs didn't fit well with the rest, so I collected them here ...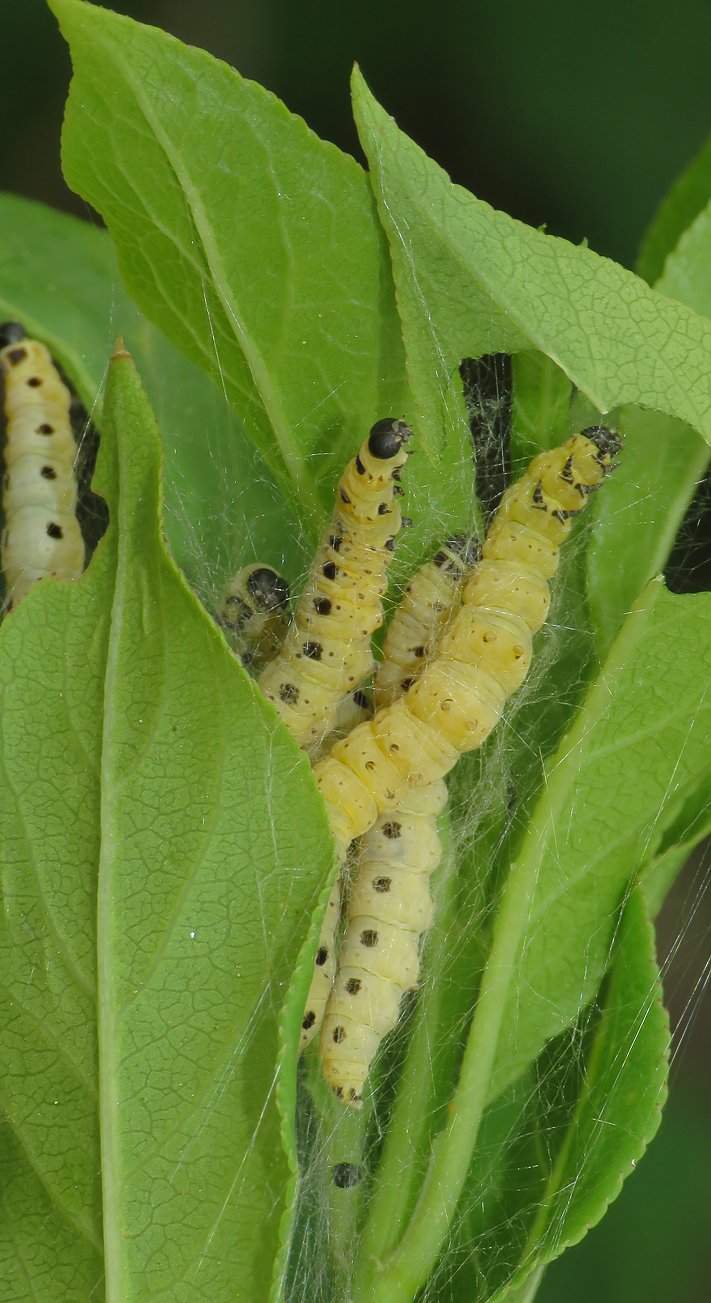 ... in this unfocused post with some interesting, but random flora & fauna from the coastal area not far from where I live.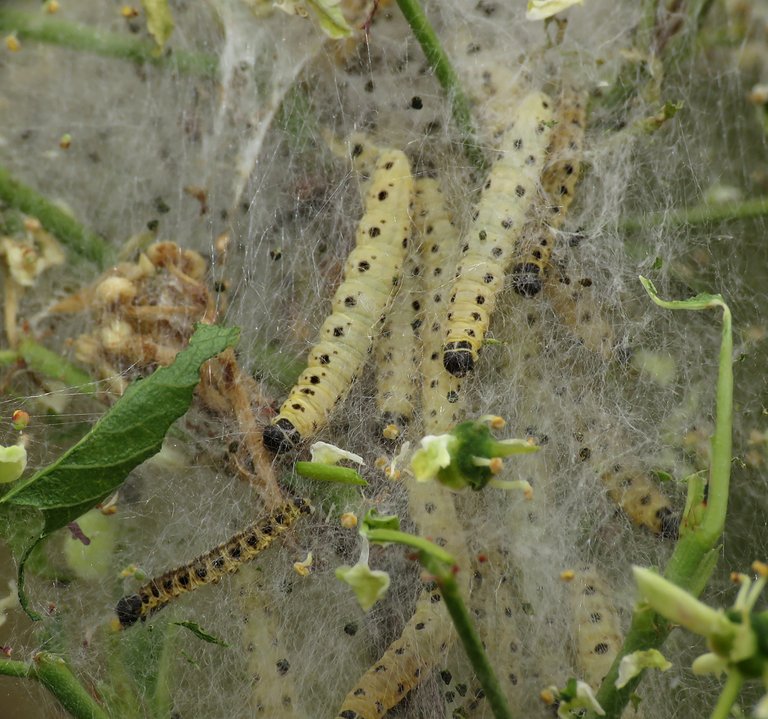 These Yponomeuta cagnagella caterpillars ...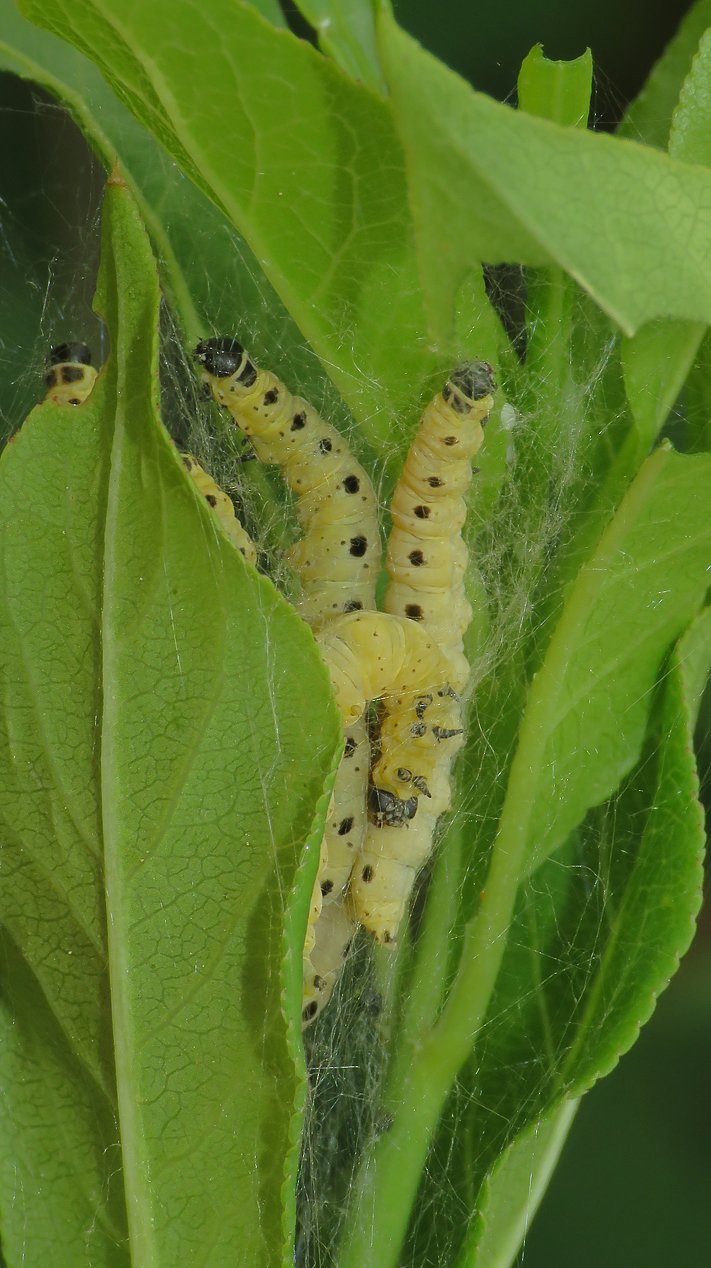 ... have built large, communal silky shelters on the shrubs.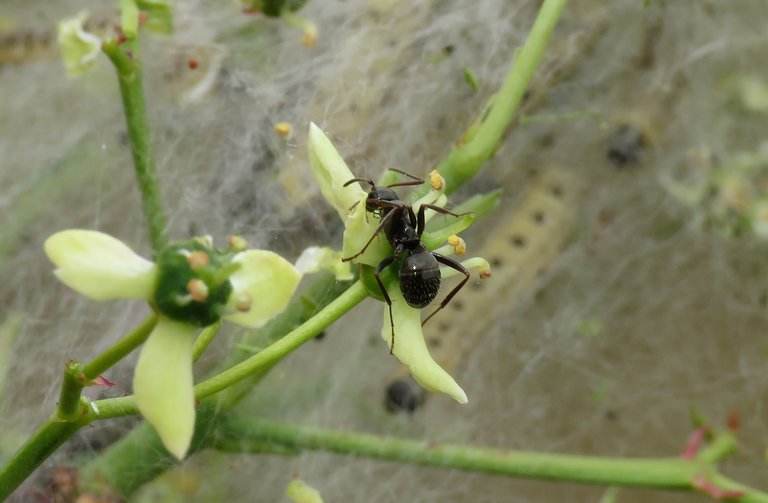 This ant was photographed while feeding on the small flower nearby ... you can see the caterpillars blurred in the background.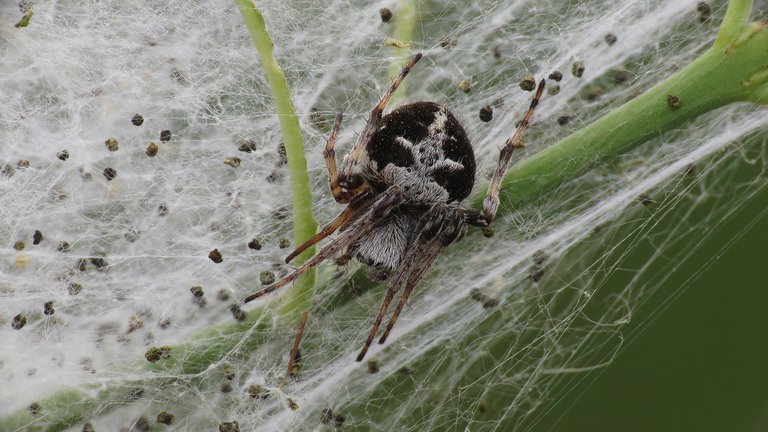 This juvenile Agalenatea redii spider was resting on the web made by caterpillars.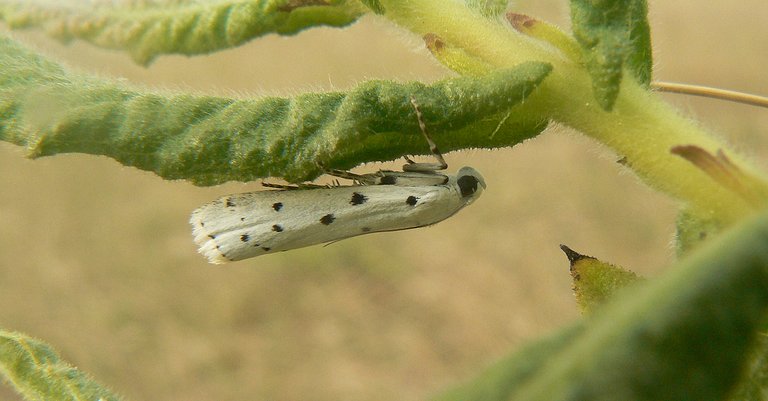 Here you can see the adult moth.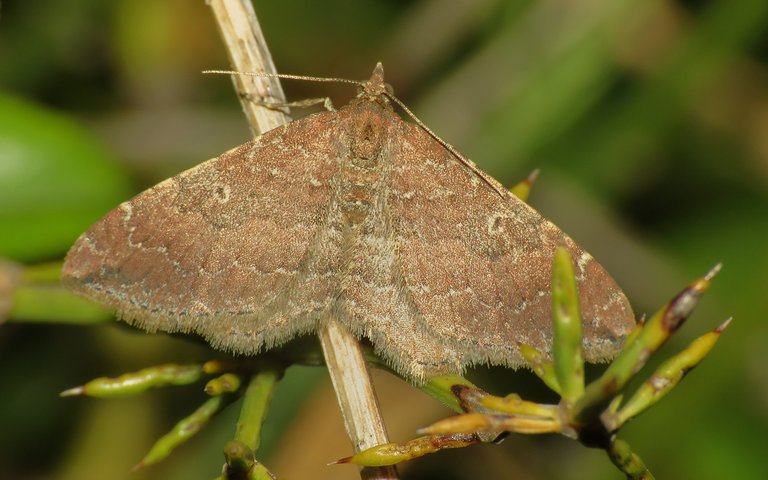 This is another, pretty different moth ... one of the many small moths I encounter during the warm part of the year ... I don't know the name of the species.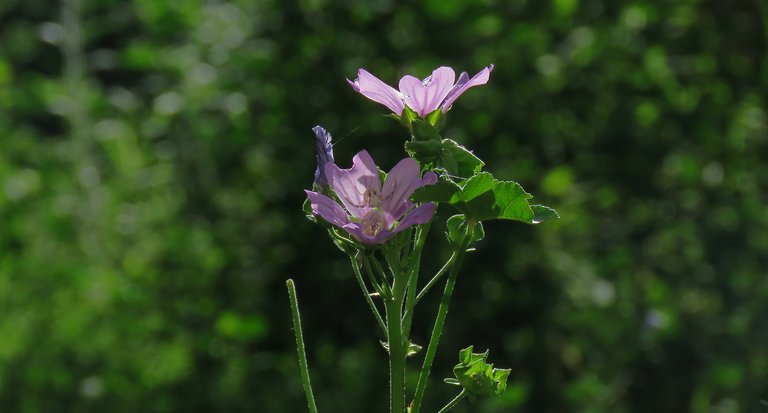 These are the very common Malva sylvestris flowers.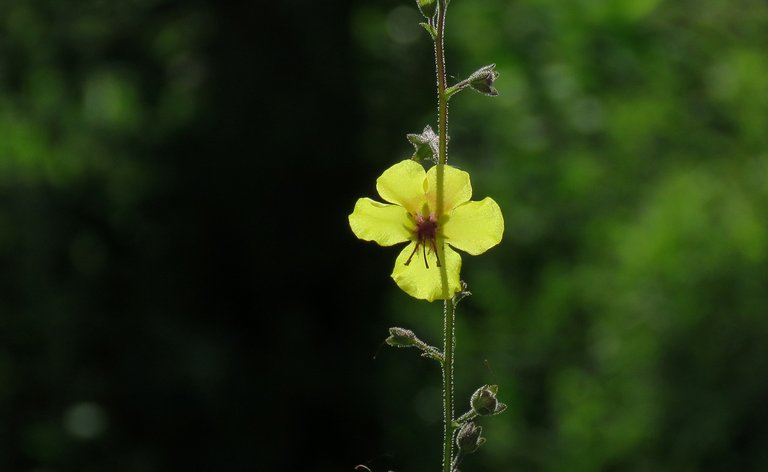 This is the lovely flower of the Verbascum sinuatum plant ... and on the following photograph ...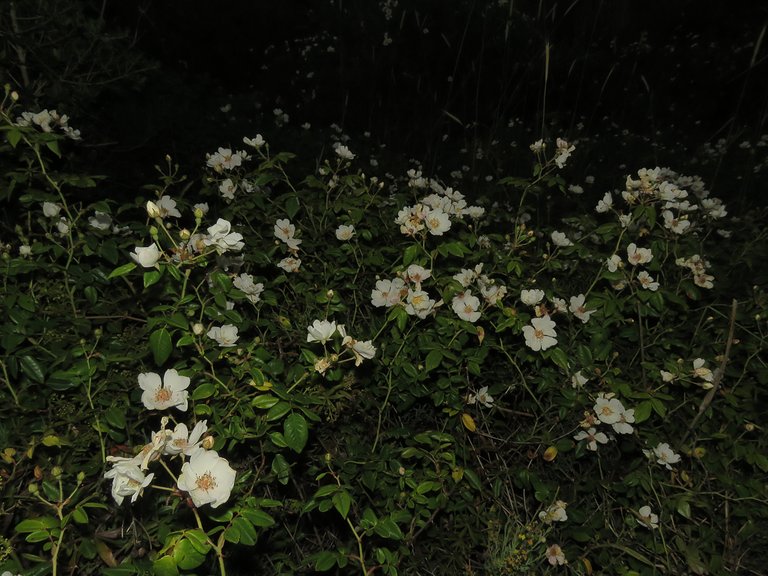 ... you can see the lush growth of Rosa canina flowers.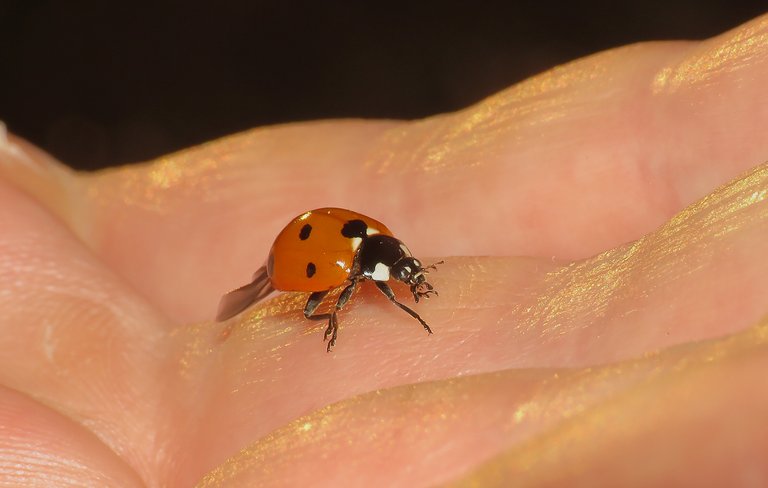 This Coccinella septempunctata lady beetle ...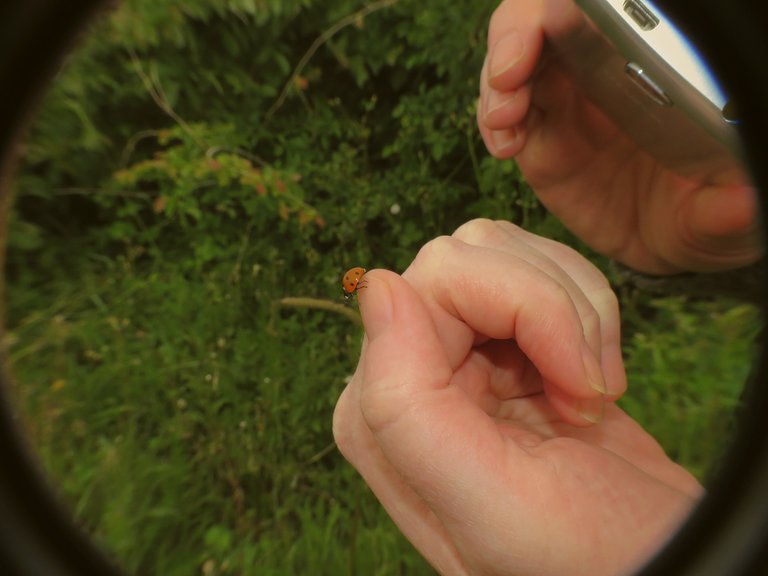 ... was photographed on the hand of a friend ... while being photographed by this friend as well.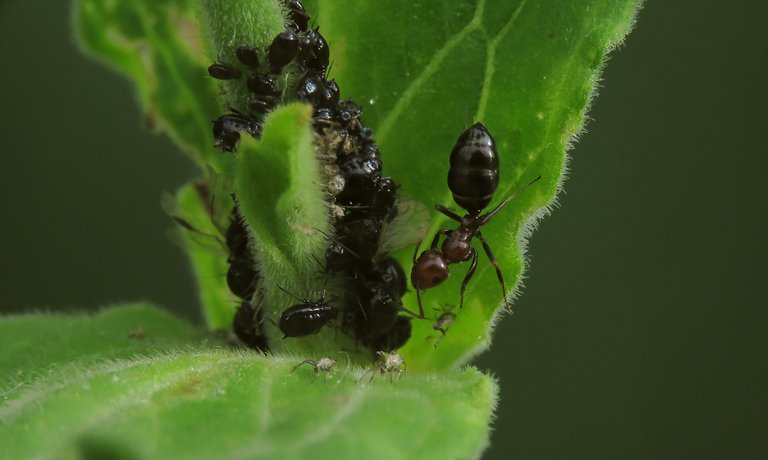 These ants are working around the aphids.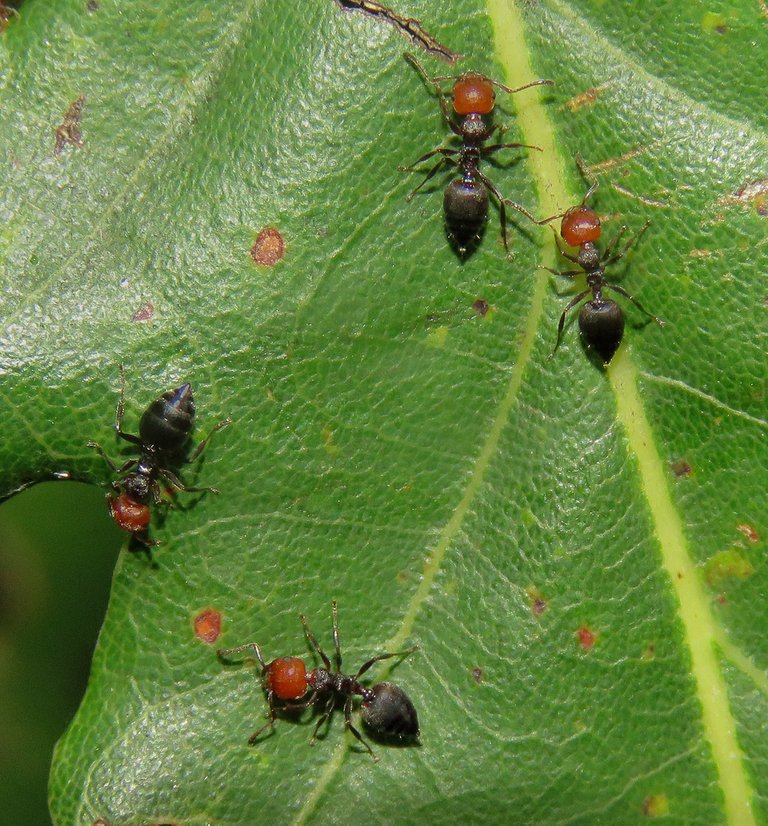 These Crematogaster scutellarisants were photographed while running around the oak leaf.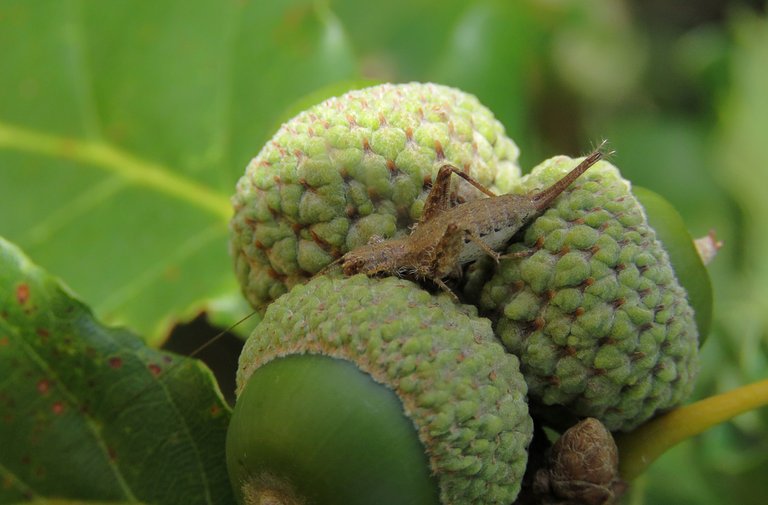 Here you can see some acorns from the same tree ... and the Hairy Scale-cricket resting on them ...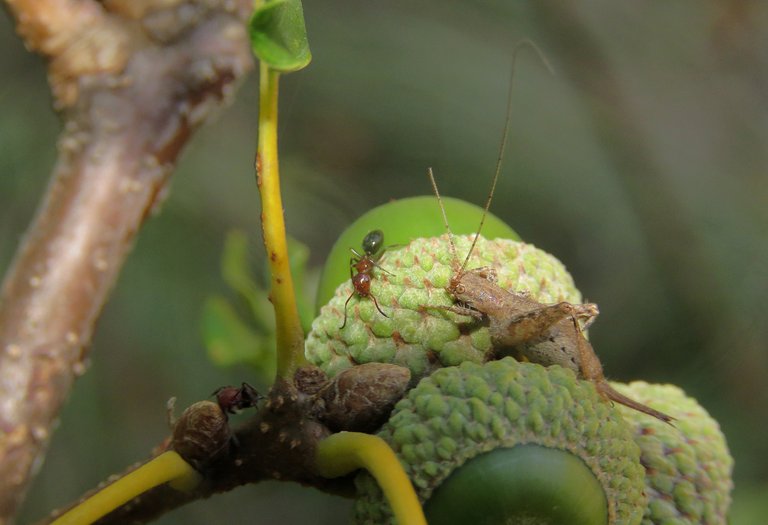 ... on this shot, the ant entered the scene.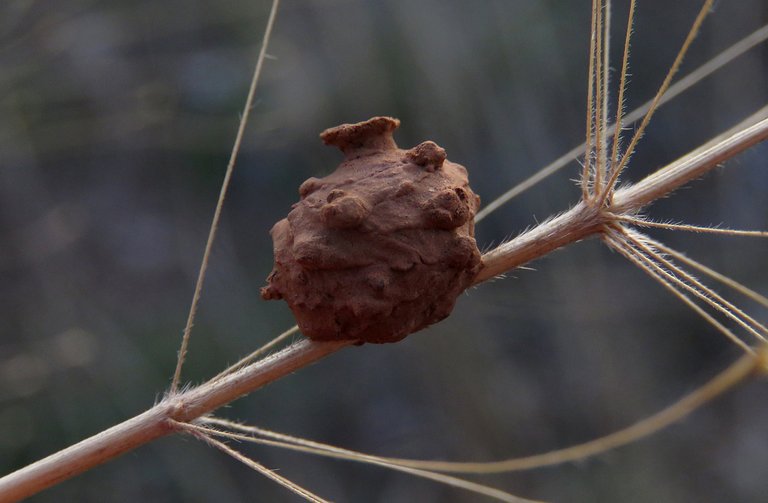 This is some minuscule pottery ...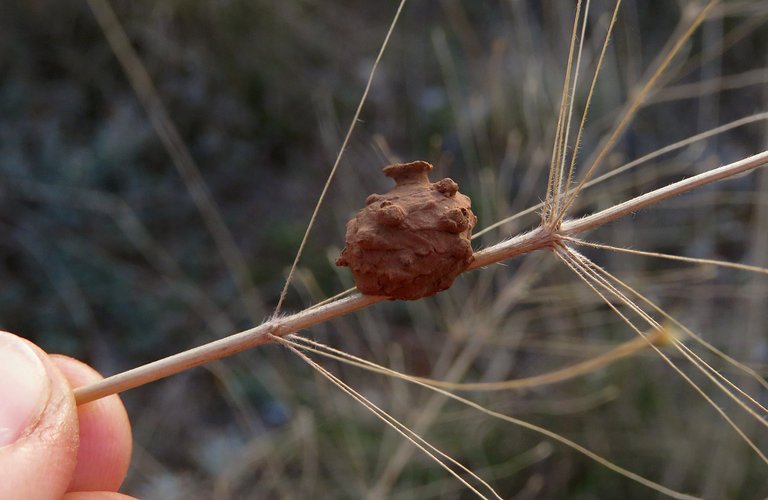 ... made by some wasps ... I don't know which wasps exactly.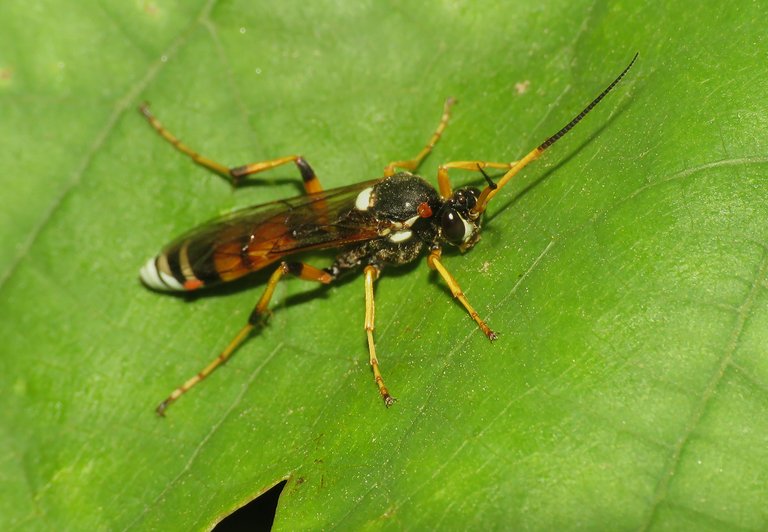 Here you can see another wasp species unknown to me.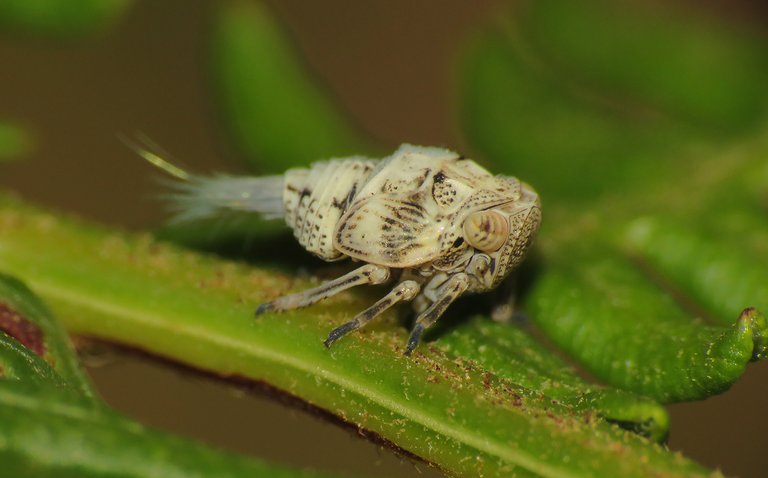 This interesting creature ...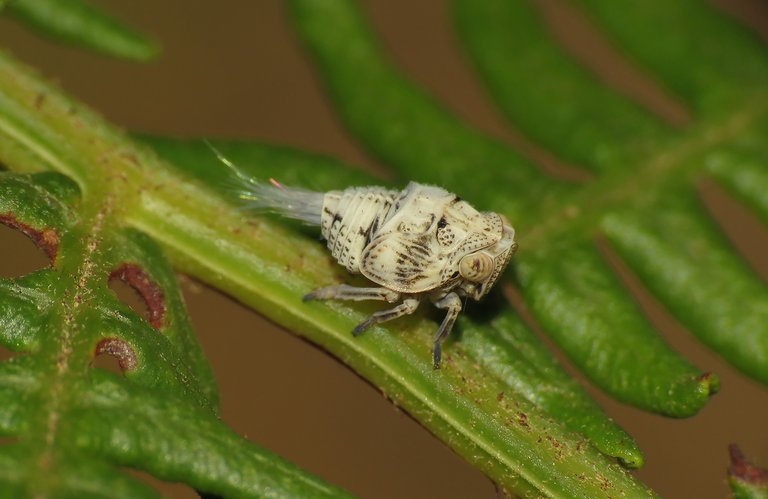 ... it's a nymph of some planthopper species.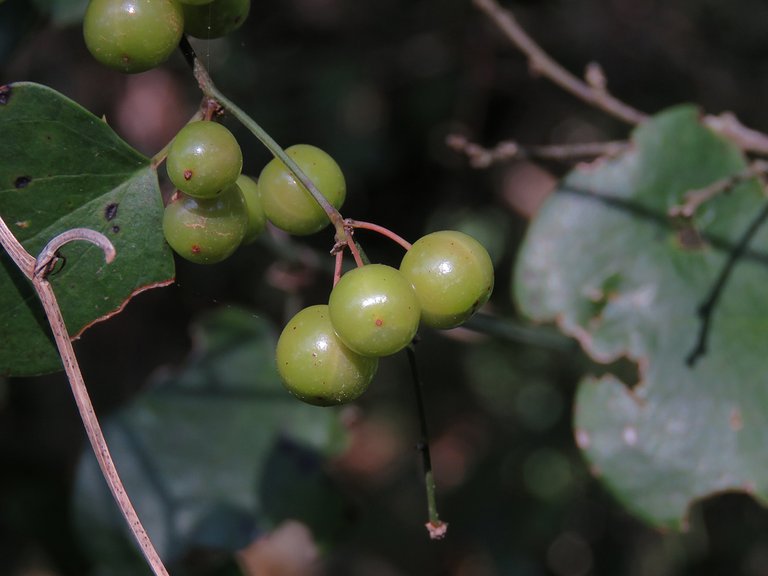 These are the green, unripe fruits of the Smilax aspera plant.
This is some small beetle ... I have no idea about the species.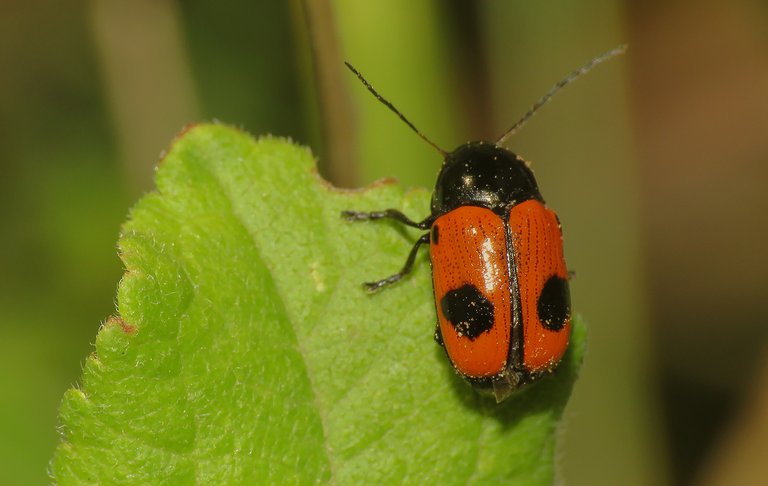 This colorful beetle is the Cryptocephalus bipunctatus leaf beetle.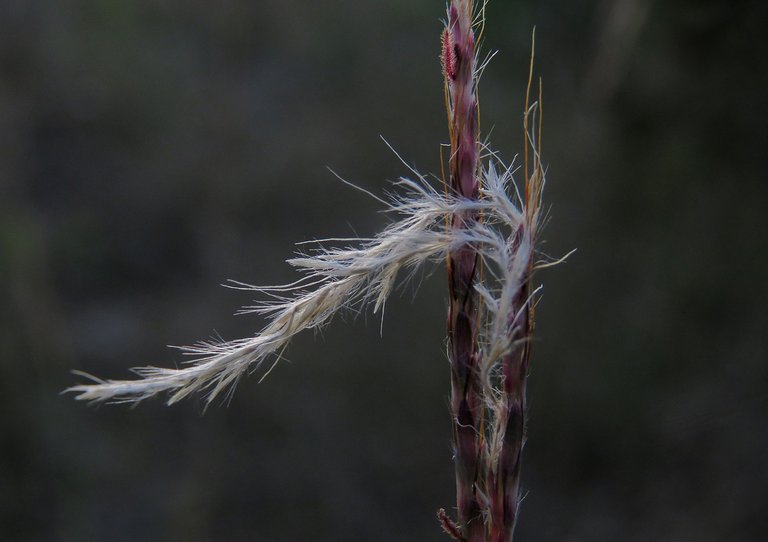 This is a detail of some grass.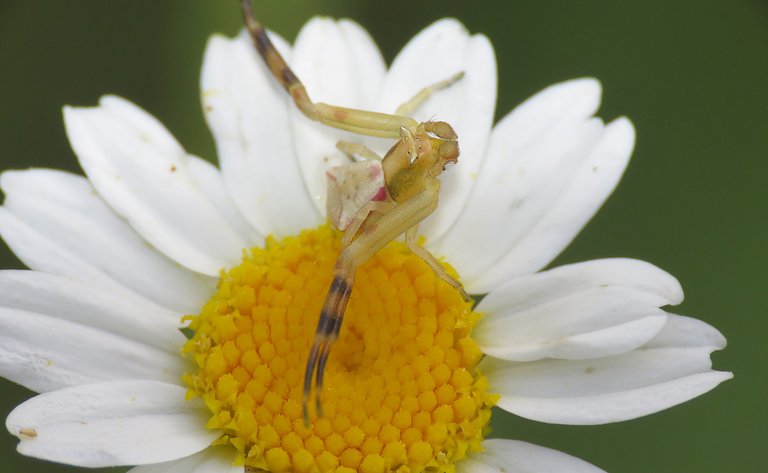 Here you can see a crab spider on some flower.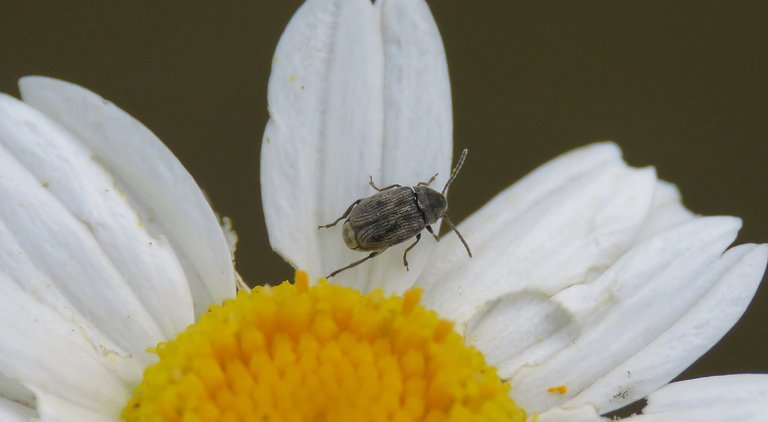 Here is some minuscule beetle ... on the same kind of flower.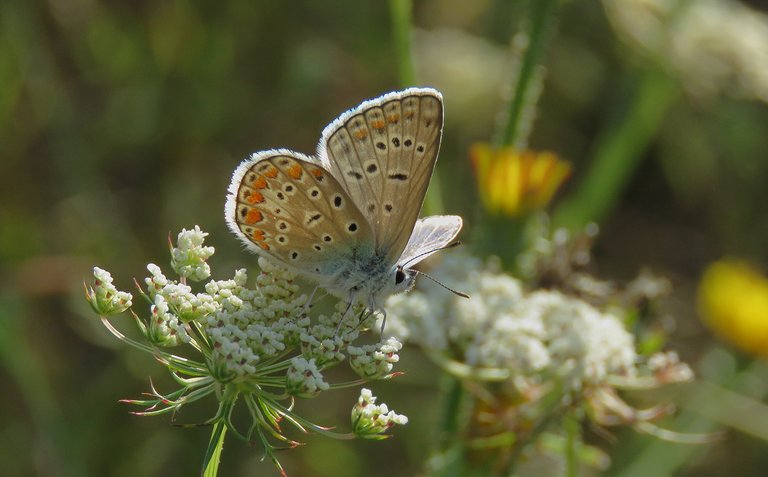 Some small blue butterfly ... I don't know the exact species.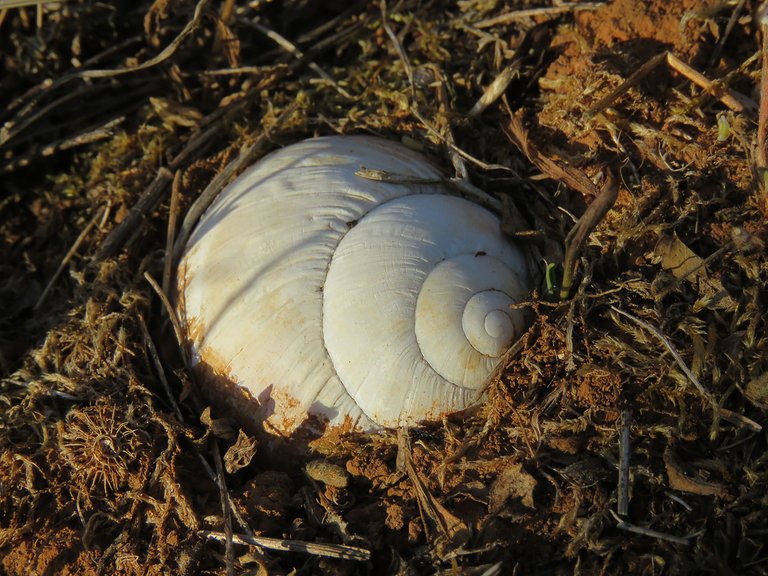 A half buried snail ... probably just an empty shell.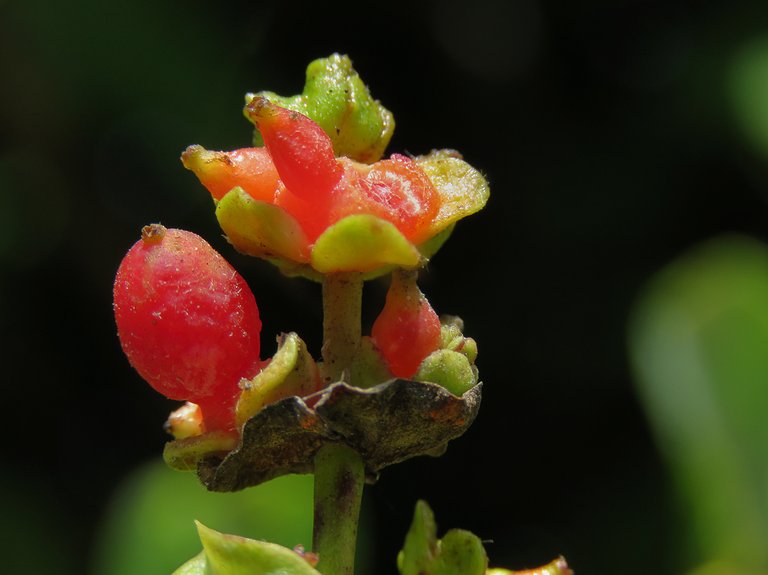 The small fruits ...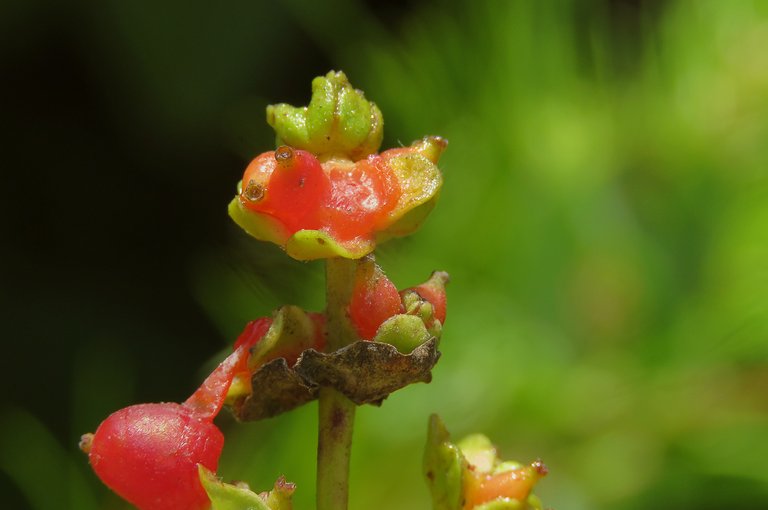 ... of the Lonicera etrusca plant.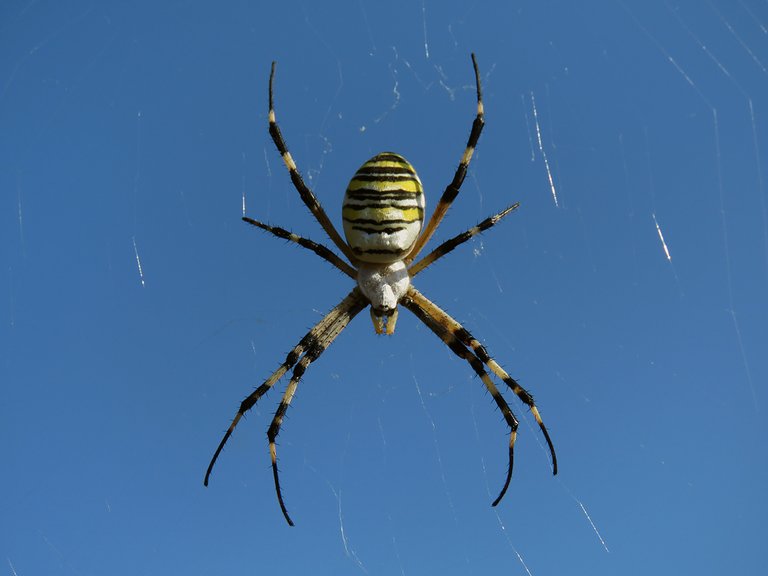 The very common Argiope bruennichi spider ...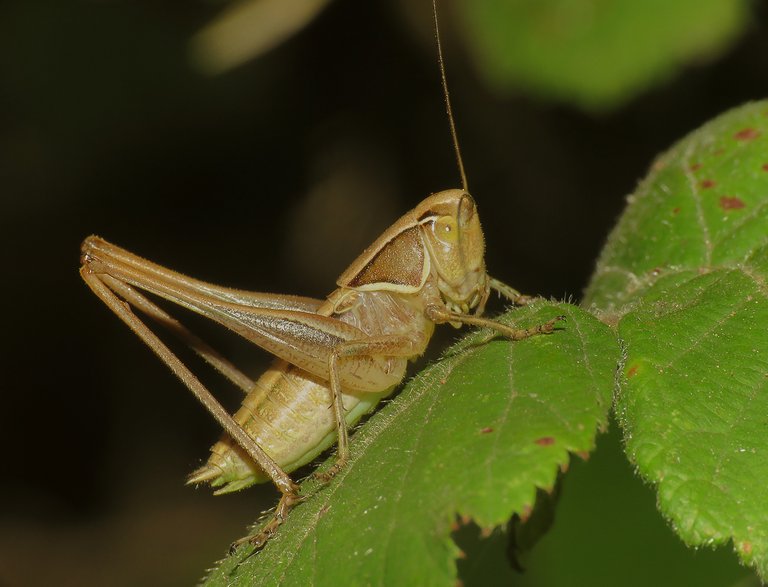 ... a young nymph version of some cricket ... and that's it ... this collection of random plants and small invertebrates photographed during the summer of 2020 is over ... as always in these posts on HIVE, the photographs are my work - THE END.