I spent most of this Saturday working in the garden and then I started washing and cleaning things, starting with my extremely dusty car ... and now, with the night almost here and more stuff to do ... I'm too tired for something long, so ... like many times before, I decided to find an old photograph ...or two ... and create some still decent short content that doesn't require much effort and hours of searching for name of the species.
The butterfly on the following picture ...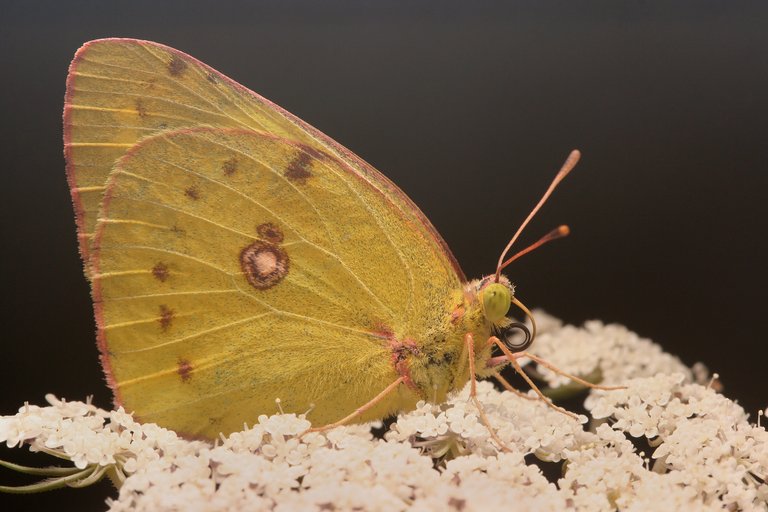 (Enlargeable)
... was photographed in 2008 ... somewhere on the meadow, probably near the sea. I used 100 mm macro lens and the macro ring flash, the one that is made to mount on the lens ... but I was always using it not mounted, photographing with the camera in one hand and flash in the other to create various atmospheres with different positions of the light.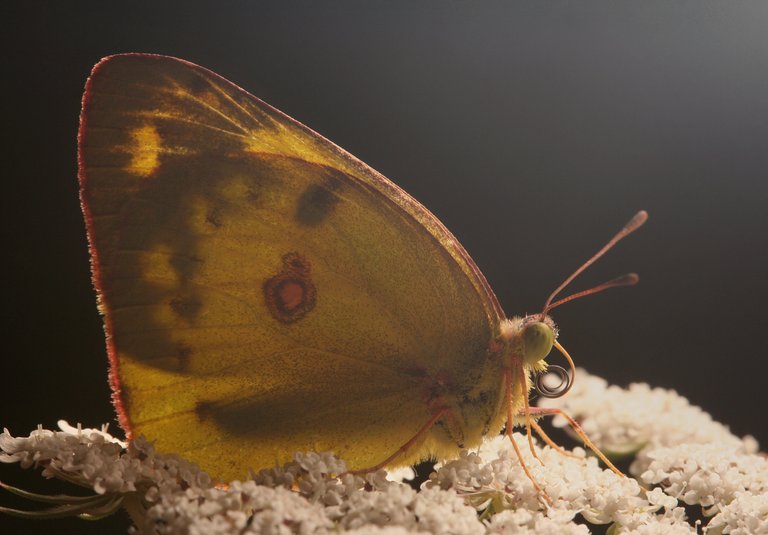 (Enlargeable)
Here you can see the same scene lit in a different way ... that shows the same butterfly ... well :D in a different light. Couldn't resist this obvious little pun ... but seriously, It's cool to see how this reveals new details of the wings. And that's it ... I must keep this thing short ... as always in these interludes on HIVE, the photographs are my work.