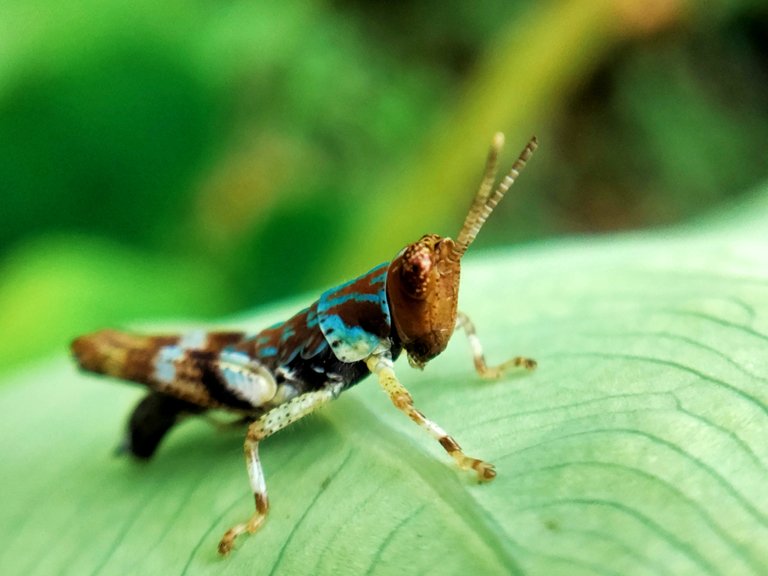 ©2021 ORIGINAL PHOTO By @adi.pisces
---
Hi friends, of course in good condition, today I am back to post a little about the beautiful grasshopper that I found today. And I want to show you some of the photos I have taken with the phone that I have, I took some photos of this beautiful grasshopper in the forest.
grasshoppers have a variety of different types, and I have also published some of them, today I again found a grasshopper that has a very beautiful color, this grasshopper has several colors on its body, the color combination that is in this grasshopper makes this grasshopper different from the others.
grasshoppers will always settle and will not move to another place if there is no shortage of food such as in the forest, of course the food chain will be fulfilled, but the grasshoppers that I found were only in certain places. grasshoppers only exist in humid and wet places, especially in areas that often rain. This grasshopper is certainly very easy to find, this grasshopper is very small.
This is a little review that I can explain about the beautiful grasshopper that I found today in the forest, here are some photos that I have taken and I want to show, I hope my friends all like it and feel entertained.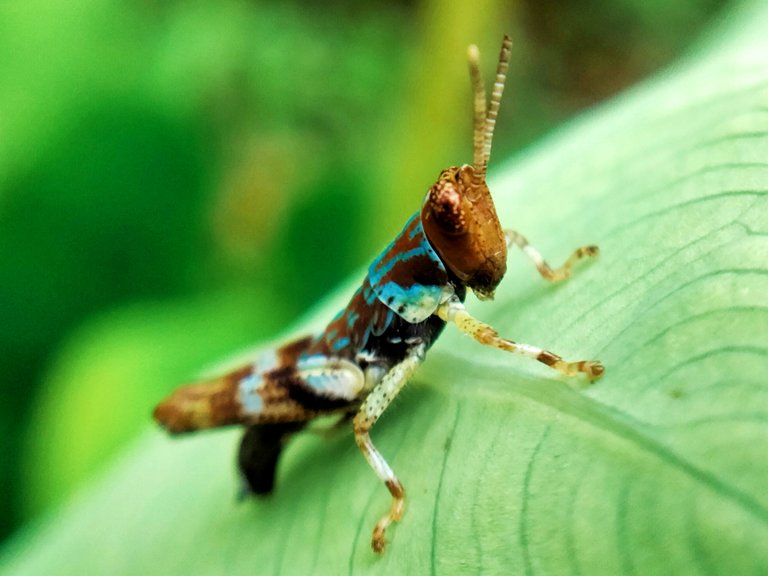 ©2021 ORIGINAL PHOTO By @adi.pisces
---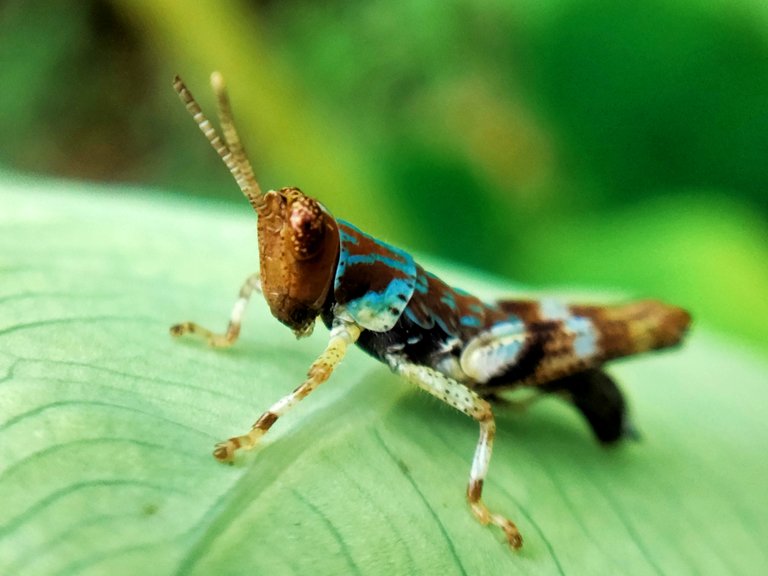 ©2021 ORIGINAL PHOTO By @adi.pisces
---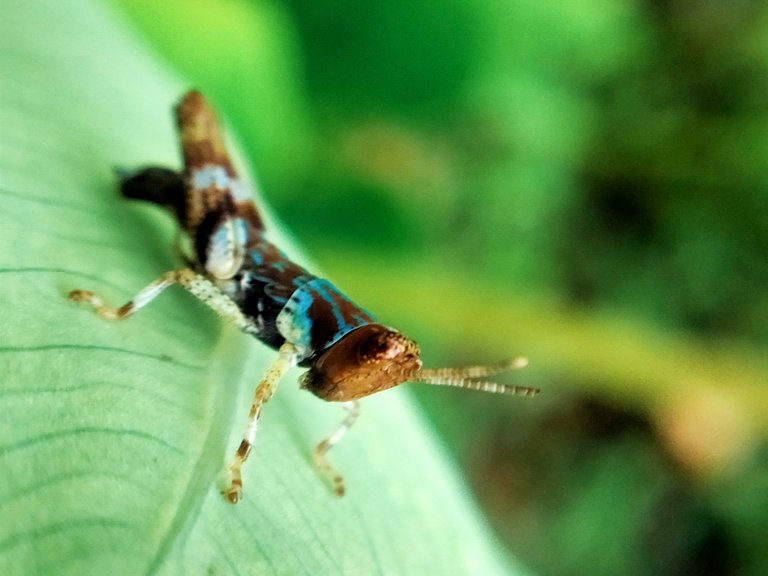 ©2021 ORIGINAL PHOTO By @adi.pisces
---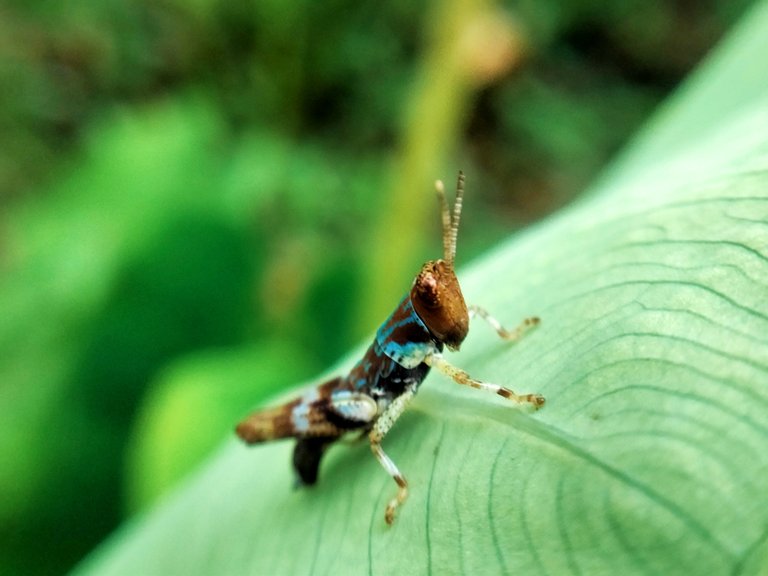 ©2021 ORIGINAL PHOTO By @adi.pisces
---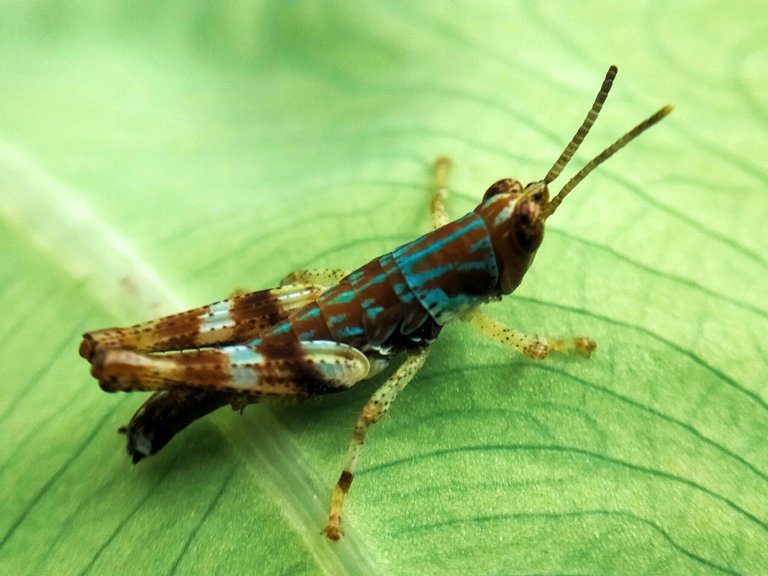 ©2021 ORIGINAL PHOTO By @adi.pisces
---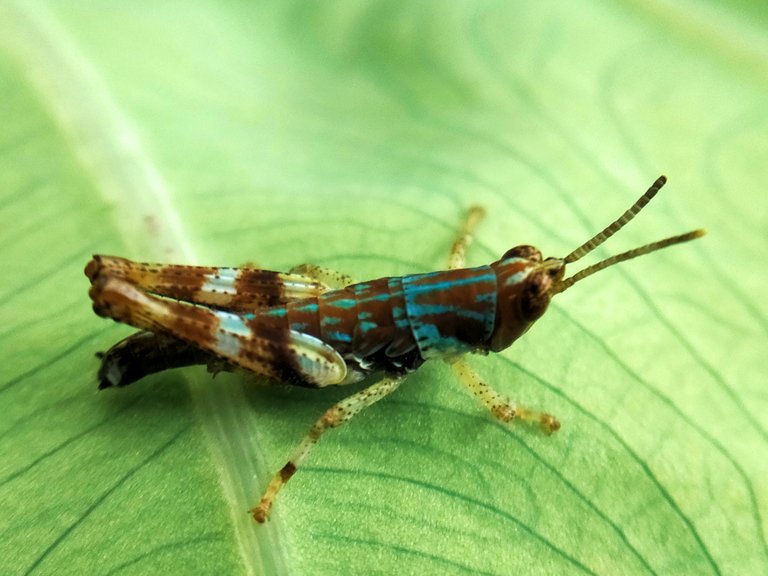 ©2021 ORIGINAL PHOTO By @adi.pisces
---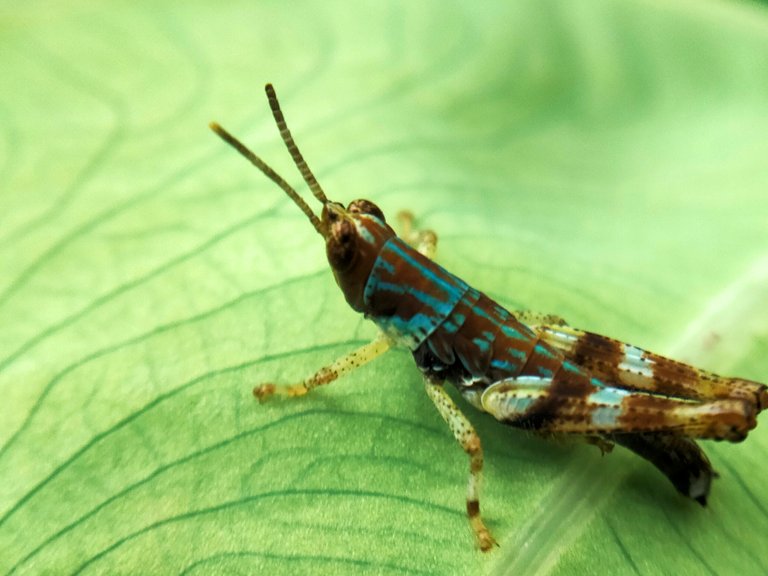 ©2021 ORIGINAL PHOTO By @adi.pisces
---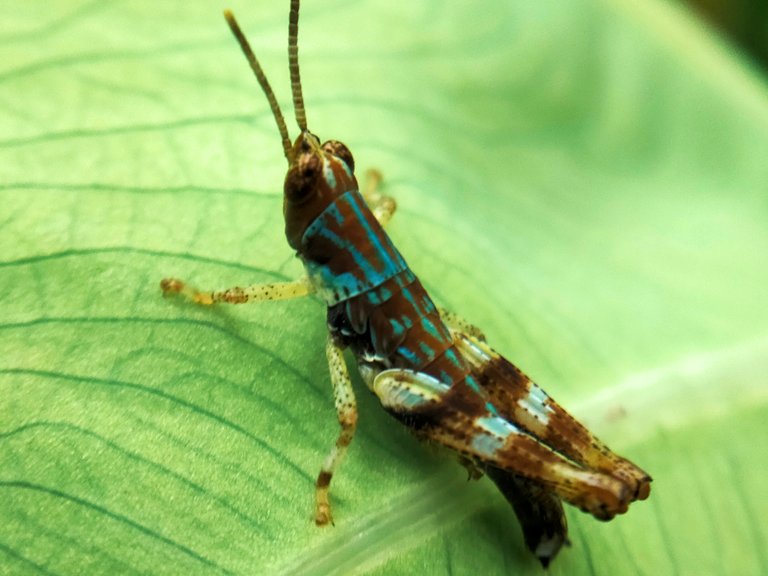 ©2021 ORIGINAL PHOTO By @adi.pisces
---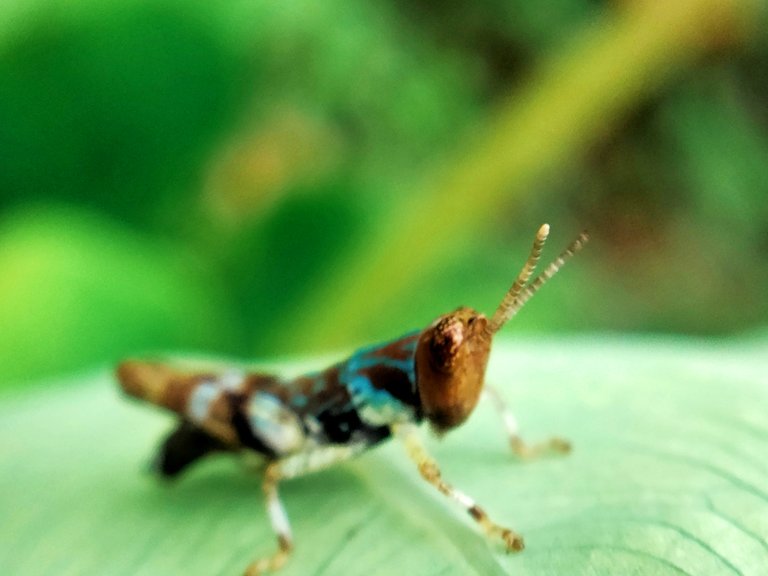 ©2021 ORIGINAL PHOTO By @adi.pisces
---
| Photo Taken | Smartphone |
| --- | --- |
| Category | Photography |
| Location | North Aceh - Indonesia |
| Photografer | @adi.pisces |
---