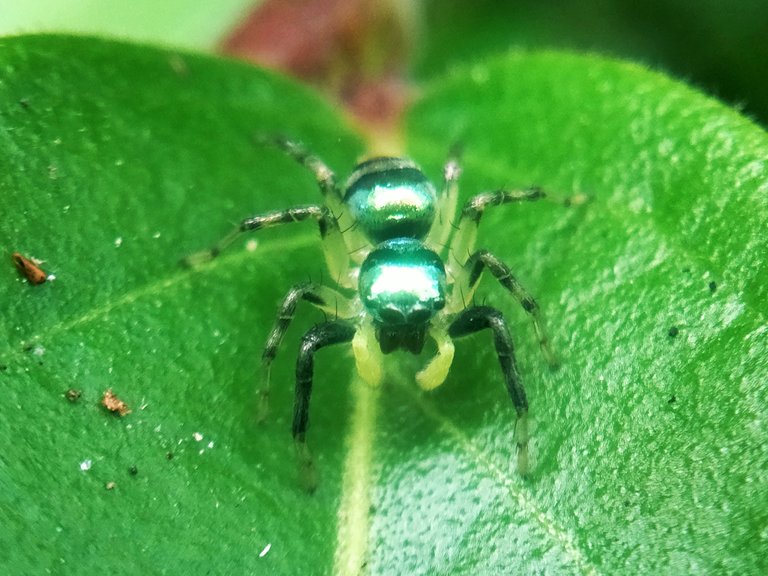 ©2021 ORIGINAL PHOTO By @adi.pisces
---
Hi friends, of course in good shape, today I want to post a little about the leaf spider that I found today. And I want to show you some of the photos I have taken with the cell phone that I have, I took some photos of this spider in the forest.
actually in the forest there are very many types of beautiful spiders, various shapes and colors, as I found this is one type of jumping spider, this spider is one of the leaf-dwelling spiders.
You can see for yourself some of the pictures I publish today, this spider is green and has black stripes on its body, jumping spiders do have an aggressive nature, they always target their prey by hiding under leaves, food from spiders. This jumping spider is a small insect, an insect that often perches on forest leaves.
This is a little review that I can explain about the spider I found today in the forest, here are some photos that I have taken and I want to show, I hope my friends all like it and feel entertained.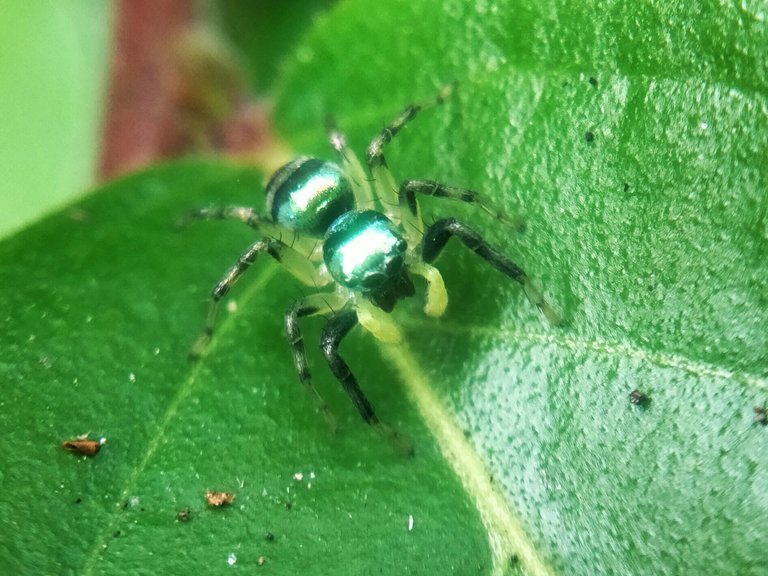 ©2021 ORIGINAL PHOTO By @adi.pisces
---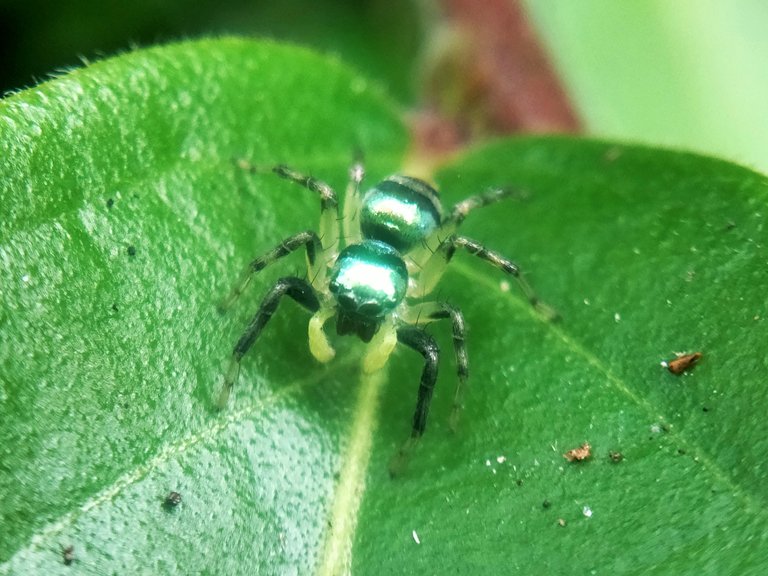 ©2021 ORIGINAL PHOTO By @adi.pisces
---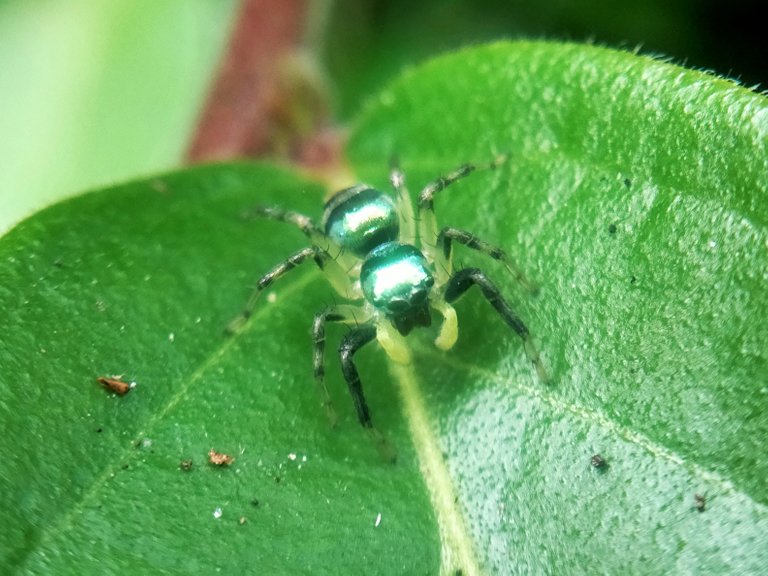 ©2021 ORIGINAL PHOTO By @adi.pisces
---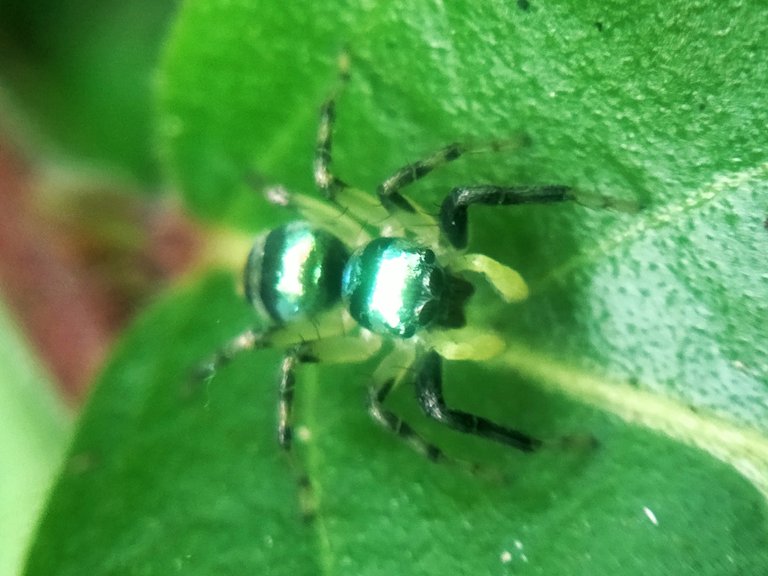 ©2021 ORIGINAL PHOTO By @adi.pisces
---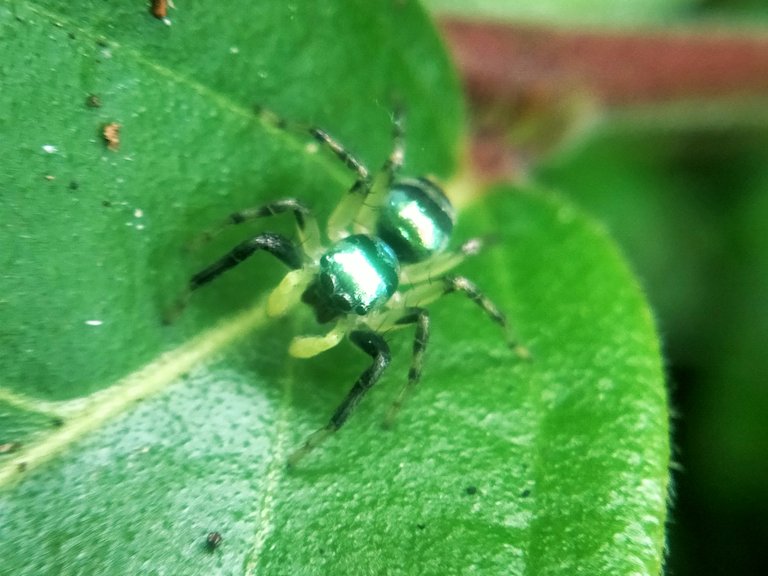 ©2021 ORIGINAL PHOTO By @adi.pisces
---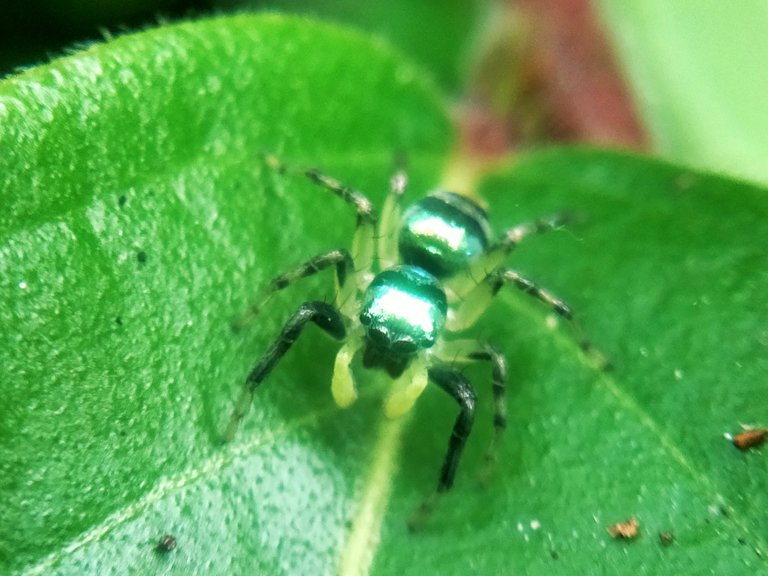 ©2021 ORIGINAL PHOTO By @adi.pisces
---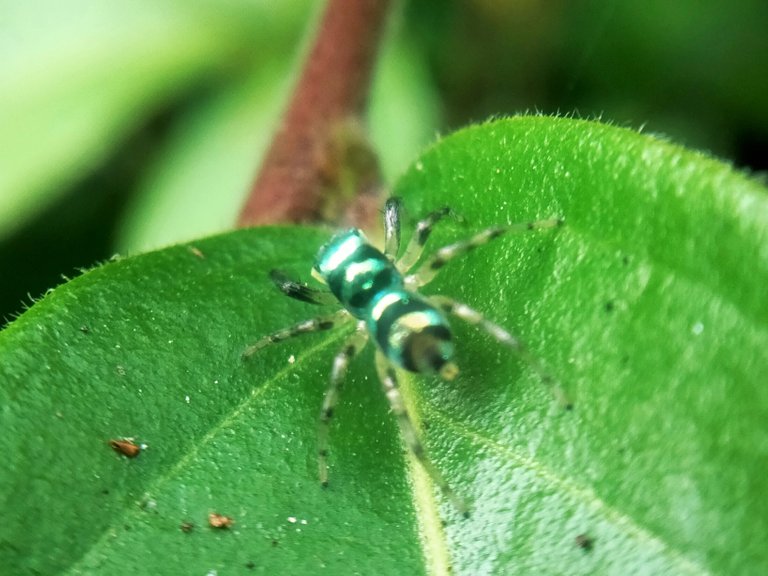 ©2021 ORIGINAL PHOTO By @adi.pisces
---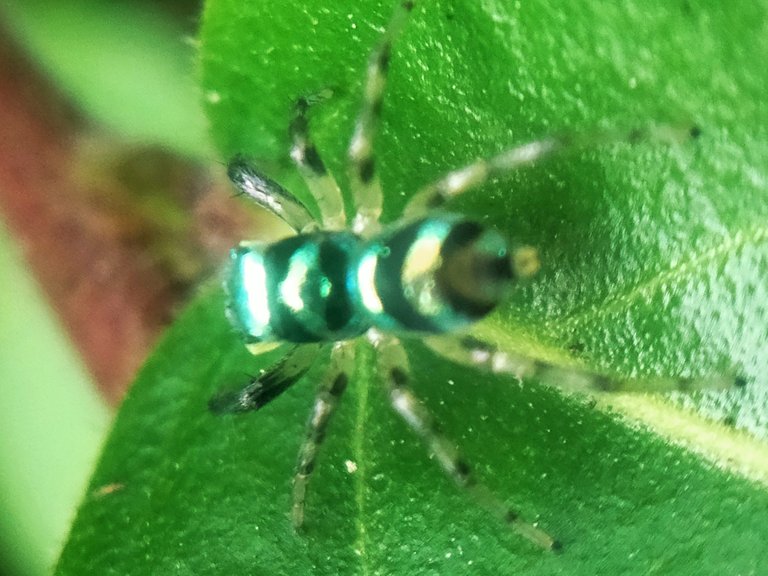 ©2021 ORIGINAL PHOTO By @adi.pisces
---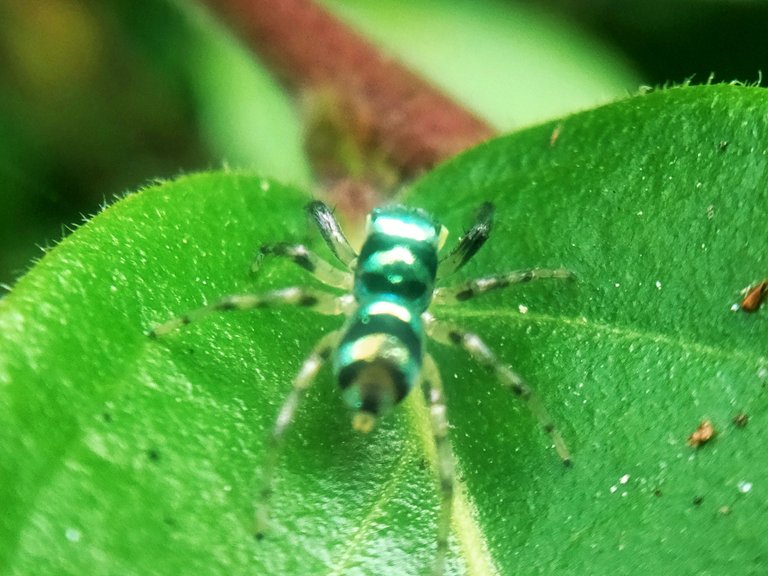 ©2021 ORIGINAL PHOTO By @adi.pisces
---
| Photo Taken | Smartphone |
| --- | --- |
| Category | Photography |
| Location | North Aceh - Indonesia |
| Photografer | @adi.pisces |
---