REDFISH RALLY 500 CURATION CHALLENGE - Week 1, March 1, 2020. @mllg .

Ready to start the rally 500. I've already started the engines.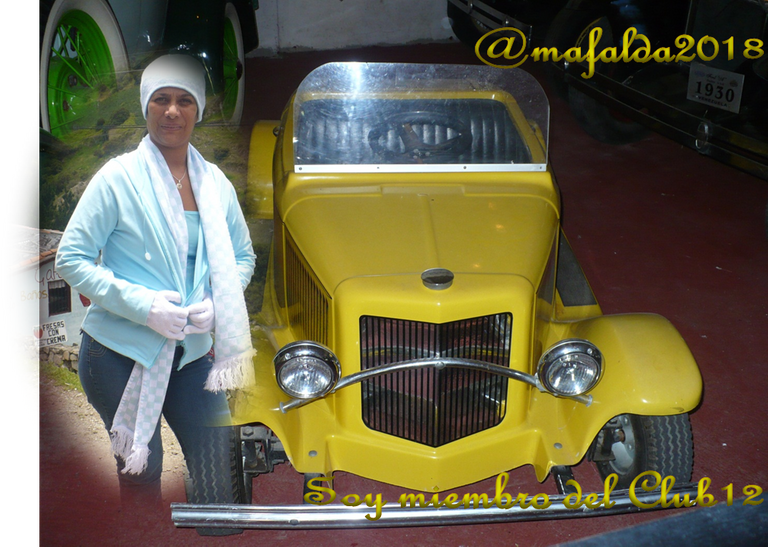 Venezuela Theme Park at Antier, Merida, Venezuela. Vacation 2009. Photo of my property
It is a joy to participate in the healing challenge of the Redfish Rally 500. Greetings to the contestants : @bradleyarrow, @free thinking, @mllg, @parchi-guaya, @seadbeady and @yeceniacarolina.
Friends of Rally 500, you may not know this user. I've been following her for a long time and I know she's a great writer.
@mllg joined the platform in September 2017. She is a teacher and a specialist in NLP. In her publications she captures her experiences through stories, cooking, poems and beautiful photographs.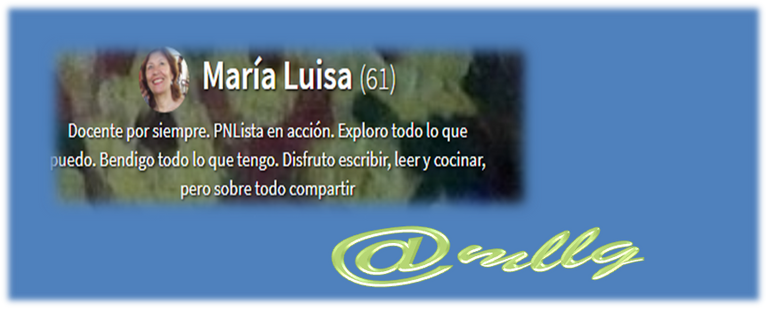 Image from @mllg blog (she authorized me to take information and images from her blog)
I invite you to follow her.
In this opportunity I invite you to read his publication entitled "Why am I still here", here is the link:
https://steemit.com/ocdsteemimpact/@mllg/why-am-i-still-here-initiative-eng-esp-por-que-aun-estoy-aqui
This is an initiative of the user @theycallmedan. Where he asks to expose the motivation that guides and drives us to continue in Steemit.
I chose this publication because I share his opinion that in this immense sea that is Steemit, communities are extremely important. They form virtual families that make you feel motivated to keep going. A virtual hug, a word of encouragement and support makes it worthwhile to stay at Steemit.
I like when my friend @mllg says: "Steemit is a way of life".
"The virtual world of Steemit" as @mllg calls it, and huge sea as I conceive it, is too difficult for little fishes like us. This is why the bonds of friendship between the communities serve us as a lifeline.
Like the friend @mllg, I have my hope in Steemit, and I know that it will withstand this storm. As Will Smith says, "I wake up every day believing that today will be a better day than yesterday.
Thanks to @steemterminal for this initiative that allows new users to grow. Until the next Redfish Rally order.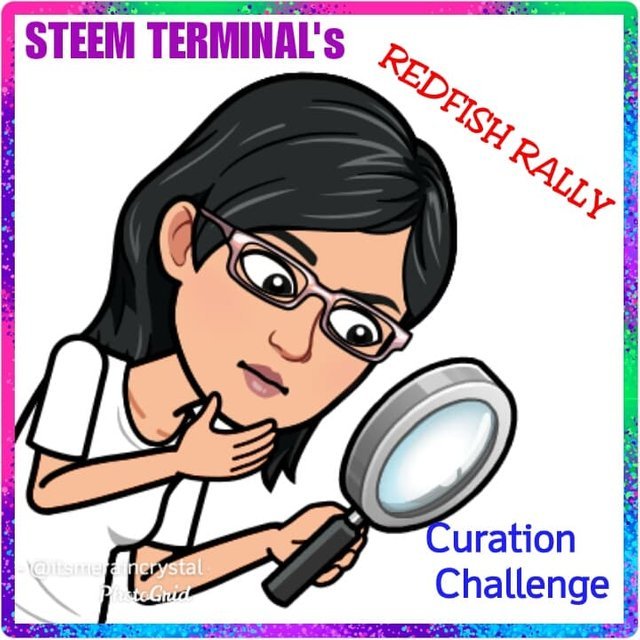 Fuente
Imagen tomada desde el concurso en el blog de en @steemterminal
---
---