In the silence....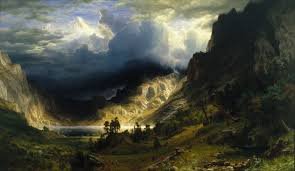 I am yours,
Each faint breath,
A gift,
My spirit, ebbing,
As, softly, my tides,
Wash, upon the shores,
Of ancient creation,
All the peoples of the world,
Are gathered within a valley,
The commanding mountain peaks,
High above them,
Uncountable voices shouting,
Straining, to be understood,
Chaotic sea of screams, as each man,
Tries his voice, against the rest,
Approaching, from above, a cloud,
From mountain, silhouetted majesty,
A face within, of terrible power, takes form,
And the sky, turns black, as coal,
Your voice, a deep sound,
Alive, powerful, resonant,
The commanding, mountain peaks,
A humble audience, to Your glory,
The spoken words, a name,
I Am... and so, you are,
The foundation of the Earth,
Quakes in fear, at the sound,
Everyone is silent now,
And so, I am, Silent,
For, I Am, speaks,
And in my silence,
I am Yours.
-Original poem, by Jonathan Caleb Williams @badseedalchemist.