Food for Thought

Knowledge is power. Power is liberating. Liberation is the ground on which the pursuit of happiness is built, and success is the goal of it's end-game.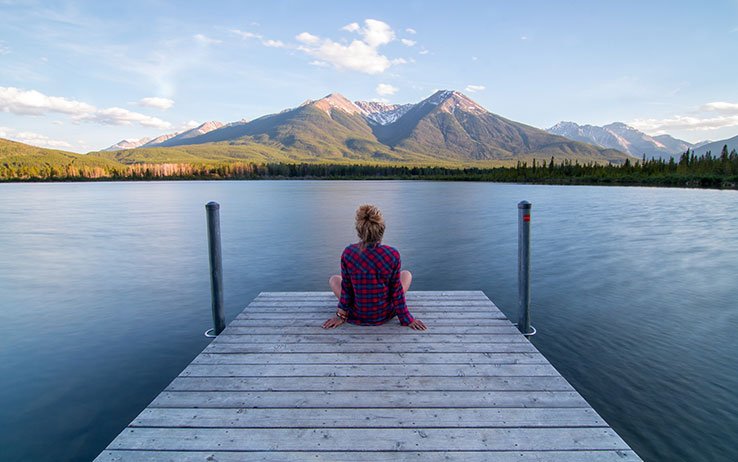 Each one of us...
...is unique. We each have our own life experiences and personality. We each have our own emotions and desires. The combination of these things make up the skill-sets that we possess and they sculpt the way that we experience life. They are also the tinting on the glass that we look through, when information passes through the portal between our external world to each of our unique internal worlds.
We stand, on a pier, above the infinite universe and drink in the world through our unique perceptions. This diversity, is what gives our individual lives their meaning and purpose. As we stand there, the stellar winds activate our senses. We set our goals, and we prepare for our plunge. We do this, and we do it better every day, but how do we keep getting better? How do we perfect this art, of bettering ourselves?
We learn, and we keep learning. We take our newfound knowledge, and we use it to adapt. Each day, we peer off of the proverbial abyss. We know that we will jump, but how far will we make it? What is our desired end-result? Why are we here, and why do we keep jumping?
Because we are learning how to fly!
That, is one of the reasons why it is important to read and engage with others.
As I said before, we each have our own tinting to our own portal. Each one of us is a learning machine with his/her own perspective that has trillions of tiny variables. The unique qualities that make you, YOU, are valuable to each of us, other, learning machines. There will never be enough time in the day to experience everything that everyone else in the world has experienced that day. Much less, the thousands of years of generations before them and ourselves!
Through reading, we get to learn and experience things that we, otherwise, never would. We get to taste the sweet flavors of other perspectives, that have been cranked through the paradigms of many other people. This means, that even though we did not learn and experience all of the things that they did, we can still use their knowledge to adapt ourselves. We can fit it on us like armor for the days that we fall, and we can use it as the feathers for our wings as we learn how to fly!
So, spend a little time engaging and reading the knowledge of others today, because we learn to fly TOGETHER!
"A cord of many is stronger than just one..."
-Article by Jonathan Caleb Williams @badseedalchemist
---
---