Hi, STEEM community. I have decided to post pieces of this original music as I create it. This is phase two of creating this synth type song. It is one of my very first creations using the free application on Windows, called LMMS. The program is similar to Fruity Loops, but it's free and you can get it on GitHub.
Here, is what the LMMS interface looks like, from scratch: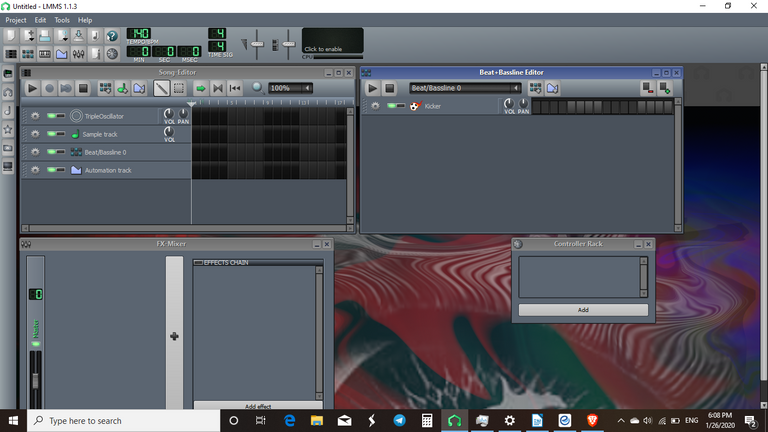 I figure, that I might as well take those of you who are interested on a journey as this music takes form. There are no outside instruments, it is completely created with my HP Windows laptop and my own musically mad brain. I worked on it a little yesterday, and now made some changes and additions this afternoon.
The synth only had about three or four instruments on it's track yesterday. It still only has five instruments, today, but I have created fourteen completely different sounds from those five instruments! I did this by playing with their sound waves and various effects.
It takes a while to do this, but here is what the project looks like in the program: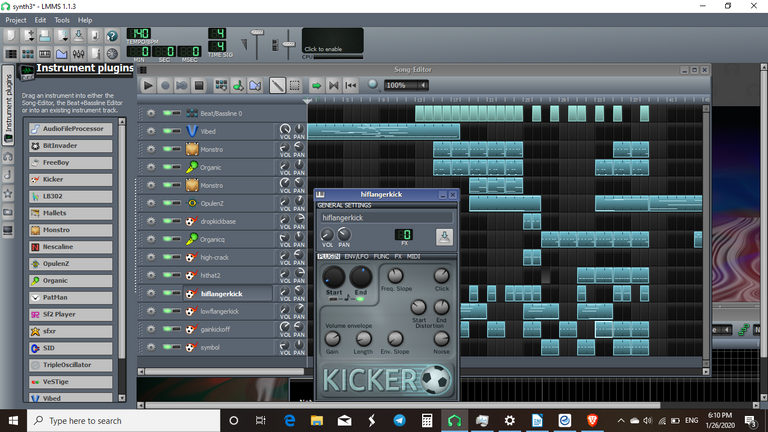 Hope that you enjoy the sound, of Acceleration (Phase II) -by Jonathan Caleb Williams @badseedalchemist