New picks for the collection

A few years back I realised I had acquired a load of different plectrums (or picks or plectra) from various places. I only tend to use a few different ones, but I thought the others looked good stuck along the edges of my shelves above the desk. Since then I have gained lots more by buying them, picking them up at guitar shows and some nice people have sent me some from all over the world (see previous posts). When I went to my first Steemfest @paolobeneforti brought me some from Italy!
I have since found there are lots of collectors out there. Some want picks used by famous players, but if you cannot get those at gigs they tend to be expensive to buy. I just like the different designs, including promotional ones. I now have over a hundred.
Recently someone told me about Pick Collectors Against Cancer. This is a fundraising project run by volunteers. They get some picks and other items from bands that they auction on their Facebook group. Those can go for serious money.
They also have items for sale on their site. I just bought a set that are raising money for Australian wildlife projects and they arrived today.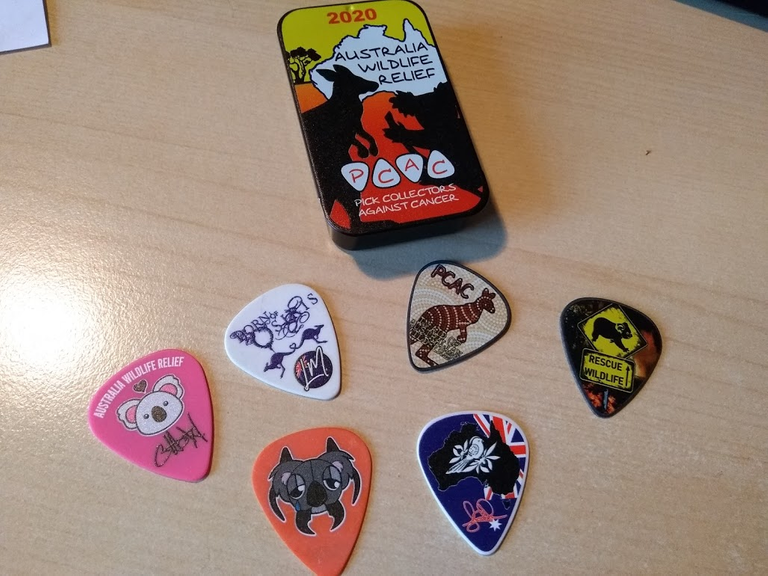 These have been designed by various people from bands like Alien Ant Farm and Stone Sour. They are all the same sort of picks from InTune. They came in a nice little tin.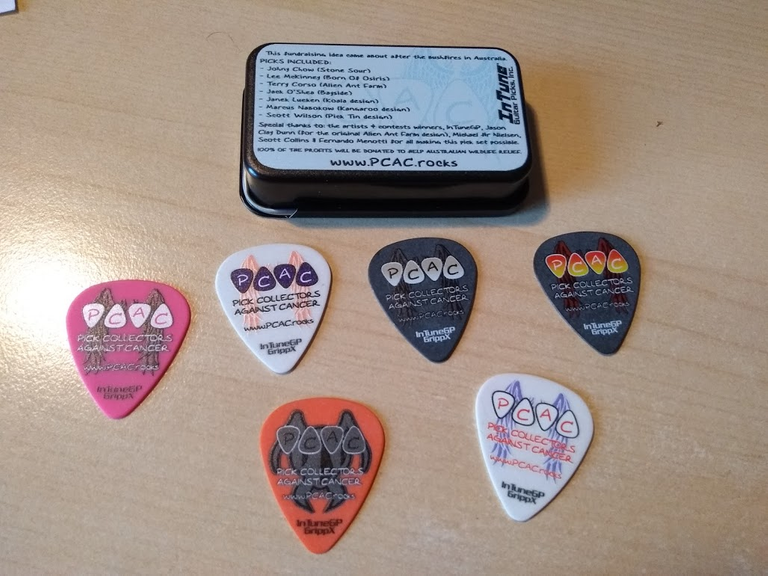 These will be added to my shelves. You can see I have had to put some on other parts as I run out of space.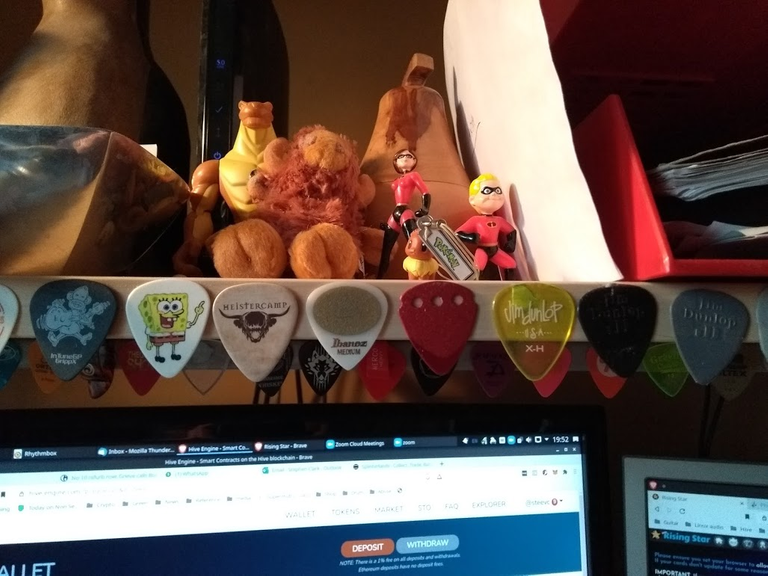 I am still open to swaps and other trades to increase my collection. I can pay HIVE for anything interesting and have a few spares I can send in return. One advantage of picks for collectors is that you can stick them to some paper and post at standard letter rate.
Rock on!
---
---