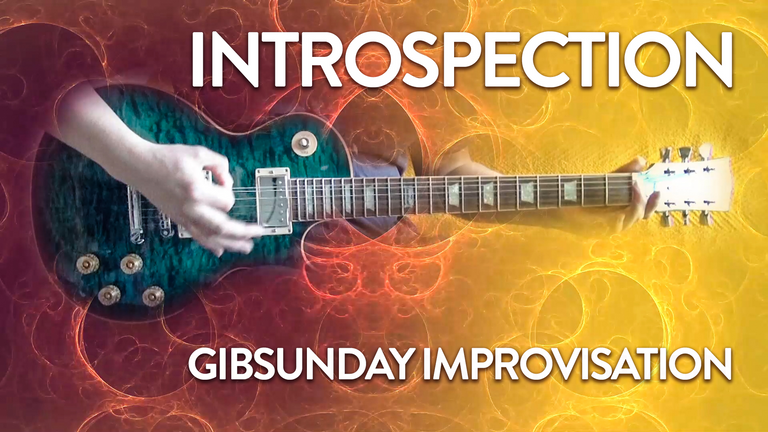 ---
Here is another installment of #gibsunday where you play something on a Gibson style guitar on Sunday. I almost missed this one but @steevc motivated me to get one done today.
I kept the beat simple on this one at a standard 4/4 120 bpm with the independent Slingerland kit by Toontrack. Once the drums were in place I played whatever came to mind at the time on my 120 year anniversary Les Paul. This thing is probably one of my fanciest guitars and gets very little play time (I am afraid to ding it accidentally). It has a perfect bookmatched curly maple top in an ocean blue burst color. The controls are pretty unique as well with each knob being a push pull that split the pickups and put them in parallel as well as in a direct signal without any eq. I didn't mess too much with them in this improvisation. Instead I sliced up the wav file and added different effects via Bias fx 2 (thanks for recommending it to me @gtown :-). This plugin is amazing and pretty much blows away all the other software guitar fx I've tried. I added a few clean ambient tones along with a sludgy grunge tone for the heavier chord parts.
Overall it turned out pretty good for a quick jam. I named it Introspection because it kind of reminds me of internal thoughts roiling around when you get some quiet time to yourself.
Thanks for listening :-)
---
▶️ 3Speak