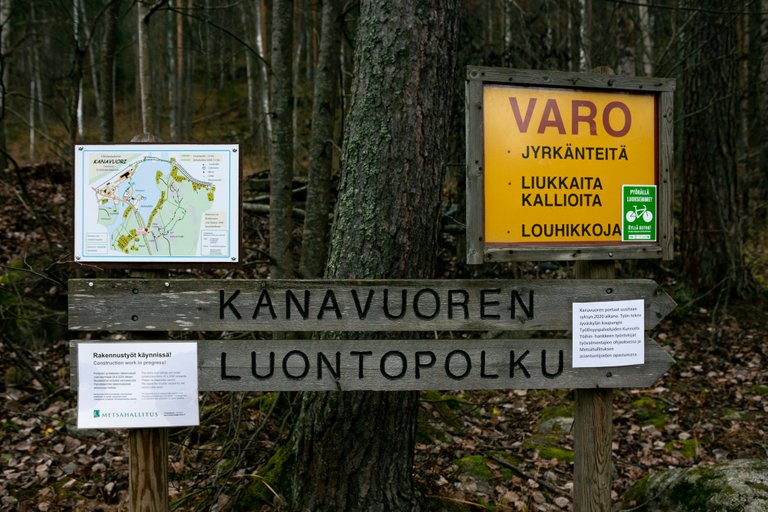 After several consecutive weekends in the country, I didn't quite want to let nature go as I came back to the city ahead of the school week. We headed off to a little hike along the way, climbing up something called the Chicken Mountain. I don't know where it got its name and I wouldn't really call it a mountain either, more like a hill, it's only 200 meters up to the top.
The weather was anything but beautiful, depressing really for someone who loves highlights and shadows, neither of which exist on a dull cloudy day. I know this is popular route but during mid day on a Monday and with weather like this, there were only a few people here.
I remember visiting here a few years back, but taking the faster route straight to the top, and now taking the longer route. I did not remember the view being this anticlimactic, 2/10, do not recommend. There are thousands of better places to visit in Finland. Other than a nice workout for about 4 kilometers, could have really done without this. The only viewpoint opens up towards a busy road with constant traffic, and especially this time of the year, the view is so so so depressing. It can be quite alright maybe when it's full winter when everything is shimmery white, or when the trees are at their most brilliant red and orange hues.
I so wish we can get snow soon, otherwise I may just have to go to the north.