Welcome to my Hebrew reading & language series.
Genesis 22:15-18
They are still on the mountain and Abraham again hears the voice of the angel of the Almighty.
"I have sworn by me, declares YHVH, because you have done this and have not withheld your son, your only son. I will surely bless you. And I will surely multiply your offspring as the stars of the heavens and as the sands on the edge of the sea. And your seed will possess the gate of their enemies and all nations of the earth will be blessed because you have obeyed my voice."
The story continues next week as we learn about Abraham's brother Nahor...
---
Today's reading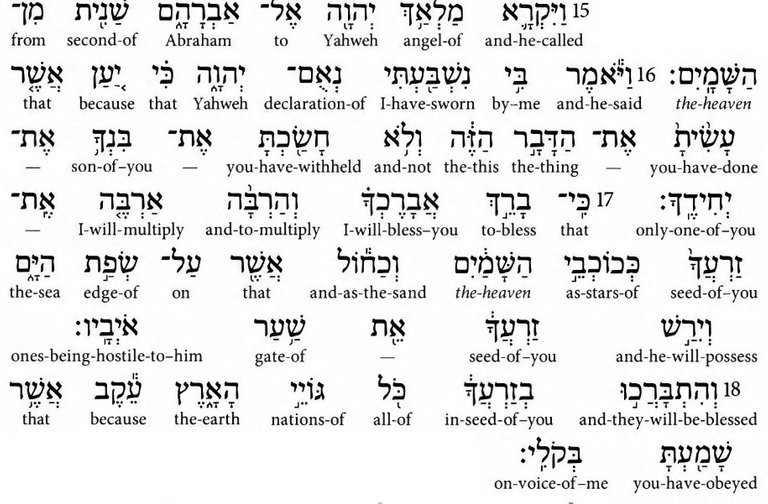 Info on each letter starting at the beginning
If you are just starting, my lessons are all here starting at Alef, adding vowels (the dots and lines) as we go. I explain the meaning of each letter and its numerical value. Just go to my blog and scroll to the bottom or click here
Get your Hebrew Bible now!
Click here to obtain the book we are using. It is a free download or browser usable.
Thanks for reading.
Shabbat Shalom