Welcome to my Hebrew reading & language series.
Genesis 21:9-11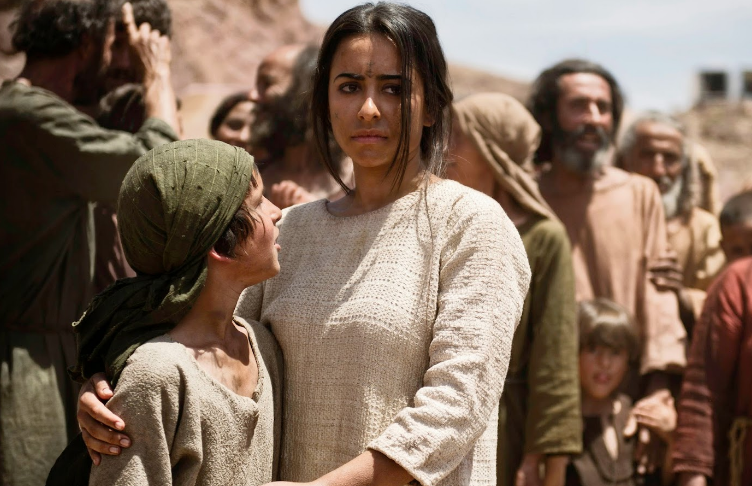 Hagar and Ishael source
Sarah looks at her stepson Ishmael and cannot stand to see him and his mother around the camp any longer. She tell Abraham to send them away!
Abraham has feels very bad for them and does not want to send them away. His son Ismael has been there since his birth. He doesn't know how he could do that.
The story continues next week as Abraham is told to listen to his wife...
Thank you for visiting! Read with me as we unfold the story of Abraham, Isaac and Jacob. We are back to watching portions of relative movie clips too.
---
Today's reading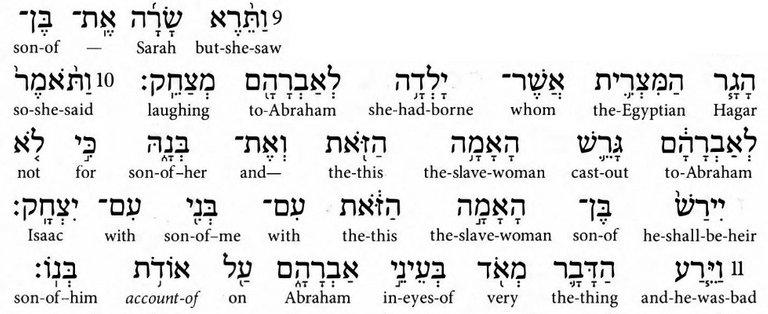 Here is the video link.
Please have a look and read with me in Hebrew.
Info on each letter starting at the beginning
If you are just starting, my lessons are all here starting at Alef, adding vowels (the dots and lines) as we go. I explain the meaning of each letter and its numerical value. Just go to my blog and scroll to the bottom or click here
Get your Hebrew Bible now!
Click here to obtain the book we are using. It is a free download or browser usable.
Thanks for watching.
Shabbat Shalom