Welcome to my Hebrew reading & language series.
Genesis 20:8-10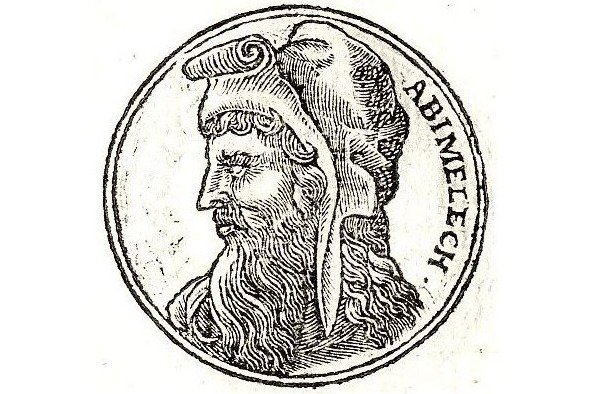 Abimelech source
Abimelech woke up early the next morning and told all his servants about the dream. He then went to Abraham to tell him how he felt about his deception.
He asked Abraham about it, saying "What have you done to us, and what have I ever done to you that you have brought this upon me and upon my kingdom?"
The story continues next week as Abraham explains his actions.
Thank you for visiting! Read with me as we unfold the story of Abimelech. The Hebrew film has skipped this entire chapter so it is just me this week.
---
Today's reading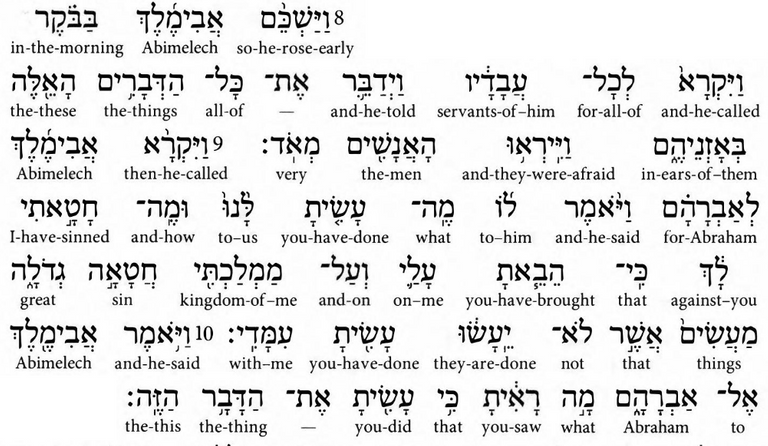 Here is the video link.
Please have a look and read with me in Hebrew.
Info on each letter starting at the beginning
If you are just starting, my lessons are all here starting at Alef, adding vowels (the dots and lines) as we go. I explain the meaning of each letter and its numerical value. Just go to my blog and scroll to the bottom or click here
Get your Hebrew Bible now!
Click here to obtain the book we are using. It is a free download or browser usable.
Thanks for watching.
Shabbat Shalom