Welcome to my Hebrew reading & language series.
Genesis 20:4-7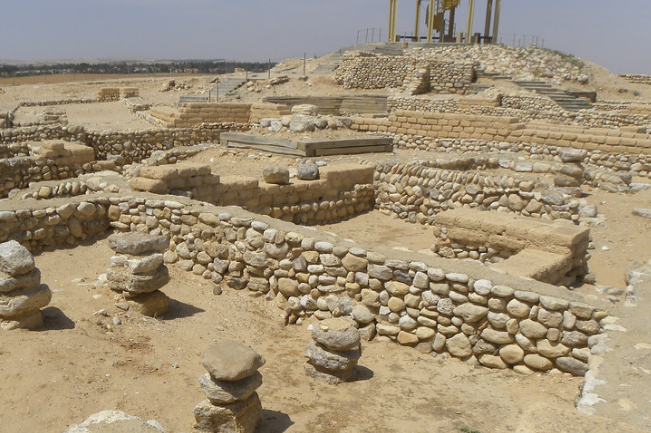 Site at Gerar source
Abimelech is still in a dialog with the Creator in a dream. He begs for mercy saying, "But the man told me that this woman was his sister and she confirmed that he was her brother. How am I to blame for this?"
God responded that he knows the integrity of his heart and has kept him at a distance so that he would not sin. He did not let Abimelech even touch her. Then YHVH told him to return Sarah to Abraham, and he will pray for you and you will live. But if you do not return her, then you and all of yours will die.
The story continues next week as we see if Abimelech does the right thing.
Thank you for visiting! Read with me as we unfold the story of Abimelech. The Hebrew film has skipped this entire chapter so it is just me this week.
---
Today's reading
Here is the video link.
Please have a look and read with me in Hebrew.
Info on each letter starting at the beginning
If you are just starting, my lessons are all here starting at Alef, adding vowels (the dots and lines) as we go. I explain the meaning of each letter and its numerical value. Just go to my blog and scroll to the bottom or click here
Get your Hebrew Bible now!
Click here to obtain the book we are using. It is a free download or browser usable.
Thanks for watching.
Shabbat Shalom