Welcome to my Hebrew reading & language series.
Genesis 19:12-14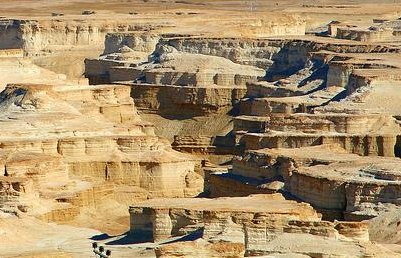 Not a small town source
The angels told Lot to take his wife, daughters and sons in law out of the city. They explained that YHVH had sent them to destroy the place.
Lot went to speak to his family, and the men who were engaged to his daughters thought he was joking. . .
This is the first mention of any kind of joke or even the word "joking" that I have seen in Hebrew thus far. The chosen photo for this week is a picture of Sodom as it stands today. If you want to see more pictures, search: purest sulfur ever found sodom
The story continues next week as we read on...
Thank you for visiting! Read with me as we unfold the story of Sodom as Lot entertains visitors. We also have a short clip from the Hebrew film dubbed in English. Click the video link below.
---
Today's reading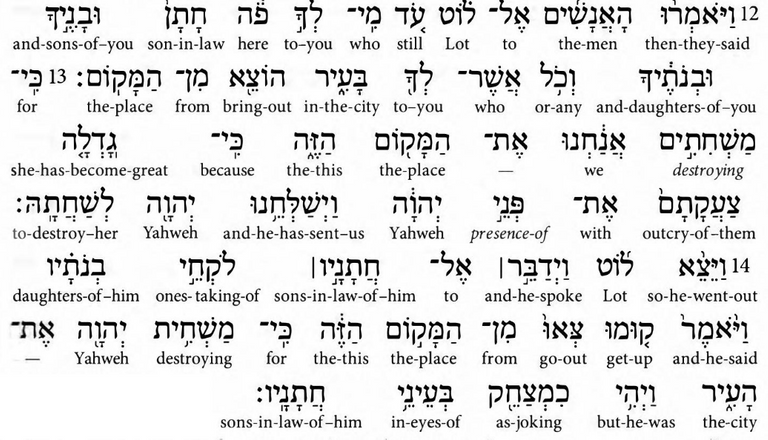 Here is the video link.
Please have a look and read with me in Hebrew.
Info on each letter starting at the beginning
If you are just starting, my lessons are all here starting at Alef, adding vowels (the dots and lines) as we go. I explain the meaning of each letter and its numerical value. Just go to my blog and scroll to the bottom or click here
Get your Hebrew Bible now!
Click here to obtain the book we are using. It is a free download or browser usable.
Thanks for watching.
Shabbat Shalom