So week two and I lost a little more weight. For the most part I've been sticking to my diet. My hometown team the Buffalo Bills are in the NFL playoffs this year and I've been making my one cheat day per week on the day or evening they play. This works out fairly well but they've been playing Saturday night games, so I've been cheating on Saturday night, then having the big Sunday meal with the family the following day. This is killing my diet. Sunday is my usual cheat day!
So last week I lost an entire 1 pound! Yes, the fats just melting off. I'm now at 299 lbs. I suppose at a pound a week I'd be under 250 pounds by the end of the year, but I know I'm better than that. Right after Super Bowl Sunday I'm going hardcore dieting for a little bit and shredding some of this weight.
Technically I've already lost about 10 pounds and I fit back into a couple pairs of my pants. That's a relief. My ring finger ring fits back on my ring finger and I no longer have to wear it as a pinky ring. That's bad when your fingers start getting fat. These are the signs! 🤣
Honestly, there is always a reason to cheat and outside of those cheat days I really have to stick to my guns. This morning I had to drive my father for cataract surgery and on the way home we passed my favorite donut shop, Paula's Donuts. If you're ever in the Buffalo NY area and you see one of these places you want to stop! (Thank me later). Their donuts are sooooo good. I was tired and hungry and thought about bringing donuts home for the family but stayed true to my diet and resisted the temptation.... IT WAS REALLY HARD and I've regretted it all day 😋 I'm proud of the fact that I refrained though. You have to draw the line somewhere. I did indulge in a couple fried eggs when I got home. Had to be healthier than those massive donuts covered in chocolate and filled with vanilla creme! Ummmm Donuts!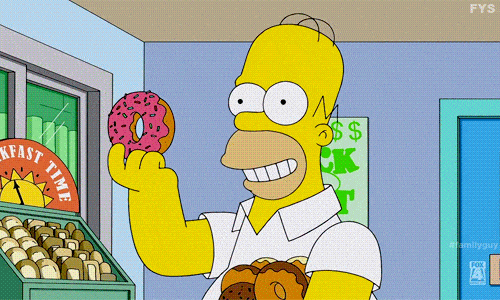 I can't believe 10 lbs has made that much difference in my back pain, but that's been A LOT better! It could be my new home office set up too. My old desk was very uncomfortable and the new set up seems much better for my posture. Regardless, I think I need to start doing some light cardio on the treadmill. It's currently covered with all our Christmas stuff so I'll clear that off tomorrow and at least start doing some vigorous walking on the treadmill. Diet without any type of cardio or exercise just doesn't cut it in my book. I need the exercise to cut some of those calories and help melt away that fat. With my lower back feeling better I know longer have an excuse to avoid it any longer.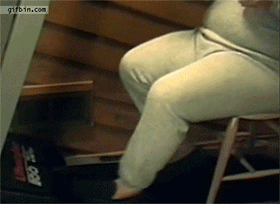 The good news is I'm under 300 lbs just scraping by at 299 lbs 😕 A little over 10 pounds lost in total two weeks into this thing. I'll start exercise this week now that my back is feeling better. We have another playoff game this Sunday so I'm sticking to diet between now and then hopefully I can lose a couple more pounds before Sunday. Between now and the Super if I can lose anything I'll be happy AS LONG AS I DON'T GAIN. Oh and I gave up drinking alcohol except for game day! So once this playoff season is over, those alcohol calories are gone too.
So that's where I'm at. Under 300 lbs and happy. Starting to exercise. No alcohol till game day and just trying to lose a couple pounds a week till after the playoffs!