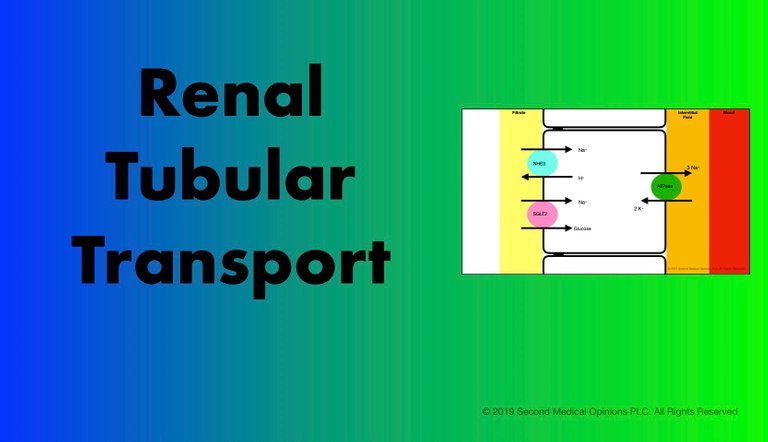 This post is showing the neutral aminoacid transport.
In the basolateral membrane:
The Na/K ATPase, which brings 2 potassium ions into the cell and releases 3 sodium ions into the interstitial space.
The LAT2, large neutral amino acid transporter, works as an amino acid exchanger.
The TAT1, aromatic amino acid transporter, which transports these amino acids out of the cell.
In the apical membrane:
The SIT1 cotransporter with sodium which brings in mainly proline.
The PAT2 cotransporter with a proton which brings in proline, alanine and glycine.
The ASTC2 antiporter which exchanges neutral aminoacids while transporting sodium into the tubular lumen.
The B0AT1 cotransporter which brings in a sodium and a neutral amino acid.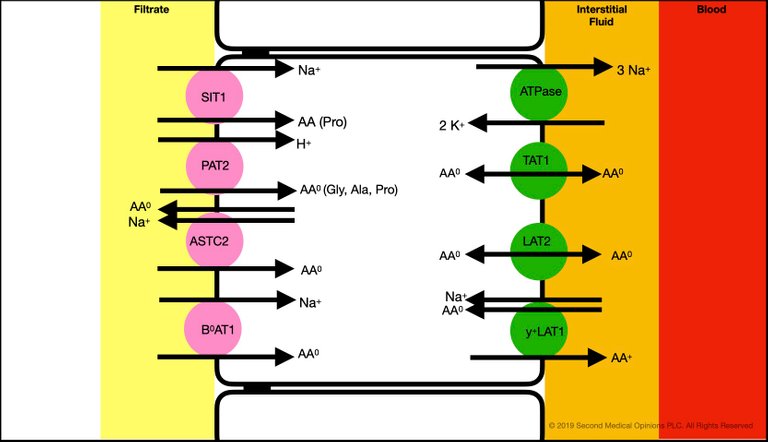 Previous Posts in this Series