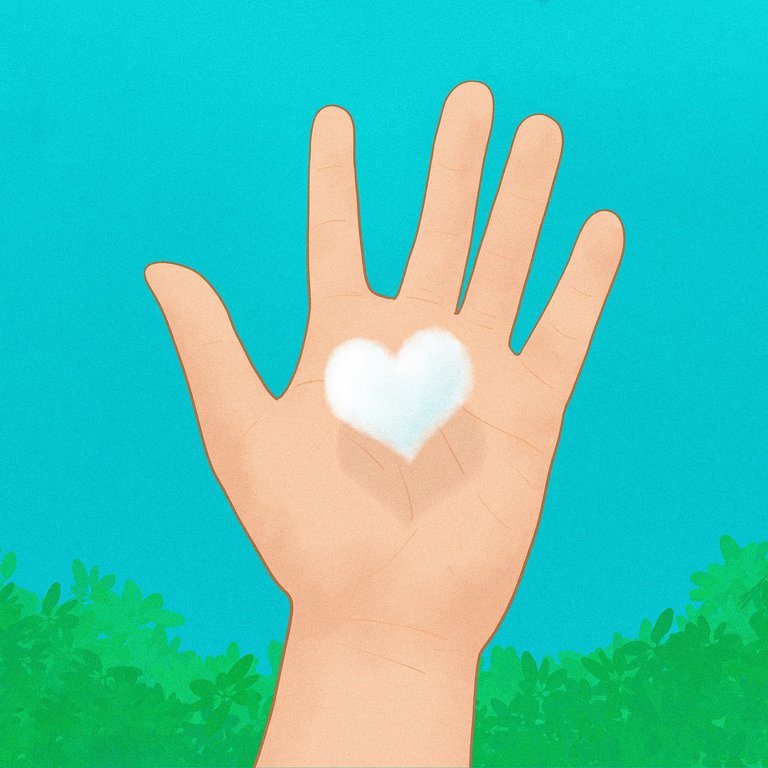 (image source)
Human touch releases oxytocin, which increases dopamine and serotonin release. I have been thinking about this recently amidst this year's public health discussions.
They call oxytocin the "bonding hormone."
Mental health is very important.
I hope we have our eye on the possible ramifications of engaging in less everyday human touch: hugging, shaking hands, etc.
I am not speaking against social distancing necessarily, but as a non-doctor and non-health-professional, I am highlighting our need to incorporate a broad awareness of full human health when we discuss our best plans of action for social wellness.
Dignity Health's 2018 article "Facts About Touch: How Human Contact Affects Your Health and Relationships" goes into this deeper.
"Hugging and other forms of nonsexual touching cause your brain to release oxytocin, known as the "bonding hormone." This stimulates the release of other feel-good hormones, such as dopamine and serotonin, while reducing stress hormones, such as cortisol and norepinephrine. These neurochemical changes make you feel happier and less stressed. Research suggests that being touched can also lower your heart rate and blood pressure, lessen depression and anxiety, boost your immune system, and even relieve pain.
Simply put, being touched boosts your mental and physical wellness." (source link)
NPR also covered this in 2010:
https://www.npr.org/templates/story/story.php?storyId=128795325
I am not advocating for NPR or Dignity Health. There are plenty of views out there on this, and these are just two.
Regardless, I am surprised we do not hear more about things like oxytocin, vitamin D, quality sleep, etc. more often in the public discussion of wellness.
---
With much respect and curiosity,
@hjchilb