On a slight change of topic from what I normally, albeit infrequently post about. I thought id mention coffee, .. in particular, my twist on Bulletproof coffee.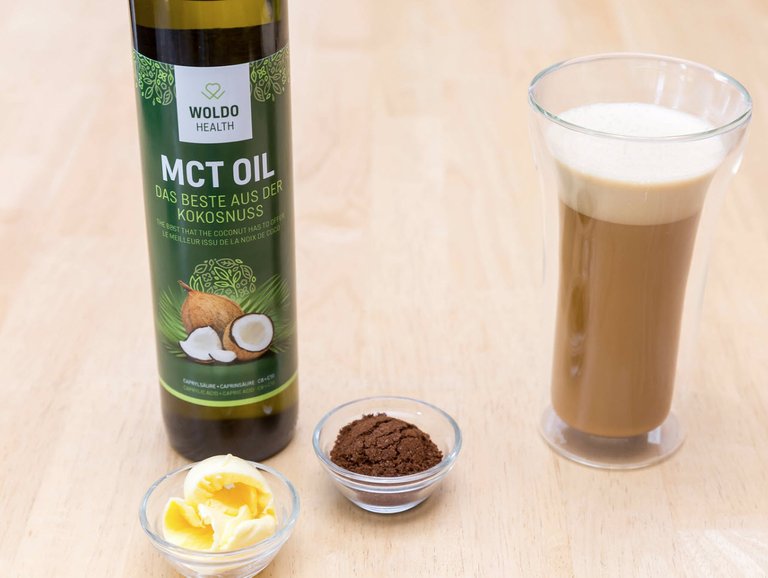 If you haven't heard of it, it was invented someone called Dave Asprey when he was out walking in the hills in some distant country and was given a drink by the locals which turned out was tea infused with Yak butter. He found it to serve as a real pick me up and revived his energy levels. If you want to know the details of his success in this area just google his name and there is a host of information on the subject. He formed a company and is still the owner of Bulletproof coffee which is an adaptation of black coffee blended with butter.
some people when they wake up feel like they can do without breakfast, .. me - I'm the opposite, ill have the eggs/toast/hash browns/beans, ... @slobberchops is a testament to this as we used to go for the Thursday special when we used to work together which consisted of an 8 item breakfast. which was a 'full English' as its known.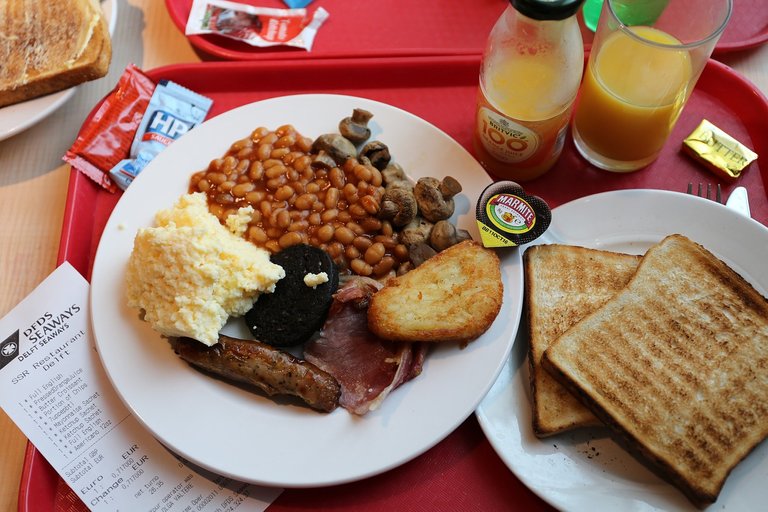 SOURCE
Last year I started with the intermittent fasting which meant no breakfast, .. it was difficult until I discovered bulletproof coffee, and then adapted it slightly to my own taste while keeping the basics .. now I have one of these either on the way to work or in the current situation of COVID, .. I have one just as I log on for the day at home in the morning.
here's the deal
MCT oil - medium-chain triglycerides, this is the part of the magic that keeps your brain fueled, ... there are good fats and there are bad fats, .. these are very good for you and are a purified form of coconut oil.
This is the one I use, .. nothing special just order from Amazon, I swap brands as they sometimes have it on their deals.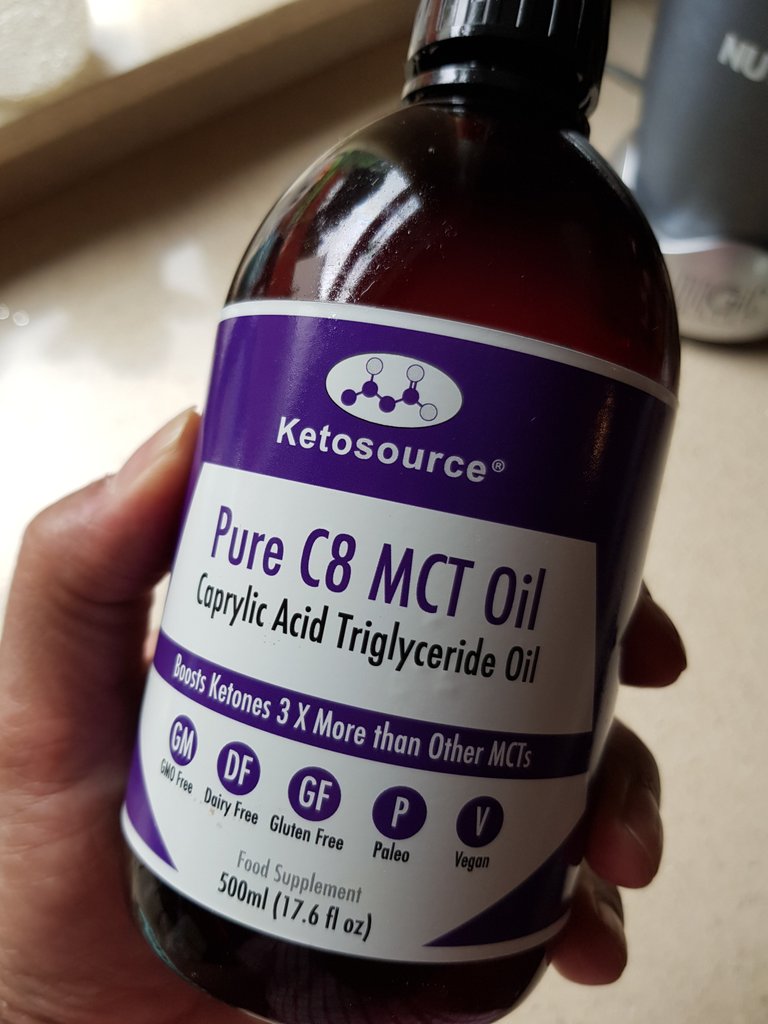 into the Nutrabullet pod.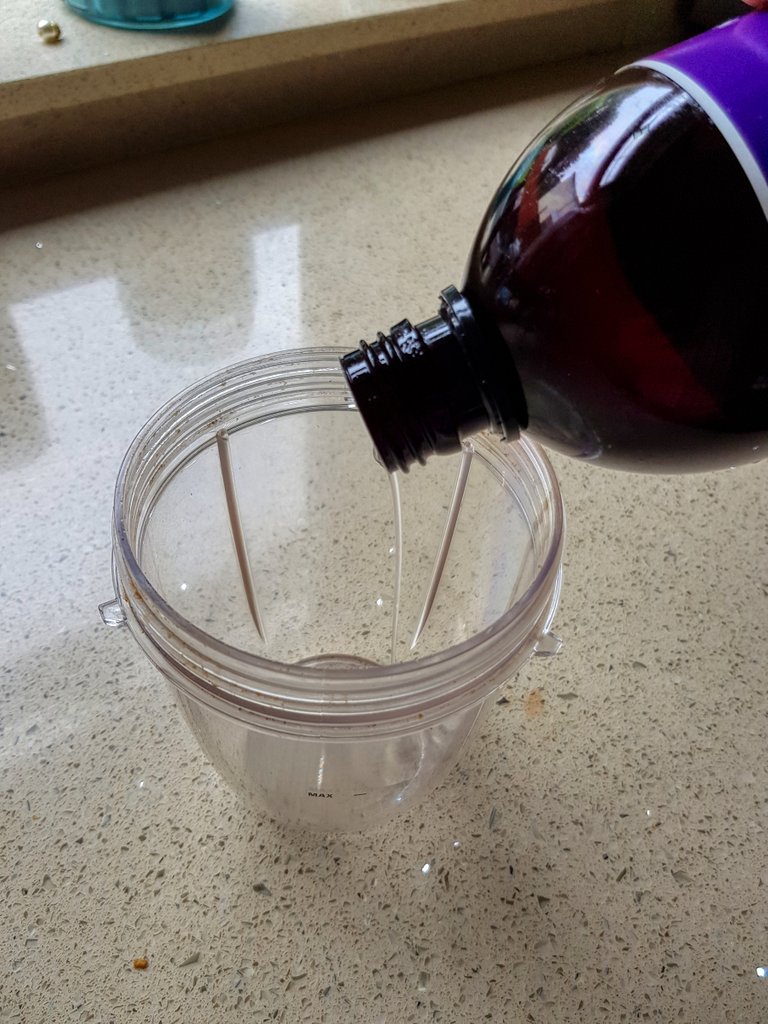 coconut oil - I use it instead of butter, 1 teaspoon.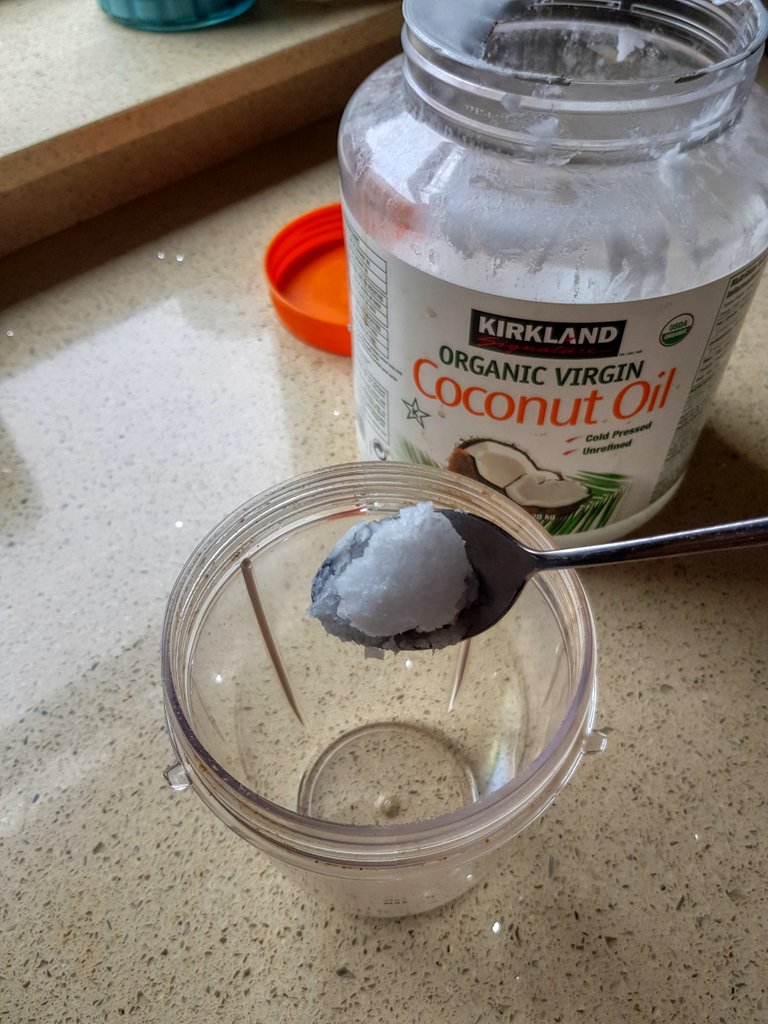 Cacao - (not cocoa),.... this stuff is a little bitter, don't be deceived by its looks, tastes nothing like Cadburys drinking chocolate or Hersheys if you were to have a spoonful, .. but in the coffee it makes it taste like a mocha. Cacao is made from the raw bean and is unprocessed so has the benefits of dark chocolate without the sugar.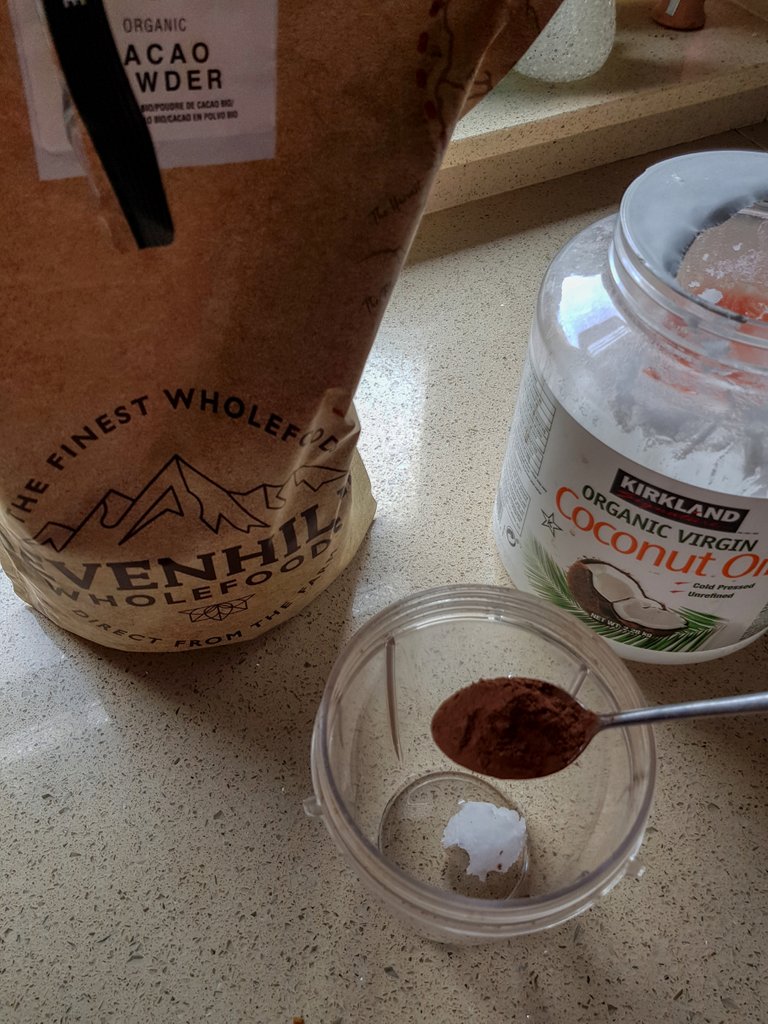 collagen - 1 teaspoon (its good for your joints and skin)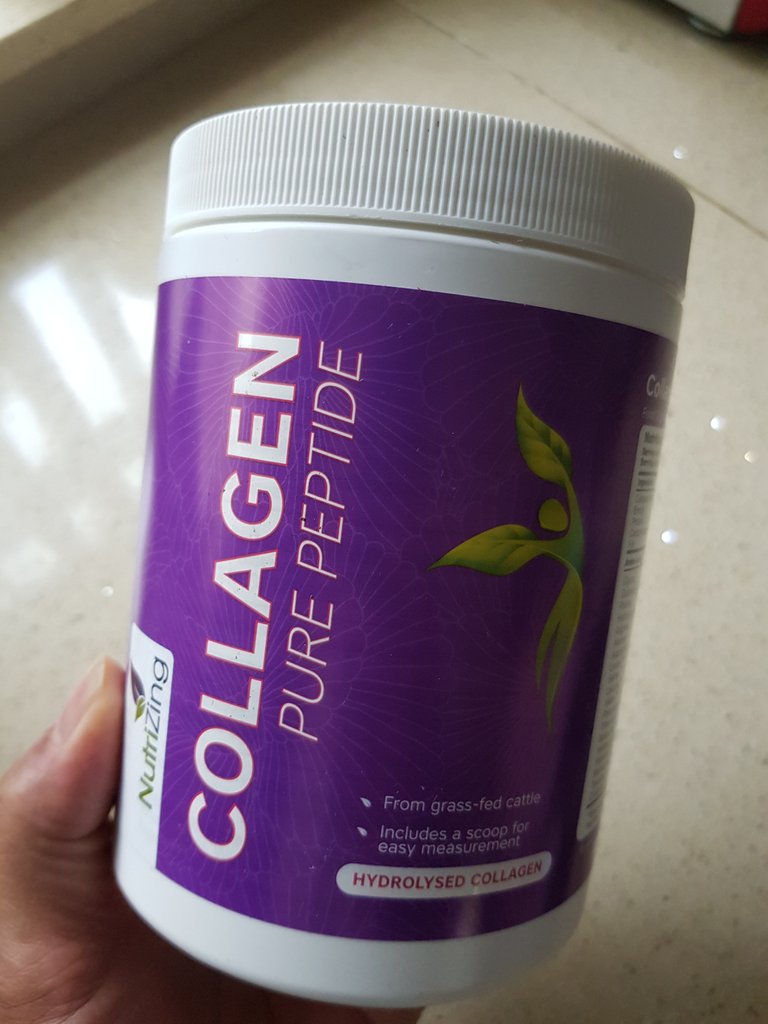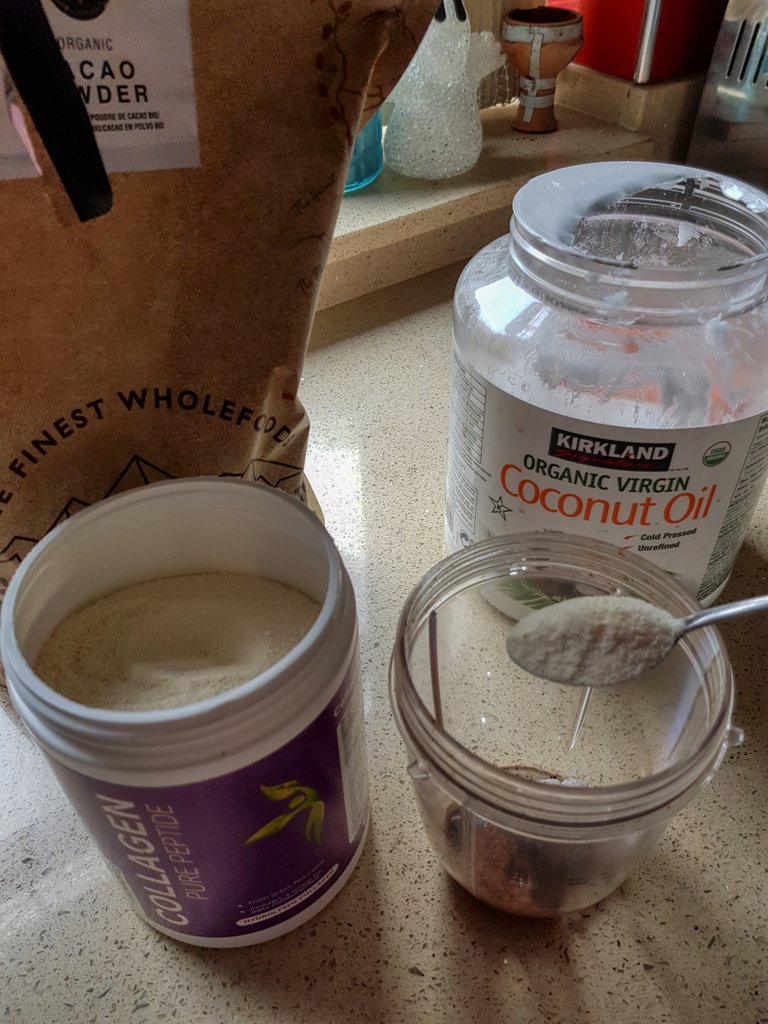 coffee - straight from the bean to the cup. (no reason why filter or instant coffee can't be used)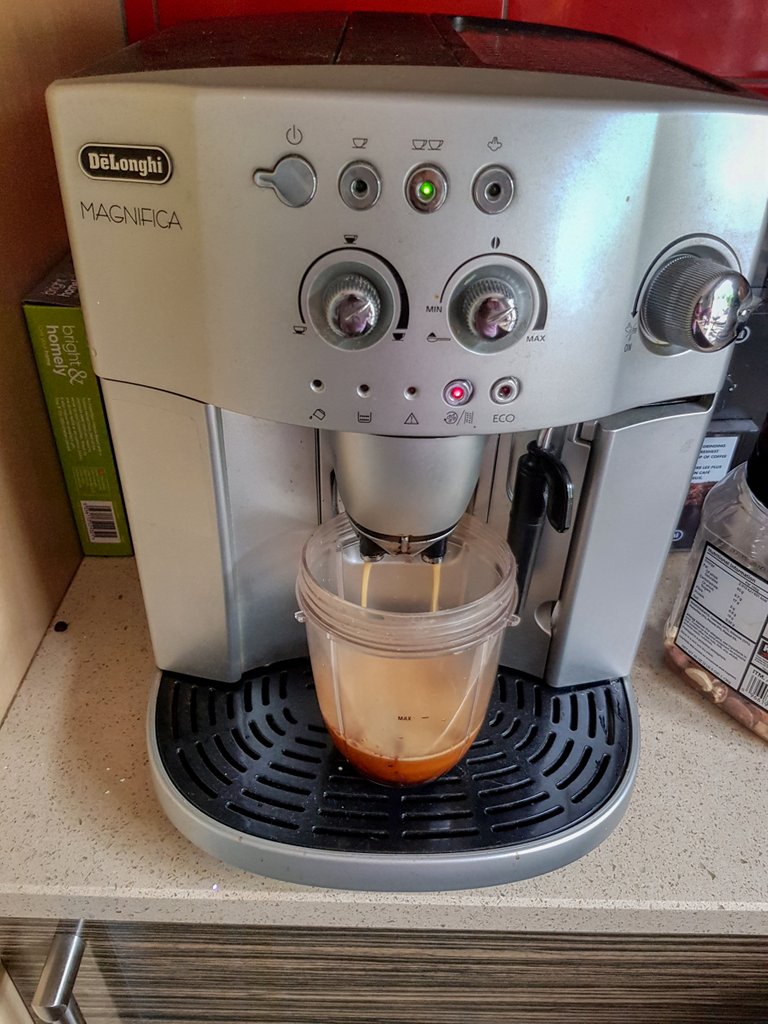 bang it all in the Nutrabullet, .... 10 seconds should do it, and then straight into a cup, ... it froths up quite a bit so it takes more than a cup, .. more like a mason jar as in the picture.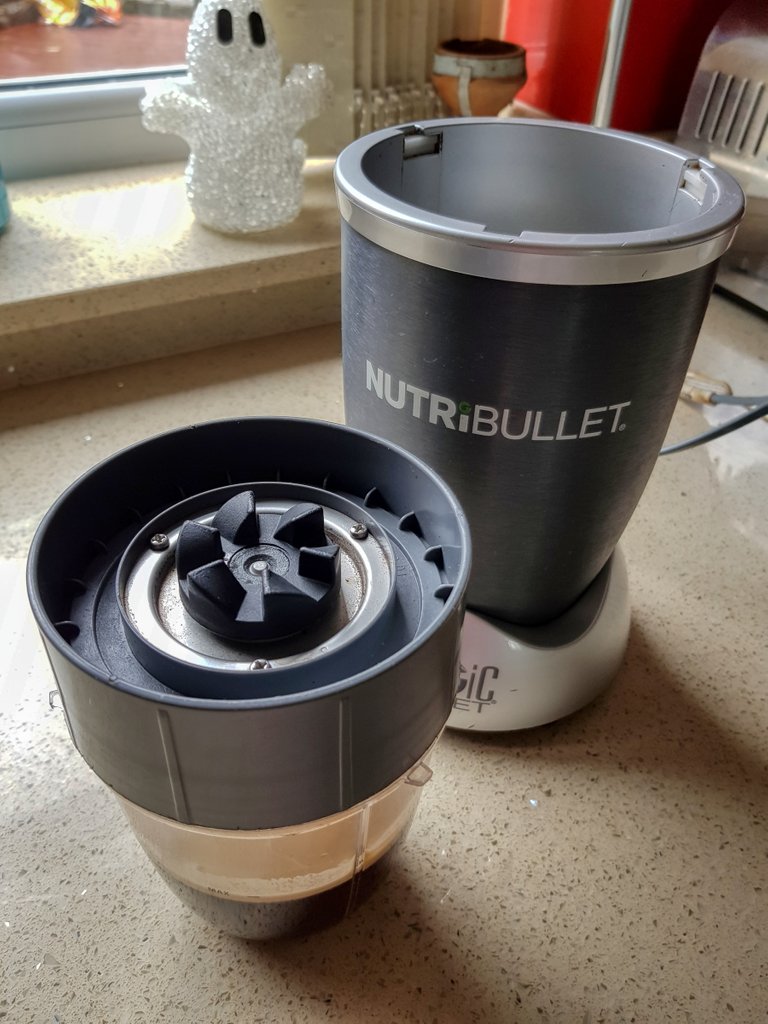 This tastes great and I don't feel at all like I need to eat after it, you might be thinking that id probably took in enough calories with the Coconut oil and MCT, and you'd be right to a point, but for me, its a lot better than the 8 item full English which is full of carbs and fats. This is quite light on the carbs.
My first meal is in the afternoon which I also try to keep light on the carbs and then a meal at night as per normal. I even started pushing my first meal further out into the afternoon as I didn't really feel so hungry still and so found that I was less hungry in the evening.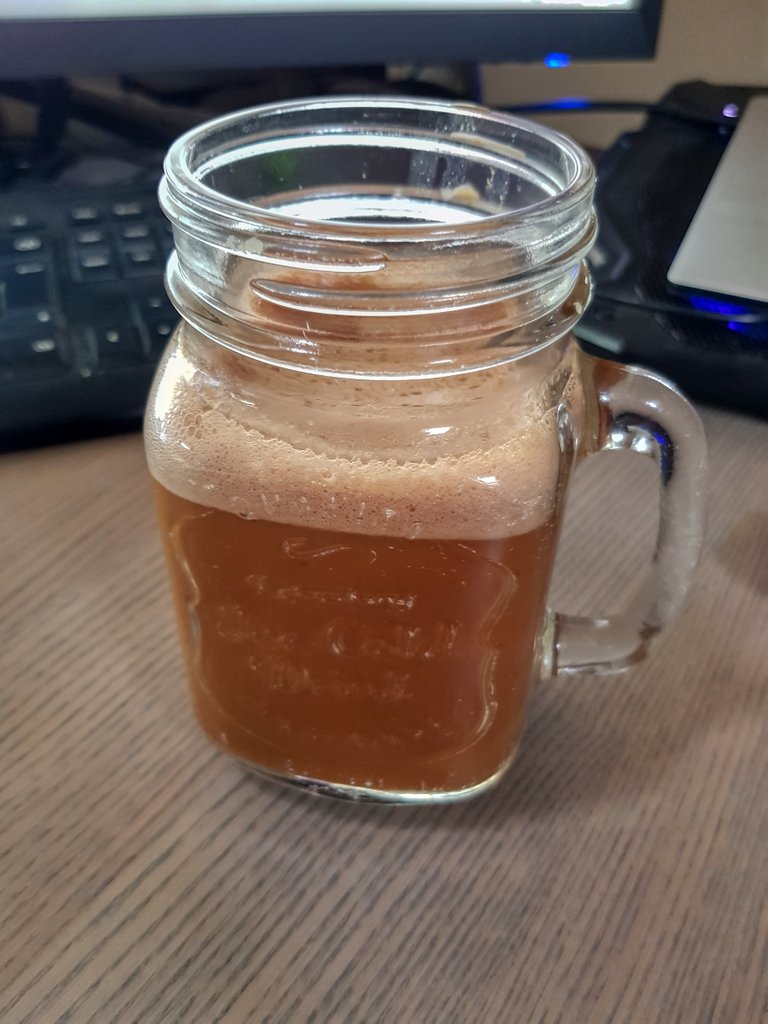 I lost 10 kilos this way and gym workouts were a lot more intense, but the main thing I found is that it's sustainable, unlike starvation type diets.
If you are like me and enjoy food but need to keep one eye on the scales, give it a go, you might find it is the thing that works for you rather than diets which leave u feeling hungry and depressed and so have limited life and the yoyo effect. Let me know what you think?
BTW it won't work if you have the bulletproof coffee and also wolf down an 8 item breakfast,.. goes without saying but thought id mention it.
id like to mention that all the above could also be done by banging the ingredients into a protein shaker with the coffee and giving it a ruddy good shake. I'm just a bit of a coffee and smoothie fiend, so I already had the coffee maker and bullet.
Also, I may now ask @katharsisdrill the inventor of my Goblin avatar to update to the new 2020 version of the dude, .. one with pecs and abs, .... the same nose though ;-)
all the best from, ... 'look at my guns' Goblin.