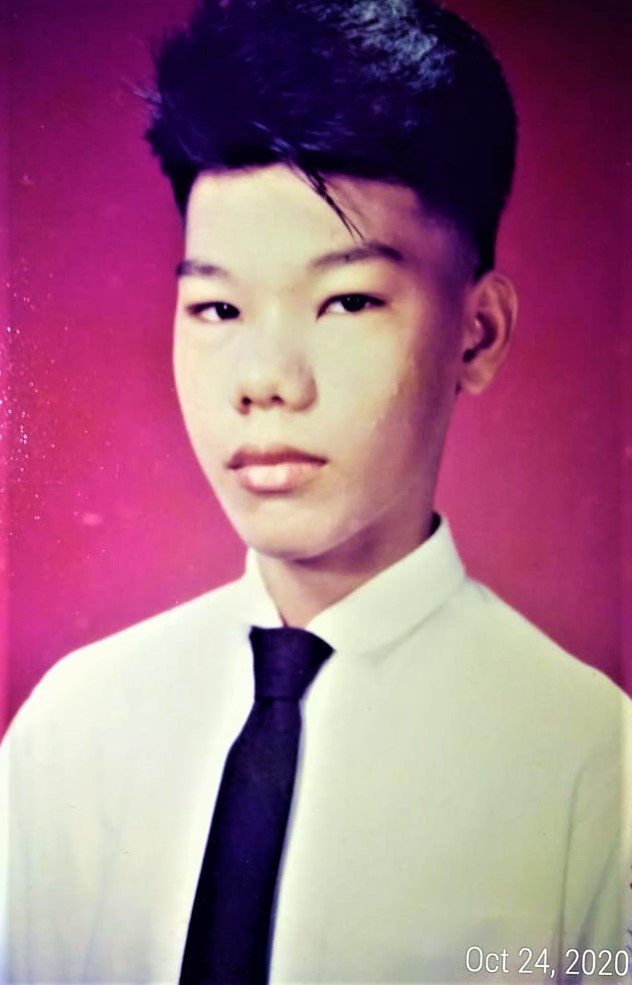 My Photo From 1994 A Few Months Before Middle School Graduation
I am already sick here because my eyelids are puffy due to edema but still I look good nonetheless as my bones are still not leaching out Calcium into my system.
Seven years later I went to dialysis where my Phosphorus levels had came unchecked and unmonitored because of financial constraints as I would refuse to get my laboratory tests done because I have to prioritize dialysis treatments.
And so my bones had gotten weaker and weaker until I had developed "Leontiasis Ossea" which made my appearance like in my Avatar not to mention my severe scoliosis that made it hard for me to sit for long even until now.
But my efforts to improve my bone health status is paying-off now thanks to my religious taking of "Cinacalcet" I now am getting the painless days that I deserve and I am so thankful about it Glory be to God.
What I Am Taking Everyday For My Bone Health Recovery Therapy
| My Cinacalcet 30 mg/tablet | My Vitamin D 10,000 IU/Capsule | My Calcium 600 mg/tablet | My Sevelamer Carbonate 800 mg/tablet | My Vitamin C 1000 mg/tablet |
| --- | --- | --- | --- | --- |
| | | | | |
I am continuing to take Calcium plus 10,000 IU of Vitamin D to help my bones absorb more Calcium to speed-up the recovery of my bones. It is working and I guess that i am doing the right thing because I had been improving little by little.
I also have to follow strict dieting and not eating forbidden foods plus I am taking my phosphate binder everytime I would eat so that I will not give my "Parathyroid Glands" no reason to get overactive and cause more chaos to my bone issues.
Anyway I will never take back or go back to my former appearance but what is important now is to live a painless life and to wipe-out my appetiteloss for good so that I can achieve the best well-being that I want to achieve.