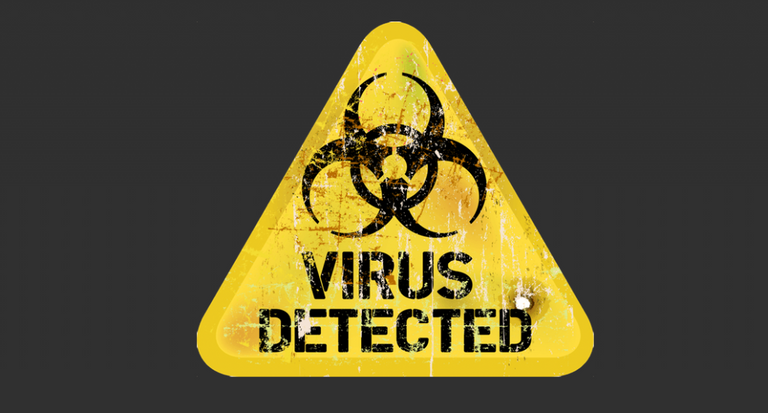 By Aaron Kesel
Chinese medics are purportedly uploading videos onto social media app Weibo chat, which are being deleted and funneled out of China. Medics are claiming that the Wuhan coronavirus is much worse than what the Chinese government is stating to the public; two videos state that an estimated 90,000 - 100,000 people are infected in just Wuhan alone.
The virus has now been detected in — China, Australia, Nepal, Malaysia, Vietnam, Singapore, Japan, South Korea, Taiwan, Thailand, France, Canada and the United States.
An unknown sobbing Chinese woman known only as Dr. Jinnhui – believed to work at the quarantined Wuhan hospital in China – claims the coronavirus is far worse than the Chinese government has said with 100,000 people infected. The woman adds a warning for everyone to stay indoors.
[do_widget id=text-48]
The woman can be heard stating the outbreak is hundreds of times worse than official figures coming out of China suggest.
The audio was shared by Chinese news outlet Global Himalaya, who claimed it was sent from a member of the medical staff in Wuhan.
In a translation verified by Anonymous Bites Back Asia team, a woman says:
I have been working all day long. Now I am off duty. I took off around 4pm, I have been crying my eyes out.
The infection is much more horrible than it's reported on TV.
There are so many cases. Doctors have estimated about 100,000 infected.
She explains there are just over 10 doctors who have treated "more than 100 infected people in just one day".
In a chilling prediction, the unnamed woman proclaims: "Many of them will not make it."
"The government didn't support us with medical supplies," she continues.
The patients were begging us desperately but we couldn't do anything.
They are dying right in front of our eyes.
Please take every measure to protect yourselves at home.
Don't ever trust the government. We are on our own now.
Another short video claims much of the same, with another alleged doctor posting his message to the world.
"Wuhan in reality, it's completely the opposite of what's said on tv. No one, no hospitals. no particular hospital. The hospitals are fully packed, the dead bodies have been lying there for days and no one is coming to collect them," the man says according to translation.
A third video with a Chinese conversation seen in the background seems to corroborate claims that the situation is much worse than what China is acknowledging. A voice message from medical staff alleged to be in Wuhan also mentions the 90,000 - 100,000 infected figure.
Multiple videos out of China have shown citizens falling over, and medical officials in hazmat suits removing dead bodies on a stretcher with a sheet covering them. Anons also compiled numerous videos coming out of China displaying dead being carried out, showing the death count is likely higher than what is being stated.
China is punishing everyone who posts this information to social media, and it has been hard for anyone to smuggle these videos outside of the country. On January 1, 2020, eight people were arrested in China for spreading rumors about this disease. A journalist shared a picture on Twitter allegedly showing that all staff at hospitals are forbidden to discuss any latest developments of the outbreak with family, relatives, and friends through email, phone calls, texts, WeChat, Weibo, or e-mail. This suggests that China is in fact trying to cover up something about the virus and that may just be the number infected in Wuhan.
A U.S. State Dept source who this writer has previously used before revealed that a secret meeting took place with Trump and U.S. Senators yesterday. In that meeting it was revealed that the virus is believed to be airborne and can remain on objects. Another reporter, Scott Wong, corroborated those claims.
Dr. Eric Feigl-Ding who taught for 15 years at Harvard and is a NYT-featured pharma whistleblower had this to say on Twitter:
The World Health Organization (WHO) has so far declined to call the outbreak a global health emergency, while the Center For Disease Control (CDC) has issued a level three warning (Avoid Nonessential Travel) with the U.S. State Department, advising the avoidance of China and specifically Wuhan.
Officially, according to the Chinese government, there are now an estimated 1,975 cases and 56 deaths in China alone at the time of this report. In addition, there are confirmed patients in at least 13 countries with several potential cases inside the United States and elsewhere, as this writer has been covering for The Mind Unleashed.
Symptoms include a fever, cough, shortness of breath, and breathing difficulties. However, according to Chinese state media, some are not experiencing any of these symptoms and are instead experiencing nausea, diarrhea, tiredness, bad concentration, headache, irregular heartbeat, chest pain, cornea inflammation, and muscular pains in the limbs, back, and waist.
Chinese President Xi Jinping said China was facing a "grave situation," warning the virus was accelerating. China has locked-down most provinces and the death toll has now risen to 42, with announcements of restricting a total of 56 million people, according to AP. 29 out of 34 provincial jurisdictions have activated the highest emergency response. China is also sending in its medical response military to affected areas especially Wuhan, the origin of the virus.
As a fun fact, the Washington Times reports that Wuhan is also the site of two Chinese biological labs according to Dany Shoham, a former Israeli military intelligence officer who has studied Chinese biowarfare. The report suggests the virus was either accidentally let out or deliberately. If true, it would explain how the coronavius evolved so fast to jump from animals to humans.
When the Washington Times asked Shoham whether the new coronavirus may have leaked, Mr. Shoham said:
In principle, outward virus infiltration might take place either as leakage or as an indoor unnoticed infection of a person that normally went out of the concerned facility. This could have been the case with the Wuhan Institute of Virology, but so far there isn't evidence or indication for such incident.
What's more is the lab was officially working with different strains of coronavirus, as well as other deadly illnesses like Ebola, beginning in 2018. This lab is just 20 miles away from the Huanan Seafood market where the first case of the Coronavirus is believed to be transmitted.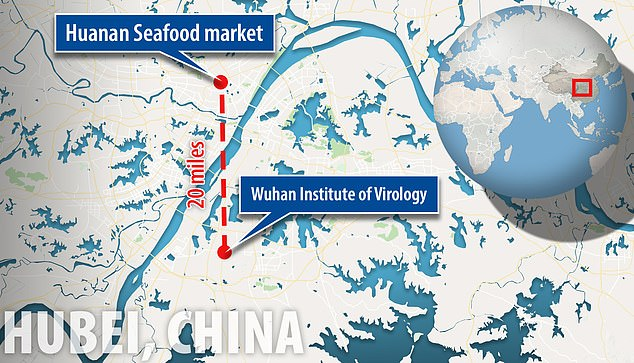 Before the lab opened, scientists all over the world were voicing concerns about the potential dangers. An article was even published in the science journal Nature in 2017, detailing the plans for the lab and sharing expert opinions about how a dangerous bug could leak from the facility. In fact, the SARS virus has escaped from high-level containment facilities in Beijing multiple times.
Interestingly enough, in 2004, China punished five top officials of the Chinese Centre for Disease Control and Prevention (CDC) for the outbreak of SARS. The investigation found that the release of the virus was due to the negligence of two CDC employees who were infected and was not deliberate, China Daily reported.
Now there is a report that is going around the internet that indicates pathogens were sent from a Canadian laboratory to Wuhan illegally by a Chinese husband and wife spy team as recently as last July. The husband specialized in coronavirus research according to the report.
If China locking down almost all of its provinces and putting out threats against doctors isn't a sign that the virus is more dangerous than what is being publicly claimed, nothing is. Especially since China just now broke a historic quarantine record of 56 million people being unable to travel within their country or out of it for at least the short term.
Also See: Lab-Made Coronavirus Triggers Debate (2015 - The Scientist)
By [@An0nkn0wledge](https://steemit.com/@an0nkn0wledge)
Aaron Kesel writes for Activist Post. Support us at Patreon. Follow us on Minds, Steemit, SoMee, BitChute, Facebook and Twitter.

Subscribe to Activist Post for truth, peace, and freedom news. Become an Activist Post Patron for as little as $1 per month at Patreon. Follow us on SoMee, Flote, Minds, Twitter, and Steemit.
Provide, Protect and Profit from what's coming! Get a free issue of Counter Markets today.