After being closed to the public for some time now, the Big Gunpowder Falls State Park Central Area in Baltimore County, Maryland has re-opened!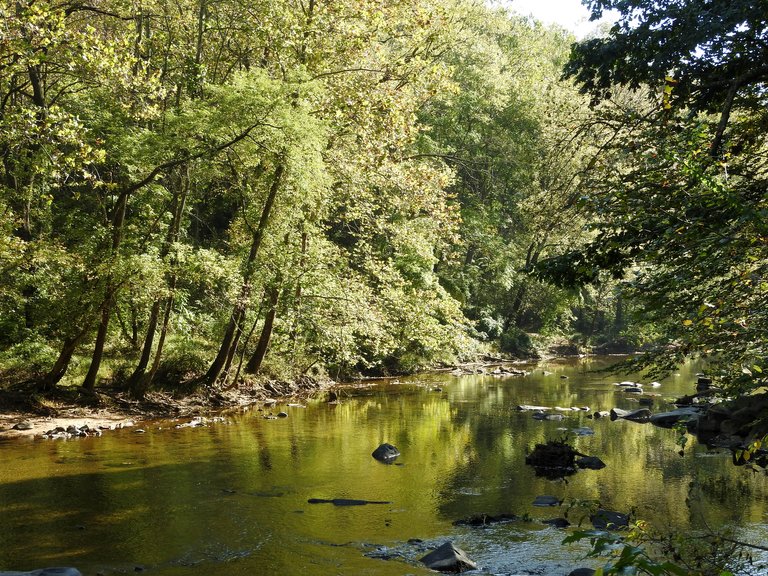 I'll be starting at the Big Gunpowder Trail and I'll be showing you some sights as we make our way to the Pot Rocks Area. It did rain the day before and there were lots of wet leaves along the trail so I had to be extra careful but there was so much to see and I'm excited to show you some photos from my visit.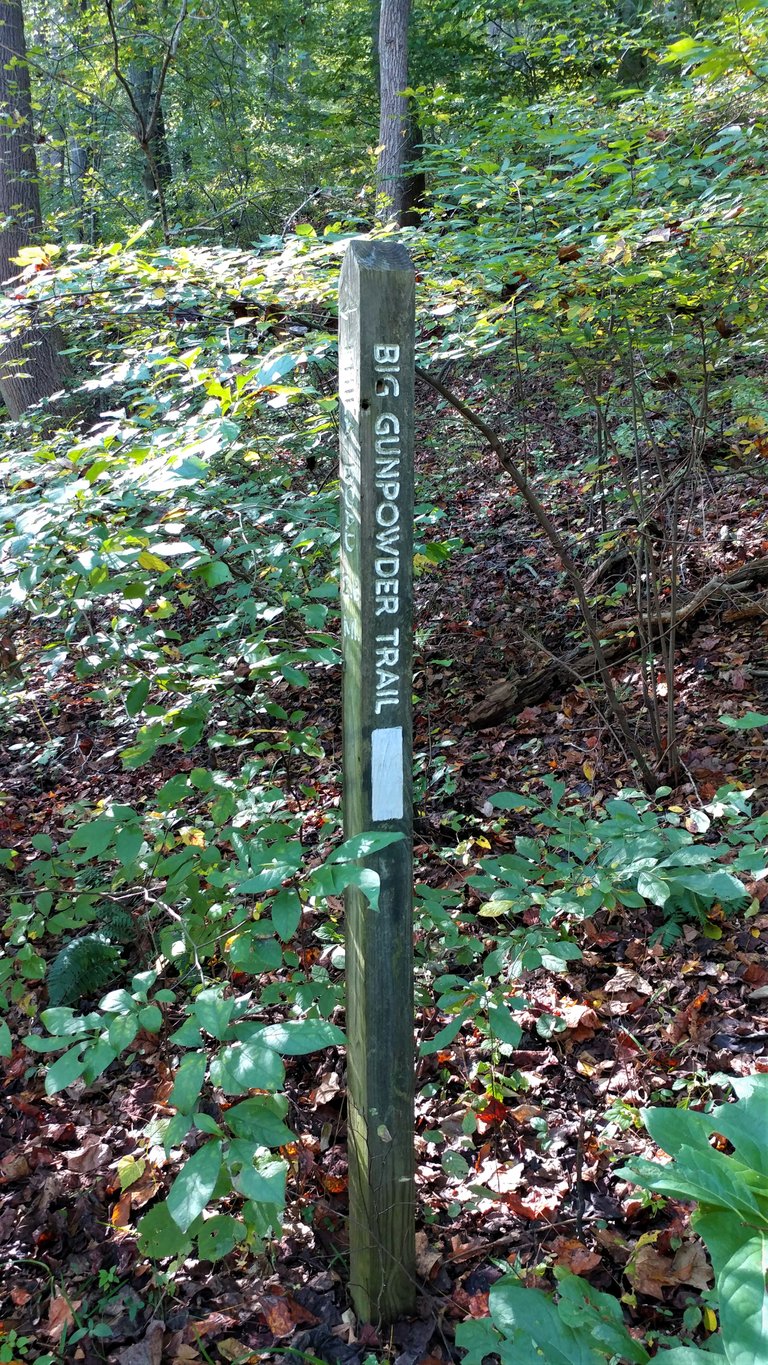 One thing that I did see lots of and was thrilled about it were the mushrooms!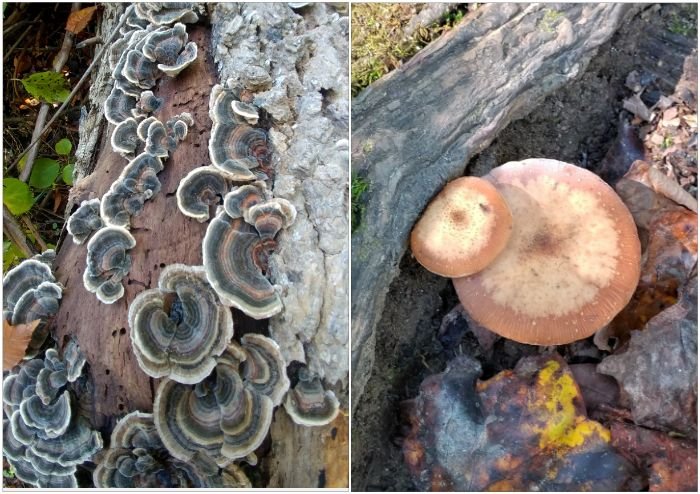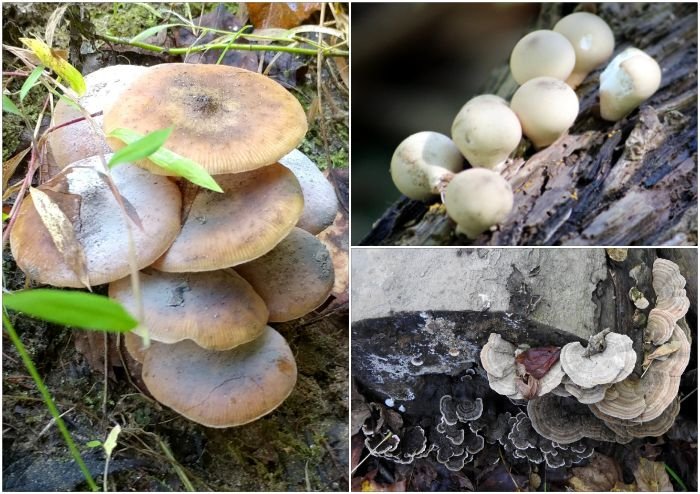 We did have to cross over a few little creek areas so it helped that the water was low in some of those areas despite having rain the day before.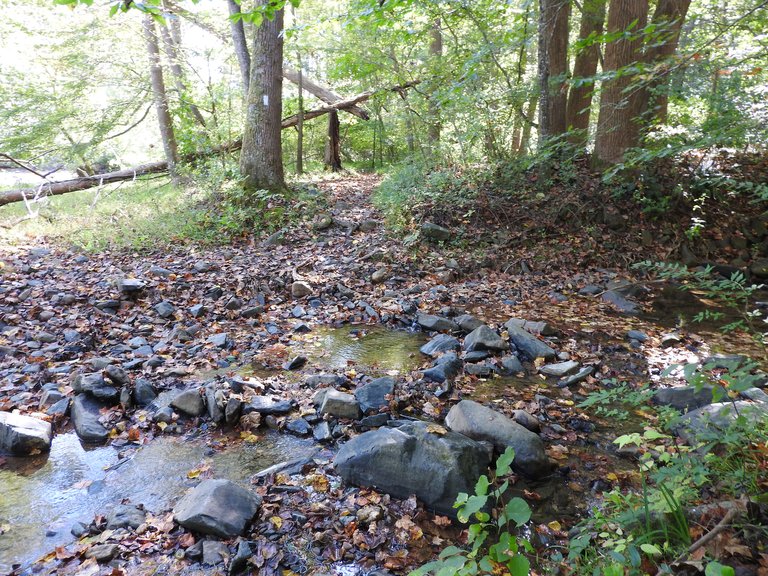 There are a lot of rocks and boulders in this area but this isn't quite at the Pot Rocks Area yet.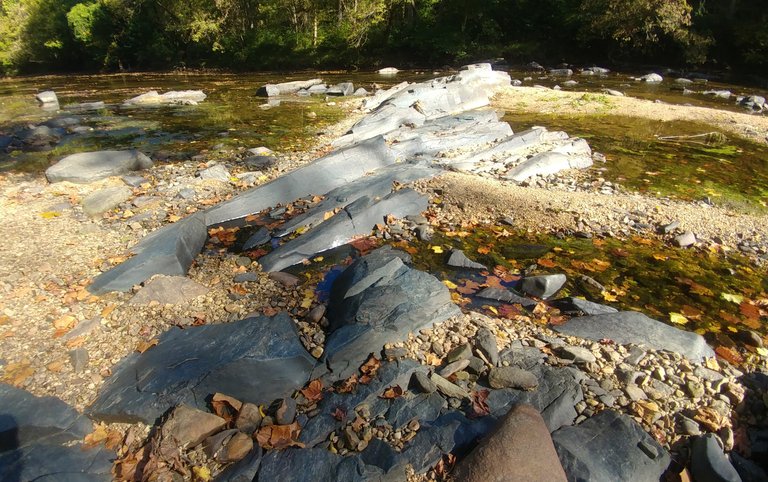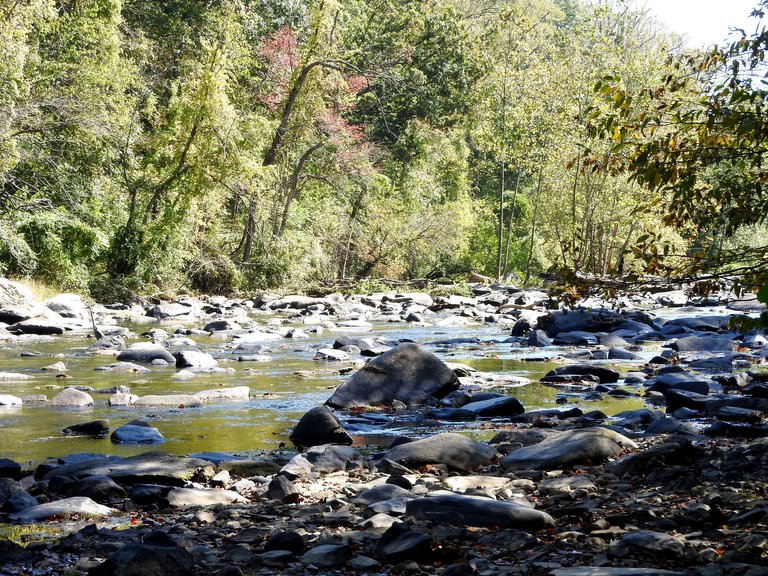 I mostly heard the geese as they flew over but I did capture a few in the water along with a Great Blue Heron.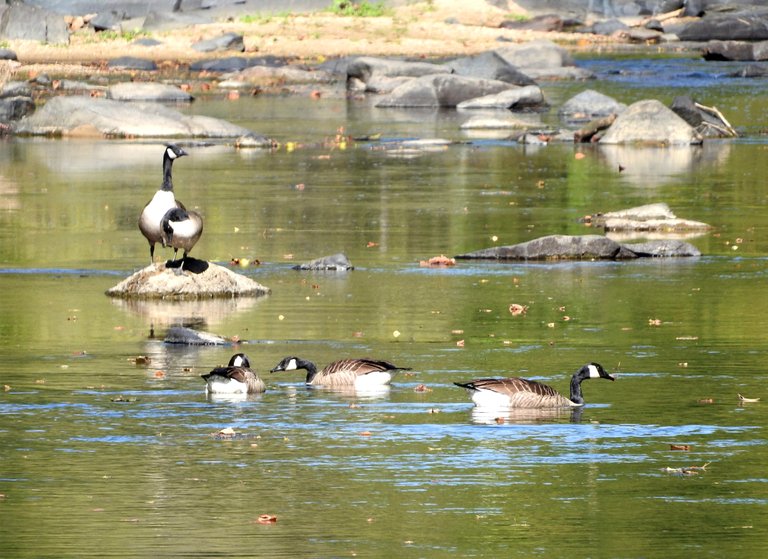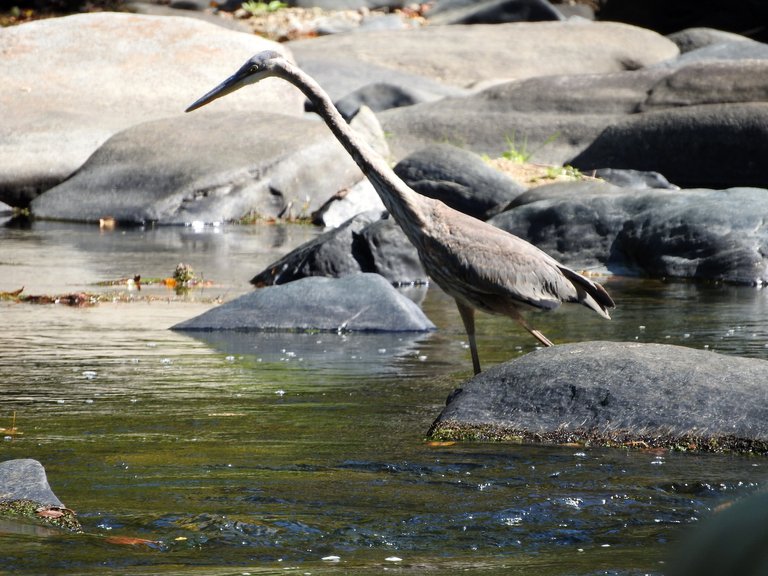 We still had to travel along the trail a bit to get to the Pot Rocks but I didn't mind at all as there was lots to see along the way and it was pretty the way the sunlight hit the trail in spots and even though the trees did not have much in the way of Autumn colors yet they were still pretty and since it was a little windy it was even more pretty to see the leaves drifting down when the wind blew.
Hmmm ... this one or should I say two trees were a little "sketchy" looking so I hurried my way past them!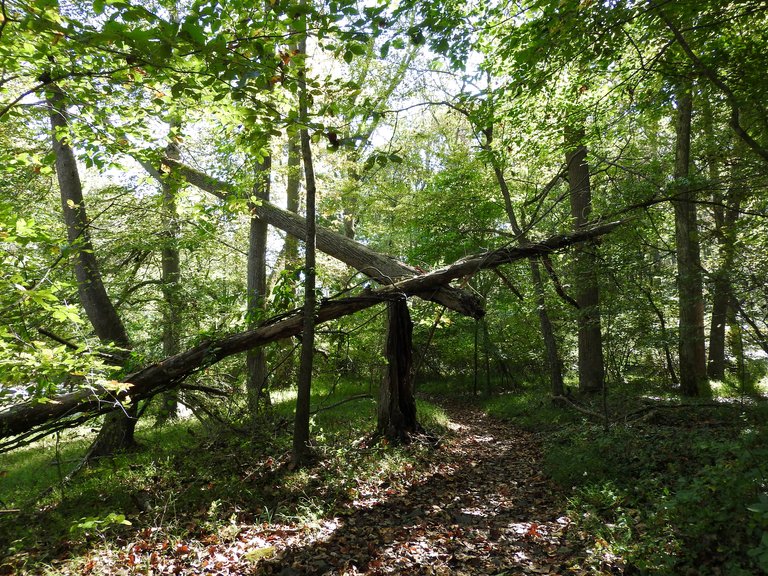 I only saw a few flowers along the trail but the ferns I saw made up for that as they were even more beautiful with the sunlight shining on them.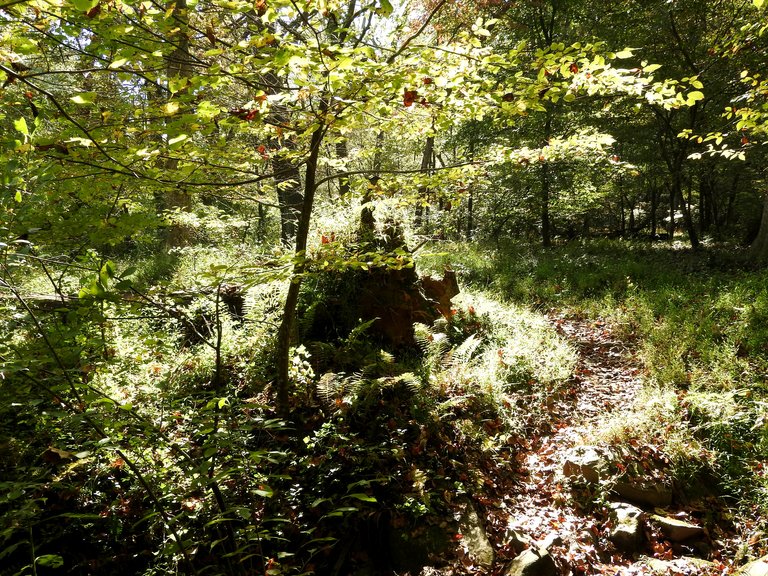 This was a big surprise for me and I spotted it right before we got to the Pot Rocks Area. This is my first time seeing the Chicken Of The Woods mushroom and what a beautiful specimen!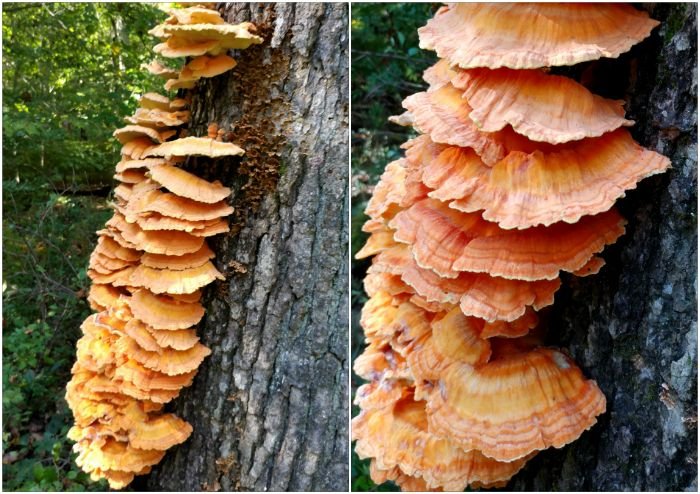 Once I saw these huge boulders to my right then I knew we had reached the Pot Rocks Area.
We could almost cross the entire Gunpowder Falls river here!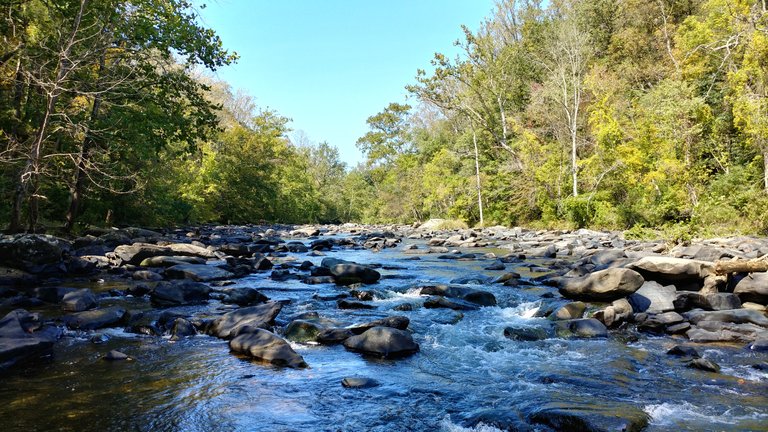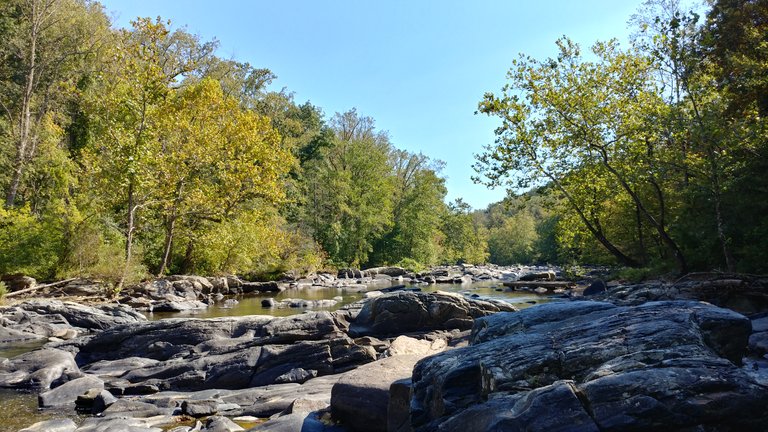 Here are some of the "pot marks" in the rocks and is why this area is called Pot Rocks. The pot marks were formed a very long time ago by the water eroding the rock away. I've seen this in some other areas along the water here as well but no where near as pronounced as in this particular area and is why it is named Pot Rocks.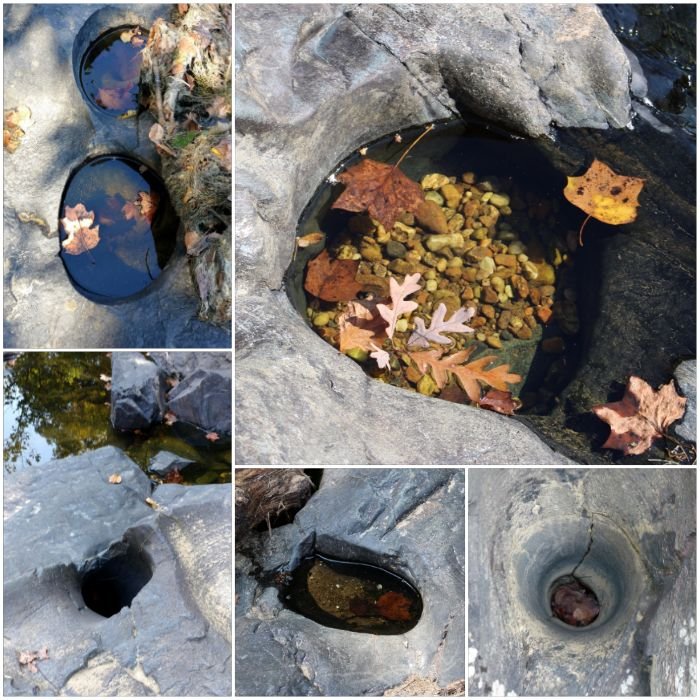 We spent about thirty minutes at the Pot Rocks Area when right around this time I got that weird trembly feeling that I get sometimes where it feels like my legs could give out on me at any time. Of course, I was still out on the rocks and halfway across the river so I sat down on the rocks for a few minutes before working my way over to the trail. Now I just had to make my way back and it took everything I had but I still managed to take a few photos on the way back.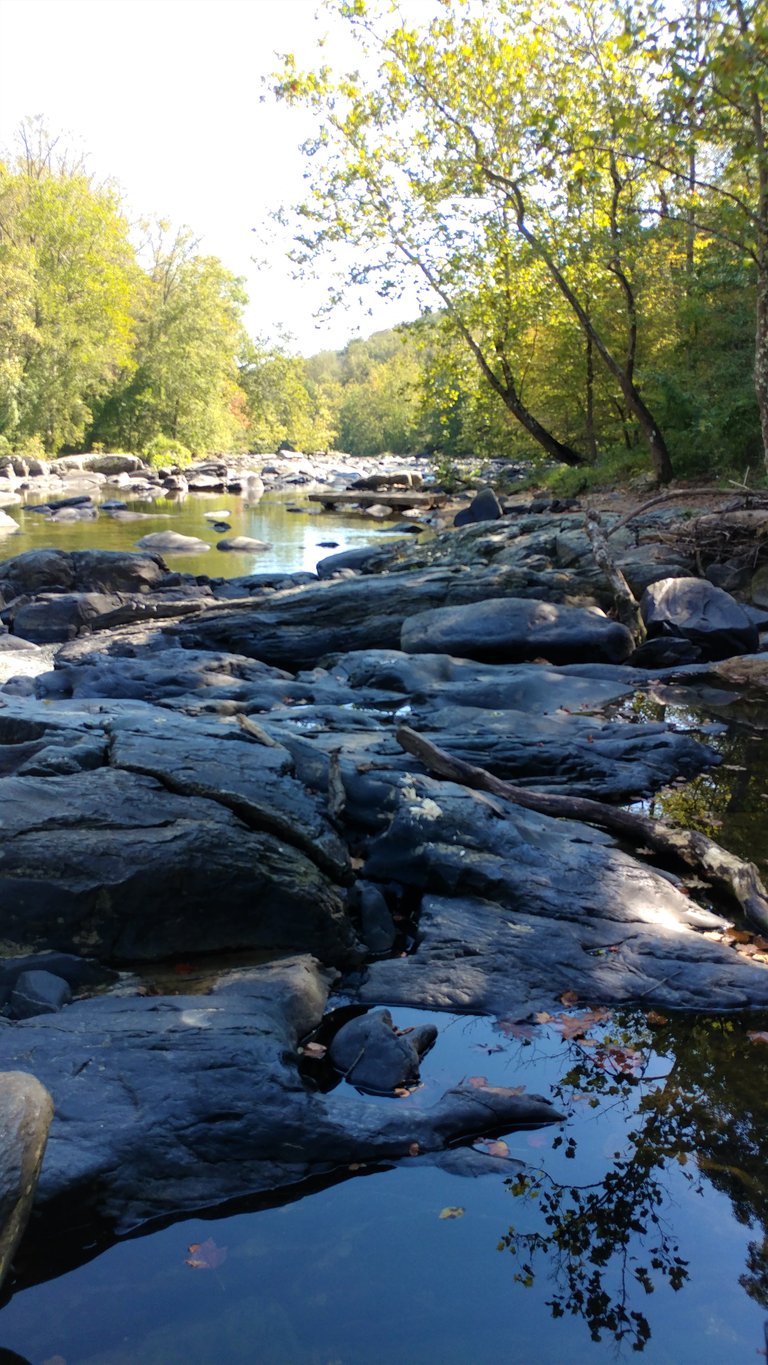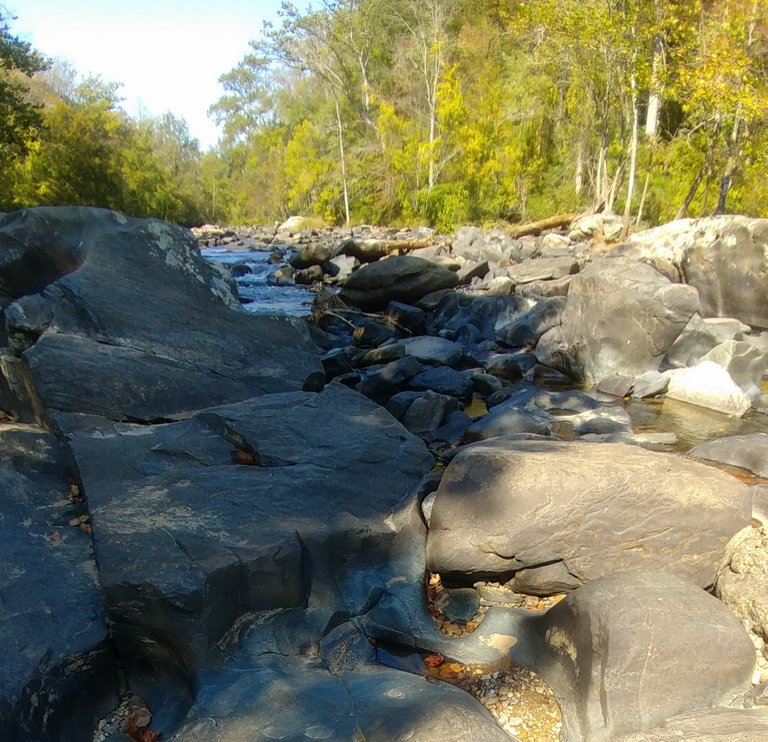 Including more of the Chicken Of The Woods mushroom! I'll tell you right now that on the way back I did cut two pieces off as I've never had them before and thought to myself that I may never have the chance to try them again. I'll be telling you all about that in another post though.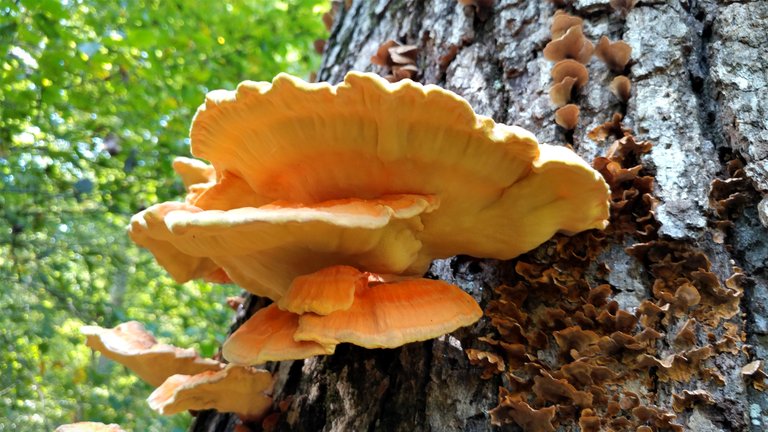 One thing is for sure and that is that stopping for a minute or two to snap a couple of pics did take my mind off of wondering if I was gonna' make it back at all ...lol. Just look at this tree in my way! Yep ... gotta' take a picture of that!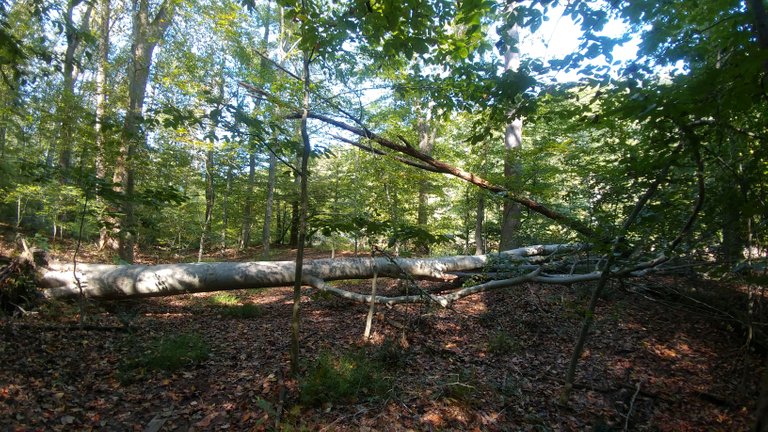 Oh yes, and this view is so pretty!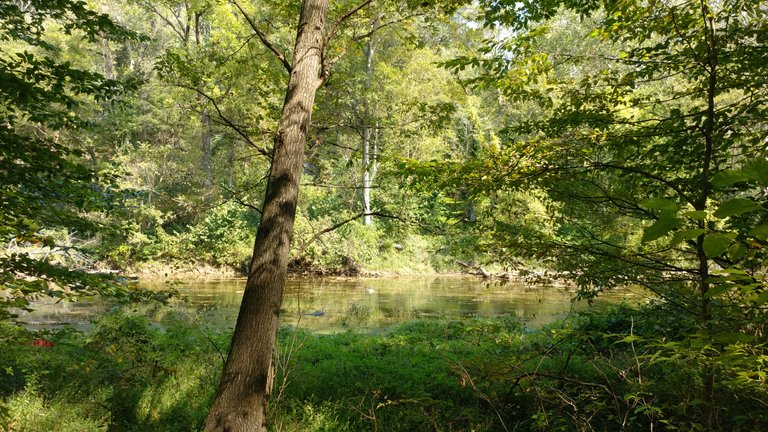 Well, I did finally make it back to the parking lot and even though the ending wasn't exactly how I had planned, I would totally make another visit! I think my next visit though will be to take the trail under the tunnel. I think the last time I did that trail was in 2017. I'll be sure to get lots of photos for that visit also so I can show off that part of the trail and maybe I will catch some Autumn colors on the trees there.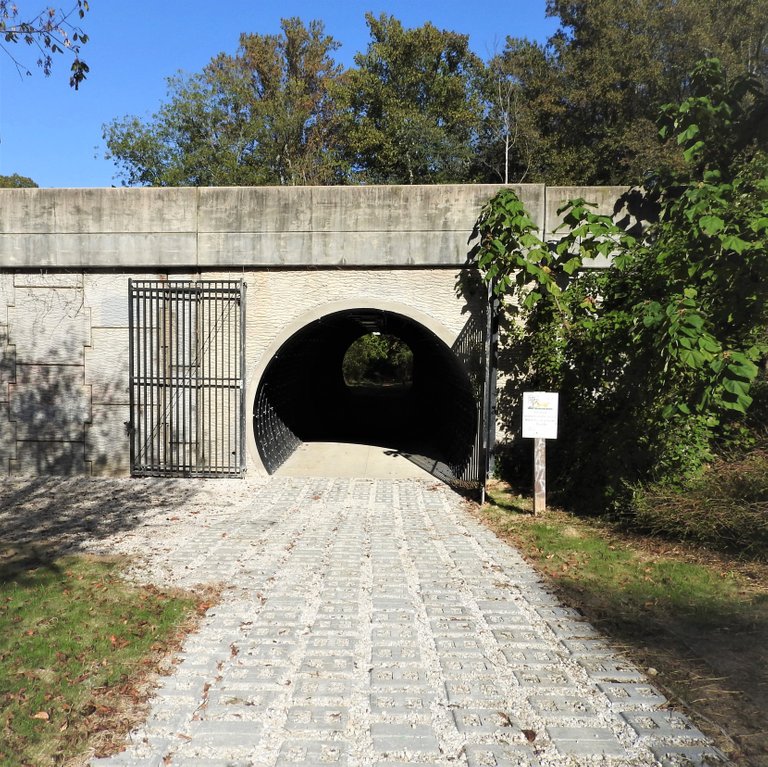 I still have lots of photos from this visit to show off as well so I'll be sprinkling some here and there in different posts. Thanks for joining me on this visit on the Big Gunpowder Trail to the Pot Rocks Area and back again! 💖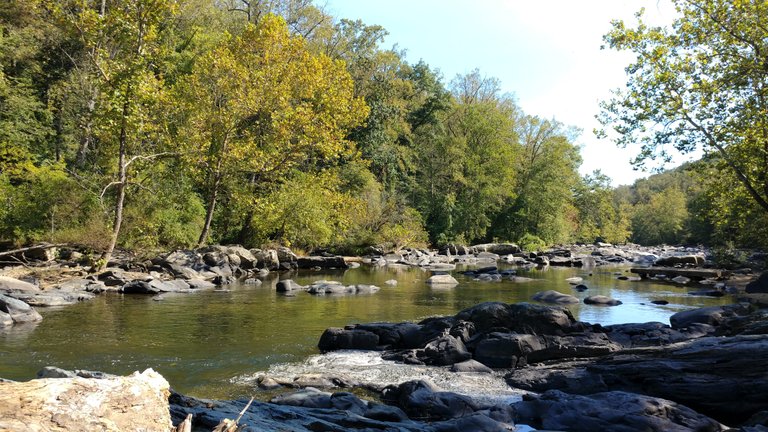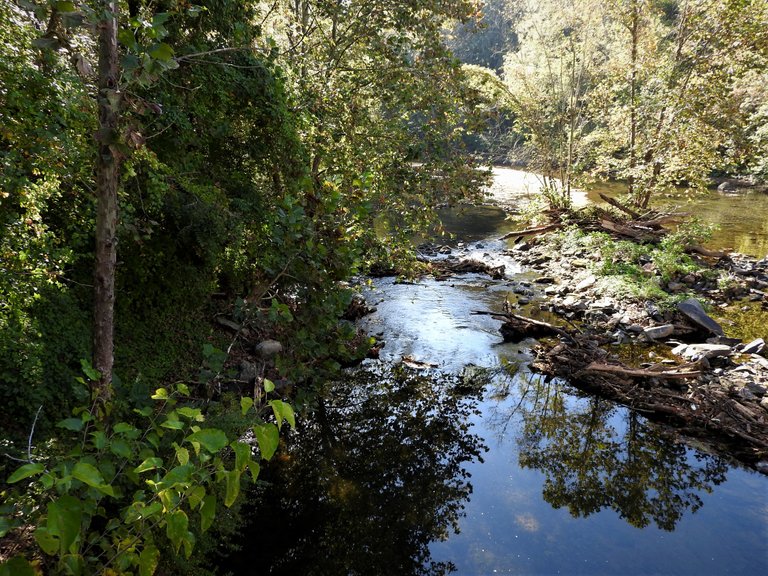 Thank you @shasta for #bouldersunday and everyone at #haveyoubeenhere!!
All photos and text by me @deerjay. All rights reserved.